College Basketball Top 25: Who's Too High and Who's Too Low?
Streeter Lecka/Getty Images
The AP Top 25 released this Monday ranked several college basketball teams accurately. No real issues with Kentucky and Ohio State at the top or Florida State and Arizona being dropped.
However, like most weeks, the voters slated some teams too high and others too low.
Which ones should be bumped down a few spots and which deserve a higher ranking?
High: Baylor Bears, No. 7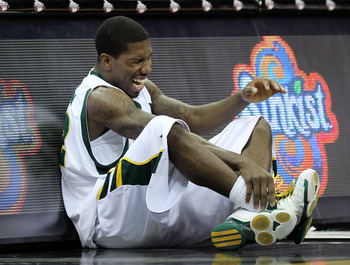 Jamie Squire/Getty Images
Baylor entered the season at No. 12, but after a 5-0 start without Perry Jones, the Bears sit at No. 7.
Kudos to Baylor for winning each of its five games without its star player, but who exactly have the Bears beaten? Texas Southern and Jackson State? South Carolina State and Texas Arlington?
San Diego State is the lone quality win.
Compare that schedule to that of No. 12 Alabama: The undefeated Crimson Tide have wins over Purdue, Wichita State and VCU.
Low: Duke Blue Devils, No. 3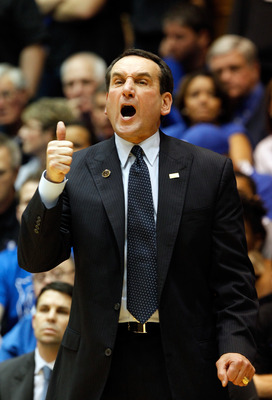 Streeter Lecka/Getty Images
Neither Kentucky nor Ohio State—the two teams ranked ahead of Duke in the AP Top 25—have played the same level of competition as Mike Krzyzewski's squad en route to their undefeated starts.
The Blue Devils are 7-0 and have beaten No. 15 Kansas and No. 14 Michigan while the Wildcats and Buckeyes have each played just one ranked opponent.
Forget the Top 25, though. Duke has also beaten Belmont, Michigan State and Tennessee.
Kentucky and Ohio State seem to be more cohesive at this point, but Duke has more quality wins than either.
High: Texas A&M Aggies, No. 25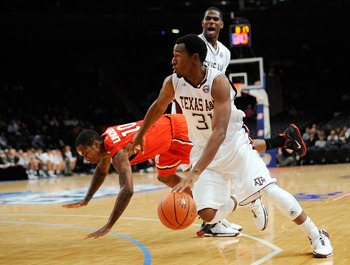 Patrick McDermott/Getty Images
Losing Khris Middleton severely debilitated Texas A&M. Without their star, the Aggies lost what would have been a very winnable game against Mississippi State and narrowly edged St. John's, 58-57.
A&M hasn't solely been a recipient of misfortune, though. If the Johnnies hit just two of their 16 missed foul shots—two of which came with 2.3 seconds left—the Aggies would be 3-2 and not even near the border of the top 25.
Yes, they are 4-1 without Middleton, but how can the Aggies remain on the inside with Harvard knocking on the poll's door?
Low: Harvard Crimson, No. 27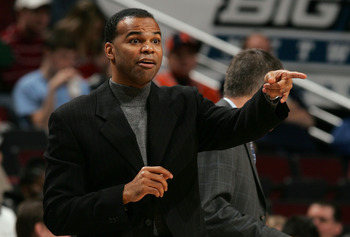 Jonathan Daniel/Getty Images
Harvard is 6-0 and has wins over then-No.22 Florida State and Central Florida, which upended then-No. 4 UConn. Double-digit winners in four games, the Crimson are winning by convincing margins.
How could Texas A&M remain ahead of Harvard?
This team is very talented and shouldn't be penalized by voters for its home in the Ivy League.
High: UConn Huskies, No. 8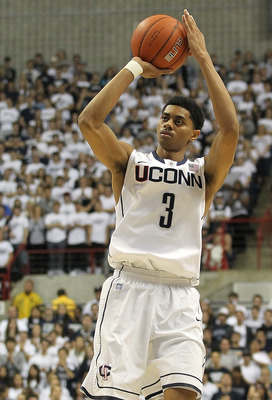 Jim Rogash/Getty Images
UConn opened its season with five easy games, all of which the Huskies won. However, Jim Calhoun's squad did not respond well to its first game against decent competition.
The Huskies led 50-33 with 15 minutes to play against Central Florida, but they allowed the Knights to steal the game with a 35-13 run. A day later, UConn relinquished a 10-point second half lead to Florida State before sneaking past the Seminoles in overtime.
With these two mediocre outings on their resume, the Huskies need to beat quality competition convincingly before they belong at No. 8.
Alabama, Missouri and Michigan have all outperformed UConn against quality teams thus far.
Low: Michigan Wolverines, No. 14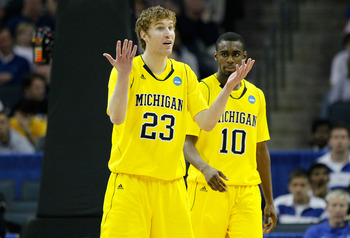 Kevin C. Cox/Getty Images
Michigan is 5-1 with wins over then-No. 8 Memphis and UCLA—a win over the Bruins doesn't look too great now, but it could in March.
The Wolverines refused to succumb early against Duke in the Maui Invitational, clawing back from every double-digit deficit and remaining in the game until the final minute. Michigan shouldn't be penalized for falling to Mike Krzyzewski in a close game.
As of the poll's publication Monday morning, Michigan probably should have been ranked higher than No. 11 Xavier. However, the Musketeers used a quality win at No. 20 Vanderbilt on Monday to quell such an argument.
High: Pittsburgh Panthers, No. 17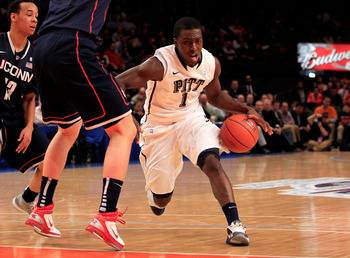 Chris Trotman/Getty Images
Pittsburgh entered the season at No. 10—overrated by many—but Long Beach State exposed the Panthers early. Jamie Dixon's squad subsequently fell to No. 17.
This week, though, Pitt remained at No. 17 despite following the Long Beach State game with an unimpressive 73-69 win over La Salle.
The Panthers also beat Penn by 20 and Robert Morris by 10, but should Vanderbilt really have entered this week behind Pitt? The Commodores—who stood at No. 18 in last week's poll—dropped to No. 20 this week despite edging Oregon State and trouncing Monmouth.
Keep Reading