By Craig Meyer
By in large, the basketball teams that comprise the America East Conference aren't the ones typically associated with the pageantry and lore that come with major college basketball programs...
Around the College Basketball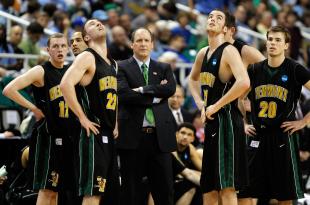 Vermont wins 69-53. Five players scored in double-digits for the Catamounts while Stony Brook only had one. After Stony Brook scored the first two points of the game, Vermont went on a 14-0 run and hasn't looked back since...