NCAA Basketball Recruiting 2014: The Biggest Plus of Each Jahlil Okafor Suitor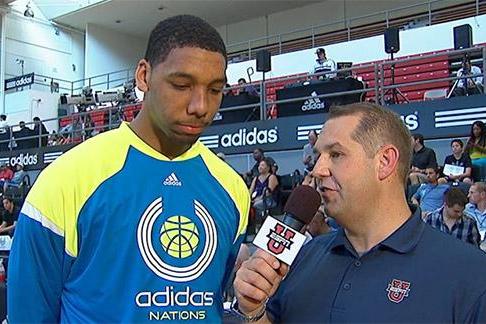 ESPN.go.com
Jahlil Okafor is, without question, the best player in the talented recruiting Class of 2014.
Okafor combines immense size (6'10" and 270 lbs) with exceptional skills. He will automatically make the team he chooses a title contender.
Here is a quick look at the biggest pluses of the eight schools on his short list.
Each one of these programs has different qualities that could be the tipping point for the No. 1 player in the current group of high school prospects.
We will try to pick out a single distinguishing feature out of many that could influence Okafor to commit.
Begin Slideshow

»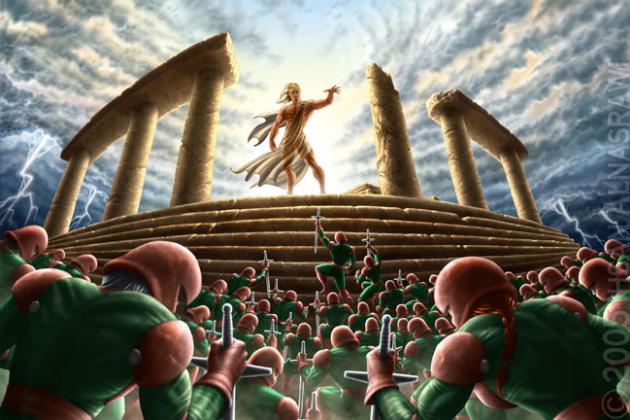 http://dark-romantic.co.uk/digital/deity_status.htm
It's fairly common knowledge that, wherever Jahlil Okafor goes, the top PG in the Class of 2014, Tyus Jones, is likely to go too—a package deal.
If that happens, there is a good chance that program will make a deep run in the NCAA tournament.
Most of the institutions Okafor is considering have a detailed March Madness resume, where Sweet 16s are the norm and Elite Eight entrances are assumed.
At many of the programs on his list, making it to the Final Four is the annual expectation.
That is not necessarily true at Baylor. In the school's 106 years of hoops history, the Bears have only made it to the NCAA tournament seven times. The university from Waco, TX has played for one NCAA men's hoops championship—in 1948.
If Okafor lands in central Texas, and is able to get the Bears' basketball nation their first NCAA men's championship, the place will come unglued.
He would be a revered star in Durham, Lexington or Lawrence if they cut down the nets.
He will assume deity status, alongside RG3 and Brittney Griner, if he brings back a title to Baylor.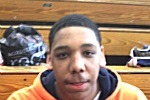 Illinois.scout.com
Jahlil Okafor is considering taking his talents 140 miles south of Chicago to the University of Illinois.
In most cases, a player who stays home is respected or even treasured.
In the case of U of I, the Fighting Illini have rarely pulled in the top-level talent from the Windy City. They have not had much of a foothold on the fertile recruiting field in Chicago.
Back in the day, Mark Aguirre stayed in Chi-town and went to DePaul and Isiah Thomas departed for Indiana University.
More recently, Derrick Rose went to Memphis and Anthony Davis exited to Kentucky.
If Okafor decides to go to Illinois, he would not only become a home-state hero, but he might be the forerunner to other current (Cliff Alexander) or future (Charles Matthews) Chicago stars making Illinois their desired destination.
In that case, Okafor would not just make college basketball memories, he would leave behind a longstanding legacy.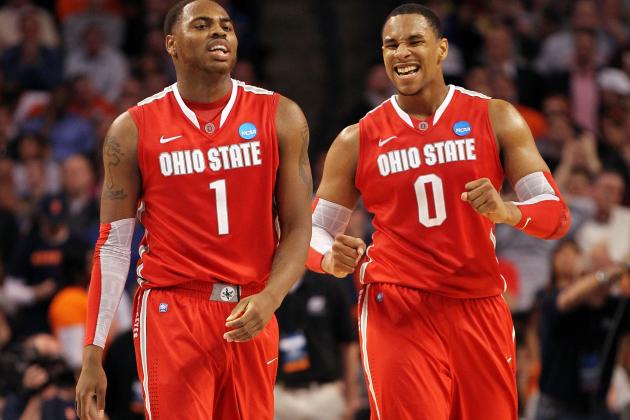 Jim Rogash/Getty Images

Any team that is fortunate enough to land Jahlil Okafor definitely will try to take full advantage of his abundant skills and amazing talents.
To do so, a coach has to be willing to adjust to his personnel.
Ohio State head coach Thad Matta has tweaked his approach based on who his best players are. He does not try to force round pegs in square holes.
When Evan Turner was on campus, he cut him loose from the wing. When Jared Sullinger laced them up for the Buckeyes, Matta made sure OSU was feeding the post. And, when Deshaun Thomas was his go-to guy, Matta cleared things out and let him go to work.
If Okafor heads to Columbus, Matta will make sure Ohio State is focused on leveraging his ability to get it done.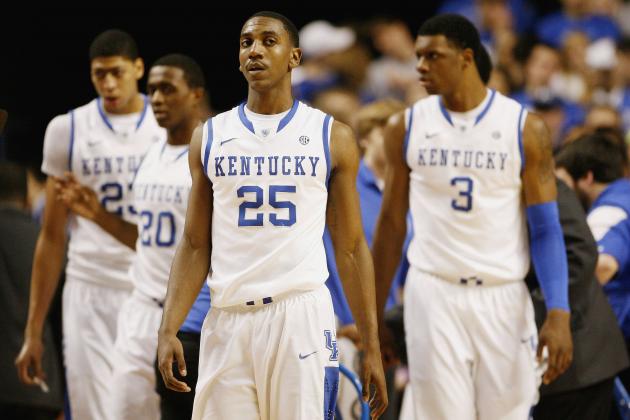 Mark Zerof-USA TODAY Sports

Jahlil Okafor is not an egocentric, self-seeking player. He seems like he fits in just fine on whatever team he plays.
Would it help him elevate his game if he had to learn to play with several other players that are at or near the same skill level he is? My answer is, "Yes."
Based on Kentucky head coach John Calipari's most recent string of recruiting success, if Okafor brings his game to Lexington, he will no doubt be playing with a cadre of high-quality teammates.
Calipari has consistently succeeded at getting elite-level recruits to buy-in to the whole idea of T.E.A.M (Together Everyone Accomplishes More).
One of the results of getting star players to "accept their role" is that they find parts of their game they haven't had to utilize.
While Okafor is going to be a primary scorer any place he goes, if he decides to go to UK, we might see he is actually a better-than-average post passer who could sharpen his skills even more.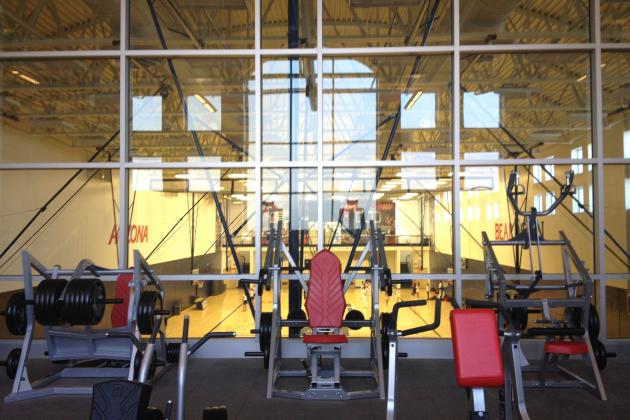 businessofcollegesports.com
Jahlil Okafor is in the middle of a metamorphosis.
His massive frame is changing from a boy's body to a man's physique.
ESPN's Dave Telep reported:
He's in the best shape of his basketball life as far as I can tell. The conditioning came courtesy of a heart to heart with USA Basketball coaches Billy Donovan and Shaka Smart. "They sat down and told me about my diet," Okafor said. While he has not lost weight (he stands 6-foot-10 and weighs 270) you can see the results in his body and with his bounce.
In order to go from high school prospect to future NBA star, Okafor needs to continue to press forward.
One of the reasons Arizona basketball is back is head coach Sean Miller has taken a "money-where-his-mouth-is" approach to strength and conditioning.
He and his wife donated $250,000 towards what eventually became the Cole and Jeannie Davis Strength and Conditioning Center (pictured).
Miller's teams both at U of A and previously at Xavier are known as some of the strongest teams in college hoops primarily because of the genius of Chris Rounds.
Richard Paige of UA News points out that, in his nine years as a college head coach, Arizona's Sean Miller "has worked with seven assistant coaches, but just one strength coach"…Chris Rounds.
If Okafor heads to Tucson, he will be exposed to a skills and strength-building program that is second to none. He would no doubt come out the other side more lean and more mean.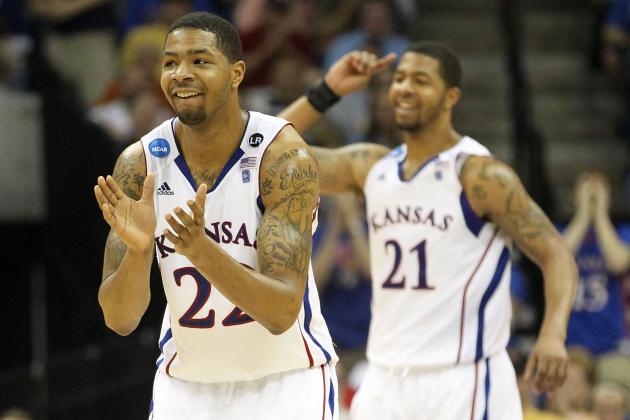 Ronald Martinez/Getty Images

Jahlil Okafor already has some serious post skills. He is an accomplished banger on the block. He has added a mid-range game and has no problem hitting jumpers out to the free-throw line.
But Okafor is not a finished product. He still has skills to acquire.
No other program in the nation has quite the present-day reputation for developing big men like Kansas.
Year after year, Bill Self and his staff keep cranking out remarkable power forwards and special centers. Cole Aldrich. The Morris twins, Thomas Robinson. Jeff Withey…Do I need to continue?
What is impressive is that Self doesn't need just one specific type of big man in order to get things done. He takes them all and makes them better.
If Okafor becomes a Jayhawk, you can bet he will come out the other side better prepared to take on the competition in the Association.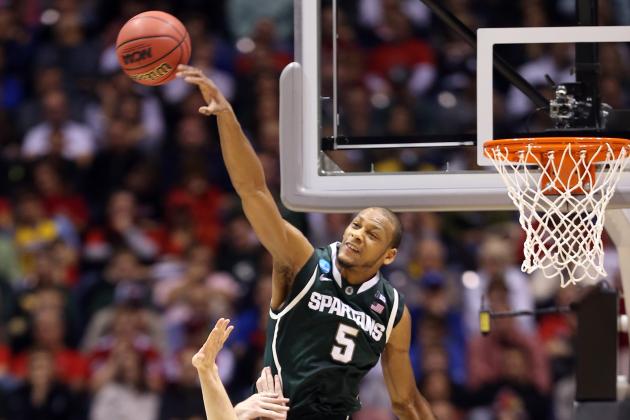 Andy Lyons/Getty Images

When Jahlil Okafor's credentials as the best high school player in the country are discussed, usually his offensive abilities dominate the conversation.
While he is far from a liability, Okafor's biggest area of development is on the defensive end.
His ESPN scouting report says (Insider subscription required):
Defensively he is learning how to be a dominating presence. He is the anchor inside that every program needs to win a championship.
One of the best overall defensive coaches in the country is Tom Izzo. His big men know how to shut down opponents and own the paint.
Izzo is a "Defense first" coach who teaches straight up man-to-man D.
Okafor would continue to improve on the offensive end, but he would make huge strides in terms of locking down opposing teams' post players.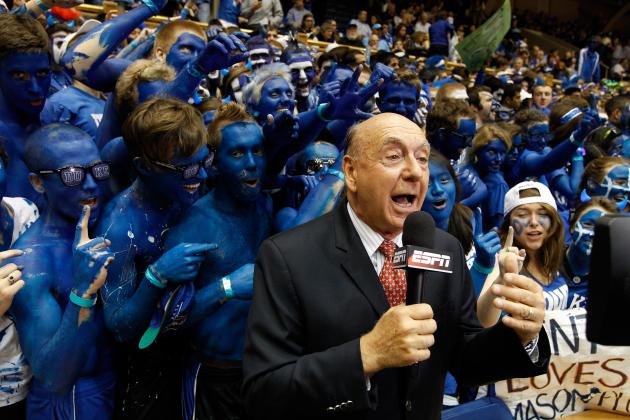 Streeter Lecka/Getty Images

If Jahlil Okafor wants to position himself publicly for his NBA draft possibilities, is there a more acknowledged place on the college basketball planet than Cameron Indoor Stadium?
While fans from Lexington, Lawrence, Chapel Hill or other campuses around the country may hate to admit it, but when Duke is rolling, they are treated and handled differently than any other program.
Lets face it. No other college basketball program gets the coverage Duke does.
The Blue Devils are the focus of attention and analysis from those who report on college hoops (and not just Dickie V, either). Their games are frequently featured on any network that is televising the sport.
Head coach Mike Krzyzewski had carefully built the Duke program over his 30-plus years. He is the epitome of success and excellence.
Okafor will not be overlooked or ignored when he eventually plays collegiate ball. But if he puts on the Duke Blue and White, he will enter a different stratosphere of public interest and limelight.
If you buy into Harvey Coleman's idea that professional success is 60 percent exposure, then Okafor should strongly consider heading to Durham.