Who's Hot and Who's Not in College Basketball at Week 17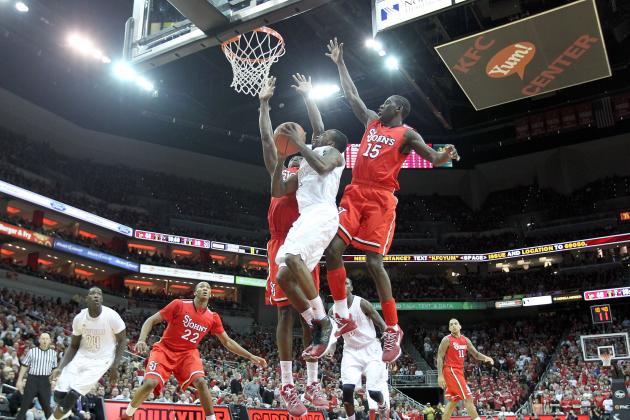 Andy Lyons/Getty Images

It's March, gang, and the time for position-jockeying is over.
We know who you are, college basketball teams of America. We know your strengths. We know your weaknesses. We know how you like your steak.
Now we put you all into a 68-team tumbler and let you surprise us again. Because we're dumb like that.
Before we do, though, we take a late stab at identifying who among you is hot and who among you might be classified otherwise. Oh, and the second classification has to rhyme with the first. House rules.
Begin Slideshow

»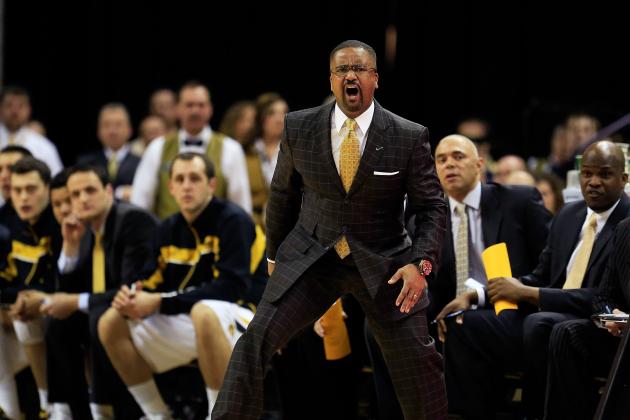 Jamie Squire/Getty Images

Last Five: 63-60 Florida (W), 83-90 OT Kentucky (L), 90-68 South Carolina (W), 89-76 LSU (W), 93-63 Arkansas (W)
The overtime road loss to Kentucky still stings, but three straight double-digit romps ought to dull the pain. Couple that with a monster home win over Florida, and Frank Haith's Tigers are safely off the bubble.
Mizzou's been a tough team to pin all year, but the reemergence of senior Laurence Bowers gives the Tiger faithful reason for optimism heading into March. The 6'8" forward had looked a bit rusty since returning from a midseason injury, but he is starting to find his legs at just the right time.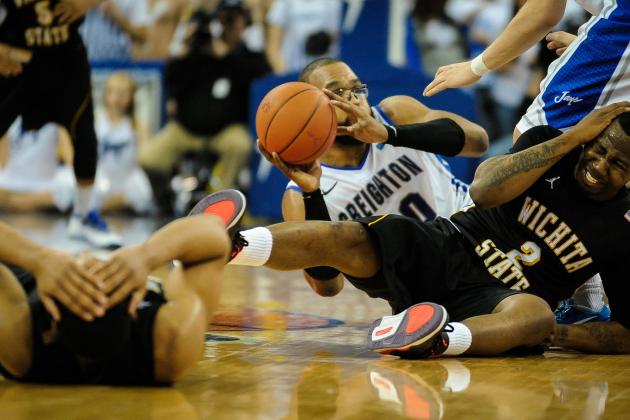 Eric Francis/Getty Images

Last Five: 68-67 Illinois State (W), 66-62 Indiana State (W), 94-79 Detroit Mercy (W), 56-59 Evansville (L), 79-91 Creighton (L)
Needing just one win in its final two games to secure at least a share of the Missouri Valley regular-season crown, Wichita State faltered at home against Evansville and then dropped its finale against Creighton.
The Evansville loss looks worse for the tournament resume, but the Creighton letdown was more embarrassing. With the conference title on the line, the Shockers—one of the nation's upper-tier defensive teams—allowed Bluejays star Doug McDermott to drop 41 on 15-of-18 shooting. Then they had to watch as Creighton celebrated its first outright conference win since 2001.
Wichita State is likely still headed to the NCAAs, but it'd be wise to win a game or two in its conference tourney first.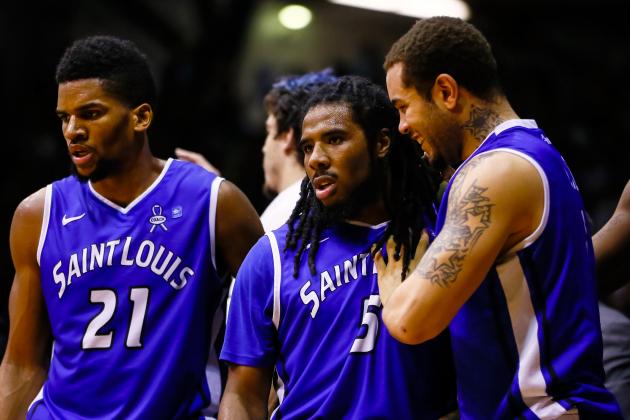 Michael Hickey/Getty Images

Last Five: 75-58 Charlotte (W), 76-62 VCU (W), 65-61 Butler (W), 70-53 St. Joseph's (W), 66-58 George Washington (W)
Saint Louis' 11-game conference win streak—one of the more under-reported stories of the 2012-13 season—includes two wins over Butler, a 14-point waxing of VCU and zero games decided by less than four. Even more remarkable is the fact that the Billikens are doing all this following the recent death of former coach Rick Majerus.
Saint Louis' No. 16 overall ranking the AP poll is the program's highest since 1994.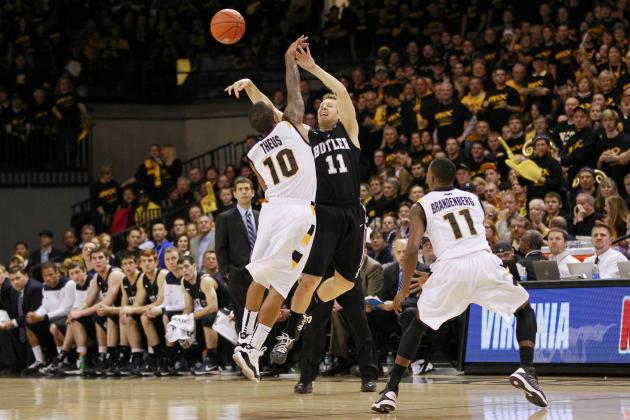 Geoff Burke-USA TODAY Sports

Last Five: 67-71 Charlotte (L), 68-63 Fordham (W), 68-49 Duquesne (W), 61-65 Saint Louis (L), 52-84 VCU (L)
It's hard to imagine a 32-point loss that's worse than it sounds, but Butler's meltdown at VCU just might qualify. VCU's Havoc defense turned the Bulldogs over 20 times, and Brad Stevens' bunch looked physically overwhelmed against the same program it beat in the 2011 Final Four.
The loss dropped Butler out of the Top 25 for the first time since mid-December, but even that was overdue. The Bulldogs have kept their record afloat with wins over the A-10's weakest, but you have to go back to a Jan. 26 win at Temple to find the last time Butler beat a quality team.
Ken Pomeroy's pythagorean win metric pegs Butler as the nation's 60th-best team, and after toppling some princely foes early, the Bulldogs are starting to play down to that ranking.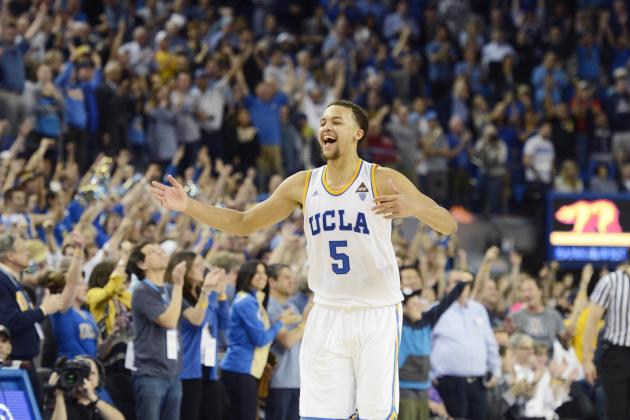 Richard Mackson-USA TODAY Sports

Last Five: 63-76 California (L), 88-80 Stanford (W), 75-59 USC (W), 79-74 OT Arizona State (W), 74-69 Arizona (W)
Even when the Bruins were struggling early, they were always one of those "watch out if they get it together" teams. And it's time to start watching.
UCLA has won four straight in Pac-12 play, with the freshmen super-troika of Shabazz Muhammad, Kyle Anderson and Jordan Adams leading the charge. Together, the trio is averaging 48.8 points per game over the last five contests. Athlete-for-athlete, few teams can match the Bruins' raw talent.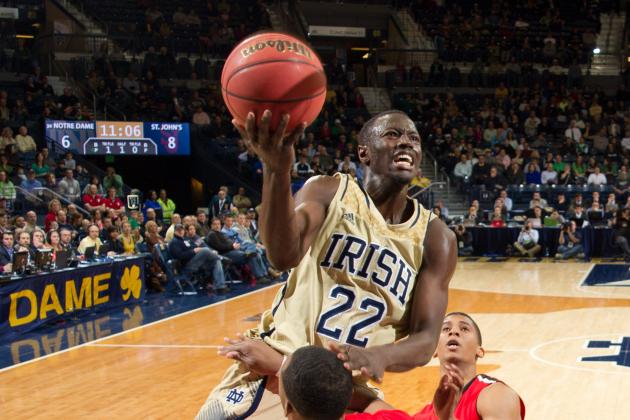 USA TODAY Sports

Last Five: 58-72 Louisville (L), 69-54 USF (W), 47-63 Pittsburgh (L), 59-62 Providence (L), 40-66 Notre Dame (L)
So much of the UCLA slide could be transposed here, minus the "getting it together" part. St. John's looked like a rising giant midway through the Big East calendar when it was on a five-game winning streak. Since then, Steve Lavin's team has dropped six of eight, suspended its leading scorer and participated in an ugly late-game scrap with Notre Dame.
There's enough talent pouring into Queens to think this program eventually makes a deep tournament run, but this sure as heck isn't the year.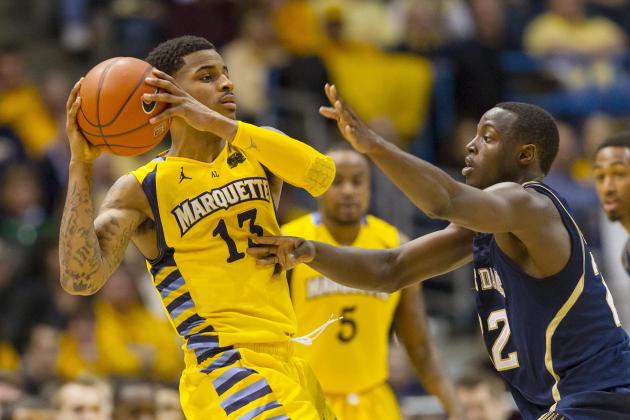 Jeff Hanisch-USA TODAY Sports

Last Five: 67-46 Seton Hall (W), 56-60 Villanova (L), 74-71 Syracuse (W), 72-64 Notre Dame (W), 60-54 Rutgers (W)
I continue to be amazed by Marquette forward Davante Gardner, a burly post presence who manages to combine Big East brawn with incredible touch at the free-throw line. The same man who has attempted just four three-point attempts this season (and missed all four) is converting an insane 85.9 percent of his attempts from the line.
I ran a Basketball-Reference.com Play Index search for players who've taken fewer than 10 three-point attempts this year but also qualify for the free-throw percentage leader board. I then sorted those players by free-throw percentage.
Gardner, not surprisingly, had the highest charity-stripe success rate of the bunch, followed by Villanova's Mouphtaou Yarou at 79.6 percent.
I then opened up the search to every season in the database. Among qualified players, the all-time, post-player free-throw champion is Missouri State's Deven Mitchell. In 2007-2008, Mitchell wen 159-of-178 from the line (89.3 percent) and 2-of-7 from three (28.6 percent). Gardner ranked sixth on the all-time list.
Also, Marquette is awesome and wins lots of games with a super-efficient offense. Bye now!
Richard Mackson-USA TODAY Sports

Last Five: 68-64 Utah (W), 70-52 Washington (W), 73-56 Washington State (W), 78-89 USC (L), 69-74 UCLA (L)
Arizona's defense was M.I.A. during a trip to L.A. last week, allowing both USC and UCLA to rack up more than 1.05 points per possession in a pair of costly losses.
Now sitting just fourth in the conference standings, a team that once looked like the Pac-12's best will have to scrap just to get a top-four seed in the NCAA tournament.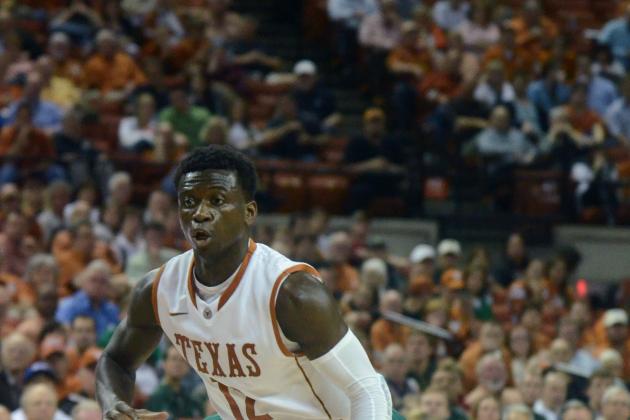 Brendan Maloney-USA TODAY Sports

Last Five: 68-59 TCU (W), 69-81 Kansas State (L), 92-86 OT Oklahoma (W), 65-78 Oklahoma State (L), 79-70 Baylor (W)
"Hot" may be an exaggeration, but "competent" probably applies and "dangerous" certainly does. With guard Myck Kabongo back from suspension, the once-hapless Longhorns have topped bubblicious foes Iowa State, Oklahoma and Baylor.
Talent was never the problem in Austin, and now that Rick Barnes has his offense running through Kabongo again, Texas is in position to play dream-killer over the next week or so.
Other Hotties:
Georgetown
Gonzaga
Middle Tennessee State
Louisville
California
North Carolina
Kansas
Ohio State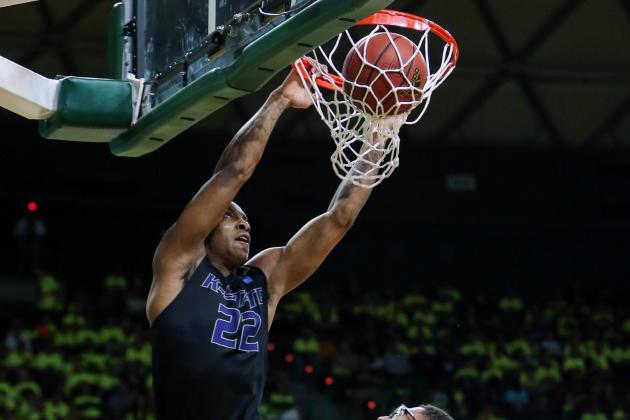 Kevin Jairaj-USA TODAY Sports

Last Five: 82-87 Iowa State (L), 76-90 Oklahoma (L), 65-62 West Virginia (W), 61-64 Kansas State (L), 70-79 Texas (L)
Quickly becoming the most disappointing team of the 2012-13 season, Baylor has lost five of six and eight of 11 to slip off the bubble and into NIT purgatory. There's still time for the Bears to save their season, but right now it looks like Scott Drew's team is going to squander the should-have-been-dynamic Pierre Jackson/Isaiah Austin combo amid a scroll of lackluster defense efforts and late-game letdowns.
The latest came at home to Kansas State on Saturday, a game that appeared headed to overtime before a Rodney McGruder three with time expiring buried the Bears in Waco.
Other Notties:
Harvard
Akron
Villanova
Arkansas
Arizona State
Colorado State
Indiana