Report: Lawyers Suspect NCAA Prejudged Shabazz Muhammad's Eligibility Case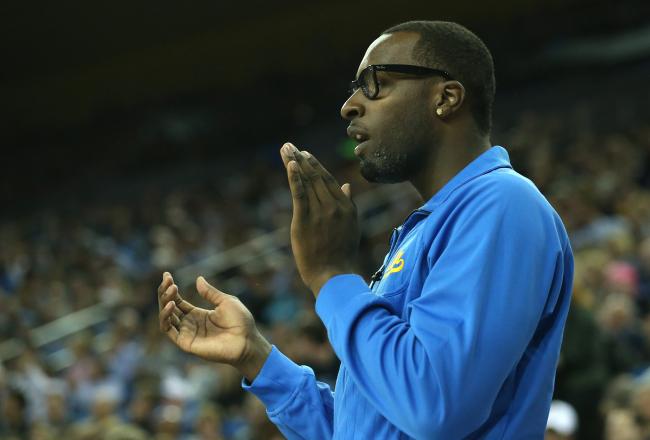 Stephen Dunn/Getty Images
Shabazz Muhammad was declared ineligible by the NCAA for an indefinite amount of time last Friday, but the situation, as usual, is not as simple as that.
UCLA filed an appeal of the NCAA's decision the following Wednesday, according to the Associated Press (via Sports Illustrated). However, that's not the only twist this case took on Wednesday.
According to Los Angeles Times reporter Baxter Holmes, an overheard conversation has led Muhammad's lawyers to believe that the NCAA prejudged the UCLA player's case:
A conversation overheard on an Aug. 7 commuter flight from Chicago to Memphis, Tenn., has prompted attorneys representing UCLA basketball player Shabazz Muhammad to call for the NCAA to drop its investigation and declare him eligible.

The conversation came to light in an email from an attorney who said she was seated behind a man who was speaking loudly about the work of his girlfriend, an "attorney with the NCAA."
According to the report, the girlfriend, named "Abigail," was investigating Muhammad. Holmes states, "The man made it clear that the NCAA would find Muhammad ineligible and not allow him to play this season, the email said. Abigail Grantstein, an assistant director of enforcement, is the NCAA's lead investigator on the Muhammad case."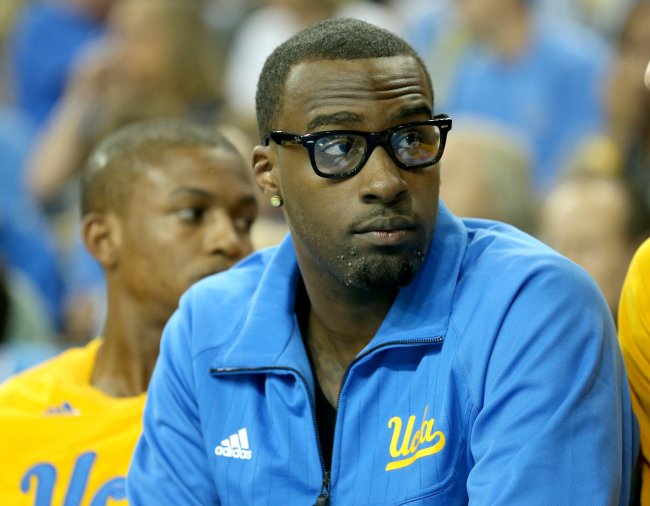 Stephen Dunn/Getty Images
The Times' report states that the attorney who overheard the conversation was concerned about the confidentiality of the case and how openly the future of Muhammad was being discussed. It's also mentioned that, besides the Times, the email was "sent to Dennis Thomas, a former chairman of the NCAA's infractions committee. The attorney said she also sent a copy to UCLA and to attorney Robert Orr after learning that he was Muhammad's personal attorney."
Orr had this to say specifically:
This puts a far brighter light on the failings of the NCAA process, and it calls into question the impartiality of the decision. They have prolonged this investigation, trying extraordinarily hard to find some basis to rule Shabazz ineligible—for whatever reason, and I don't know what that reason is.
Muhammad's representatives also talk about the timing of the flight. The flight came "only eight days after NCAA investigators say they first requested documents from Muhammad's family." Nothing was delivered until September 25, and his parents were not interviewed until November 1 and 2.
Bill Trosch, the other attorney representing Muhammad, states, "This confirms our greatest fears, that this case was decided long before the facts were gathered." He believes that Muhammad should be eligible to play immediately.
"While we cannot comment on specifics, we expect our staff to protect the integrity of the process and any credible claims to the contrary are taken seriously," said the NCAA's only statement in the report. That's to be expected, especially if they feel like they're entering hot water.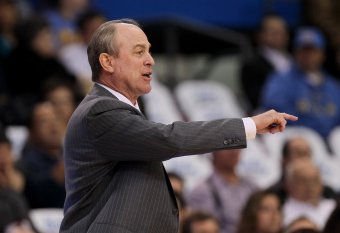 Stephen Dunn/Getty Images
This case has been on college-basketball fans' minds for a long time. Muhammad is big-time. UCLA, the most storied program in college-hoops history, is relying on him to revive the Bruins after several down seasons.
Declaring him ineligible was going to be met with disappointment, but this smells of something else entirely. If you're one who rails against the NCAA's ways and practices, this one is for you.
It will be interesting to see where this goes. The attorney supplying the information to the Times claims that she has no bias in the case and didn't even know what sport he played. She seems genuinely concerned for this young man's well-being, which is something that cannot be said for many others.
News like this won't go away quietly. Expect a few more layers to unfold before this one is all said and done.
This is no longer about whether or not Muhammad received illegal benefits on a few unofficial recruiting visits. This deals with the questionable integrity of a multimillion-dollar governing body and how it's handling the future of young athletes.
That is another animal entirely.
Stay tuned for updates.
This article is
What is the duplicate article?
Why is this article offensive?
Where is this article plagiarized from?
Why is this article poorly edited?