College Basketball: Stats Predictions for the Top 15 Incoming Freshmen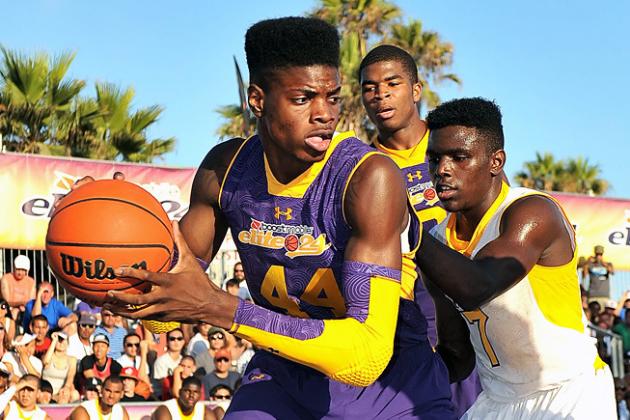 recruitingspotlight.wordpress.com
Every year in college basketball, elite freshmen make amazing things happen.
The talent level of these players makes you wonder, "How in the world did anyone stop these young guns in high school?"
Here is a lightning-fast prediction of what the Top 15 freshmen's stat lines could look like this coming season.
Thanks to the 2012 ESPN 100 for the player rankings!
Begin Slideshow

»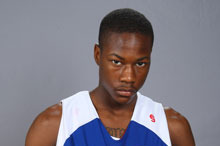 maxpreps.com
Archie Goodwin is a perfect fit for John Calipari's dribble-drive motion offense. He is a skilled slasher who can get into the lane and use his size (6'4") against smaller shooting guards.
Goodwin plays the game in attack mode on both ends of the court. He will bring a defensive intensity that will translate into fast-break opportunities for Kentucky.
Stats Prediction: 12 points, 3 rebounds, 2 assists and 2 steals per game.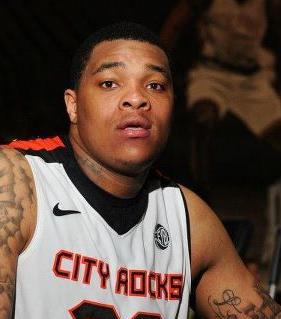 zagsblog.com
DaJuan Coleman will join the long line of Syracuse bigs who make life miserable for the Orange's opponents. The 6'9", 275-pound post player uses his ample body to clear out space down low.
Coleman should split time with Jim Boeheim's returning post players Rakeem Christmas and Baye Keita. Because of that, Coleman's first-year numbers may be less than gaudy.
Stats Prediction: 7 points, 6 rebounds and 1 block.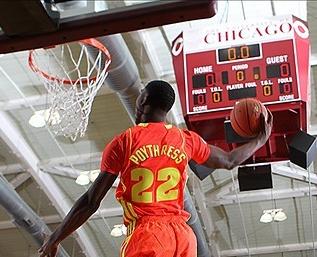 Alex Poythress's game, like Goodwin's, is custom-made for how Kentucky plays. He is an open-court phenom who gets to the rim on the break or in the half-court.
While Poythress can hit the open three, he is best when he is taking people off the dribble.
Stats Prediction: 12 points, 5 rebounds and 2 assists per game.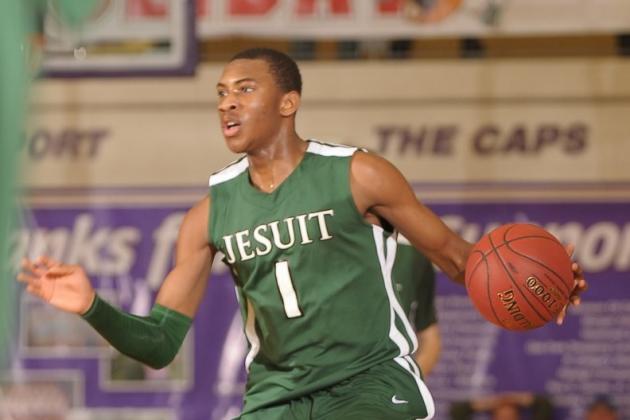 bluedevilnation.net
Rasheed Sulaimon adds another lethal offensive weapon to an already talented Duke roster. He won the three-point shooting contest at the McDonald's All-American game, so you know that he'll be joining the Blue Devils' beyond-the-arc party.
Though there is a good chance that he will come off Coach K's bench, the rangy 6'3" wing should still average in double figures.
Stats Prediction: 10 points, 2 rebounds and 2 assists.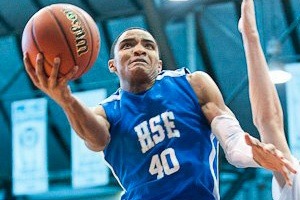 insidethehall.com
With the departure of Draymond Green and Brandon Wood, the Spartans will look to Gary Harris to add scoring punch. He is a physical specimen (6'4", 195 pounds) who slashes with the best of them and uses his size to punish smaller defenders.
It should be no surprise that he is already a top-level defender. Does Tom Izzo even recruit players who can't play D?
Stats Prediction: 14 points, 3 rebounds, 2 assists and 2 steals per game.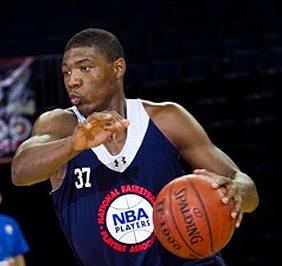 sports.espn.go.com
Marcus Smart's multi-dimensional game will help him find his niche at OSU. He is strong enough and versatile enough to play all three perimeter positions.
Cowboys coach Travis Ford should have no problem using Smart on a team that is looking to replace Keiton Page's scoring (17.1 ppg).
Stats Prediction: 9 points, 3 rebounds, 2 assists per game.
Grant Jerrett is part of what could be one of the youngest and most talented frontcourts in the country. He has the length (6'9") to play inside at power forward, but he also has the shooting skills to knock down shots all the way out to and beyond the arc.
Bruce Pascoe, in the Arizona Daily Star, quoted Wildcats' head coach Sean Miller about his young forward:
Grant Jerrett is an incredible shooter. If you lined our team up, he's probably one of our top shooters from three. Someone as tall as he is, a 6-9 freshman, it's always nice to have one of the frontcourt players who can shoot the ball.
Stats prediction: 10 points, 6 rebounds and 1 assist per game.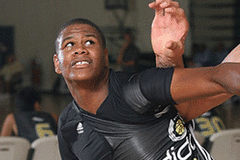 Cameron Ridley's arrival in Austin will help Longhorns coach Rick Barnes as he retools the lineup again this year with young talent.
Ridley will step in as a true center and give UT a legitimate frontcourt, as the 6'10" 230-pound freshman plays alongside second-year forward Jonathan Holmes.
While Ridley's freshman numbers might not be the most glitzy in the Big 12, he will help the Horns challenge Kansas for the conference's top spot.
Stats prediction: 9 points, 7 rebounds and 2 blocks per game.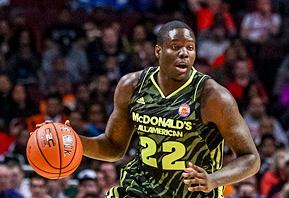 Anthony Bennett could become an immediate impact player. He has a big-time body (6'8", 230 pounds) that he uses to punish opponents in the lane.
Bennett explodes to the basket and can get work done in traffic. But he can also face the basket and knock down shots from downtown.
When you put Bennett alongside double-double machine Mike Moser, it spells bad news for UNLV's opponents.
Stat predictions: 12 points, 7 rebounds and 2 blocks per game.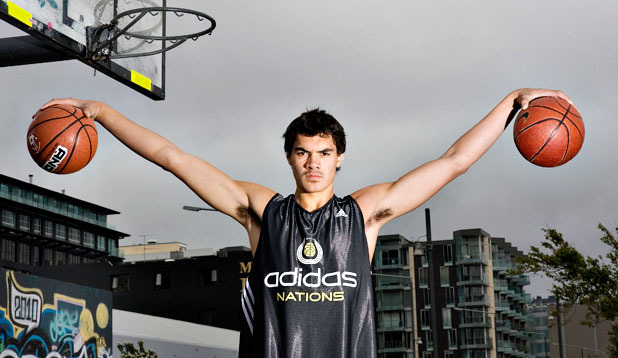 nbadraftchat.com
Steven Adams may be exactly what Panthers' coach Jamie Dixon has been looking for in a "go-to" inside player.
The 6'11" New Zealander can do so many things well it is hard to focus on a single aspect of his game.
Think of a young Joakim Noah.
Adams runs the court as well as any big in the country. He plays with a non-stop motor that helps him be productive on both ends of the court.
Stats prediction: 11 points, 8 rebounds and 2 blocks per game.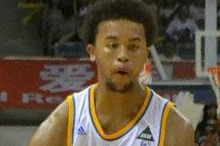 ucla.scout.com
Kyle Anderson's unique size and skill set are going to make him an instant success for Ben Howland's Bruins.
At 6'7", he has the length to play small forward. But if Howland chooses, he could put Anderson at the point and let him create havoc from there.
Anderson uses his size advantage to see passing lanes that smaller players don't see.
Stats prediction: 13 points, 5 rebounds and 5 assists per game.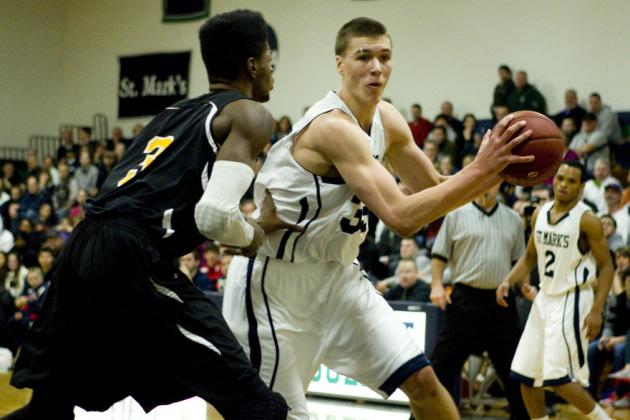 articles.boston.com
Seven-foot center Kaleb Tarczewski is going to be a beast on the block for Sean Miller's Wildcats.
He has worked hard to continue to build his body, adding nearly 20 pounds of muscle since his senior season.
Tarczewski gives Miller a legitimate post player who is not afraid of anything or anyone down low.
Stats prediction: 12 points, 9 rebounds and 2 blocks per game.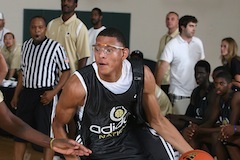 dimemag.com
Isaiah Austin will have every opportunity to Baylor's big dawg right off the bat.
With the departure of the Bears' entire frontcourt, Austin will be expected to re-establish Scott Drew's inside game.
Austin is a matchup nightmare because he is a legit 7-footer who can handle the ball and shoot from outside or set up in the block and operate down low.
Stats prediction: 13 points, 8 rebounds and 2 blocks per game.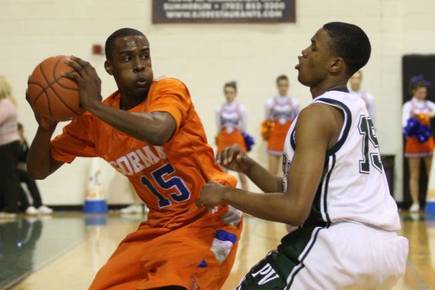 nationofblue.com
If Shabazz Muhammad can get his eligibility issues resolved, he will be one of the most prolific scorers in the nation.
At 6'6", 215 pounds, Muhammad can dominate from either of the wing positions. He is deadly in the open court or in half-court sets. It just doesn't matter. He is relentless.
Even with a lot of other talent on the floor, watch for him to carry the Bruins deep into the 2013 NCAA Tournament...if he actually sees the court.
Stay tuned.
Stats prediction: 22 points, 5 rebounds and 3 assists per game.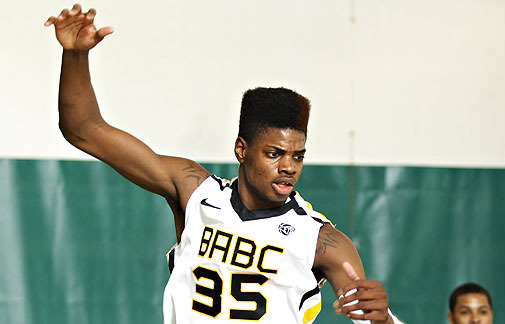 wildcatworld.com
Nerlens Noel, like Shabazz Muhammad, needs to get his eligibility issues taken care of before he can begin to impose his will on the college hoops world.
Noel is an elite intimidator in the middle, able to block and alter shots the same way that Anthony Davis did last season.
Even though Noel's offensive game needs to catch up with his prowess on defense, he will still be a scoring factor...if he is cleared to play by the NCAA.
Stats Prediction: 10 points, 10 rebounds and 4 blocks per game.