Comparing Each of NBA Draft's 2012 Lottery Picks to a College Star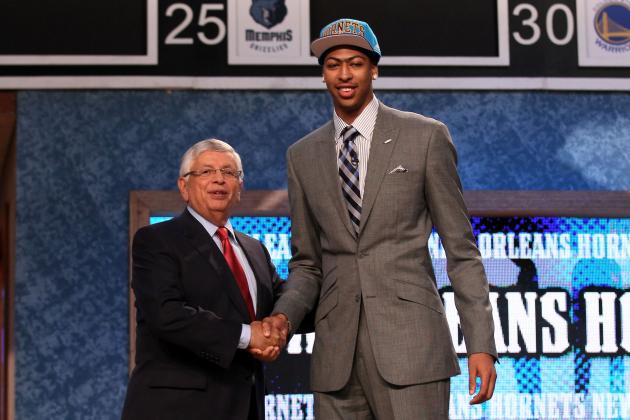 Elsa/Getty Images

This year's draft got me thinking about next year's college basketball stars. Every year there are a group of stars who takeover the college game.
In recent years there have been freshman who have taken the college game by a storm. This year will be no exception, as this is an exceptional freshman class.
Here is a list of players that match the games of this year's lottery selections.
Begin Slideshow

»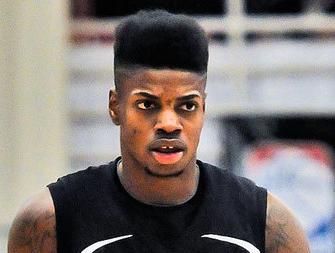 Comparison: Nerlens Noel
Nerlens Noel is not only attending the same university as Anthony Davis, his game is very similar to Davis'. Noel was the best high school defender in the country and will likely continue his dominance at Kentucky.
Like Davis, Noel has a knack for shot blocking. Noel is also an athletic freak just like Davis. Noel will likely follow Davis' path of being the No. 1 overall selection in 2013.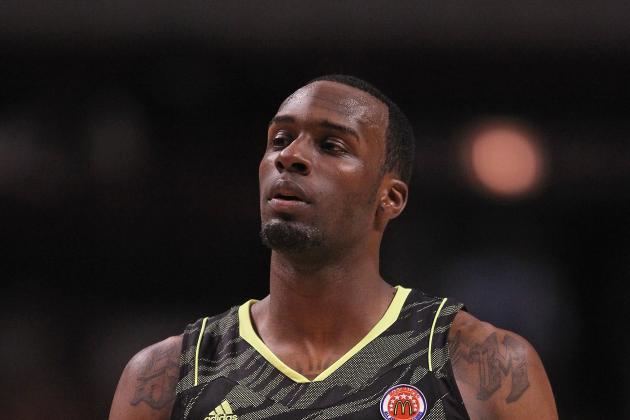 Jonathan Daniel/Getty Images

Comparison: Shabazz Muhammad
Coaches and fellow players at the McDonald's All-American team practices said that Muhammad was the hardest working guy at the practice. Reports say that he was diving for loose balls and energizing the rest of his teammates.
Kidd-Gilchrist is also usually the hardest working guy on the floor. Both of these guys are fearless competitors that want to win above all.
Streeter Lecka/Getty Images

Comparison: Seth Curry
Like Beal, Curry is a knock down three-point shooter. Although Curry is not nearly as athletic as Beal, Curry has a similar skill set.
In order for the Duke Blue Devils to succeed next season, Curry must develop as an overall basketball player.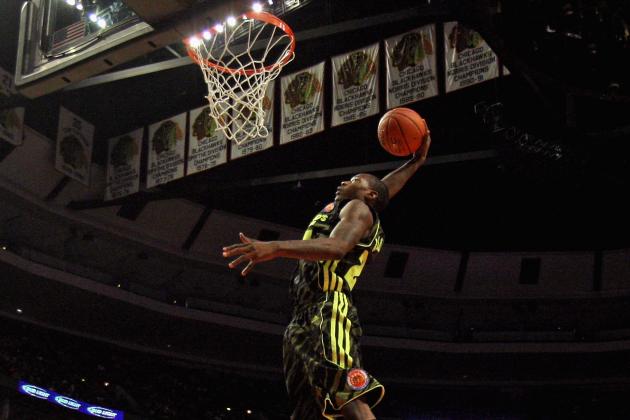 Jonathan Daniel/Getty Images

Comparison: Archie Goodwin
Archie Goodwin is an explosive athlete and a great scorer. Goodwin, like Waiters, is exceptional in transition.
Archie Goodwin and Dion Waiters both struggle with their jump shot, but their elite athleticism makes up for their lack of a jump shot. Both guys can get to the basket at will.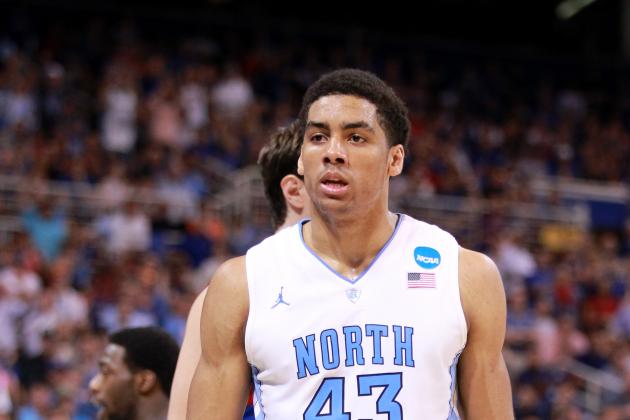 Andy Lyons/Getty Images

Comparison: James McAdoo
James McAdoo came into North Carolina with a ton of hype. However, he didn't get enough playing time to truly show his talents. Although McAdoo could have been a lottery selection in this year's NBA draft, he decided to return to school for his sophomore season.
Thomas Robinson is an undersized power forward, but his elite athleticism and strength make up for his lack of size. McAdoo is in a similar situation, as he is an undersized power forward with great athleticism. Both McAdoo and Robinson have great motors and are excellent rebounders.
McAdoo will likely follow Robinson's footstep and become a top 10 pick in the 2013 draft.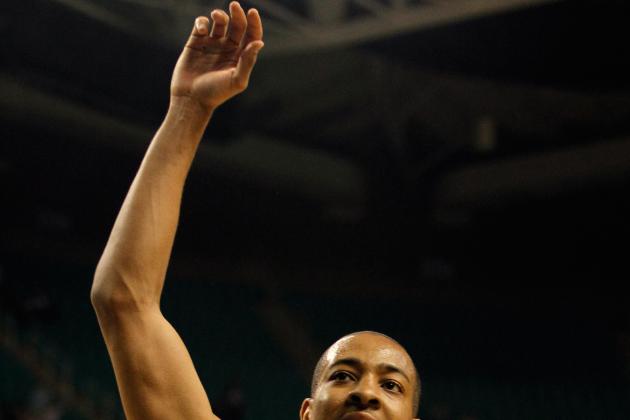 Streeter Lecka/Getty Images

Comparison: C.J. McCollum
C.J. McCollum took last year's NCAA tournament by storm when he lead 15th seeded Lehigh's upset of Duke. However, McCollum has been a star at Lehigh ever since his freshman year.
Lillard and McCollum have an almost identical stat line from last season. McCollum averaged 21.9 points, 6.5 rebounds, and 3.5 assists per game. Lillard averaged 24.5 points, 5.1 rebounds, and 4 assists per game. In addition, both of these players stared for mid-major teams.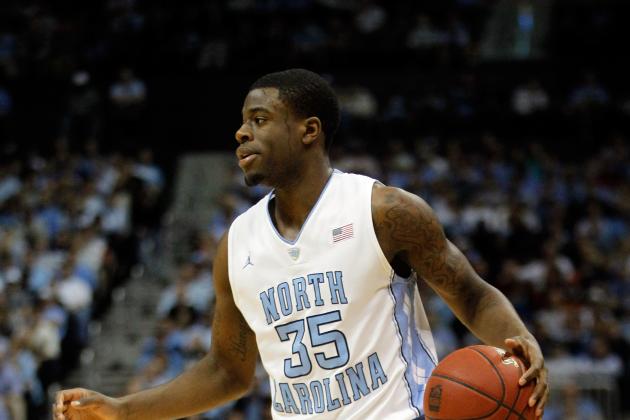 Streeter Lecka/Getty Images

Comparison: Reggie Bullock
The college player that best matches Harrison Barnes' game is his former teammate at North Carolina, Reggie Bullock. Both Barnes and Bullock are very good shooters who have elite athleticism.
Bullock has yet to get the playing time to show his potential stardom. Bullock should be a first-round pick in the 2013 draft.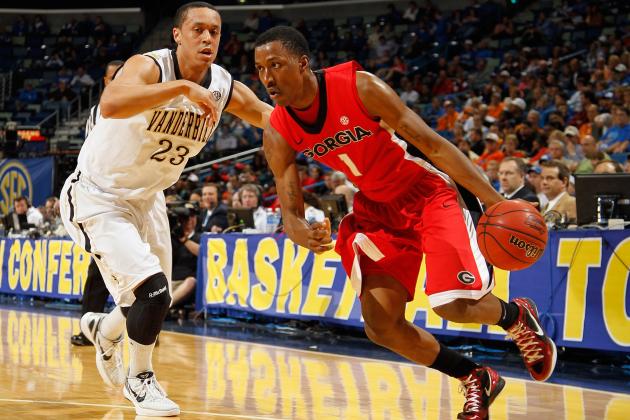 Chris Graythen/Getty Images

Comparison: Kentavious Caldwell-Pope
Caldwell-Pope and Terrence Ross are similar in that they are both elite shooters with good athleticism. Ross went under the radar for much of his Washington career because he played in a weak Pac-12 conference. Caldwell-Pope is in a similar situation down at Georgia.
Caldwell-Pope averaged a solid 13 points per game as a freshman for the Bulldogs, yet many fans don't know who he is. Expect Caldwell-Pope to not only improve his game in his sophomore season but also become a more well-known player nationally.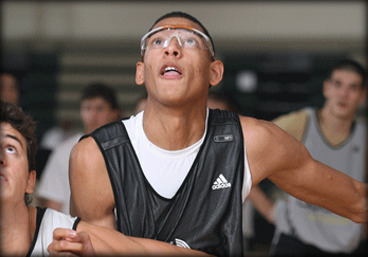 Comparison: Isaiah Austin
Andre Drummond and Isaiah Austin's games are similar and both have similar issues with their games. Both Drummond and Austin don't really dominate, even though they are bigger and more talented than most college players.
Austin is a 7'0" power forward who has a very good perimeter game. Austin can even knock down some three-pointers. Drummond, on the other hand, is very athletic and a big inside presence.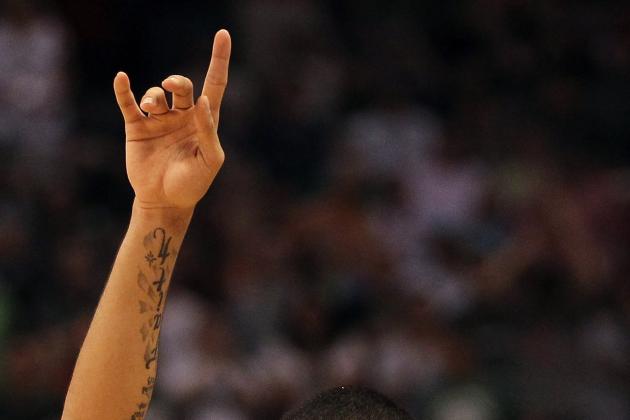 Jamie Squire/Getty Images

Comparison: Peyton Siva
Peyton Siva and Austin Rivers both have a certain swagger about them that elevates not only their play, but also the play of their teammates around them. Siva stepped up his game immensely at the end of last season, leading his team to both a Big-East championship and a berth in the Final Four.
Both Siva and Rivers are quick guards who can create their own shot. In addition, Rivers and Siva both have the star mentality, however, sometimes that mentality is a detriment to their respective teams.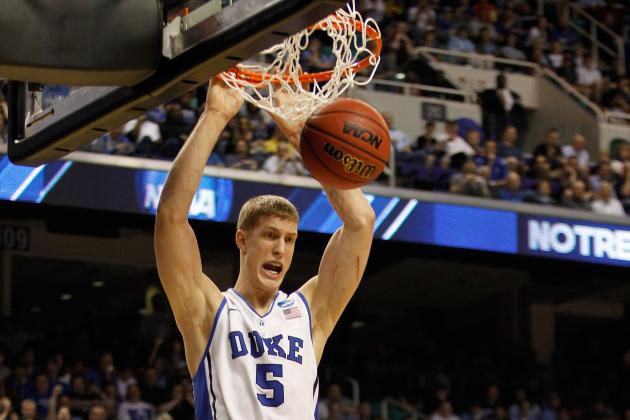 Streeter Lecka/Getty Images

Comparison: Mason Plumlee
Myers Leonard and Mason Plumlee are both very athletic for their size. Both players are raw offensively, but made up for it by being bigger and more athletic than everyone else in the college game.
Both Leonard and Plumlee also run the floor exceptionally well for big men, and it led to easy transition baskets for both of them in college. Plumlee and Leonard need to improve their post games in order to be successful at the NBA level.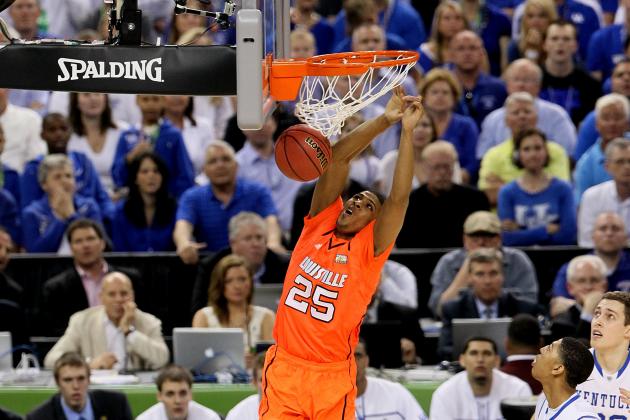 Jeff Gross/Getty Images

Comparison: Wayne Blackshear
Blackshear and Lamb are both athletic shooting guards that can shoot the basketball. In addition, both of these guys have ideal NBA size.
Although Blackshear and Lamb have good range, they both need to improve the consistency on their three-point jump shots. Both of these guys are supremely talented basketball players.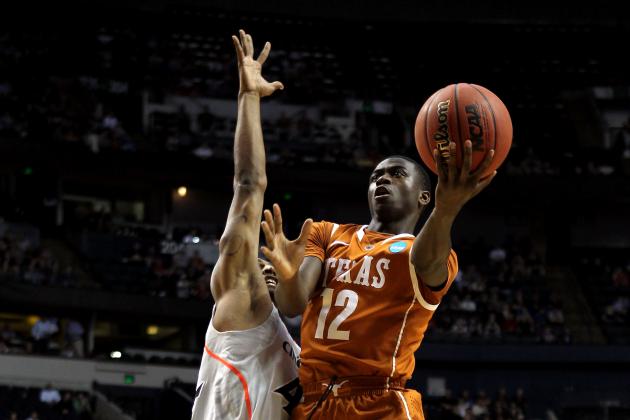 Jamie Squire/Getty Images

Comparison: Myck Kabongo
Myck Kabongo struggled mightily at the beginning of the 2011-2012 season. However, as the year progressed he became more and more comfortable with the college game.
Like Kendall Marshall, Kabongo is a pure point guard with a very high basketball IQ. Both Marshall and Kabongo look to get their teammates involved in the game before looking for their own shot.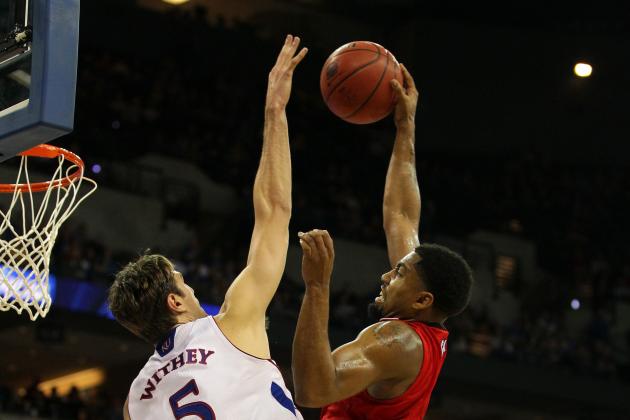 Doug Pensinger/Getty Images

Comparison: Jeff Withey
Both Withey and Henson are defensive studs that protect the basket exceptionally well. Jeff Withey was seventh in the nation in blocks with 3.3 blocks per game last season, while John Henson was 10th nationally with 2.94 blocks per game.
Both of these players change the game tremendously because they essentially shut down the paint. In addition to blocking shots, both of these players force opposing players to change their shots because of the threat of being blocked.