College Basketball Recruiting: Anthony Bennett Analyzes Possible Commitments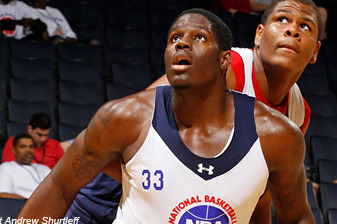 Top college basketball recruit Anthony Bennett still is looking at where he will play next year, and Bennett said Washington, Oregon, Kentucky, Florida and UNLV are, "all [are] pretty much the same," in an exclusive Bleacher Report interview.
"April 11 is the time period I want to sign, but I want to make the right decision," Bennett said. "If it goes into May, then it does."
Bennett, who played in the McDonald's All-American Game and is preparing for the Jordan Brand Classic Game, is ranked the No. 7 college prospect from ESPNU 100 and has made his mark as one of the nation's best forwards.
Besides playing for Findlay College Prep (Henderson, Nev.), 6'8", 230-pound Bennett has experience playing with the Canadian National Junior Team and played in the ESPNU National High School Invitational.
Bennett said he is a strong inside-out player who, "is aggressive, runs up and down the court, and can defend both the No. 3 and 4 positions."
In an interview at the McDonald's All-American Game, Bennett weighted his college choices.
Begin Slideshow

»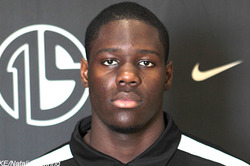 One team on Anthony Bennett's radar is the Florida Gators.
The Gators are coming off an Elite Eight appearance this March before falling to Louisville.
Head coach Billy Billy Donovan has done a good job in training future NBA big men, such as Udonis Haslem, Al Horford and Joakim Noah. That might appeal to Bennett, because he wants to play in the NBA as soon as possible.
"They produce players from all positions like wings, bigs," Bennett said. "The coaching staff is really cool. I built a close relationship with Billy Donovan. I heard the campus is crazy. Let's leave it at that."
The Gators are also bringing in point guard Braxton Ogbueze (No. 47). Bennett would probably come off the bench after senior forward/center Erik Murphy and junior forward/center Patric Young.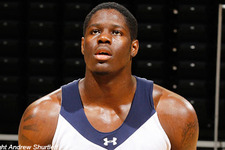 Everyone knows Kentucky is strong in recruiting, and Wildcats coach John Calipari has to be since five or six of his players are projected first-round NBA draft picks. Slated to leave are Anthony Davis, Michael Kidd-Gilchrist, Marquis Teague, Doron Lamb, Terrence Jones and Darius Miller.
Anthony Bennett said he won't let the possible departure of the Wildcats' top players affect his decision.
"That's not going to affect my decision," Bennett said. "I'm just taking it easy right now to see how everything plays out. I heard Gilchrist might stay. I don't know if that's true. If he stays and I go to Kentucky, it would be a great team."
Bennett said he thinks Kentucky is "a great program" and likes the players and coaches.
Coming to Lexington are solid McDonald's All-Americans Archie Goodwin (No. 15) and Alex Poythress (No. 16)—who both played very well in the McDonald's All-American Game—plus center Willie Cauley (No. 40). The Wildcats are also pursuing the nation's top recruit, Shabazz Muhammad, and Nerlens Nole.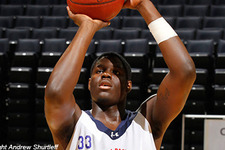 The Washington Huskies must be crossing their fingers and hoping Anthony Bennett calls their school home.
The Huskies lacked a serious post presence and did not make the NCAA tournament this year.
"To be honest, I don't know that much about that program," Bennett said. "I just started watching Pac-12 basketball. I've seen them play a couple times during the year. It looks like they need a post player for next year. If I go there, I would be getting a lot of minutes while leaving a big impact on the team."
Forwards Darnell Gant and Brendan Sherrer are graduating, and center Aziz N'Diaye is going to be a senior.
Washington hasn't landed any Top 100 recruits.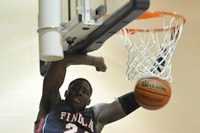 Oregon is more known for its amazing football program than its basketball team, but Anthony Bennett likes the idea of potential playing time.
"Same thing as Washington," Bennett said of the Ducks needing a post presence. "Olu Ashaolu is a power forward who is leaving because of graduation. I'll probably take his spot and get a lot of minutes."
Besides Oregon losing Ashaolu, forwards Jeremy Jacob and Tyrone Nared will also graduate. Centers Chris Larson and Tony Woods and forwards Carlos Emory and E.J. Singler are all going into their senior years as well.
Oregon is recruiting shooting guard Torian Graham (No. 81) and center Christopher Obekpa (No. 50). The Ducks have already signed point guard Dominic Artis (No. 67).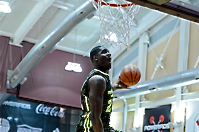 A wild card in the Anthony Bennett sweepstakes is the UNLV Runnin' Rebels.
"It's really close to my high school," Bennett said. "I've been to many games. I've seen how they've progressed the past two seasons since the coaching staff has changed. They run in transition well. If I go there, I think I would do well."
Bennett is referring to coach Dave Rice having a successful first season with a 26-9 record before losing to Colorado in the NCAA tournament.
Players graduating this year include forward/center Brice Massamba and guard/forward Chace Stanback. Forward Quintrell Thomas will be a senior.
UNLV has signed Katin Reinhardt (No. 48).
Bob Bajek is a Chicago Bulls/NBA featured columnist. He also covered the McDonald's All-American Game onsite in Chicago. He is a freelance reporter and can be followed on Patch.com and Twitter.