College Basketball Rankings: The Top 20 Teams in America, According to Las Vegas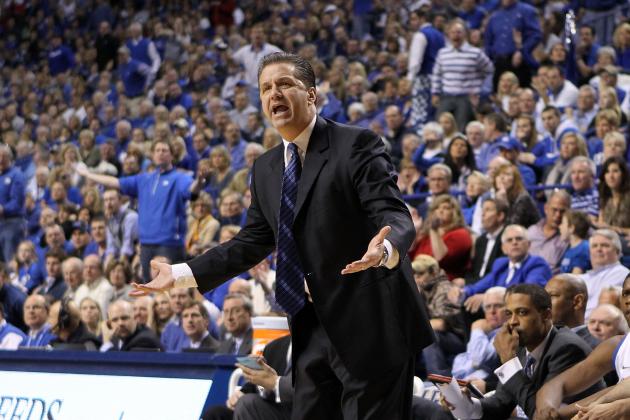 Andy Lyons/Getty Images

Every Monday of the college basketball season, the Associated Press and ESPN/USA Today (Coaches Poll) release a list of the best 25 teams in America according to their voters. It's not a perfect system, but it serves a purpose of seeding when the NCAA Tournament comes around and gives the average fan on the street a fair idea of how well the better teams in America are playing.
As I've written before, if you really want to know which teams are better than the others, look no further than Las Vegas.
Poll voters and media types can pick which teams they feel are playing the best at the time they are voting, but Vegas puts something on the line.
Cash.
Take a team like St. Mary's. The Coaches Poll reads that St. Mary's is the 23rd best team in America. According to oddsmakers at Scores and Odds, the Gaels are the 40th choice giving back 300-1 to win the NCAA tournament.
For some teams, according to Vegas, the polls are right on. But for others, such as a few schools in North Carolina, not so much.
Here are the teams Las Vegas has determined to be the best in America by their odds to win the NCAA tournament.
Begin Slideshow

»
Elsa/Getty Images

Odds to win the NCAA Tournament: 75-1
Actual Ranking: Memphis-NR, Vanderbilt-NR, Texas-NR, Connecticut-NR
There are some interesting things going on here.
First of all, none of these teams are ranked.
Second, two of these teams—Texas and UConn—are under .500 in conference, both at 7-8. Texas' wins are a little more impressive than UConn's, but teams that don't finish .500 or above in-conference have a very tough time getting at-large bids to the tourney.
Memphis isn't all that impressive, either.
Vanderbilt seems to have the best chance of the four to make the tournament.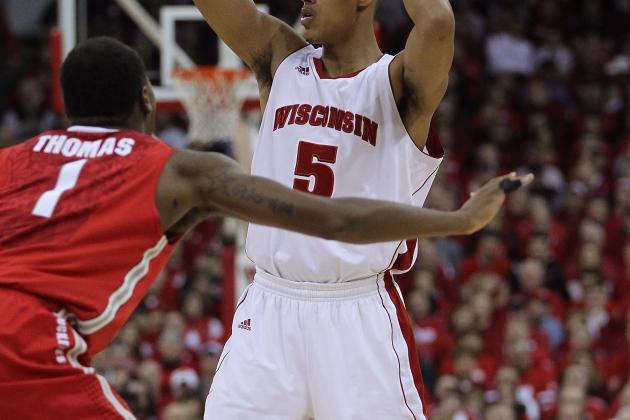 Jonathan Daniel/Getty Images

Odds to win the NCAA Tournament: 50-1
Actual Ranking: Michigan-13, Wisconsin-15, New Mexico-21
UNLV and San Diego State have received the ink this season, but it is New Mexico that has been the best team in the Mountain West. The Lobos backed up this claim by ousting both the Aztecs and Running Rebels in back-to-back games last week.
A stumble Tuesday night for the Lobos at Colorado State, which has only one loss at home this season, (Southern Miss) shouldn't do much to tarnish New Mexico's odds.
Neither UNLV nor San Diego State made the top 20, as far as the oddsmakers were concerned.
In the only matchup of the season between Michigan and Wisconsin, the Wolverines won at home by 18. The Wolverines also snapped an 11-game losing streak against the Badgers.
Both teams can play like world beaters on some nights and seem like they forgot to get on the bus on others.
The Big Ten is tough and deep, but Wisconsin and Michigan have miles to go before they sleep.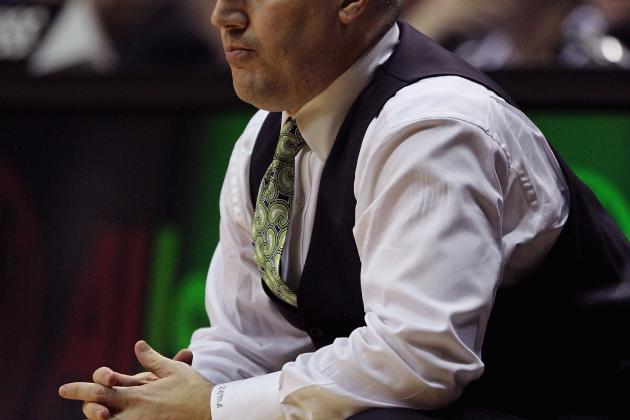 Jonathan Daniel/Getty Images

Odds to win the NCAA Tournament: 40-1
Actual Ranking: Marquette-10, Florida State-16
There's not a whole lot of buzz surrounding Marquette this year. This could be due to the fact that there is a perception that this is an off-year for the Big East, but it's more likely that people just haven't been watching the Golden Eagles.
If they were, they would know that coach Buzz Williams has a team that is as athletic as any in America and will dominate when given the opportunity, as Syracuse found out in the second round of the tournament last year.
If I were a betting man, I would think that Marquette is a bargain at 40-1. But, this is just for entertainment purposes, so keep your money in your pocket.
Florida State started off slow, but a look back at their losses shows that maybe they just hadn't clicked yet. Out of the Seminoles' seven losses, five were to Harvard, Connecticut, Michigan State, Florida and Clemson—none of which are bad teams.
The loss to Princeton was odd and the recent loss to Boston College was inexplicable, but that BC loss on February 8 was the only loss FSU has suffered in its last 11 games.
Those wins include a three-point win at Duke and a 33-point win at home against North Carolina.
Winning at Duke is a rarity. Beating the Tar Heels by 30-plus is even rarer. To pull off both feats makes Florida State a team that should not be overlooked or underestimated.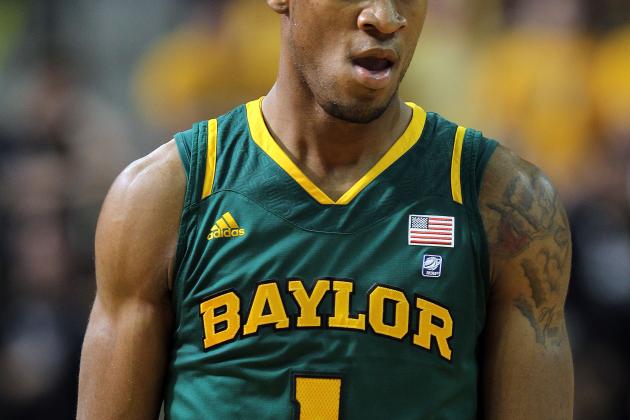 Jamie Squire/Getty Images

Odds to win the NCAA Tournament: 35-1
Actual Ranking: No. 14
Baylor and its upstart coach, Scott Drew, came into mid-January undefeated at 16-0. Back-to-back losses to Kansas and Missouri took care of that dream, but the Bears would shake off the losses and reel off four straight wins.
Then, two weeks later, they played Kansas and Missouri again in back-to-back games. Once again, the Bears came up empty.
Two games later, Baylor would give up a one-point home loss to Kansas State.
That's it—just five losses to three schools.
Perhaps Baylor can really make some noise if they can just avoid playing teams from Kansas and Missouri.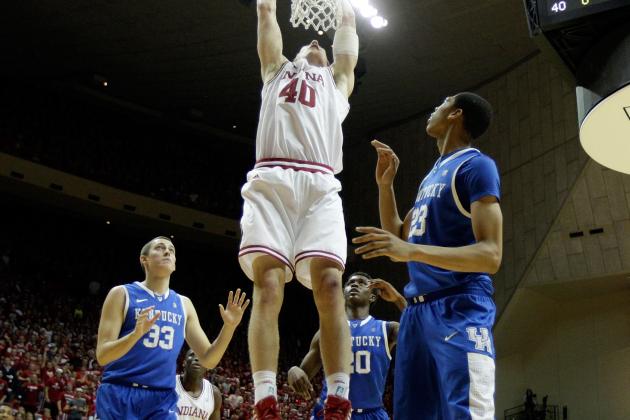 Andy Lyons/Getty Images

Odds to win the NCAA Tournament: 30-1
Actual Ranking: Florida-11, Indiana-24
Florida is a very good team, but they are a little too guard heavy for my tastes. The Gators suffered two hard-luck losses to Syracuse and Ohio State early on, but they have bounced back nicely. The only other blemishes on the Gators' schedule were losses to Kentucky, Rutgers and two to Tennessee.
It seems that the Gators live and die by the three, but when they are on, they are electric.
In perhaps the most thrilling game of the year, Indiana beat top-ranked Kentucky with a buzzer-beating three on its way to a 12-0 start. The Hoosiers' first loss came from Michigan State, but it came back with three straight wins against Ohio State, Michigan and Penn State.
Indiana is only 5-6 since that Penn State win, and is looking closer to earth than previously advertised. But, oddsmakers seem to believe that Indiana is better than its No. 24 ranking.
Indiana needs to find that spark it started the season with or it could be an early exit for the Hoosiers.
By betting "the field," a bettor is wagering that the NCAA tournament will be won by any other team than, in this case, the top ten choices.
For example, if a bettor wagered "the field" and any of the teams already mentioned won the NCAA Tournament, that bettor would win at a rate of 30-1.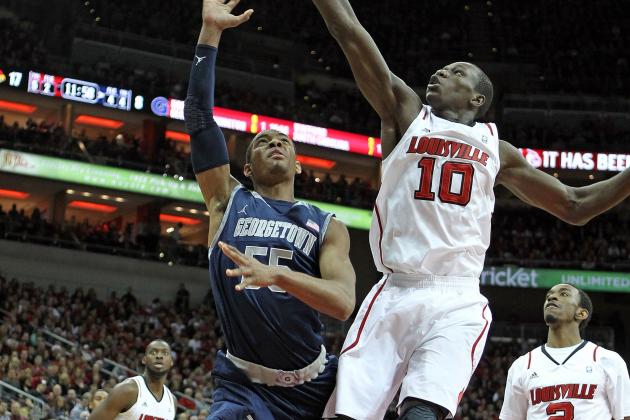 Andy Lyons/Getty Images

Odds to win the NCAA Tournament: 25-1
Actual Ranking: Georgetown-8, Louisville-17
It looks like Vegas likes Louisville a little more than the pollsters.
That's probably thanks to Louisville's one-point loss to Syracuse. The Cardinals had an opportunity to win the game, but threw the ball away in the final seconds, allowing the Orange to escape with a win.
There may not be such a thing as a bad loss—especially to coach Rick Pitino—but the Syracuse game has to come as great motivation for this Louisville team, which has the talent to play with any team in America.
Georgetown's blowout loss to Seton Hall on Tuesday night shouldn't do too much to affect the Hoyas' odds. Georgetown, which is normally a top-notch defensive team, ran up against a Seton Hall team that played the perfect game.
The Hoyas were looking at a possible two seed, but a three seed is more likely.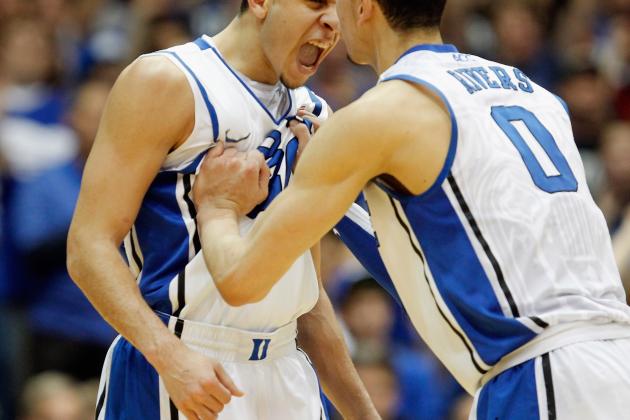 Streeter Lecka/Getty Images

Odds to win the NCAA Tournament: 15-1
Actual Ranking: No. 4
Seeing Duke this low was a little surprising.
Duke's only losses were to two very good teams—No. 2 Ohio State and Florida State (now No. 16) and Miami, which is no slouch either.
Duke has managed wins against Michigan State, Michigan, Kansas and North Carolina, to name a few.
The knock against Duke is that it can't play defense, but when a team scores almost 80 points a game, defense can be a little overrated and the NCAA Tournament is more half-court basketball than the regular season.
Sleeping on Duke would be a mistake.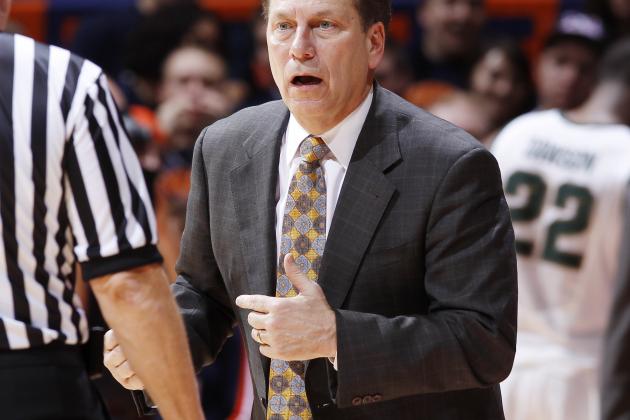 Joe Robbins/Getty Images

Odds to win the NCAA Tournament: 8-1
Actual Ranking: Missouri-3, Kansas-5, Michigan State-6
Missouri took one on the chin, at home, against Kansas State.
This is the second time the Tigers were beaten up by the Wildcats and will probably increase Mizzou's odds a little.
Missouri scores in bunches, passes the ball well and is one of the best shooting-percentage teams in America. The problem Missouri has is that it cannot rebound. With only three losses, rebounding hasn't been an issue yet, but it will likely haunt them come tournament time.
Kansas is as good as it gets in a very tough Big 12, and it has the makings of a Final Four team. With the clutter at the top of the Big 12, Kansas hasn't received the press it is accustomed to.
Missouri's loss should change that.
After opening the season with back-to-back losses to North Carolina and Duke, coach Tom Izzo has his Spartans atop the Big Ten and ready for another title run. Michigan State closes the regular season at Indiana and home against Ohio State. Barring any setbacks between here and there, the Spartans could be in line for a one seed.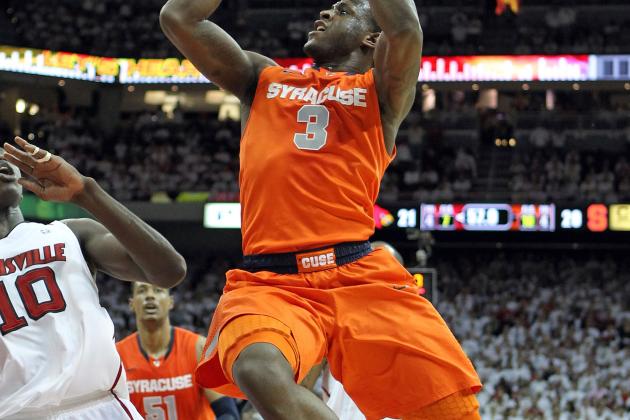 Andy Lyons/Getty Images

Odds to win the NCAA Tournament: 7-1
Actual Ranking: Syracuse-2, North Carolina-7, Ohio State-9
Syracuse has all the makings of a championship team. The Orange excel at nearly every facet of the game—save for rebounding—but with the amount of turnovers created by coach Jim Boeheim's suffocating 2-3 zone, rebounds are a little overrated.
The depth of this team combined with its lightning quick transition offense makes Syracuse a realistic threat to win its second championship of the new century.
North Carolina lost a one-point heart breaker to Duke, a one-point heart breaker to Kentucky and a 10-point letdown to UNLV.
Then there's the 33-point head scratcher to Florida State. With the thought that the FSU game was an anomaly—and it was—the Tar Heels are poised for another championship run themselves and have all the tools in place.
Stats don't do it for me as far as a main factor in judging a team, but worth noting is that Carolina leads the nation in rebounding, is second in points per game and fourth in assists. A team couldn't wish for better numbers.
Ohio State seems to be out of place here. Lacks of depth and inconsistent play on both sides of the ball have marked the losses of the Buckeyes. That being said, Ohio State has only lost one game to an unranked opponent (Illinois), which it has already avenged.
Ohio State has some great talent, but talent alone can't win a championship. As far as elite teams go, Ohio State just doesn't pass the eye test.
The Buckeyes still have games left against Wisconsin and Michigan State. Those games will decide whether OSU keeps this ranking or falls back with the pack.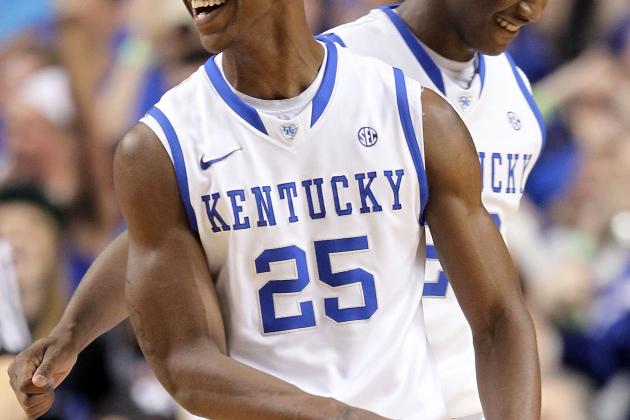 Andy Lyons/Getty Images

Odds to win the NCAA Tournament: 2-1
Actual Ranking: No. 1
According to Vegas and the polls, this is what a championship team looks like.
Once again, coach John Calipari has reloaded his team, and they are probably the most talented freshman since Gerry McNamara, Carmelo Anthony and Billy Edelin cut down the nets in 2003.
Anthony Davis and Michael Kidd-Gilchrist headline a group of amazing freshmen, but the rest of the roster ain't so bad either.
The 2003 Syracuse team was led by freshmen, but it had a good mix of upperclassmen, maturity and a lot of luck. This Kentucky team has the feel of a very special team and it showed poise in its comeback against Mississippi State Tuesday evening. Whether or not its freshmen are ready for the primetime will be revealed shortly
Kentucky doesn't do anything better than everyone else, but it does everything well. The Wildcats don't seem to have any actual flaws save for one, which could be its downfall.
Kentucky's assist to turnover ratio is pretty poor for a championship caliber team at 1:1. A team such as Syracuse, which thrives off of sloppy play, could be a real problem, but the post play of Kentucky could provide big problems for Syracuse, so it all could be a wash.
Regardless of how the season finishes, it is unlikely, save for injury, that Kentucky will lose its position as the Las Vegas favorite to win it all.