College Basketball's 2011-2012 Regular Season Promises Fraud for Fans
November 14, 2011
Mark Dadswell/Getty Images
Well, I see that another utterly meaningless regular season of college basketball has started, and my question is, "Why?" Why are they playing in early November, when football still has weeks to go, and many leaves are still on trees? In fact, why does college basketball even have a regular season when it means absolutely nothing, if we define "meaningful" as "determining whether or not a team will earn a bid to the NCAA tournament"?
Only the Ivy League gives its automatic NCAA tournament berth to its regular season champion. Every other conference awards its automatic bid to the winner of its conference tournament, and since every team gets into the tournament in almost every conference, the regular season just doesn't matter. A team could conceivably go 0-28, get hot for 3 or 4 days in March, and find itself in the NCAA tournament. Just envision this scenario:
On the eve of their first game, the One Year Stopovers at Kentucky head down to Typhoid Tammy's Troubling Tattoos for some fresh ink. Unfortunately, Tammy has run out of clean needles, and the One Years all come down with some nasty Hepatitis C. Coach has to scour the intramural leagues for some bodies to put on the floor, and while the students give it the old college try, they wind up at 0-28. 
Meanwhile, the strain of Hep C is virulent, and the scholarship lads need more than 3 months to regain their strength. But that's good timing, and they declare themselves ready for the SEC tournament. They're well rested and free of injuries as they sweep through the tournament, raising their record to 4-28 and earning them a spot in the NCAA tournament.      
That hasn't happened yet, but every year we see some team with a regular season record of 11-17 win three conference tournament games and deprive a team that went 12-2 in conference play of a tournament berth.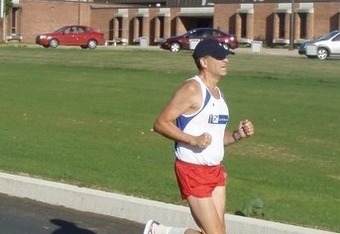 So that's why I won't be watching any regular season college basketball games. I prefer games that mean something. I think that a team that finishes sixth (or second) in the regular season should hand in its uniforms and do some extra studying.
If I ran the NCAA, only the regular season champions would get into March Madness. Imagine the drama if UNC and Duke would go into the final regular season game tied for the conference lead. The winner of the game would get an NCAA bid, and the loser would go back to the classroom. That would be a game worth watching, but I doubt that it will ever happen.
So I won't be watching any regular season college basketball games. Or any tournament games, either.
College basketball should be a great game, but when the games don't mean anything, I have no reason to care.