College Basketball Recruiting: Top 12 Senior PG's and Where They Are Headed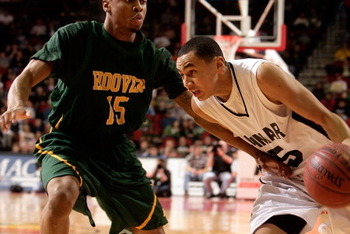 Iowa native Marcus Paige
When it comes to point guard's in the class of 2012, the general consensus is that this years class is a bit thin. However, that doesn't mean there isn't any star power. This group has a few kids who will make an immediate impact at their future school as soon as they arrive on campus.
Out of the top 12 point guard's in the senior class, 11 of them have already decided on where they will be playing college basketball next season. You can bet that the coaching staffs who are landing each of these big-time recruits can't wait until they are running the show for their respective programs.
That being said, here are the top 12 floor generals in the senior class of 2012.
1. Kyle Anderson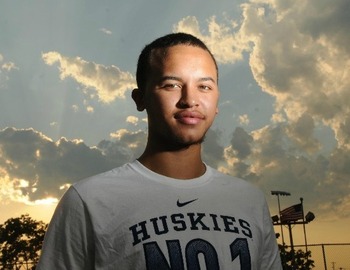 St. Anthony High School (NJ) star Kyle Anderson
College Choice: UCLA
Freshman Year Impact: The 6'8" point-forward has the potential to put the Bruins on his shoulders as a freshman. If he can get Shabazz Muhammad to join him, look out. We could be talking about UCLA as a Final Four contender in 2012-2013.
2. Rodney Purvis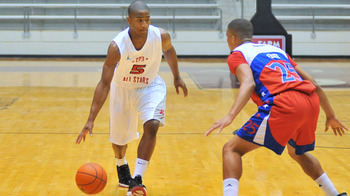 Raleigh native Rodney Purvis
College Choice: North Carolina State
Freshman Year Impact: The 6'4" physical specimen will be an instant impact player for head coach Mark Gottfried. He will slide between point guard/shooting guard, depending on the development of Tyler Lewis.
Either way, he could be a one-and-done ACC standout.
3. Yogi Ferrell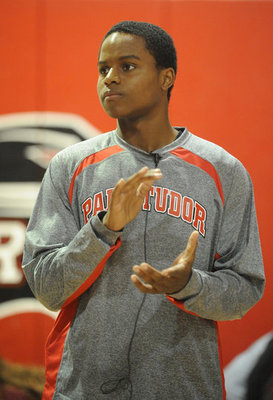 Indianapolis star Yogi Ferrell
College Choice: Indiana
Freshman Year Impact: The 5'11" Ferrell has been doubted for years because of his size, but he keeps on producing. He wants to be a part of the revolution at Indiana, and he will make a contribution as a freshman.
Ferrell may not start, but he will show the IU faithful that he is the point guard that can lead them back to glory.
4. Kris Dunn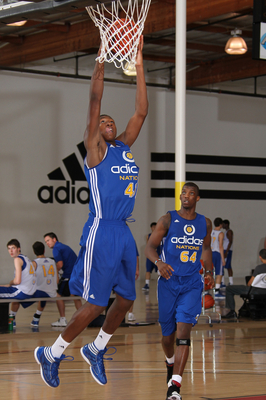 Connecticut native Kris Dunn
College Choice: Providence
Freshman Year Impact: New head coach Ed Cooley has two signature recruits coming in next year, five-star recruits Ricardo Ledo and Kris Dunn. The 6'4" point guard has all the qualities you look for in an NBA prospect. Expect a big freshman season, where he could potentially win the Big East Freshman of the Year award.
5. Marcus Paige
Linn-Mar High School's (IA) Marcus Paige
College Choice: North Carolina
Freshman Year Impact: The 6'0" southpaw has a game similar to current Tarheel Kendall Marshall, only a shorter version.
I don't expect Paige to have a big impact at Carolina as a freshman, especially if Marshall is still on campus. However, look for him to take the reins of the program as a sophomore.
6. Dominic Artis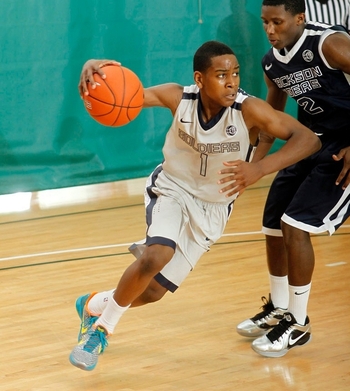 Findlay Prep (NV) point guard Dominic Artis
College Choice: Oregon
Freshman Year Impact: Following in the footsteps of former Oakland Soldiers teammate Jabari Brown, the Bay Area star will be taking his talents north to the University of Oregon.
Without a proven point guard currently on the roster, look for him to make his mark on the Ducks early next season.
7. Braxton Ogbueze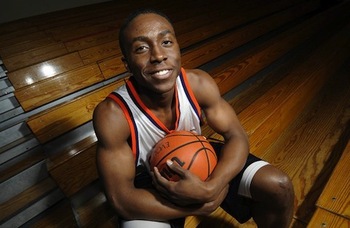 North Carolina native Braxton Ogbueze
College Choice: Florida
Freshman Year Impact: The 6'1" speedster will have to wait his turn in Gainesville, considering the amount of backcourt talent they currently have.
However, practicing against such talent will only make him more prepared for when he takes over the point guard position.
8. Tyler Lewis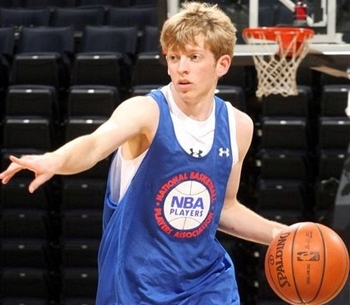 Oak Hill Academy (VA) lead guard Tyler Lewis
College Choice: North Carolina State
Freshman Year Impact: The Oak Hill Academy point guard will be coming to Raleigh with superstar backcourt mate Rodney Purvis. Depending on just how quickly he adjusts to the college game, either him or Purvis could start at point guard.
Regardless, Rodney Purvis will be starting in one of the two backcourt slots.
9. Ryan Aricidiacono
Suburban Philadelphia guard Ryan Arcidiacono
College Choice: Villanova
Freshman Year Impact: The 6'3" floor general has a deadly crossover to go with his lightning quick pull-up jumper. He is a hard worker who will work his way into 'Nova's guard oriented offense by his sophomore season.
10. J-Mychal Reese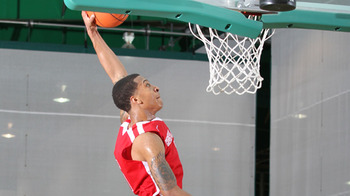 Bryan, Texas native J-Mychal Reese
College Choice: Texas A&M
Freshman Year Impact: Reese has been a national name since elementary school, and has lived up to the hype for the most part. The 6'1" lefty works tirelessly on his game, and he should play early and often at the Big 12 school.
11. Nino Jackson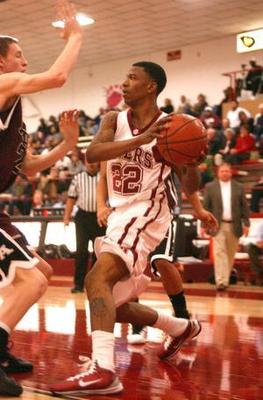 Ardmore, Oklahoma's Nino Jackson
College Choice: Undecided
Freshman Year Impact: The 6'2" 175 point athletic guard excels in the open floor and when penetrating to the basket. His recruitment has been quiet over the past six months, but many top schools are after him, such as Kansas and Oklahoma.
12. L.J. Rose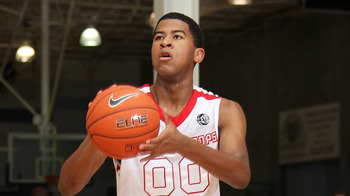 Texas native L.J. Rose
College Choice: Baylor
Freshman Year Impact: The 6'4" Rose has seen his stock dip significantly this past year due to injuries and some mediocre spring and summer performances. However, once he gets into Scott Drew's system, he will show he has been a top point guard all along.
Look for him to make headlines by early in his sophomore season.
Keep Reading