Pat Summitt: Where Does She Rank Among Greatest Coaches Ever?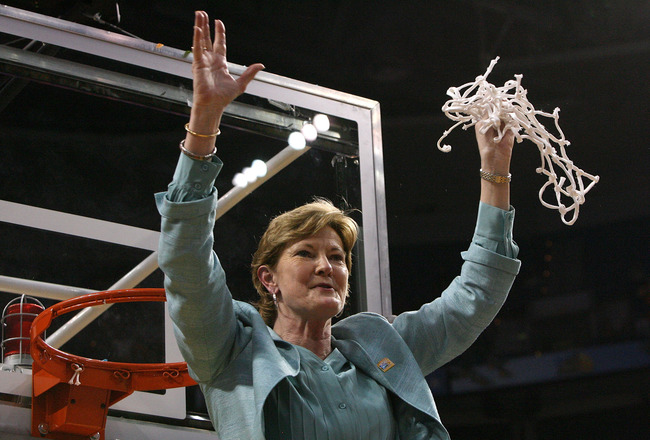 Doug Benc/Getty Images
Pat Summitt was hit with life-altering news recently. The legendary coach has early-onset dementia, but she plans to continue coaching the Lady Vols. The decision is hardly surprising considering the love, passion and dedication she has shown for 37 seasons.
The legendary coach plans on using mental exercises and medication to counter the effects that come with dementia. Eventually, the disease will lead to Alzheimer's, a disease Summitt's grandmother had.
There will be changes in memory and cognitive ability. None of that will wear on her resolve though. Summitt plans on coaching well into her 38th season, building on a resume that is far too long to fully appreciate.
The assistant coaches will do a great deal of the heavy lifting as the Summitt era at Tennessee continues. Instead of plays, she will be teaching her women about courage, and she will be doing it by example.
You see, Summitt is a head coach. That is her calling. You cannot expect her to cut off a piece of who she is. The reason she has excelled for so long is that coaching is a part of her very being.
Proof to that point, she is going to continue her public life as the face of Lady Vols basketball. When others would slink into the life of a hermit, Summit proclaims that nothing will change who she is.
She is a head coach to the very nature of her soul, and that is what she share with the next individuals. Summitt leads a long list of great coaches that have made the sports world special because they at one time touched it.
On a day filled with sadness, it is important to celebrate the things that make Summitt a marvel. She is not done writing her legacy, and that is precisely why we should celebrate it.
Here is a rundown of the best coaches in sports, a list that Summitt has inspired.
8. Joe Paterno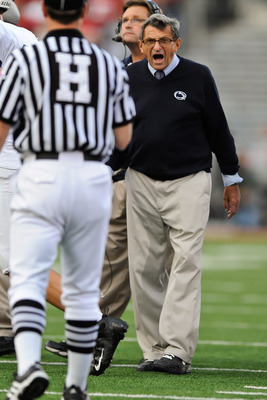 Jamie Sabau/Getty Images
It's hard to figure out who is the stronger person, Joe Paterno or one of his behemoth players. Paterno is the epitome of strong will.
He has coached his way to two national titles and three Big Ten championships. What is just as impressive is the 401 wins he has accumulated over his 45 years as head coach.
This past month, Paterno was injured again by a player running into him. He will take his fractured hip back to the field. No injury will keep this guy from barking orders to his young soldiers.
7. Mike Krzyzewski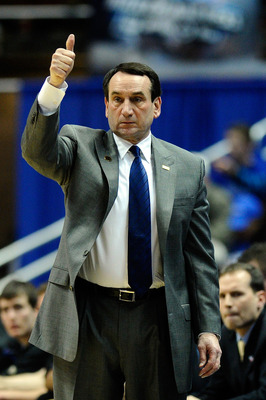 Kevork Djansezian/Getty Images
You know you are doing the job when your name become synonymous with the program you are coaching. Mike Krzyzewski and Duke Basketball are forever linked.
You cannot conjure an image of one without the other. Coach K took over the program in 1980 hasn't looked back since. The Blue Devils have a loyal coach that has ignored offers to take his tutelage to the NBA.
His four NCAA titles and 11 Final Four appearances have made Duke Basketball the premier program in the nation.
6. Pat Summitt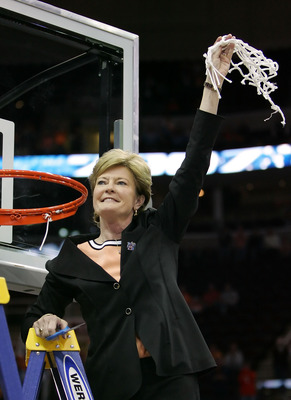 Jim McIsaac/Getty Images
She is not one of the greatest female coaches in history, she is one of the greatest coaches. Gender has nothing to do with Summitt's legacy.
Since she took over the Tennessee program in 1974, she has amassed over 1,000 victories, eight national titles and 16 SEC titles.
The Lady Vols have dominated the field for decades, and that has everything to do with Summitt. She is simply the most dedicated individual with a clipboard in sports. There is nothing she wouldn't do for her women, and they give her all they have every single game.
5. Scotty Bowman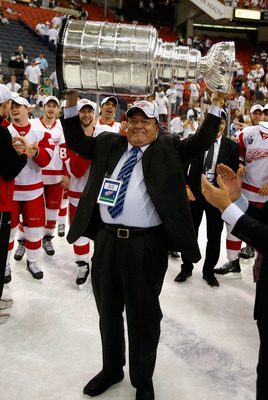 Dave Sandford/Getty Images
The greatest coaches exist over the span of decades. Their tutelage and expertise is a gift spread over many years.
Scotty Bowman's genius was not a flash of light extinguished in the blink of an eye. He managed to win through a myriad of changes to the game. Adaptation was his best asset as he coached his way to 1,244 wins in the regular season and 223 in the Stanley Cup Playoffs.
His journey for a record nine Stanley Cup victories started in 1973 with the Canadiens, and ended in 2002 with the Red Wings.
4. Red Auerbach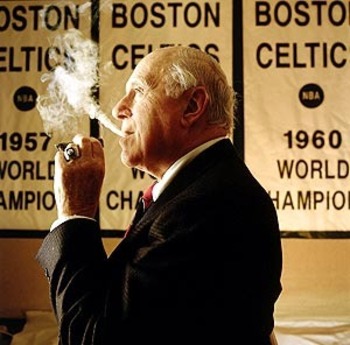 For years, Red Auerbach was the image of NBA success. Auerbach revolutionized the game by putting an emphasis on chemistry in the open court.
You can thank Auerbach for every exciting fast break you see relived on SportsCenter. He took tough defense to its pinnacle as the Celtics captured nine NBA titles under his helm.
The genius was as good at drawing up plays as he was in spotting talent. That gave him the perfect bookends for his career. From Bill Russell to Larry Bird, the Celtics would not be what they are without him.
3. Phil Jackson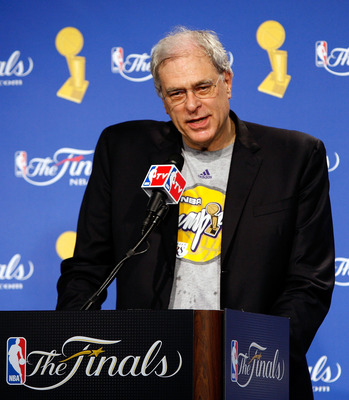 Chris Graythen/Getty Images
It is hard to see why Phil Jackson takes so much flack. Every great coach has superb talent. It is what they do with that talent that matters.
Jackson has done what no other head coach in the NBA has ever done, win eleven titles. His gift was the ability to corral volatile personalities for one common purpose.
It is one thing to have All-Stars flood the roster. It is another to have them commit to roles demanded of them by their head coach. Jackson brought psychology to the NBA, and proved it a vital aspect of winning.
2. Vince Lombardi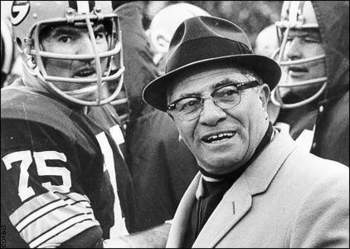 Vince Lombardi had an itch that demanded to be scratched. The Packers legendary coach had just one shot to prove he could get the job done as a professional football coach.
He was able to get every last ounce of will from his players, and they loved him for it. The New York Giants will forever kick themselves for losing the genius that forged five NFL titles as well as victories in Super Bowl I and II.
To form a winning team, you have to make the players believe they are indeed winners. That is where Lombardi started, building upon the egos he formed. Every single player was a better man for having been coached by Lombardi.
1. John Wooden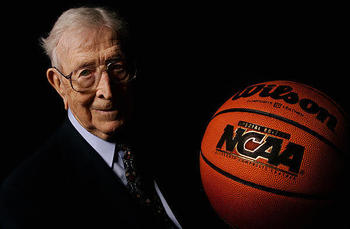 There was nobody better.
John Wooden excelled at all aspects of a head coach. He was a teacher, a leader, an example and father figure. Basketball was secondary to what he taught.
It just so happens that he had the basketball potion of things down pat too. He won ten NCAA titles in the span of 12 years. He also claimed coach of the year honors six times.
UCLA owes every last modicum of their prestige to his greatness.
Possibly the greatest story is how Wooden demanded his players cut their hair. He didn't care how good you were as a player, you did things his way. That is something the is long gone from the collegiate landscape.
Keep Reading

Tennessee Volunteers Basketball: Like this team?