College Basketball: 20 Reasons We Can't Wait for the 2011-12 Season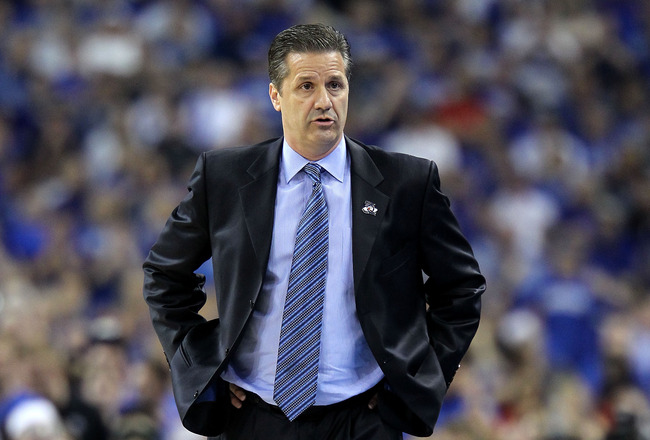 Andy Lyons/Getty Images
The college basketball season is only a few months away, and before we know it, Midnight Madness will be happening in gyms across the nation.
If this season is anything like last year, we are assured numerous surprises and storylines.
Here are 20 reasons why we cannot wait for the college basketball season.
James Evens serves as a National Featured Columnist for college football and basketball, as well as the FC for the Purdue Boilermakers. Follow him on Twitter or like him on Facebook.
Could This Be Jim Calhoun's Last Season?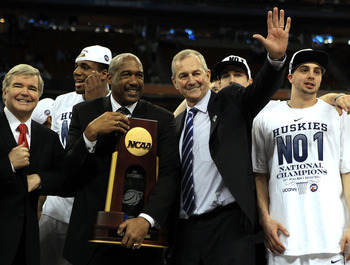 Streeter Lecka/Getty Images
After taking the UConn Huskees to a national championship just a season ago, there is a lot of speculation of what will come of the UConn Men's Basketball coach.
Calhoun is almost 70 years old, and will certainly be looking to retire soon.
With the looming pressure of an NCAA investigation into a recruiting scandal and health problems, will this be it for Calhoun?
How Will St. John's Perform?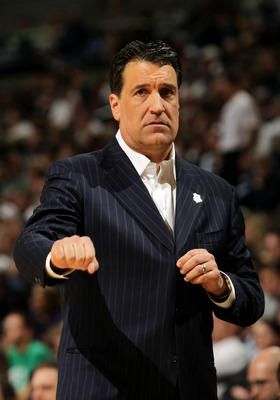 Doug Pensinger/Getty Images
Okay, so for the average college basketball fan, you probably have no idea what I am talking about, but let me explain.
Last season, St. John's lost everyone, but instead of a digression like a lot of programs would have, they have the best recruiting class in the country coming in to help Steve Lavin continue to grow a brilliant program.
According to the ESPN.com recruiting statistics, they have six incoming freshman that are among the top 100 players in the country.
To say that St. John's stocked up is an understatement, it's easy to see why Steve Lavin is trying to fist-bump us in this picture.
Will Bruce Land a Job?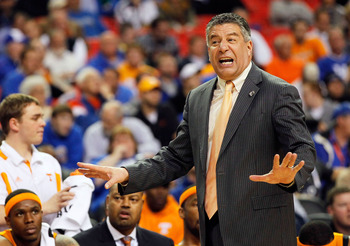 Kevin C. Cox/Getty Images
Bruce Pearl got into some serious trouble last year regarding the recruiting of Aron Craft and Kyrie Irving, neither of who he landed.
After the barbecue incident, Pearl lost his job at Tennessee, but who is to say that a school with a struggling program won't hire him.
Don't be surprised if Pearl lands a job this season.
Indiana Is Building Again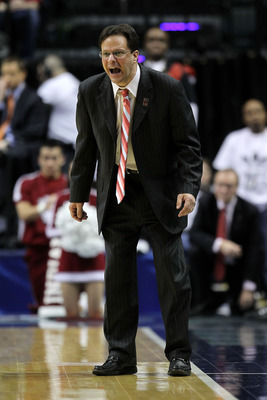 Andy Lyons/Getty Images
After a tough few years following Kelvin Sampson's infamously huge cell phone bill, Indiana is looking to rebound under Tom Crean.
Crean has compiled a few great recruits coming into the program, mainly in 2012, but one in particular for 2011 that has the Hoosier nation buzzing.
The addition of Cody Zeller seems to be making the Hoosier fanbase hyped up for the season.
It will be exciting to see how Indiana competes, in a weakened Big Ten this season.
Two Powerhouses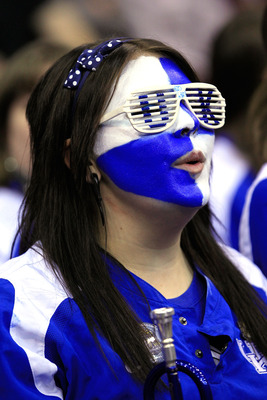 Chris Trotman/Getty Images
It has been a while since the nation has had two teams that have received so much hype in the preseason.
North Carolina and Kentucky are two teams that should run away with the show this season, but who knows?
Both are returning key contributors as well as bringing in some talent.
December 3rd, 2011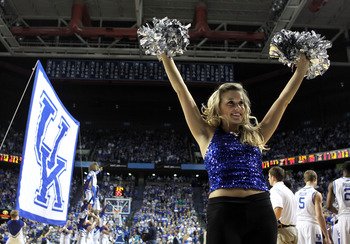 Andy Lyons/Getty Images
This is a date that everyone needs to mark on their calendars.
It is the day of the epic battle of the blue-bloods. It could very well be a matchup between No. 1 and No. 3 as Kentucky hosts North Carolina.
This should be one of the best games of the season, so be sure not to miss it.
Sophomores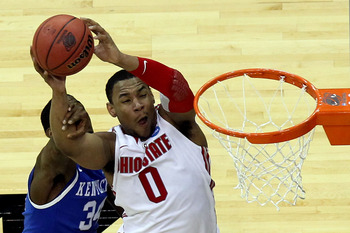 Nick Laham/Getty Images
This is one aspect of this season that I am truly looking forward to as a fan of college basketball.
One of the biggest problems with the sport right now is the one-and-done rule, and this season there were very few due to the NBA lockout.
The sophomores this season should really provide a lot of excitement to the game as they were some of the best players in the nation as freshmen.
A few names to look forward to seeing: Harrison Barnes, Jared Sullinger and Terrence Jones.
Finally Get To See Austin Rivers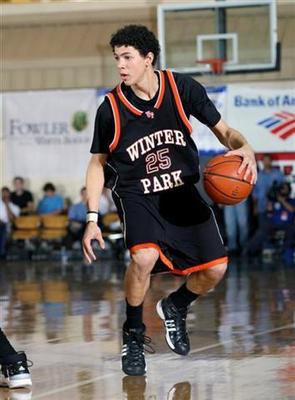 Over the last few years, there has been a tremendous amount of hype for Austin Rivers, who is going to be a freshman at Duke this season.
Rivers, who is the star of Boston Celtics coach Doc Rivers and brother of former Indiana standout Jermiah Rivers, is looking to make a huge impact for Duke this season.
Although he may be a one-and-done, he should learn a lot from Coach K, and provide a lot of help for the Dukies. Dicky V is smiling somewhere.
No Lockout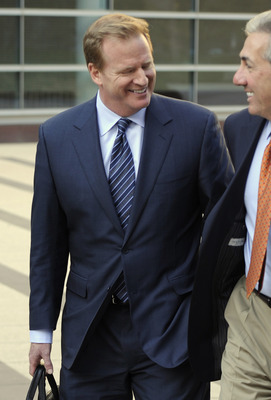 Hannah Foslien/Getty Images
Although the NFL and the NBA are in lockout, the college sports are still intact. It will be nice to see such a high level of talent on the court and the rawness of the college game.
Pac-12 Is Getting Stronger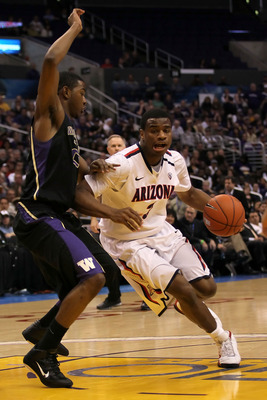 Stephen Dunn/Getty Images
The past few seasons, the Pac has been the weakest major conference in college basketball; there is no denying that.
It seems though that the Pac is finally growing stronger and starting to develop some talent that may allow them to compete on a larger scale, unlike the past few seasons.
Look for Arizona, Washington State, Washington and UCLA to be strong this season.
Big 12 Is Wide Open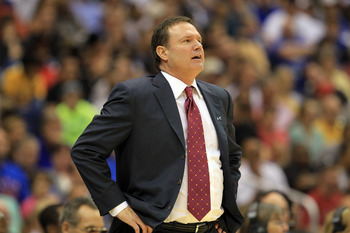 Ronald Martinez/Getty Images
Although the Big 12 has been close the past few seasons, this year it will even be closer.
Although as of right now Kansas has the edge, look for them to have some competition for the conference again this season.
Look for OSU to really put on a show.
Michigan Is Going To Be Great Again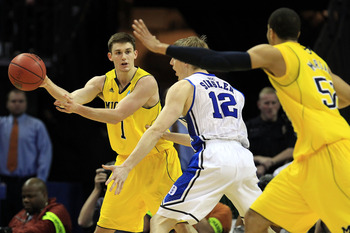 Streeter Lecka/Getty Images
Although they have had some down seasons, this Michigan team has been eyeing the title since they were freshmen.
Although they lost Darius Morris, they will still have the rest of their starting five intact which could mean trouble for the rest of the Big Ten.
Although Ohio State is the favorite, look for this Michigan team to really step up.
How Stevens and Butler Does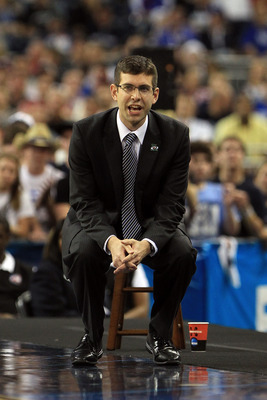 Streeter Lecka/Getty Images
This is very interesting to a lot of basketball fans out there. After two straight seasons of making it to the Final Four, it's hard to consider Butler an underdog anymore.
With the loss of Mack and Howard, it will be interesting to see how Butler will do next season, and what Stevens can do with what he has.
The Big East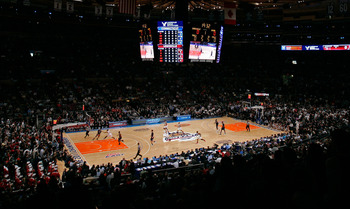 Mike Lawrie/Getty Images
Although the Big East is huge, it is guaranteed excitement. They have the most NBA-style basketball and usually put on a great performance.
It is always exciting to watch this conference and all of the swings with it; after all, this could be the last seasons we see of the Big East without divisions.
Can Ohio State Get the Job Done?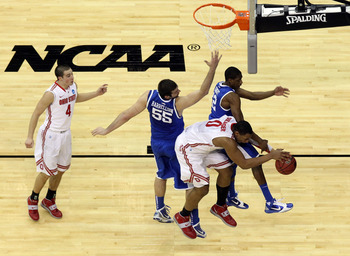 Nick Laham/Getty Images
Yet another pressing question.
Jared Sullinger has said that he wants to win OSU a championship before he goes to the NBA; well will this be the season?
They lose Diebler, Lighty and Lauderdale. The going could be tough, but they return enough talent to make a good run.
Tennessee Post-Pearl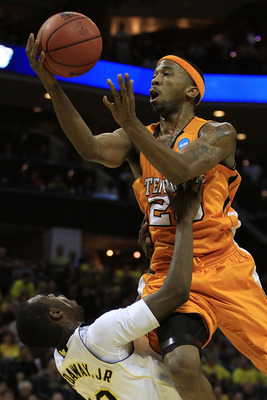 Streeter Lecka/Getty Images
With the ongoing investigation at Tennessee, it will be interesting to see how they perform following all of the adversity.
Who knows—Cuonzo Martin could be the man to bring them back to the top.
Another interesting angle to watch will be what kind of sanctions the school receives following the violations.
The Return of Robbie Hummel
Andy Lyons/Getty Images
Everyone should know who this guy is by now. He is a 6'8" versatile forward for Purdue University and will be a redshirt senior this season after missing his senior season with a torn ACL.
The return of Hummel is big news for the Boilermakers, who lost two All-Americans.
Will Duke Be Able To Perform Without Irving, Singler and Smith?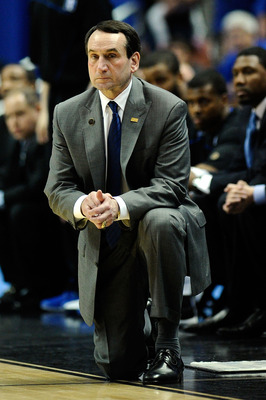 Kevork Djansezian/Getty Images
Duke loses three huge stars this season in Kyrie Irving, Kyle Singler and Nolan Smith.
It should be fun to watch Coach K learn from his team and see what is the best coaching style for them to do well this season.
It is always fun to watch a young Duke team, especially one with one of the most hyped incoming freshman ever.
Who Will Be the Strongest Conference?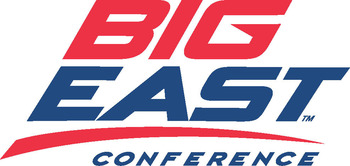 This is always a debate, but is usually answered by the Big East. It will be interesting to see if anyone can knock them off the pedestal that they have held for so long.
This season should be pretty even though conference-wise, so that's another great angle to watch this season.
Can Kentucky Go Undefeated?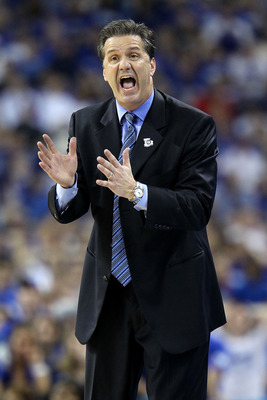 Andy Lyons/Getty Images
Only one team in college basketball has ever gone undefeated, but this season there is a lot of talk of the University of Kentucky accomplishing that very feat.
Although it is nearly impossible to go undefeated, they have the talent and it could be fun to watch if they have a shot at it.
Keep Reading