Kansas Basketball Recruiting: Analyzing the Impact of the 2011 Class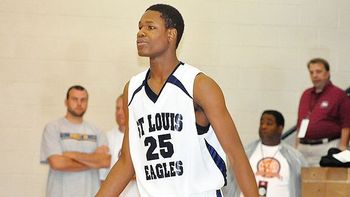 http://coast2coastrecruiting.net/wp-content/uploads/2011/03/recruit_ben_mclemore1_576.jpg
The Kansas Jayhawks may be in for a down year after losing a number of players to the NBA Draft and graduation including Marcus Morris, Markieff Morris, Tyrel Reed, Brady Morningstar and Josh Selby.
Still, a "down" year for this program in recent years has meant bouncing around the bottom of the top 25 and receiving a four or five seed in the NCAA Tournament.
With the departures of the core of the team, head coach Bill Self has had to find recruits that can fill the voids.
Let's take a look at how the five recruits in the 2011 class will impact the 2011-12 season.
Kevin Young, Forward, Loyola Marymount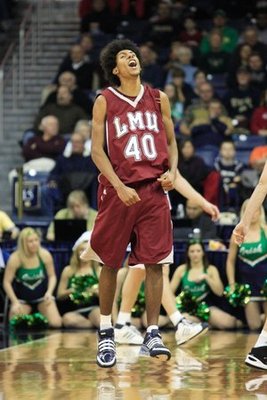 http://media.lawrence.com/img/photos/2011/06/20/cs_young_lmu_t300.JPG?8aff03de2423e912a2467e97388a07f5331c05b6
Kevin Young has followed an interesting path to become a member of the Kansas Jayhawks.
He spent two years playing at Loyola Marymount and did very well. As a freshman, he averaged 9.1 PPG and 7.2 RPG. In his sophomore campaign, he put up 10.7 PPG and 5.6 RPG.
Then, he went to junior college to figure out his academics. Now, he joins the Jayhawks as a junior, after graduating from junior college.
Young will make an impact right away. In fact, Bill Self proclaimed that "he will most definitely be an impact player for us next season" on kuathletics.com.
He will provide energy and rebounding help for this team at a number of positions.
With only three players returning that are his height or taller, Young may have to stretch into a power forward.
Self will be happy to get him on the floor at any position. Young will be a solid role player this season, doing all the dirty work and taking on a Mario Little-type role.
Mervyn Lindsay, SF, Canyon Springs H.S.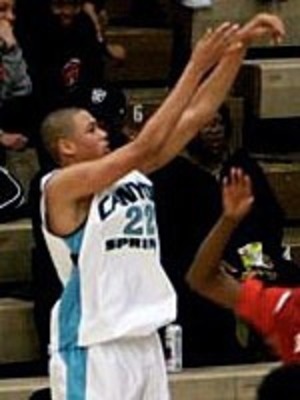 http://media.scout.com/Media/Image/94/944036.jpg
Mervyn Lindsay is one of the worst recruits that the Kansas Jayhawks men's basketball program has recruited in recent years on paper.
Still, that does not mean that he will not make an impact in his time in Lawrence.
He is known as a very good three-point shooter, and despite his lanky frame, he is an above average athlete.
ESPN has rated him as a one-star recruit, but Rivals.com has given him three stars.
Lindsay will not make a huge impact in 2011-12; he may even be redshirted.
However, if he comes in and proves his ability to shoot is superior to most on the team, he will find a role off the bench as a three point specialist as a freshman.
Braeden Anderson, PF, Wilbraham & Monson Academy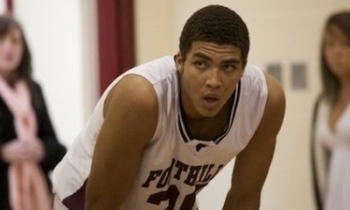 http://www.nationofblue.com/content/attachments/5507d1298425729-braeden-anderson.jpg
Braeden Anderson is a big athletic body, something the Kansas Jayhawks absolutely need for next season.
The departures of Marcus and Markieff Morris to the NBA certainly makes the current roster look depleted.
The Morris twins made up the starting frontcourt for the Jayhawks last season, and featured as the two leaders on the team.
Anderson must be ready to make an impact in 2011-12 whether he is ready for not.
He will not be expected to do what the Morris twins did for this program.
Still, he must log solid minutes next to Thomas Robinson and Jeff Withey, gaining experience and developing as a player.
He will most likely turn into a key contributor off the bench, much like what Robinson has done over the last two years.
Hopefully, he is up for the task, because head coach Bill Self is going to need find some source of size on the floor this season.
Jamari Taylor, PF, IMG Academy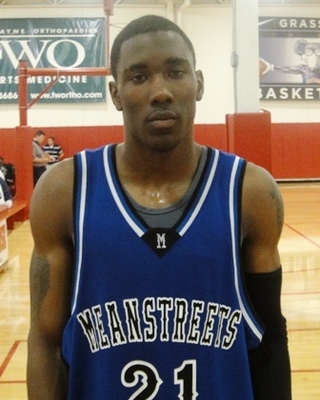 http://www.ny2lasports.com/ImageFilesPlayerProfiles/Jamari%20Taylor-X.JPG
Jamari Taylor, alongside the aforementioned Braeden Anderson, will have to provide productive minutes for the Kansas Jayhawks in the 2011-12 season.
Taylor is a physical talent that will be able to play both the small forward and power forward positions.
According to ESPN, his offensive game is mostly within 15 feet and he rebounds at a high rate. They also believe he will be a solid glue player at a high college level.
Kansas is the perfect place for Taylor to fill that role as a glue player.
Thomas Robinson will be the featured scorer in the post for the Jayhawks this season. He is a force on the inside, using strength and footwork to establish position and finish at the rim.
Taylor can be a nice complement to him. They will make for one of the most athletic frontcourts in the country when they are on the floor together.
Taylor will not average eye-popping statistics next season. Still, he will get his minutes spelling Robinson and playing a key role alongside him at times.
Naadir Tharpe, PG, Brewster Academy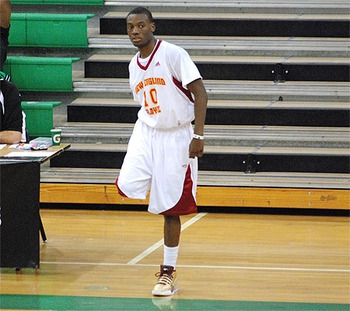 http://lh6.ggpht.com/_G2EATxwxUXc/SmlJJDj8UpI/AAAAAAAAAHI/45L_hObtifc/Day2LV09Tharp1.jpg
Naadir Tharpe will play a bigger role for the Kansas Jayhawks than most probably expect.
He comes into a unique situation. One of the best returning players on the team, Tyshawn Taylor, spent most of his time at the point guard position last season. Elijah Johnson, another returning guard expected to flourish this year, has been looked at as the future point guard for the Jayhawks in his first two years.
So, some might say that there will be no time for Tharpe to get on the floor behind these two.
This is not the case, because head coach Bill Self is great at getting the most out of his players and getting as much talent out on the floor as possible.
Tharpe is one of his top recruits and his future point guard, so he will make sure he gets experience as a freshman.
Taylor is a great scorer off the ball, and Johnson is big enough to play the two-guard as well. I feel that Self will start Taylor at point guard, with Johnson at shooting guard taking over the minutes of the departed Tyrel Reed and Brady Morningstar, while Tharpe acts as the backup to Taylor.
This way, Tharpe has a chance to grow for four years and Johnson can find a new niche off the ball.
Tharpe is too talented to stay off the court in 2011-12, so expect Self to make use of him off the bench as the backup point guard.
Ben McLemore, SG/SF, Christian Life Center Academy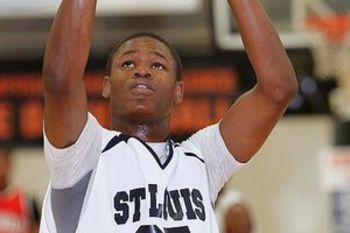 http://cdn2.sbnation.com/entry_photo_images/897883/recruit_ben_mclemore1_576_large.jpg
Ben McLemore is the most highly touted recruit in the 2011 class for Bill Self's Kansas Jayhawks.
McLemore's breed is seen less and less often in today's game.
He has a 6'5'' frame that, with about 20 pounds added, will look like the body of a prototypical NBA shooting guard.
McLemore is slowly turning into an elite swingman that will take over the college basketball scene.
He needs to bulk up a bit to fill out his frame and handle the physical game played at the Division I and Big 12 levels.
With the loss of both Tyrel Reed and Brady Morningstar, the Jayhawks lost two key guards that play mostly off the ball. Neither of them played major scoring roles other than hitting the open shot or the occasional fastbreak score. Still, they got their points by playing well within the offense.
McLemore needs to fill the void left by their departures and then some.
He will be one of the top three scorers on the team next season, establishing himself as one of the core offensive leaders for the Jayhawks in 2011-12.
Keep Reading

Kansas Jayhawks Basketball: Like this team?