Kentucky Basketball: 10 Improvements By The Wildcats Needed For the Tournament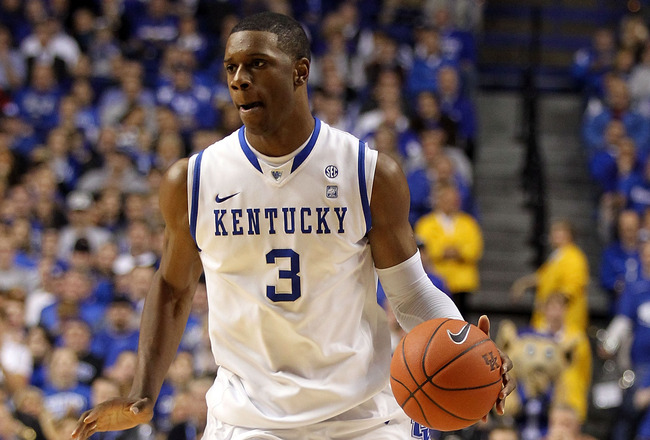 Terrence Jones
Andy Lyons/Getty Images
The University of Kentucky Wildcat basketball team has now lost two in a row. Both games were road games, but the Wildcat fans are getting restless.
Of course, if Chris Warren missed the game-winner against Ole Miss and Brandon Knight hit his potential game-winner against Florida, they would have won both of those games.

Anyway, a John Calipari-coached team hasn't lost two straight games since way back in the 2004-05 season, when Memphis lost four in a row.
There are no great teams this year. How far they go may depend entirely on their matchups and luck.
What do they need to get this turned around before they head into the tournament?
1. Intensity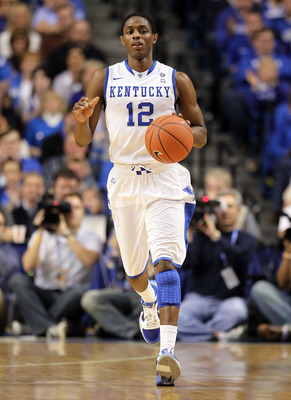 Brandon Knight
Andy Lyons/Getty Images
At times, the Wildcats appear to be disinterested. It is almost as if they think they can just turn things around instantly late in the game to pull out a win.
Coach Calipari is coaching hard but the intensity doesn't change.
This may be due to them thinking they are just so much better that they don't need to bring it at all times. That won't work in the tournament.
2. Crunch Time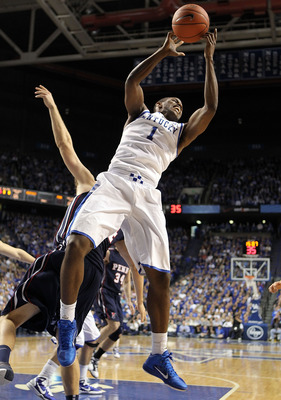 Darius Miller
Andy Lyons/Getty Images
The Wildcats seemingly don't know who they can rely on in crunch time. Nobody wants to take the shot.
Against Ole Miss, Darius Miller passed up an open look at the end. That turned out to be huge.
At the end of the Florida game, Brandon Knight did take the potential game-winner. He or possibly Doron Lamb should be the go-to guy in that situation going forward.
3. Road Game Focus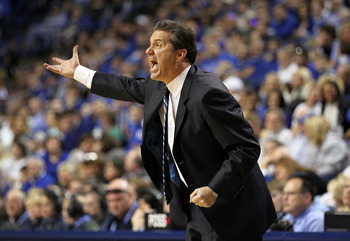 John Calipari
Andy Lyons/Getty Images
Obviously, there are no home games in the tournament. When the 'Cats aren't at home, they have trouble.
The Wildcats have loads of talent and potential. They are prone to stinking up the place sometimes, though.
This happens particularly on the road. When opposing teams get physical, the Wildcats have trouble, especially when the refs don't call a tight game.
4. Play to Win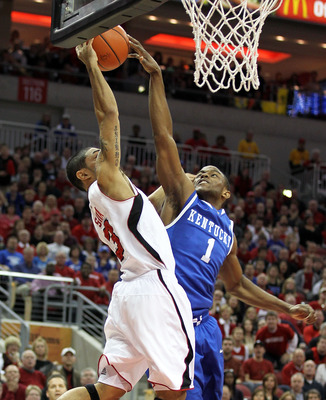 Darius Miller
Andy Lyons/Getty Images
Lets face it...sometimes the Wildcats play not to lose. Miller's lack of confidence at the end of the Mississippi hurt.
Veterans like Miller have to lead by example and show the will to win in tight games especially on the road.
For the this team to get deep in the tournament, they need to come together as a team, decide they're going to win tough games, and take tough shots when they are there.
5. Josh Harrellson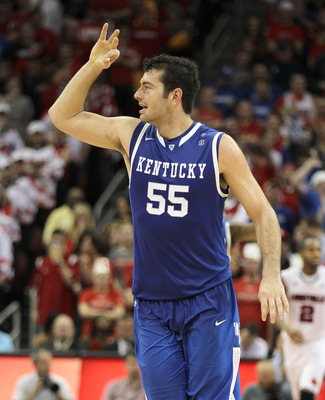 Josh Harrellson
Andy Lyons/Getty Images
Go back and look at the Louisville game. Why were they able to win that game so easily?
Josh Harrellson scored a career-high 23 points and grabbed 14 rebounds in that game. This guy can shoot the rock and needs to get back into a groove.
When Harrellson does that, life is much easier for Terrence Jones and the rest of the team
Harrellson needs to go back to taking medium-range shots, which he can make. He could average 10 points a game if he would take them more often.
6. Maturity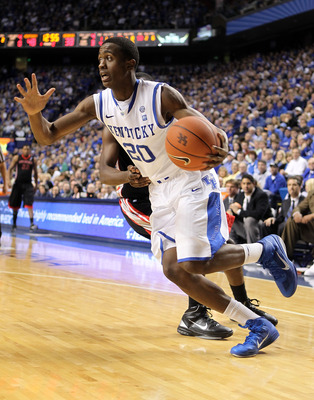 Doron Lamb
Andy Lyons/Getty Images
When your team is led by freshmen, maturity can be a problem. Freshmen can grow up quickly, just like anyone else and there is plenty of time to do it.
Coach Cal should realize that his upperclassmen like Darius Miller, Josh Harrelson, and DeAndre Liggins aren't going to lead the freshmen. Terrence Jones, Doron Lamb, and Brandon Knight will have to evolve and lead this team.
If this was a mature team led by several juniors and seniors, we would all know what to expect. A freshman-led team like this may really surprise or disappoint.
7. Lessons Learned
Kentucky forward DeAndre Liggins
Andy Lyons/Getty Images
This team has to learn that they can't fall behind on the road in the SEC and expect to win. The NCAA tournament won't be any different.
Hopefully, games like Ole Miss and Florida have shown them that the Wildcats have to play hard the entire game.
If they do anything other than that, they could be handed a loss early.



8. Vargas
Elroy Vargas
Andy Lyons/Getty Images
Elroy Vargas has been the goat for many fans. However, he had a decent 14 minutes against Florida.

His final stats didn't suggest that he will be dominant but any improvement out of him will help Josh Harrellson down low. This could be important in tournament games.

Vargas is 6'11" and has been playing out of necessity for the most part this season. Against Florida, those solid minutes were a welcome change.
What stood out was Vargas' defense. He was able to alter shots and pull in some tough rebounds.
Of course, Vargas may have been motivated by facing his former team and will go back to where he was.
9. Bench Players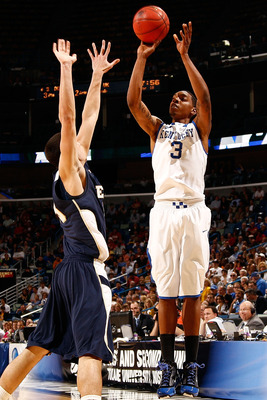 Jon Hood
Chris Graythen/Getty Images
One thing that bothers many Kentucky fans is the lack of depth on the team. They could really benefit from bringing in someone off the bench to provide some offense by slashing to the hoop or hitting some big threes.
Jon Hood or Stacey Poole could be that guy but haven't been given much of a chance. They could benefit from more playing time, but they rarely get on the floor. When they make one mistake, they are yanked from the game.
If Kentucky could develop some bench depth, they could press more or play more physical on defense in the tournament.
10. Heart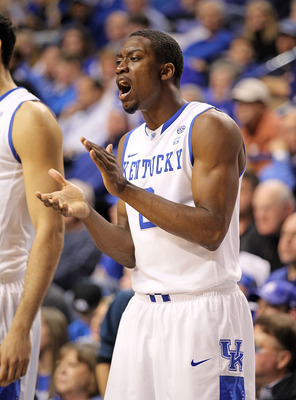 Stacey Poole
Andy Lyons/Getty Images
Tournament winners need heart. This young team needs to develop the killer instinct to close out teams.
The Kentucky faithful will show up at the big dance to cheer this team on. This may help them settle in and get comfortable in strange arenas.
The Wildcats can make a deep run in the tournament but will need to dig down, find some heart, and get after the other team.
Keep Reading

Kentucky Wildcats Basketball: Like this team?