Ohio State Basketball: Top 10 Buckeye Ballers of All Time (Or Should I Say 15?)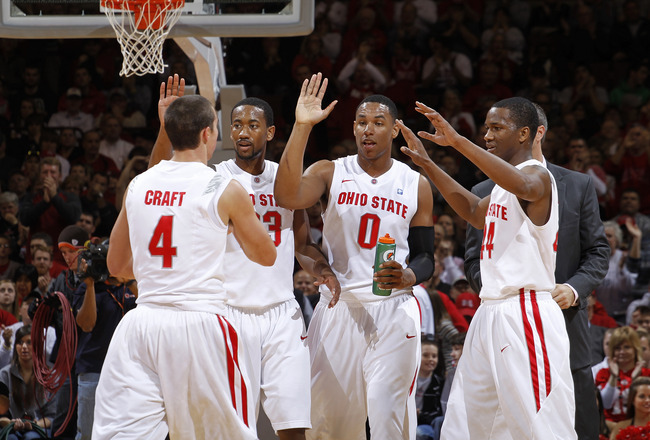 Joe Robbins/Getty Images
Columbus is buzzing about this year's Buckeye basketball team. They are now 22-0 after squeaking past a pesky Northwestern Wildcats team in Evanston.
The whole country is talking about a balanced attack that is getting better as the season progresses.
The Ohio State Buckeyes are more than just football. Thad Matta has established a basketball powerhouse on the banks of the Olentangy. One has to wonder how good this team may prove to be.
There has been a long line of basketball greats from the Ohio State University. Few people know that. Many have forgotten, but the Ohio State University is also a basketball school.
Our compiled list is to commemorate some of those great players and their achievements. Please keep in mind this is a writer's opinion and based on the player's overall basketball prowess and skill. What intangibles did he bring to the game? What is his basketball IQ? Would he enjoy success in today's game?
I have not included current players or players that have moved on to the league the last three or four seasons. It is a little too soon to see what impact these players will have on the game of basketball. But this allows them to set a goal: They can set their sights on becoming a Buckeye basketball immortal.
Are you ready?
Here's the list.
A Tie at No. 10: Herb Williams and Dennis Hopson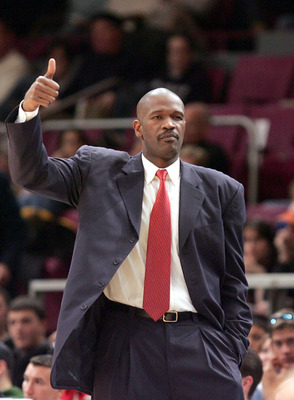 Jim McIsaac/Getty Images
Herb Williams, from Columbus Marion-Franklin, at 6'11" and 242 lbs. played in the post during the Eldon Miller years. He formed a beefy front line with Jim Smith and Clark Kellogg.
Herb went on to a steady 16-year career in the NBA. Herb was a good role player after winning All-American honors at Ohio State.
Herb is active in the NBA today, serving as an assistant coach with the New York Knicks under coach Mike D'Antoni.
A Tie at No. 10: Herb Williams and Dennis Hopson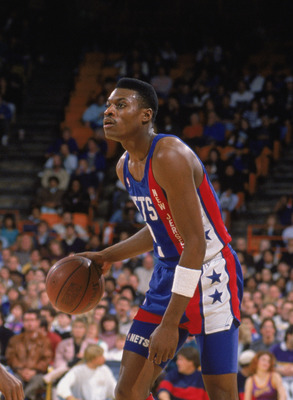 Ken Levine/Getty Images
Dennis Hopson came from Toledo Bowsher as a 6'5" slashing swingman. He played for the Buckeyes from 1983-1987 and garnered the Big Ten Player of the Year award after averaging over 29 ppg his senior season.
Dennis was the third player taken in the 1987 NBA draft. He played seven seasons with three teams: the New Jersey Nets, Chicago Bulls and Sacramento Kings. His best season was in 1989-90, when he averaged over 15 ppg.
Today, Dennis makes his home in Columbus and is involved in the business community.
A Tie at No. 9: Scoonie Penn and Mel Nowell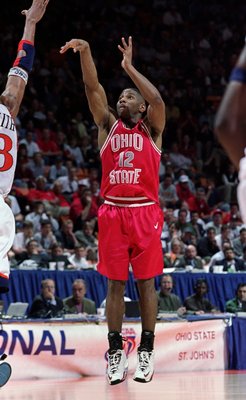 Todd Warshaw/Getty Images
James "Scoonie" Donell Penn came to the Buckeyes a celebrated player transferring from Boston College. He was a 5'11", 180-lb. magician with an uncanny court sense. He played his prep school ball at Salem High School in Salem, Massachusetts.
With Scoonie, no longer would the Buckeyes be the "doormat" of the Big Ten. He and Mike Redd formed a formidable twosome that would not be denied. They made it to the Final Four in 1999 and lost to eventual champion UConn.
Scoonie has played abroad and has enjoyed a great level of success. He and his family make their home in Europe but are active supporters of Buckeye basketball. He will always be one of our favorites.
A Tie at No. 9: Scoonie Penn and Mel Nowell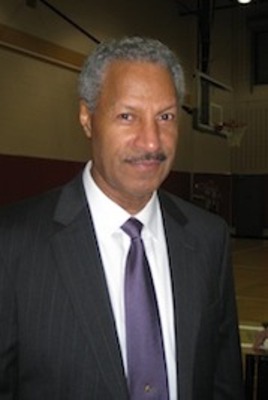 Mel Nowell's photo appears courtesy Jeff Rapp @ ColumbusBlack.com
Mel Nowell proved to be just what coach Fred Taylor and the Buckeyes needed for his 1960s basketball squad. Nowell was the quarterback and floor leader of a dynamic Ohio State basketball team.
Other schools in the Big Ten and around the country tried to pry Mel out of Columbus, but it wasn't going to happen. After a stellar prep career at Columbus East High School, Mel wanted to be a Buckeye. That made a young Coach Taylor and the "Buckeye Nation" very happy.
Mel proved to be a deft outside shooter and a great penetrator at the point guard position. He was a key contributor in their one national championship and three Final Four appearances.
Mel played briefly in the NBA for the Chicago Zephyrs and also in the American Basketball Association.
To this day, the distinguished Mr. Nowell makes his home in Columbus and is an avid supporter of the Buckeyes.
A Tie at No. 8: Kelvin Ransey and Tony Campbell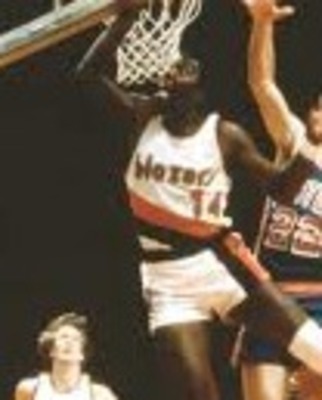 Kelvin Ransey came to the Ohio State campus as an athletic 6'1", 180-lb. point guard that could score and dish.
He matched up against some of the toughest point guards in Big Ten history: Isiah Thomas at Indiana, Wes Matthews at Wisconsin, Ronnie Lester at Iowa and Magic Johnson at Michigan State were prowling the hardwood.
Kelvin held his own against all competitors and was drafted in the first round by the Portland Trail Blazers. He averaged over 11 ppg in a six-year career.
Kelvin Ransey now handles pastoral duties in a small Mississippi community.
Tie at No. 8: Kelvin Ransey and Tony Campbell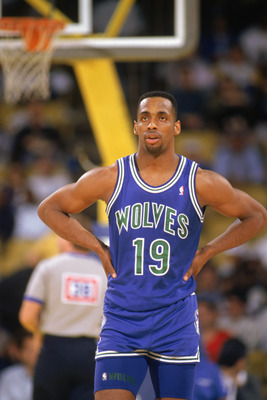 Ken Levine/Getty Images
Tony Campbell came to Ohio State with a "scorer's mentality"—he never saw a shot he didn't like!
Tony had God-given ability, and he wasn't shy about displaying it. At 6'7" with a muscular build, he was a handful to defend. He wore the scarlet and gray from 1980-1984.
He entered the NBA in 1984 as a first-round selection of the Detroit Pistons. He played 11 years in the league and averaged over 11 ppg.
Last we heard Tony was coaching high school ball in his hometown of Teaneck, New Jersey.
A Tie at No. 7: Jim Cleamons and Jay Burson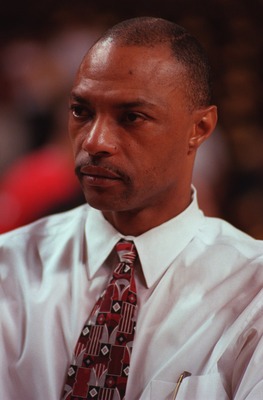 Jonathan Daniel/Getty Images
Jim "The Cougar" Cleamons played high school ball at Columbus Linden-McKinley under legendary coach Vince Chickerella. In his senior year they won the state championship.
He probably wasn't the best player on that team, but his hard work and determination led him to stardom with the Buckeyes.
He had an incredible freshman season, although freshmen didn't play varsity back then. He went on to a stellar career, playing forward as a sophomore under Fred Taylor and eventually ending up at the point to lead the Buckeyes deep into the NCAA Tournament.
He had a good NBA career, making the All-Defensive team twice. He was a lockdown defender.
Today, Jim looks pretty content sitting on the Laker bench alongside his old Knick teammate, coach Phil Jackson.
A Tie at No. 7: Jim Cleamons and Jay Burson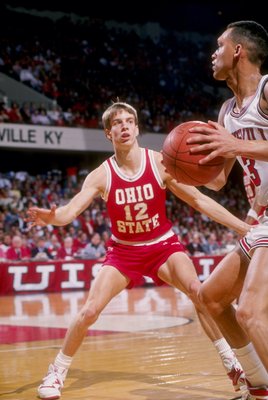 Getty Images/Getty Images
Jay Burson, out of New Concord John Glenn, proved to be one of the most prolific scorers in American high school basketball. Don't let his looks fool you. He was a "choirboy killer."
He once scored 38 points on Mookie Blaylock and the Oklahoma Sooners. I might add that Mookie was a great defensive player.
Had it not been for injury, you probably would have spoken of him in the same breath as John Stockton or Mark Price. He could flat-out play. I don't mind saying that was one tough white boy. I don't think he was ever intimidated or outplayed. Needless to say, he is one of my favorites.
A Tie at No. 6: Neil Johnston and Arnie Risen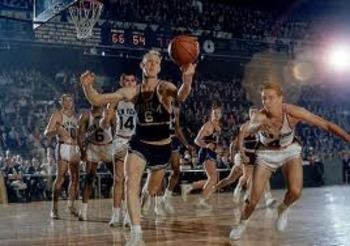 I probably have rated Neil a little lower than I should have. After all, he is one of only four Buckeye basketball Hall of Famers.
I have to take into recognition that Neil played during a different era. I certainly don't believe basketball was quite as competitive as it is today. I just cannot say that Neil could "lace them up today and play with today's athlete." However, I could be wrong.
Neil came to Columbus from Chillicothe, Ohio and was a two-sport performer at OSU. He was an imposing baseball pitcher as well. He played in the Phillies farm system.
At 6'8" and 210 lbs., he was an all-conference center in the Big Ten and went on to play outstanding basketball for the Philadelphia Warriors of the NBA. He was a six-time All-Star and was first team All-NBA four times. He helped Philadelphia to a championship in 1956.
He played his whole NBA career in Philadelphia and later coached Wilt Chamberlain in Philadelphia. He could easily be in the top five but time and circumstances influenced my decision to place him at No. 6.
A Tie at No. 6: Neil Johnston and Arnie Risen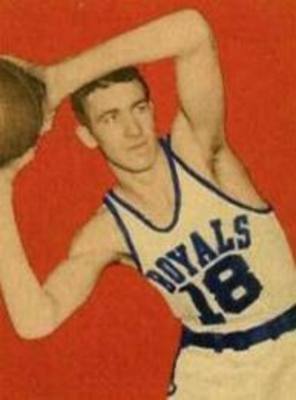 Arnold D. Risen was a 6'9" center born in Williamstown, Kentucky. He led the Buckeyes to two straight Final Four appearances.
He played 10 years in the NBA for the Rochester Royals and the Boston Celtics. He scored over 7,000 points in his career and was a four-time All-Star and two-time world champion.
Like Neil Johnston, he played during a different era. He was no doubt a great ball player during that era, but I don't know how that would translate today.
Therefore, I'm placing Arnie, another Buckeye Hall of Famer, at No. 6.
No. 5: Mike Redd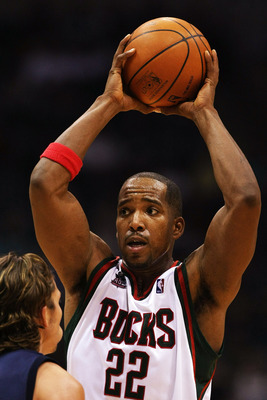 Jonathan Daniel/Getty Images
Mike Redd has probably been one of the biggest Buckeye surprises.
Mike was a good prep performer at Columbus West High School, but he played in the shadows of Columbus prep phenoms Esteban Weaver and Kenny Gregory. Few expected Michael Redd to have the kind of career he has had.
Mike is a fighter. After helping the Buckeyes to the Final Four in 1999, he was drafted in the second round of the NBA draft and played sparingly his first couple seasons. However, he was playing behind perennial All-Star Ray Allen. When Allen was traded to Seattle, Mike became "the man" in Milwaukee.
Mike Redd possesses one of the quickest releases in the game today and is a master at the mid-range game. He has been an All-Star as well as an Olympic gold medalist.
He is currently rehabbing from knee surgery and is at every Buckeye home game. He is a loyal supporter of the Buckeye program.
No. 4: Jim Jackson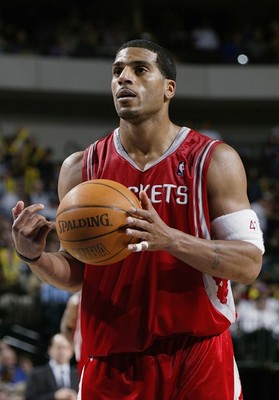 How would one summarize the career of Buckeye great Jim Jackson? Maligned, misunderstood, "blackballed"...I personally don't feel Jimmy was always treated fairly in the NBA.
James Arthur Jackson came to the OSU campus a celebrated McDonald's All-American from Toledo Macomber-Whitney High School. He started all four years at Macomber-Whitney and started all three years as a Buckeye.
He was an All-American all three years and was the UPI Player of the Year at the end of his junior campaign.
He was an early entry into the NBA. He was the fourth player taken in the 1992 NBA Draft. In a 14-year career he was on the active roster of 12 different NBA teams. That ties a league record. He lasted that long because everyone knew he could play. He was of benefit to every team he played for.
At 6'6" and 220 lbs. he was the consummate professional and a proven winner. I don't know who came up with the idea that he was selfish and a "cancer" in the locker room, but they were wrong. I don't believe that was ever true. Throughout his career he always exhibited great leadership ability and a desire to win.
Jimmy made sacrifices playing on teams in the league. He did what coaches asked of him. He played the 1, the 2 and the 3. He played where coaches wanted him to play. He had career averages of 14 ppg and five rebounds. He even went as far as altering his game after suffering a severe high ankle sprain with the Dallas Mavericks. He became a designated shooter after he lost some of his slashing athleticism.
Jimmy certainly left his mark on the league. Players and coaches knew Jim Jackson was a "baller." He certainly earned their respect.
Today, Jimmy is working as an analyst for the Big Ten network...and I might add, like he did with everything else, he is doing a masterful job. He is definitely one of my favorite Buckeyes.
No. 3: Clark Kellogg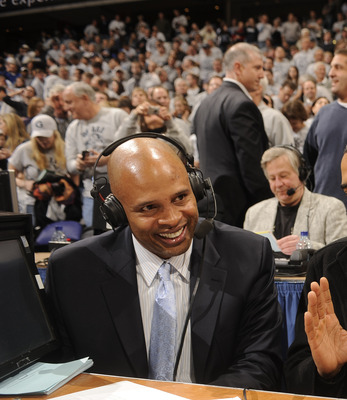 Mitchell Layton/Getty Images
Clark "Special K" Kellogg, from Cleveland St. Joseph High School, made an indelible mark on Buckeye basketball and OSU athletics.
He was a "beast" of an athlete. At 6'8" and 230 pounds, he possessed a formidable post game and could handle the "rock" like a guard. He had "crazy hops" and unbelievable rebounding skills.
He took St. Joseph's to the OHSAA Championship game and lost to perennial power Columbus East, but not before he broke Jerry Lucas' single-game tournament scoring record with 51 points.
He chose the Buckeyes over hundreds of schools that were seeking his services. He had a stellar Buckeye career culminating in All-Conference honors and Big Ten Player of the Year.
He was drafted by the Indiana Pacers and proved to be a real force his first three seasons. Chronic knee problems forced him from the game. e has career averages of 20 ppg and 10 rebounds.
Today, Clark is the VP of Player Relations for the Indiana Pacers and the lead basketball analyst for CBS Sports.
He has had the privilege of interviewing President Barack Obama and playing him in a game of "HORSE."
No. 2: Jerry Lucas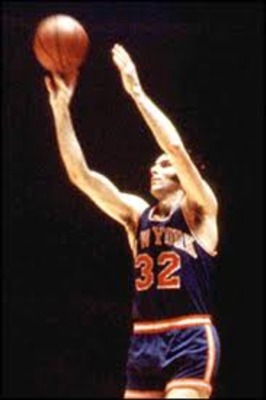 Jerry Lucas, from Middletown, Ohio, is probably one of the most unique players ever. He may be one of the most unique people ever.
He is one of the few players that have won at every level of competition. He won a state championship in high school; he won a national championship in college; he won an Olympic gold medal representing the United States; and he won an NBA championship with the New York Knicks.
Jerry came to Columbus eager to display his superior talent on the hardwood. At 6'8" and 230 lbs., he was quite an imposing figure in college basketball. He possessed great tools with incredible eye to hand coordination and an off-the-charts basketball IQ.
Jerry Lucas is probably one of the most intelligent men to ever play the game. There are so many stories about his mind and memory. His awards and medals are too many to expound upon. He had and enjoyed a career that was worthy of the Hall of Fame. Many would argue that he is the greatest Buckeye "baller" of all time.
No. 1: John Havlicek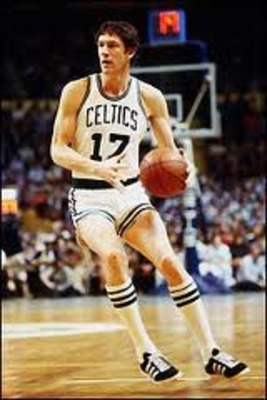 John Havlicek sits at No. 1 for a reason. It is because of his gritty determination. He made himself into the great "baller" he became.
I will never say he didn't have the tools to be great, but he pushed himself to possibly be the grittiest performer to ever wear a Buckeye uniform. He gave his all each and every time he took the floor. Growing up, I hated the Celtics, and he was the main reason why.
John Havlicek came to Columbus with Lucas, Nowell and Bobby Knight. Coming out of Bridgeport High in Bridgeport, Ohio, he didn't have the press credentials of Jerry Lucas, but all knew he was a great basketball player. He was a great athlete known for his amazing stamina. Legend has it that he would run every step of Ohio Stadium.
In 1962 he was drafted by not only the Boston Celtics but also the Cleveland Browns. He tried out with the Browns but decided to concentrate his efforts on basketball with the Celtics. Red Auerbach went on to call Havlicek the "guts of the Boston Celtics."
John Havlicek revolutionized the "sixth man" position in basketball. He will always be remembered for stealing the inbounds pass from the 76ers' Hal Greer and sealing the Eastern Conference championship for his Celtics.
He went on to win eight world championships with the Celtics and collected every conceivable award in the professional ranks. He was and "IS" a Buckeye to this day.
Keep Reading

Ohio State Basketball: Like this team?