Men's College Basketball: Big 12 Power Rankings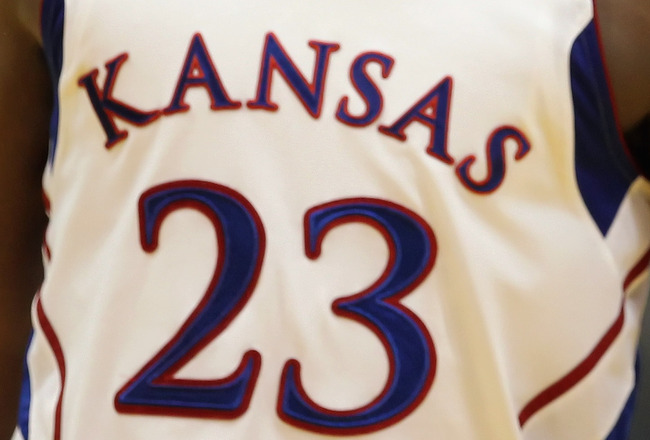 Jamie Squire/Getty Images
Ranking the Big 12 Conference as of Saturday, January 15th.
Oh how things have changed in the Big 12. Preseason favorites have struggled, and some of the usual Big 12 bottom feeders are making a NCAA Tournament run.
Texas appears to be back on track, while the wheels have come off in Manhattan. Baylor has not been as good as previously assumed, and the Jayhawks look to be on top as usual. Nebraska and Colorado have been shocking the Big 12, while Texas Tech and Oklahoma are abysmal.
12. Texas Tech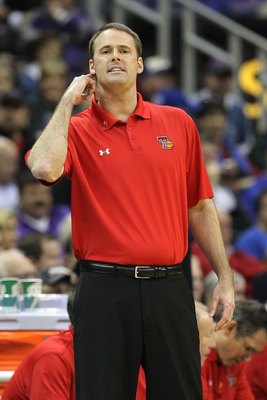 Jamie Squire/Getty Images
Pat Knight's Red Raiders have been struggling. Bad.
The Raiders are 8-10 overall and 0-3 in conference play. They have been beat by 30 plus points in their last two games.
11. Oklahoma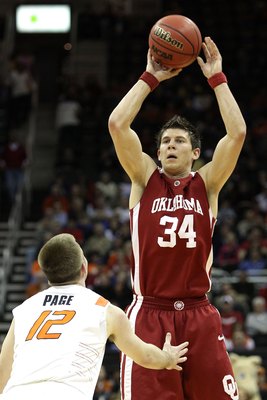 Jamie Squire/Getty Images
The Sooners are 8-9 and have lost their last three straight by double digits. Andrew Fitzgerald has been one of Jeff Capel's few positive notes, as he is averaging 13.5 points a game.
10. Kansas State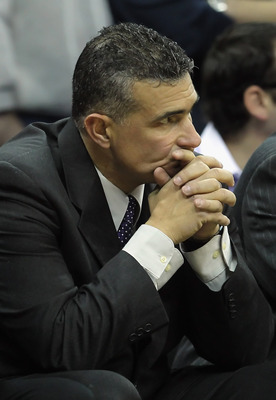 Jamie Squire/Getty Images
That's right, the Big 12 pre-season favorites have fallen far.
The Wildcats have a record of 13-5, and have been struggling ever since stars Jacob Pullen and Curtis Kelly were forced to sit for a couple of games. The loss at home to Colorado hurts. Bad.
9. Iowa State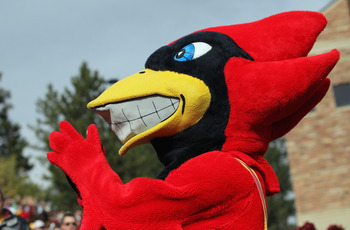 Doug Pensinger/Getty Images
The surprising Cyclones were picked to finish dead last in the Big 12.
13-4 Iowa State has been the victim of a couple of close losses recently in the Big 12. They dropped a close one at home to Kansas, and lost by one on the road against surprising Nebraska. Iowa State pounded Baylor at home earlier this evening.
The Cyclones have been far more competitive than anyone would have thought.
8. Nebraska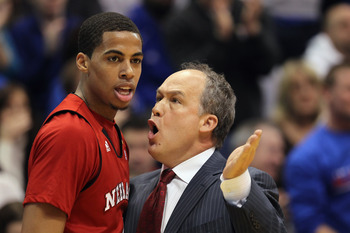 Jamie Squire/Getty Images
The Cornhuskers are never an easy win. Nebraska has played tough defense all year, while taking care of the ball.
Nebraska is 13-4 so far. They recently lost close games at Kansas and at Missouri.
7. Oklahoma State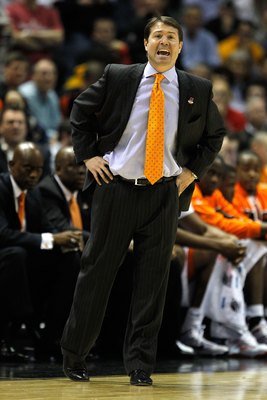 Jonathan Daniel/Getty Images
The 13-4 Cowboys have been up and down all season.
After beating K-State by double digits at home, Ok. St. got crushed by Texas A&M on the road. They also recently lost by four at Colorado.
6. Baylor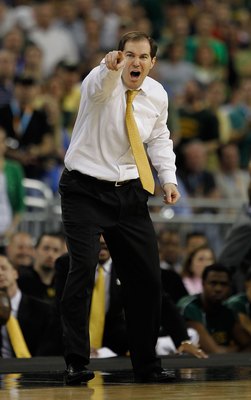 Jonathan Daniel/Getty Images
Baylor has been one of the more disappointing teams in the Big 12. As the season goes on, Baylor needs a true PG to step up if the Bears want to step forward.
Baylor is 12-3 so far this year, and have yet to face a tough Big 12 opponent. We will find out more about Baylor on Monday, as the bears take on Kansas at home.
5. Missouri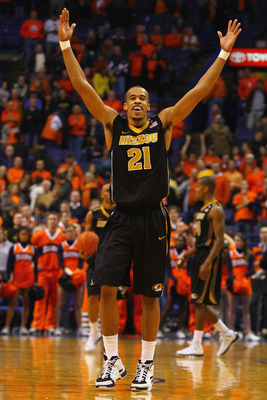 Dilip Vishwanat/Getty Images
The fast-paced Tigers are 15-3 so far this year.
Mizzou only dropped one non-conference game this year, but they have dropped two already in conference play. Missouri lost to surprising Colorado in Boulder, and recently dropped a close game in College Station.
4. Colorado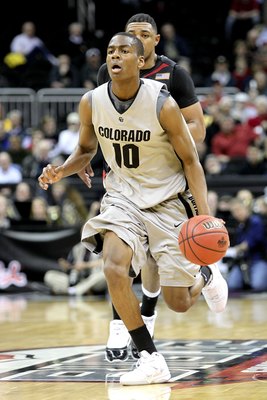 Jamie Squire/Getty Images
The Buffaloes are the biggest surprise of the Big 12 so far.
Colorado lost four non-conference games, but has been roaring so far in Big 12 play. The Buffs have beaten Missouri, Kansas State and Oklahoma State in their first three Big 12 games.
3. Texas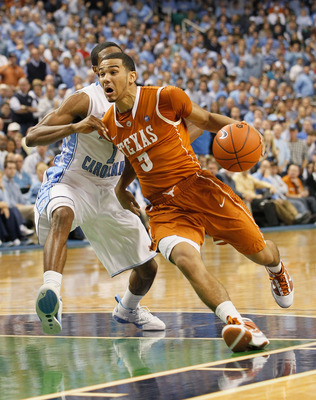 Kevin C. Cox/Getty Images
The Longhorns were down last year, but they are back now due in large part to Jordan Hamilton, Tristan Thompson and Cory Joseph.
Texas has had an easy road so far in Big 12 play, only facing Oklahoma and Texas Tech. One has to wonder if relying on so much youth will catch up with Texas down the stretch.
2. Texas A&M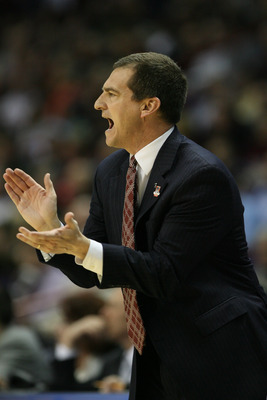 Otto Greule Jr/Getty Images
Mark Turgeon has done a masterful job with the Aggies midway through the season. A&M dropped only one non-conference game, and that was early in the season against Boston College.
The Aggies dismantled Ok. St. in College Station and recently put away Missouri in overtime. Texas A&M gets a chance to prove if they are for real with upcoming games at Texas and K-State.
Sophmore forward Khris Middleton can do everything. He leads the Aggies with 15 points a game.
1. Kansas
Jamie Squire/Getty Images
Nothing changes here, as the Jayhawks are the team to beat in the Big 12.
Kansas appears to be on track to take home its seventh consecutive Big 12 title. The Jayhawks are undefeated at this point in the year. Questions remain about how good the Jayhawks really are. Kansas has had to overcome multiple second half deficits, but always manages to come out victorious.
The Morris twins have been dominant, and Josh Selby can be an X-Factor. The Jayhawks depth has been strong with Thomas Robinson, Travis Releford and Elijah Johnson providing a spark off the bench.
Keep Reading