Notre Dame, Connecticut and 8 Other Overachieving Teams Bound for a Drop-Off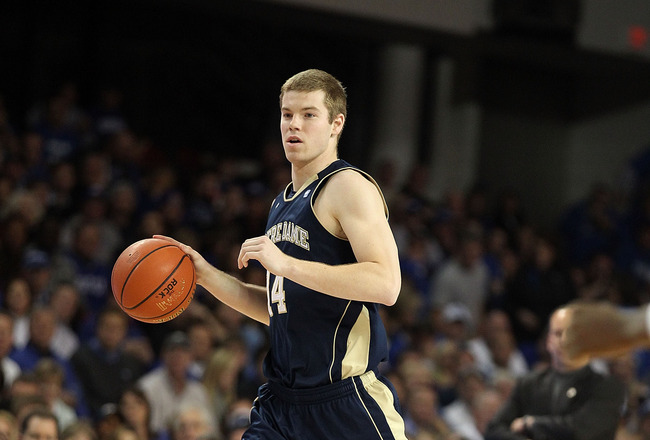 Andy Lyons/Getty Images
It's early in the college basketball season, and as conference play is beginning it is time for a reality check for many fan-bases around the country. Sure your team is playing great, when playing Wolford, and Alcorn State, but how will your team fair against the elites in the nation such as, Duke, Syracuse, Kansas, and Purdue.
Teams are bound to drop off as they enter conference season, so here are 10 teams that are bound to hit a drop off once the season starts.
Notre Dame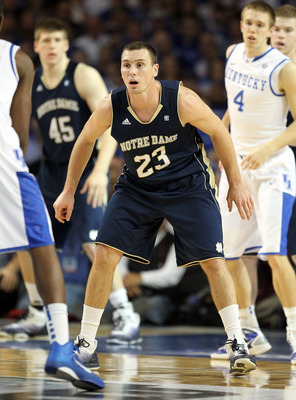 Andy Lyons/Getty Images
Notre Dame has only lost two games this season, and is playing exceptionally great. Many basketball fans across the nation are saying to themselves, "What? Notre Dame has basketball?"
Yes they do have basketball, and they will continue playing well this season.
In fact, they shouldn't even be in this article, but I was told to put them in because they have been achieving so well lately and many people doubt their ability to play.
Sure they don't have the talent level that some Big East teams have, but they have experience and they can play defense.
Well to all of you haters out there, Notre Dame is the second best team in the Big East behind Syracuse, and remember, this is coming from a writer who attends Purdue University, and rival of Notre Dame.
St. John's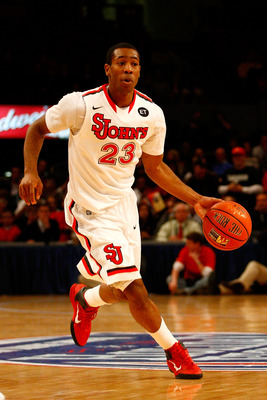 Chris Chambers/Getty Images
St. John's is a team that is very likely to drop off during Big East play. New York basketball is finally back in the Garden, in the NBA and in the NCAA.
Under new head coach Steve Laven the Red Storm is 10-3 including a 3-0 start in conference play which was highlighted by a victory against the Georgetown Hoyas in the Garden.
Sure Laven has his boys ready to play, but they will fall off big time when they start to play in the Big East, against teams like Syracuse and Notre Dame. They will make the tournament this season, but will have to get in as a bubble team. The win against Georgetown should help their cause.
Boston College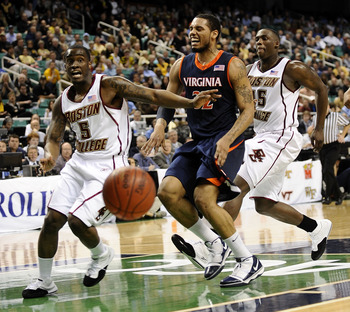 Scott Martin
Jeff Zelevansky/Getty Images
Boston College has started the season with an 11-4 record which included a recent loss to Harvard, and no it was no I'm not talking about academic competition.
Two of Boston College's key wins came against Indiana and California, two teams that are not tournament teams this season.
Boston College will fall off big when it comes time to compete against teams in their own league, even though the ACC is rather weak this season, except for Duke.
Minnesota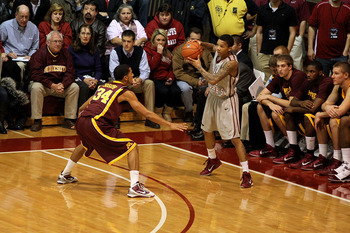 st. johns
Chris Chambers/Getty Images
The Minnesota Golden Gophers started the season with a bang by beating then ranked North Carolina causing a nation wide hype that has carried into conference play.
A few people predicted Minnesota to even win the Big Ten Title this season, that will not happen as they are overrated.
They are 12-3 and just lost one of their studs to transfer in Devoe Joseph who was scoring 11.3 points per game. The fact is, Minnesota will beat some good teams this season, especially in the Barn, but they will finish 6th or 7th in the Big Ten, but should get into the tournament easily.
Iowa State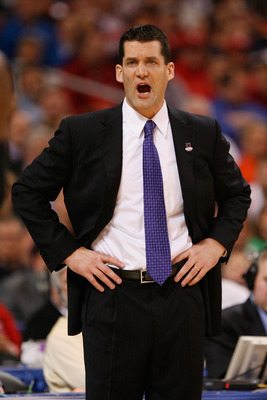 Dilip Vishwanat/Getty Images
Iowa State has started the season with a record of 12-2. This is great for a team that is mainly forgotten in the Big 12 conference.
Iowa State is led by their five starters but have yet to receive consistent points from the bench. This lack of depth will really hurt them during conference play.
They have yet to play anyone of significance and yet again, will be a bubble team to get into the tournament despite their great start.
Nebraska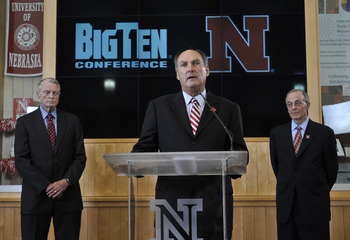 Eric Francis/Getty Images
Nebraska decided that they needed to start playing basketball now they will be moving to a real basketball conference next season and started off with a record of 12-2.
Unfortunitaly, it will take a miracle for them to keep this pace. They have yet to face a quality opponent and beaten them. Their best opponent faced so far, was Vanderbilt.
Nebraska will quickly fall off when they start facing some teams that know how to play basketball and play in an arena bigger than a match-box.
Colorado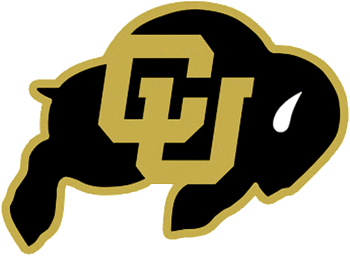 Continuing the theme of a Big 12 school that has played a horrendously weak schedule this season, we have Colorado. At least they have beaten a team from a major conference though, Indiana the Big Ten's version of a mid-major these days.
Colorado has started off 12-4 and is looking to reach the tournament, unless they are shooting for the NIT, it is not going to happen. Colorado has played basically no one, and doesn't have the level to compete with the top tier teams of the conference.
Unfortunately, it will be a long conference season for the Buffaloes.
Cincinnati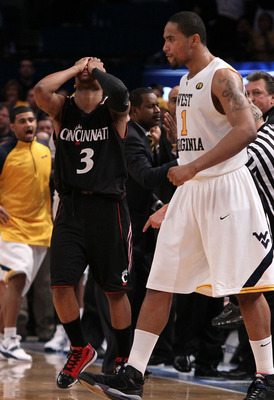 Jim McIsaac/Getty Images
Come on Cincinnati, you are in the Big East, if you thought you had a great team, you would be playing a few conference opponents that would challenge you.
Cincinnati has played no one and has a record of 14-0. Is it just me, or should they have been playing some quality teams?
They played one team that was in one of the major conferences and that was Oklahoma, who is sitting at the bottom of an overrated Big 12 conference this season.
Cincinnati is a decent team and should make the tournament, but will get beat up when it comes time for the Big East.
Ole Miss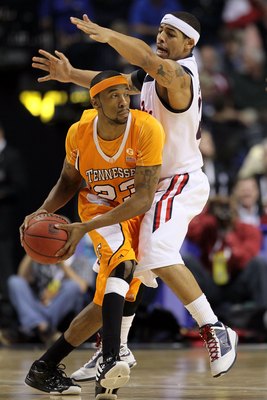 Andy Lyons/Getty Images
Ole Miss just isn't as good as their record says. They play in a great conference and are sitting at 12-3 on the season.
The weak schedule they played in non-conference is really going to hurt them when they get into conference play this season.
Although they have balanced scoring, they will just not be able to compete with Kentucky, Florida, Tennessee and Vanderbilt this season.
Connecticut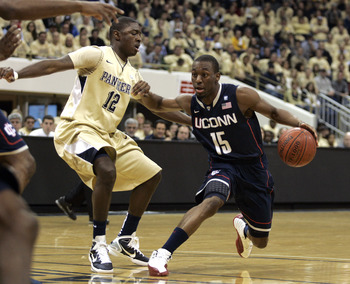 Justin K. Aller/Getty Images
Let's face it, UConn is not as good as everyone is hyping them up as this season, and it all revolves around one player. Kemba Walker who is averaging 26 points per game is a beast and one of the best players in college basketball.
UConn lives and dies by Walker, and will find it difficult to win without the depth of other teams in the conference.
I will get a lot of flack for putting this slide up, but I honestly do not care. UConn is overrated and that's what it comes down to, they will not win the Big East.
Keep Reading