College Bowls: 5 Games You'd Like To See on the Basketball Court Instead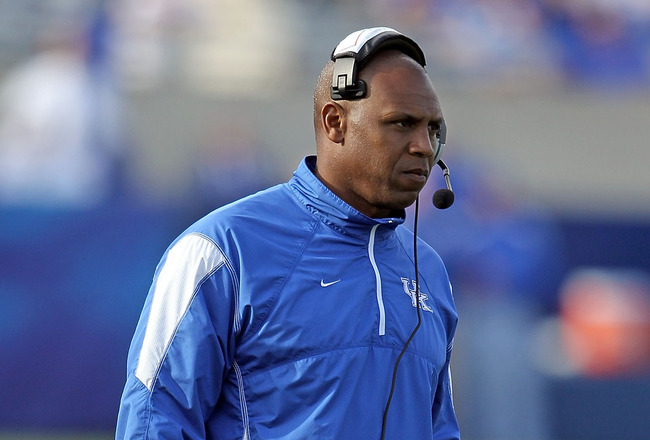 Andy Lyons/Getty Images
With 35 bowl games and 70 teams playing in them (out of 120, so you do the math) you are bound to get some match ups that, well, just aren't too appealing. It got me to thinking. Maybe we can hold some of these match ups on the basketball court instead. Some of these yawners would make for a really good hoops game. Here are some of them.
Kentucky and Pittsburgh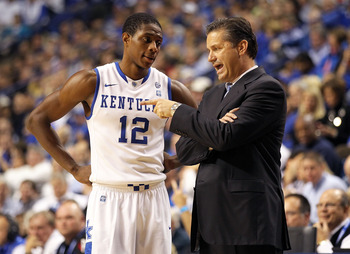 Andy Lyons/Getty Images
Do we really need a football game between Pitt and Kentucky a week after New Year's? Play this one next Saturday right after Army Navy and instead have a basketball game between Cal's Cats and Jamie Dixon's Panthers.Now that would be a great game!
Kansas State and Syracuse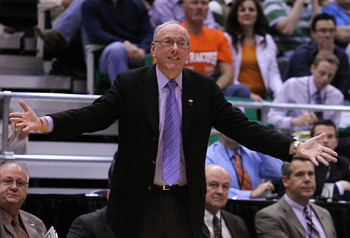 Christian Petersen/Getty Images
I know the fans of the Orange are probably pumped about playing in a bowl game at Yankee Stadium, or any other stadium after a down decade or so. And K-State hasn't been bowling lately either. Bit picture this one on the hardwood. We might get to see this one in late March or early April.
North Carolina and Tennessee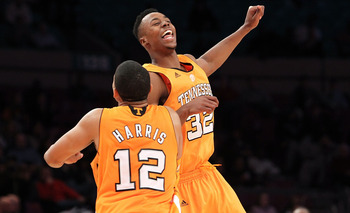 Nick Laham/Getty Images
This one may actually be a pretty good football game too. Tyler Bray has really sparked the fan interest in Knoxville since taking over at QB. But in hoops you have a can't miss between the Heels and Vols in a border war. Why don't these two play in hoops?
Illinois and Baylor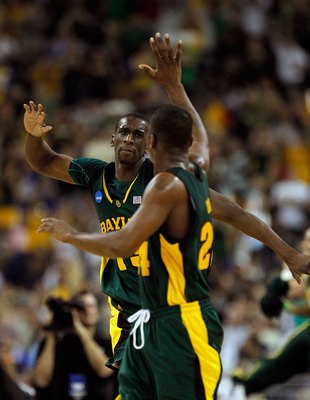 Jonathan Daniel/Getty Images
Ron Zook is always entertaining. What will he do to screw up next? But what a game this would make in hoops. Lacedarius Dunn and the Bears going up against a very tough Big Ten Illinois team. I would watch it.
Oklahoma State and Arizona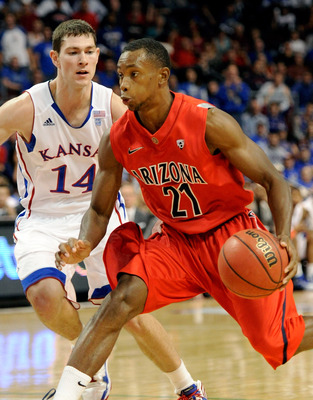 Ethan Miller/Getty Images
This game would be between two traditional powers trying to get back to the top of the game. Both teams are currently 8-1 but have no really good wins to speak of. Arizona did hang with Kansas though. The football game will probably be a blowout since Arizona has lost four straight games.
Almost Made The List: UCF and Georgia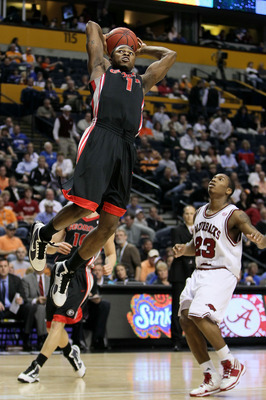 Andy Lyons/Getty Images
Georgia is an up and coming team and so is UCF. The Dawgs have beaten some pretty good teams so far. So have the Knights. The only reason it didn't make the top five is because the football game is one i am really looking forward to. But watching Marcus Jordan and Travis Leslie on the same court would be a treat.
Keep Reading