College Basketball 2010-11: 10 Conclusions We've Drawn From the Early Action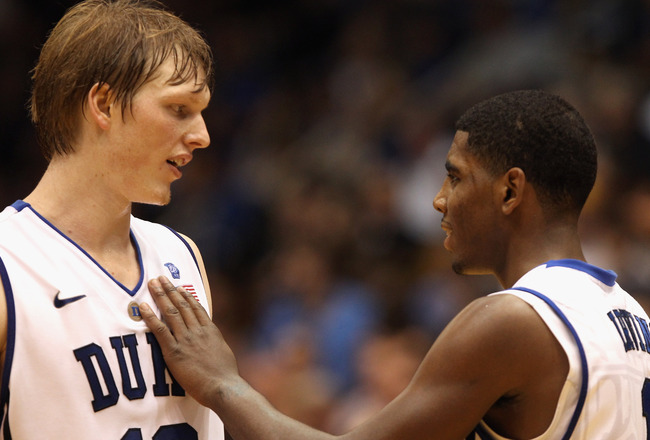 Streeter Lecka/Getty Images
College football is winding down—or up—now that bowl season is here, but basketball season is already in full swing.
Experts, fans and media have made their predictions about how the season will shake out, who is going to win it all and what players everyone should watch.
So how is the season looking so far?
Here are 10 conclusions that could easily be made nearly a month-and-a-half into the season.
Florida Could Have Some Problems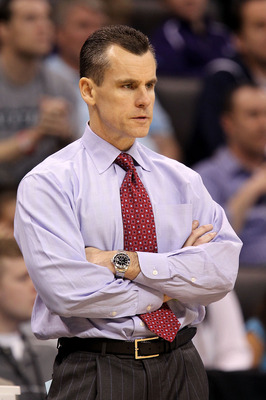 Ronald Martinez/Getty Images
OK, so being 6-2 and ranked in the Top 25 isn't all that bad, but following the Gator's loss to Central Florida last week, coach Billy Donovan was hot.
He was so hot that he basically threw a few of his players under the bus, Roy Williams style. And if Donovan can learn anything from Roy Williams, he can learn that such an approach doesn't work.
Chemistry is key for a team and if your players don't trust their coach, it causes even more problems. This is definitely something worth watching as the year develops.
Guess What? Kansas Is Still Good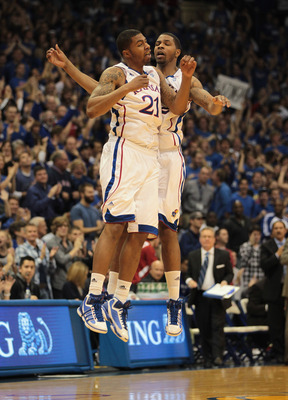 Jamie Squire/Getty Images
Not much was made of Kansas heading into this year but, yet again, the Jayhawks are near the top of the polls and they are off to another good start.
They were ranked No. 7 in the preseason, yet there was very little mentioned of the Jayhawks. Sure they lost some talent, but the Morris brothers are back and it's pretty much the same Rock-Chalk-Jayhawk in Lawrence.
Gonzaga Trending Downward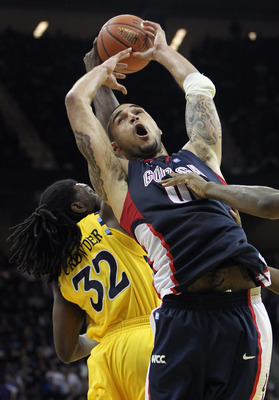 Jamie Squire/Getty Images
This isn't the Gonzaga team we are use to seeing. At 6-4, the preseason No. 12 team is looking less and less like a Top 25 team these days.
The Zags have suffered loses to the likes of San Diego State and they were beaten handily by Illinois and Kansas State.
While there isn't any harm in losing to ranked opponents, Zags fans must be scratching their collective heads wondering if this is a short-term or long-term trend.
UNC, Harrison Barnes Not That Bad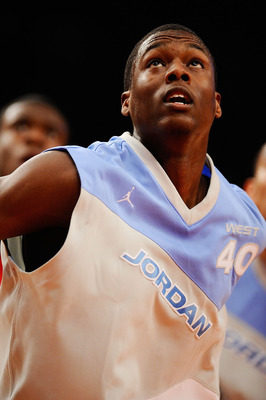 Jeff Zelevansky/Getty Images
So North Carolina and its superstar freshman Harrison Barnes haven't lived up to the preseason Top 10 hype.
At 5-3 and coming off a big win against highly-ranked Kentucky, the Tar Heels and Barnes certainly have room to grow and improve.
Barnes, fairly or unfairly, was given the task as savior, which is a heavy burden for even the most mature and talented of young players. Still, with time and patience UNC should be back in the Big Dance, although competing for another title doesn't seem likely this year.
UConn, Wow!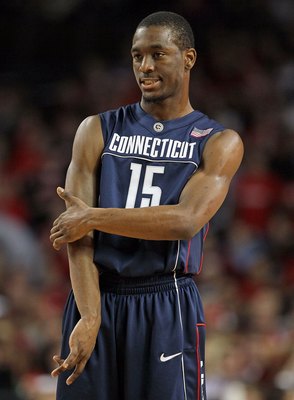 Andy Lyons/Getty Images
Very few players have been as good as UConn's Kemba Walker and for that reason the Huskies have leap-frogged into the Top 10.
After a stellar Maui Invitational that saw Walker lead UConn past No. 2 Michigan State and No. 10 Kentucky, the unranked Huskies jumped to No. 7.
Walker has improved his jump shot which makes him a powerful weapon. While no one expected it, there is no denying that UConn is for real right now.
Kentucky Is Good, But Not That Good
Andy Lyons/Getty Images
There is no denying Kentucky's John Calipari can recruit some pretty good players and field some highly athletic and impressive teams.
This year is no different, but one has to wonder how good a team can really be with mostly freshmen year in and year out.
And while he certainly knows his talent, his coaching acumen perhaps isn't quite as impressive at this point for him to lead freshmen year in and year out anywhere as close to a title as they were last season.
Where In The World Has The Pac 10 Gone?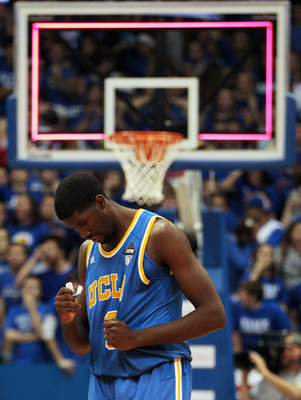 Jamie Squire/Getty Images
It wasn't all that long ago when UCLA was a regular in the Final Four seemingly every year. But as the Bruins have fallen on hard times, no other team from the Pac 10 has stepped up.
Stanford is rebuilding, Arizona is rebuilding, Oregon is rebuilding, and Arizona State has Herb Sendek.
The Pac 10 is just mediocre right now. That isn't to say they won't get better, but for now it is hard to see a contender coming out of that league.
Michigan State Can Lose And Still Be Considered a Final Four Team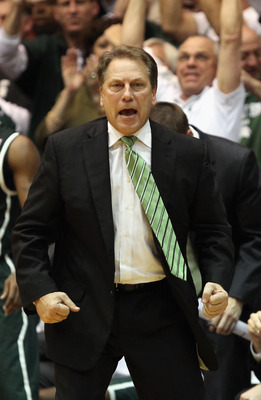 Streeter Lecka/Getty Images
It seems like every year Michigan State loses some games early but then makes a great run to make the Final Four.
This years team looks poised to do just that. They have lost a few tight games against UConn and at Duke. No harm in early season loses and they are certainly led by the kind of coach who will help his team learn from those mistakes.
So even if the Spartans lose at Syracuse Tuesday and fall to 6-3, they are still better than most of the teams in the country and certainly will be in the mix with Ohio State and Purdue for the Big 10 title and perhaps a National Title.
Ohio State Is a Basketball School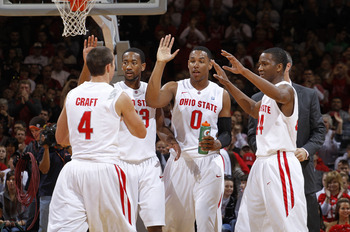 Joe Robbins/Getty Images
While clearly football is king in Columbus there is no doubt that Ohio State under Thad Matta has become one of the cornerstones of college basketball.
He has recruited year after year and been forced to rebuild nearly as often. Yet the Buckeyes always find themselves in the mix.
Well here they are again and with a stud like Jared Sullinger who knows how far they will go this year.
Duke and Kyrie Irving Are Really Good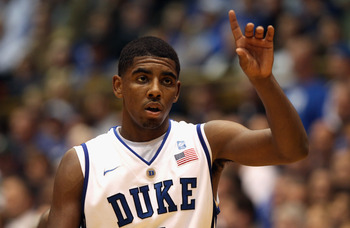 Streeter Lecka/Getty Images
It is hard to envision a freshman having a better season right now than Duke's Kyrie Irving.
OK, so Jared Sullinger is no slouch either, but Irving has been fun to watch. He not only is the best point guard right now in the country he is arguably Duke's best player.
The Blue Devils are impressive, but can be and probably will be beat at some point this season. However, when Irving is clicking that feat will not be easy for anyone.
Keep Reading