College Basketball Rankings: 5 Underrated Teams To Keep an Eye On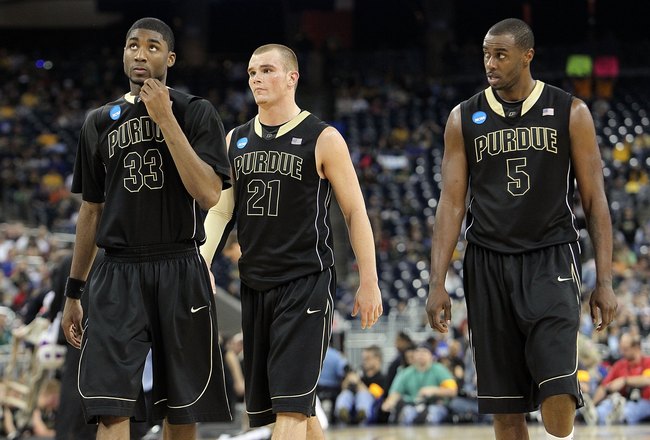 Ronald Martinez/Getty Images
Preseason rankings are a bit like predicting the weather—someone might be able to make an educated guess, but it's still a guess.
Some preseason rankings pan out. All four of the 2009-10 Final Four teams were in the ESPN/USA Today preseason top 10.
Some highly ranked teams in the preseason flounder. North Carolina was a top 10 team before the start of last season. Connecticut and Michigan weren't far behind.
And then there are the teams that are overlooked as contenders.
Every season, there are several teams that aren't included in Final Four discussions at the start of the season even though they have all the pieces to make a serious run at a title. They may be ranked, but they aren't considered to be legitimate contenders. Butler and Duke certainly fell into that category last year. Heck, Butler was a No. 5 seed in the NCAA tournament despite losing only four games in a season where they began in the top 10.
Who are the underrated teams this season? We've got five teams to keep an eye on.
Baylor Bears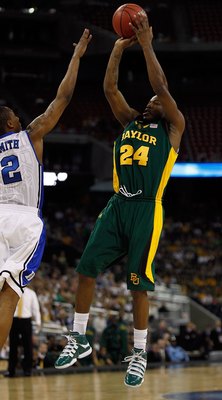 Jonathan Daniel/Getty Images
No one expected much out of Baylor last season.
They barely cracked the AP's preseason top 25, but that didn't stop them from having a tremendous season. The Bears made it to the Elite Eight and gave the national champion Duke Blue Devils a run for their money.
This season, Baylor has a bit more respect than last year. They are the No. 16 team in the nation according to the AP poll.
Still, the Bears have the potential to get back to where they were last season and perhaps go even further.
They may have lost Tweety Carter and Epke Udoh, but how many top teams from last season haven't lost serious talent?
Baylor returns LaceDarius Dunn, last season's leading scorer. Dunn averaged nearly 20 points per game last season, and he could easily top that average this year (there has been uncertainty about his status this season after he was arrested for assualt in the off-season, but he has since been reinstated to school and it's likely he'll play).
The Bears also add McDonald's All-American Perry Jones, one of the top incoming players in the nation. Jones is an extremely athletic forward with a versatile offensive game. He'll make a big impact in the Big 12 and should lessen the impact of Udoh's departure.
Butler Bulldogs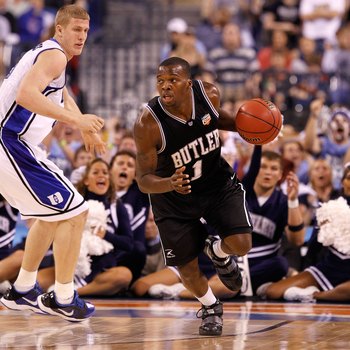 Jonathan Daniel/Getty Images
When Butler made it all the way to the championship game last season, everyone acted like they were the biggest underdog story since George Mason's improbable Final Four run in 2006.
Butler wasn't an underdog, they were just underrated. This was a team that was ranked in the preseason top 10 and won 20 straight games heading into the NCAA tournament.
This season, the Bulldogs aren't expected to do what they did last season (currently ranked No. 17), and it's easy to understand why.
Gordon Hayward is gone. He was the most talented player the Bulldogs had last season.
Still, Bulter returns two double-digit scorers in Shelvin Mack and Matt Howard.
Mack is one of the best guards in the country. He is primed to have a big year.
Howard had a fantastic season last year and he could be one of the better big men in the nation if he makes the kind of strides this year he made coming into last season.
More importantly, Butler is a team that knows how to win. They are well-coached, disciplined, and eager to continue building Butler into a big time national program.
Virginia Tech Hokies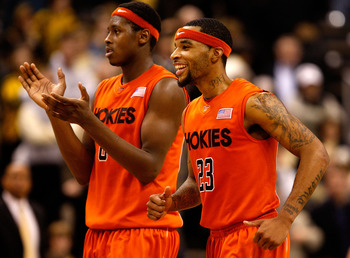 Streeter Lecka/Getty Images
No one knows what Seth Greenberg did to upset the NCAA selection committee, but they have seemed intent on keeping the Hokies out of the NCAA tournament for the last few years. They arguably should have made it last season and the previous year.
Virginia Tech won't be left off the dance card this year. In fact, they are one of the most underrated teams in the country at No. 21.
The Hokies return everyone of significance from last season.
Malcolm Delaney, the ACC's leading scorer, is back and poised for a monstrous season. He can score in a variety of ways and gets to the free throw line at a ridiculous rate.
Jeff Allen is a consistently strong presence in the paint. He's averaged close to a double-double for three years now.
Dorenzo Hudson was one of the most improved players in the ACC last year, and he could very well be one of the premier guards in the conference this year.
The Hokies are the second best team in the ACC (despite what ACC voters may believe), and they could easily finish as one of the top 10 teams in the nation.
Purdue Boilermakers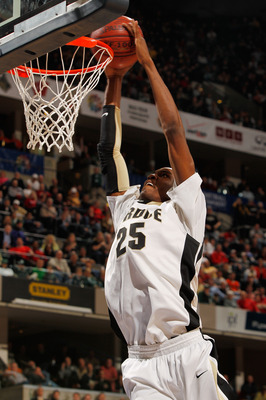 Jonathan Daniel/Getty Images
Purdue took a big hit when Robbie Hummel tore his ACL again, taking him out of the equation for the upcoming season.
Hummel would have likely been a preseason All-American, and he certainly would have been one of the most talented players in the nation.
With him, Purdue would be considered one of the top three teams in the country right now. Without him, they are still a very good team. They currently sit at No. 14 in the nation.
The Boilermakers lost Hummel last season just before the NCAA tournament. A lot of people expected an early exit for Matt Painter's squad, but they made it to the Sweet Sixteen and gave the Duke Blue Devils a serious scare.
Purdue still has JuJuan Johnson and E'Twaun Moore, two of the best players in the Big Ten and two of the premier seniors in the nation—they combined to average nearly 32 points per game last year.
Painter's teams play hard-nosed, aggressive defense and Johnson and Moore have the talent to carry the offensive load.
They may not be one of the best three teams in the nation today, but they very well could be by March.
North Carolina State Wolfpack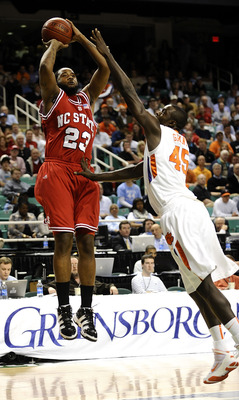 Jeff Zelevansky/Getty Images
Sidney Lowe needs this season to be a success. Fortunately, he has the horses to do something special for the first time in his tenure at NC State.
The currently unranked Wolfpack return big man Tracy Smith. Smith had a phenomenal season last year, averaging 16.5 points per game and over seven rebounds. He'll be one of the premier big men in the ACC this season.
NC State brings in a fantastic recruiting class with three players ready to make an impact from day one.
C.J. Leslie might be the most athletic player coming into college basketball. He's a big time performer and a versatile scorer who will turn a lot of heads in the ACC.
Lorenzo Brown is a talented shooting guard who has a mature game. The ACC is crowded with talented guards this year, but he's good enough to make sure he doesn't get lost in the shuffle.
Ryan Harrow is a talented point guard with extremely well-developed handles. He is a bit undersized, but he has the quickness and athleticism to make up for his small stature. He's very creative with the ball, and if he can mature in his approach to the game, he could be an impact player by the time conference play starts.
The Wolfpack haven't been to the NCAA tournament in a while. They will make it this season, and they could be one of the more dangerous teams in the nation if their freshman gel.
Keep Reading