It wasn't long ago that the Big East was the most entertaining, talented and dominant conference in all of college basketball. That is no longer the case, but ESPN's 30 for 30 Requiem For The Big East remembers a time when the power conference ran roughshod.
Other conferences across college basketball viewed the Big East the model for success over the course of several decades. As seen in this graphic courtesy of ESPN 30 for 30 on Twitter, the Big East was strong even upon its inception in 1979:
The Original Big East. #RequiemForTheBigEast #NoMore pic.twitter.com/rNYeb6dSmA

— ESPN Films 30 for 30 (@30for30) March 14, 2014
That strength continued to grow over the years, but it faded when charter member Syracuse along with Pittsburgh decided to make the jump to the ACC. The Big East is now a shell of its former self, and the conference that many knew and loved is just a memory.
Requiem For The Big East attempts to keep that memory alive. Here is a preview of what you can expect from the latest installment in the spectacular ESPN 30 for 30 series.
When: Sunday, March 16 at 9 p.m. ET
Watch: ESPN
What's It About?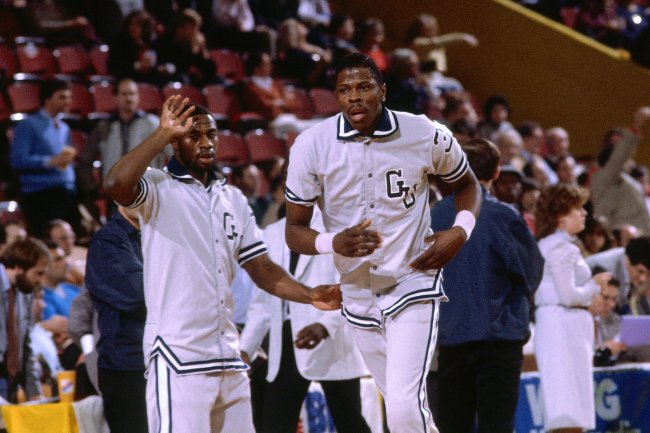 Dick Raphael/Getty Images
With more than 30 years of footage to utilize and excellence to address, Requiem For The Big East faces the daunting task of explaining the rise and fall of the Big East in just two hours. If anyone can pull it off, though, it is director Ezra Edelman.
Not only does Edelman have a track record of success when it comes to sports documentaries, but he also has strong feelings regarding the Big East. According to ESPN.com, Edelman found that he and other fans weren't the only ones who took issue with the regression of the Big East.
(The fact that) I would get to sit down and talk with many of the players and coaches who were a part of so many afternoons and evenings during my childhood was an added benefit. And what I quickly realized in talking to them was that it wasn't just fans like myself who were saddened, even angry, by the Big East's demise: so, too, were many of those who helped build the league from nothing.
Edelman grew up as a Georgetown fan in Washington D.C., per ESPN.com, and the Big East tournament captivated him especially. Although teams like Villanova, Marquette, Providence, Seton Hall, Georgetown and St. John's still exist in the Big East, it's unlikely that the Big East tournament will ever regain that big-time feel.
It isn't crystal clear to everyone why Big East basketball has taken a turn for the worst, but through interviews with many of the best players and coaches in the history of the conference, Edelman gets down to the brass tacks of the issue.
Who's in It?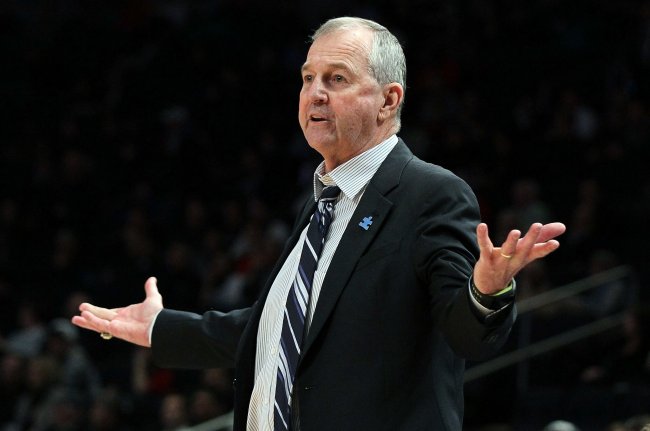 Jim McIsaac/Getty Images
The star power that has crossed through the Big East over the years is almost unfathomable, and Edelman had no shortage of resources to consult with. According to ESPN.com, coaches Jim Boeheim, Lou Carnesecca and John Thompson as well as players such as Patrick Ewing, Chris Mullin and Ed Pinckney are key parts of the documentary.
That is simply the tip of the iceberg, however. Former Connecticut Huskies head coach Jim Calhoun makes an appearance in ESPN's official trailer for Requiem For The Big East along with highlights that will give any longtime Big East fan goosebumps:
GET. PUMPED. #RequiemForTheBigEast premieres in two days. To hold you over, watch the trailer-> http://t.co/hbYDMnZ4gA

— ESPN Films 30 for 30 (@30for30) March 15, 2014
As great as it is to get the perspective of a fan like Edelman, the fact that he was able to talk to so many heavy hitters within the Big East is what puts this documentary over the top. The Big East was stacked with talent and big personalities, and that is on full display in Requiem For The Big East.
The 30 for 30 series has a great reputation in terms of covering things from all angles, and early returns suggest that Edelman accomplished that in a big way.
Why Should I Watch?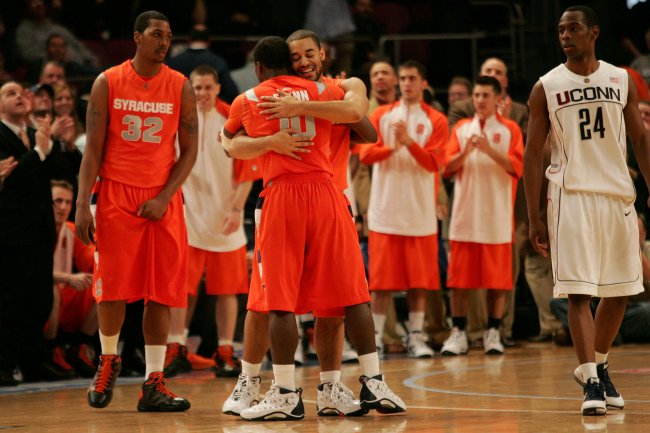 Michael Heiman/Getty Images
Viewing Requiem For The Big East is a no-brainer for any college basketball fan. Even if college basketball isn't your preferred sport, though, it is still worth watching. Coming to the understanding of how such a successful entity can go from the penthouse to the outhouse is something that appeals to fans of any sport.
According to Edelman in an interview with David Greene of NPR, the continued ascent of college football in the United States played a huge role in the changing landscape of the Big East.
You know, a big-time college football program makes three times the amount of a big-time college basketball program. And the money that you generate from television is leaps and bounds more, and so Syracuse and these other programs, when these offers came in recent times to go to a bigger conference with a bigger television contract, they took it. And what we lose, we lose the identity of the basketball conference, the identity of the regionalism of these schools.
That type of insight is present throughout Requiem For The Big East, and although it may not satisfactorily explain why Big East basketball is now in such dire straits, it offers some interesting perspective.
ESPN commentator and Syracuse alum Mike Tirico offered a ringing endorsement of the documentary:
If @BIGEAST basketball was ever part of your life, I highly suggest watching Requiem for the Big East sun 9p @espn (1/2)

— MikeTirico (@miketirico) March 11, 2014
Bleacher Report's Adam Kramer expressed a great deal of anticipation regarding the debut of Requiem For The Big East as well:
Cannot wait for 'Requiem for the Big East.' Early feedback on this has been exceptional.

— Adam Kramer (@KegsnEggs) March 14, 2014
There is a ton of buzz surrounding Edelman's creation on the Internet and throughout the media. Few things in college sports were more captivating than Big East basketball, and it seems like everyone has experienced it at one time or another.
Whether it was Villanova's upset win over Georgetown in the 1985 National Championship game or the six-overtime marathon between Syracuse and UConn in the 2009 Big East tournament, the conference almost always delivered.
Fittingly, Requiem For The Big East does exactly that as well.
Follow @MikeChiari on Twitter