Junior College Stars Who Will Make a Splash During 2014 NCAA Basketball Season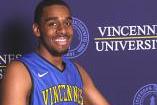 Image from athletics.vinu.edu
The 2012-13 NCAA basketball season saw Wichita State make a stunning Final Four run led by former junior college forward Cleanthony Early. Not every JUCO transfer can step right into a key role at the Division I level, but there are plenty of candidates with a good shot at doing so next year.
One of the most promising of those newcomers will be joining Early (a rising senior) on the Shockers roster. Forward Darius Carter is a first-rate rebounder who will fit right in on Gregg Marshall's board-hoarding roster.
Herein, a closer look at Carter and nine more ex-JUCO stars who have a chance to pay immediate dividends for their new teams in 2013-14.
Begin Slideshow

»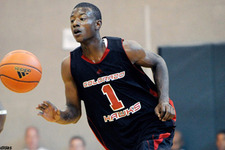 Image from Rivals.com
MAAC also-ran Manhattan finished just 14-18 last season, but help is on the way.
Maryland transfer Ashton Pankey will shore up the frontcourt, while the perimeter corps might regain one star—George Beamon, pending an NCAA eligibility ruling—and is certain to add another in JUCO guard Chris Thomas.
The 6'5" Thomas is Scout.com's top-rated JUCO player, checking in at No. 28 overall in the recruiting class.
He's an imposing pure scorer with strong finishing ability, but he has to keep his Rasheed Wallace-like penchant for emotion-driven technical fouls in check.
Image from Rivals.com
A 5'9" point guard in the Nate Robinson mold, DeAndre Mathieu has the jump-out-of-the-gym athleticism to outperform bigger players, even in a power conference.
That's just as well, because it's entirely possible that the Central Arizona standout is headed to the Pac-12 or SEC next year.
UCLA, Washington State and Ole Miss are among the suitors for the former Morehead State guard, who piled up 17.1 points and 6.5 assists per game at Central Arizona College.
The Bruins, who need to replace the outstanding Larry Drew II at the point, would offer a particularly good opportunity for Mathieu to make a quick impact on a team with plenty of scorers to feed.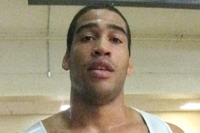 Image from Rivals.com
One of the biggest success stories of last season featured a towering center from British Columbia who came out of nowhere to rank among the nation's top big men.
Keanau Post is unlikely to match the breakout year Kelly Olynyk enjoyed at Gonzaga, but the 6'11", 260-pound Victoria native is certainly in a position to boost the Missouri frontcourt.
The Tigers are losing both Alex Oriakhi and Laurence Bowers to graduation, creating a serious vacuum up front. Post, who blocked 1.9 shots per game last season, will be especially useful in replacing Oriakhi's defensive toughness inside.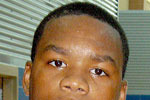 Image from Rivals.com
Last season's JUCO national title went to the College of Central Florida, which turns out to be good news for the University of Central Florida. The former school's top player, tournament MVP Eugene McCrory, is joining the latter program for 2013-14.
The Golden Knights finished a pedestrian 9-7 in Conference USA and are now gearing up for their first year in the new (and tougher) AAC.
Adding the 6'8", 260-pound McCrory (who averaged 17.1 points per game last season) will help cushion the loss of senior Keith Clanton, the team's leading rebounder and second-leading scorer from a season ago.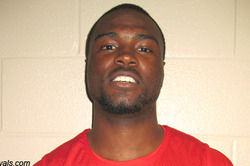 Image from Rivals.com
If Desmond Lee is looking for playing time, he picked a good year to arrive in Raleigh. N.C. State is losing four starters and its top reserve from last season, leaving plenty of minutes (and shots) available for a new arrival like Lee.
The 6'4" transfer ranked fifth among all JUCO players in scoring with 20.3 points per game last year. He drained 64 three-pointers on the season, though his percentage from long range (.330) could be better.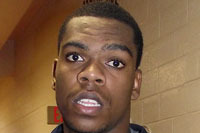 Image from Rivals.com
SMU's roster is going to be all but unrecognizable next season as the Mustangs add four transfers and three freshmen to the mix. Even with all the new arrivals, though, power forward Yanick Moreira is talented enough not to get lost in the shuffle.
The 6'10" Moreira racked up 17.5 points and 9.7 rebounds a game last season for South Plains College. He'll add some welcome length to a lineup that only featured one regular taller than 6'7" a year ago.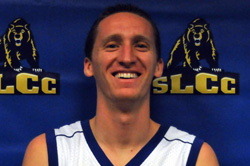 Image from slccbruins.com
In-state recruiting has routinely been a strength for BYU, and this year that edge extended to the JUCO ranks. Salt Lake Community College standout Skyler Halford (a native of Orem, UT) will add yet another weapon to a strong Cougar backcourt.
Halford, who averaged 3.8 assists per game last season, will provide welcome support for Matt Carlino in the ballhandling department, but it's his scoring that really gives him a chance to shine.
The 6'1" guard shot .399 from three point range and a staggering .908 from the charity stripe in averaging 17.4 points per game.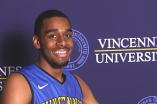 Image from athletics.vinu.edu
The biggest hole Gregg Marshall needs to fill on his defending Final Four squad is the loss of 6'8", 238-pound senior Carl Hall. 6'7", 230-pound Darius Carter looks tailor-made to fill Hall's role as the Shockers' top rebounder.
At Vincennes University, Carter averaged better than eight rebounds per game in each of his two seasons, adding 1.9 blocks a night last year. He's no slouch as an interior scorer, either, having put up 15.8 points per contest.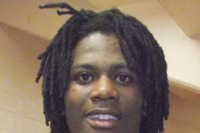 Image from Rivals.com
Even among last season's junior college All-Americans, first-teamer Jameel McKay stands out. The 6'8" forward averaged a double-double with 17.8 points and 10.5 rebounds per contest, and he chipped in 2.0 blocks a game on top of that.
McKay may not be able to equal the performance of Marquette's last high-profile JUCO PF—2011-12 Big East Player of the Year Jae Crowder—but he's certainly equipped to hit the ground running as a Golden Eagle.
He'll pair with 6'8", 290-pound Davante Gardner to give Buzz Williams a fearsome frontcourt next year.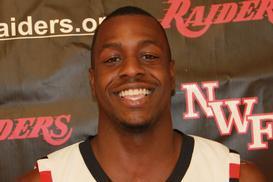 Image from njcaa.org
Replacing a starter on the defending national champs is a tall task for any player. For Chris Jones, however, it might also be a ticket to stardom.
Jones, a 5'10" point guard, averaged 18 points, 4.2 assists and 1.8 steals per game last season.
With Peyton Siva gone, the newcomer is a leading candidate to take over the floor general's spot alongside Russ Smith. His aggressive mentality and lightning quickness will be a great fit for the high-pressure Cardinals.