Illinois Basketball: Assigning Roles to Each Player on the 2014 Roster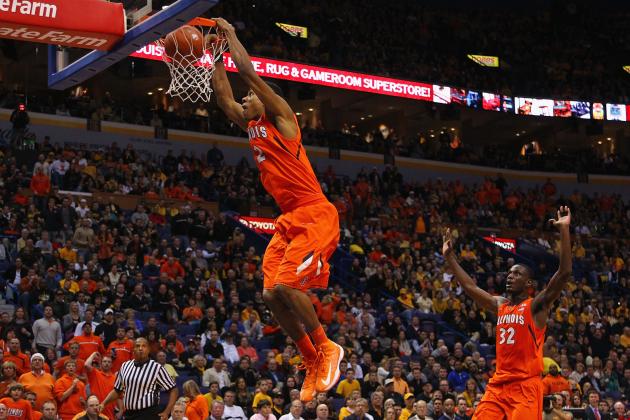 Dilip Vishwanat/Getty Images

After a dismal finish to the 2011-12 basketball season, Illinois surprised many under first-year head coach John Groce with a strong 2012-13 season.
The Fighting Illini lost in the third round of the NCAA tournament to second-seeded Miami in a hard-fought and close scoring game that may be forever overshadowed by a terrible out-of-bounds call that cost the Illini.
There were a number of memorable moments throughout the year though: Winning the Maui Invitational, winning at Gonzaga and beating the top-ranked Indiana Hoosiers at home.
Illinois, however, will be without three starters and one key reserve in 2013-14. There will need to be emerging players to take over for Brandon Paul and D.J. Richardson, while others need to do the dirty work of Sam McLaurin, or stretch the defense as Tyler Griffey did. Here's a look at each player's role for the upcoming campaign.
Begin Slideshow

»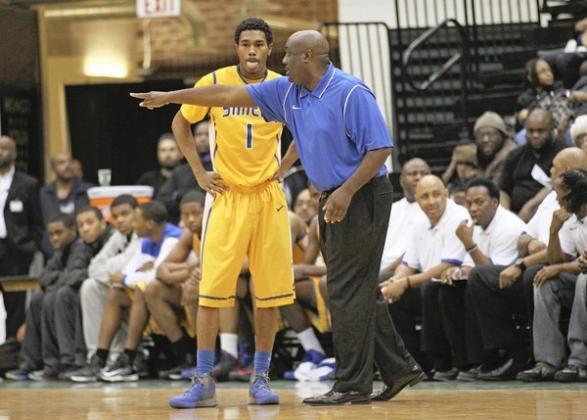 Of the five incoming freshmen that coach Groce signed, Tate was the least heralded as a prep player. Tate's other major offers consisted of Northwestern, Providence and Xavier, but what can't be overlooked is Tate's willingness to accept his role for the good of the team.
Tate came to Simeon after playing two seasons at De La Salle in Chicago, helping the Wolverines win back-to-back state titles in the latter two seasons.
Tate certainly wasn't the primary player that college coaches came to see when they attended Simeon games, as soon-to-be Duke player Jabari Parker and fellow Illini recruit Kendrick Nunn received much more praise.
Tate expects to win, which probably helped in his decision in choosing Illinois over the other schools mentioned above. Couple that with the chemistry that he has developed with Nunn over the past two seasons and Tate can be a contributor for Illinois, though don't expect an instant impact necessarily.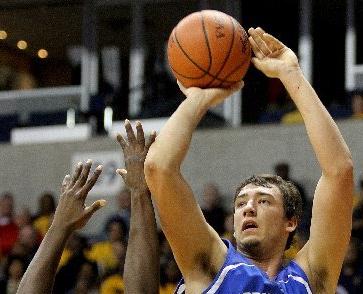 The second-least-touted member of Illinois' 2013 recruiting class was the 6'10" Morgan, who hails from Springboro, Ohio. Morgan was recruited by a number of high mid-major and lower tier BCS schools, much like Tate.
As with many freshmen big men, expect Morgan to be raw offensively. What he lacks in consistency on offense, however, he can make up with size, energy and rebounding on the defensive end of the court, much like Nnanna Egwu did as a true freshman.
You can't teach size, which Morgan already has. It is something that the Illini have lacked in their frontcourt since Shaun Pruitt and James Augustine. Morgan's immediate impact is also unknown at this point, though with Egwu's regular foul trouble we could see Morgan's minutes change drastically from game to game.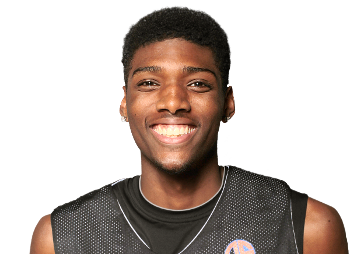 The 6'9" Colbert comes to Champaign from New Jersey as Rivals' 97th-ranked prospect, choosing the Fighting Illini over the likes of Memphis, Miami, Pitt, Villanova and Xavier. Colbert checks in at only 210 pounds, complementing the bigger-bodied Morgan in their freshmen frontcourt.
Colbert is listed as a center in high school, but could be versatile enough to see minutes at each of the three frontcourt positions. He has a nice outside touch for a youngster of his height, but is even better finishing above the rim and inside the paint.
Colbert will need to hit the weight room to put on a few pounds of muscle, though that will surely happen over time. Had it not been for Jon Ekey's decision to transfer to Illinois, Colbert may have had the most immediate impact of any freshman on the team.
Nonetheless, Ekey's arrival should help ease Colbert into a power forward role. Colbert could very well back up Egwu at center as well.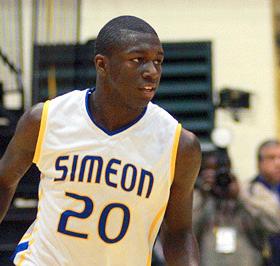 Nunn checks in as the 60th-ranked player, according to Rivals. Like Tate, he has come off back-to-back state titles at Simeon. The 6'3" left-handed sharpshooter may not start in the beginning, but he will be needed to put the ball in the hoop as soon as the season tips off.
Nunn chose the orange and blue over Memphis, Ohio State and UCLA after reopening his recruitment by decommitting from Texas A&M. Nunn can also play above the rim, having seen Tate throw an alley-oop to Nunn in an ESPN game this past winter.
Nunn could find himself playing minutes at both point and shooting guard this season, as his versatility would help him stay on the court for extended minutes. Nunn played second fiddle to Jabari Parker at Simeon and is known as unselfish. While he can score in bunches, he should be efficient in doing so.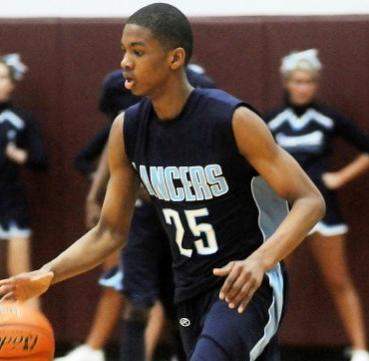 Last but certainly not least is Rivals' 62nd-ranked player in the class of 2013, lanky 6'6" wing Malcolm Hill. Hill comes to Champaign from Belleville, Ill., where he put together a spectacular senior season. He also received offers from Kansas State, Missouri and Xavier.
Hill is expected to have the most immediate impact of the five freshmen and is known as a big-time scorer. Hill has drawn comparisons to Kevin Durant's style of play and could find himself playing at both shooting guard and small forward to start his collegiate career.
Hill is the most likely of the freshmen bunch to win a starting role, though making him earn starter status during nonconference play wouldn't be a bad idea from Groce and Co. Illinois' scoring has to come from somewhere after losing Paul and Richardson. Hill is a very likely candidate to help ease those losses.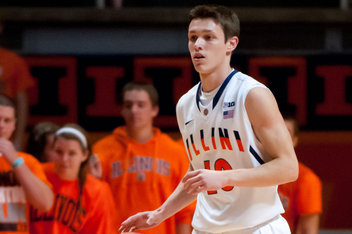 Mike LaTulip, who is the all-time leading scorer at Prospect High School in Mt. Prospect, Ill., will be a sophomore preferred walk-on. LaTulip stands only 6'0" and weighs 165 pounds but he found himself in more games than Mike Shaw and Ibby Djimde, both scholarship players who recently transferred.
LaTulip connected on 3-of-9 three-point attempts and was a perfect 8-of-8 from the charity stripe on the year. In his 38 minutes over the course of 16 games, LaTulip committed only one turnover while playing both point and shooting guard.
LaTulip will never be a big-time scorer or primary ball-handler at Illinois, no doubt about it, but he can be a steady hand in both areas if injuries or foul trouble occur. LaTulip will likely fight for his small share of minutes with Tate in a backup point guard role.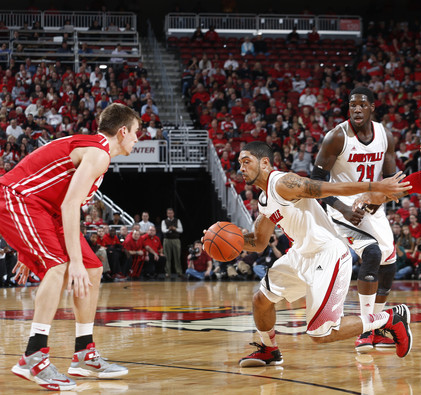 For the third straight season, Illinois has benefited from the fifth-year transfer rule. After the additions of Sam Maniscalco (Bradley) and Sam McLaurin (Coastal Carolina) the past two seasons, coach Groce brings in local Missouri Valley talent Jon Ekey from Illinois State.
Ekey has drawn comparisons to recent Illini grad Tyler Griffey and will likely play the same stretch four role. Ekey does most of his damage behind the arc, as the 6'7" forward shot 40 percent from deep as a redshirt sophomore.
Ekey is more athletic than Griffey, however, and while he may not hit two buzzer-beaters as Griffey did last season, he will bring valuable experience to this young group. Ekey and Myke Henry will likely split minutes at power forward, though who becomes the starter is still greatly up in the air. Ekey's arrival should be a welcome one, for a player looking for one last chance to make the NCAA tournament.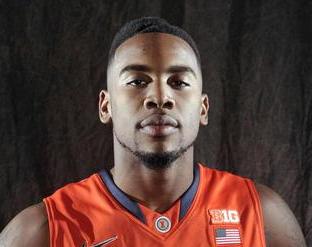 Rice was a member of the Fighting Illini last season, though only from the bench as he had to sit the season due to NCAA transfer regulations. Rice is a local product, from Champaign, though he played in the Missouri Valley at Drake his first two collegiate seasons.
As a sophomore at Drake, Rice scored 16.8 points, grabbed 5.8 rebounds, dished out 1.6 assists and swiped 1.9 steals. Rice shot 44 percent from the floor and 71 percent from the free-throw line, a place he frequented 6.3 times per game.
Rice is a 6'4", 240-pound brick wall who will have no problem attacking the basket and drawing fouls. Rice has used this offseason to improve on his outside shot, which could make him a lethal threat and one of the real surprise players in the Big Ten next season. Having personally seen Rice play as a high school junior, I was ecstatic to hear of his decision to come home.
Jamie Sabau/Getty Images

As a sophomore, Henry's numbers only slightly increased from that of his freshman season. He has averaged 9.6 minutes in 57 games over a two-year span. Henry's opportunity to produce is now though, following the departures of fellow power forwards Tyler Griffey and Sam McLaurin.
Like Ekey, Henry will do most of his scoring from behind the three-point line. Henry averaged 3.2 points and 2.1 rebounds as a sophomore, which isn't bad considering his minimal playing time. Henry has a knack for the ball on missed shots on the offensive end, where 43 percent of his rebounds came from.
Henry pulled in three or more offensive boards four times, including an eight rebound (six offensive) effort at Ohio State in March. Henry has seen three of his fellow sophomore teammates leave the Illini program (Shaw, Djimde and Devin Langford), but he has more upside and will find himself playing alongside fellow sophomores (soon-to-be juniors) Tracy Abrams and Nnanna Egwu a year from now.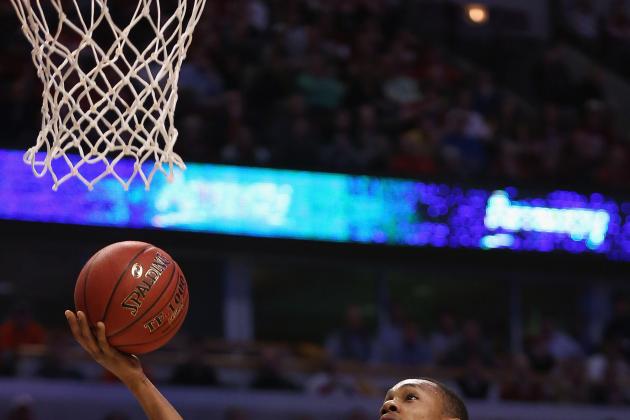 Jonathan Daniel/Getty Images

Over the course of his redshirt sophomore and junior seasons, Bertrand has shown the ability to take over games. Bertrand is best used on the fast break, finishing above the rim with ease. What's puzzling though is that Bertrand hasn't performed at this high level on a consistent basis.
Bertrand scored in double figures in 10 of 35 games, though only once after a 17-point effort at Wisconsin on Feb. 3. Bertrand was hindered in the second half of the season with a shoulder injury. He recently had surgery.
Bertrand will be the most tenured member of the Illini as a fifth-year senior and has seen the ups and downs with coaches Bruce Weber and John Groce.
The Fighting Illini program is currently on the rise and Bertrand has been part of the reason why. For four seasons, Bertrand took the back seat to Brandon Paul and D.J. Richardson. Since Bertrand redshirted as a freshman, he gets one more crack at it.
Bertrand's inconsistency can range him from being an All-Big Ten performer to last season's role of backup guard. The skill set is there for this potential future NBA selection, but he just has to put it all together.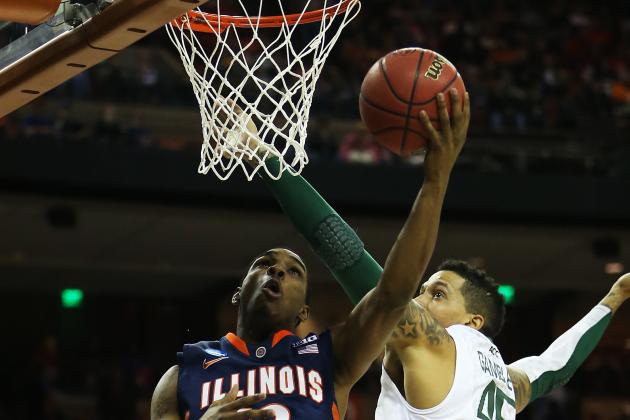 Ronald Martinez/Getty Images

Abrams took a huge step forward in his game following an up-and-down freshman season in which he didn't start until the second half. Abrams scored a career-high 27 points at the United Center against Auburn in December, but also scored zero points three times.
For the season, Abrams scored in double figures 22 times. His scoring load should increase slightly next season, but as the team's point guard he will need to better facilitate an Illini offense searching for a go-to-guy. Abrams averaged only 3.4 assists, a number that needs to increase. Illinois was one of the worst assist teams in the nation a year ago.
Abrams' 2.6 turnovers per game were also often puzzling ones. Many believe Abrams is not a natural point guard, though he is slowly but surely becoming one. Abrams' on-ball defense is second only to Ohio State's Aaron Craft from the point guard slot. This is now Abrams' team to run and they'll go however far he takes them.
Ronald Martinez/Getty Images

Like Abrams, Egwu made a significant leap in production during his second season. No, Egwu did not have a Meyers Leonard-like sophomore season, but his 6.5 points, 4.9 rebounds and 1.4 blocks are something to build off in his continual improvement for someone who hasn't played the sport that long.
Egwu scored 10-plus points on six occasions, none more impressive though than his 12-point and 12-rebound double-double in the NCAA tournament season-ending loss to Miami. Egwu's 3.1 fouls in 25.4 minutes is somewhat of a concern in the unproven Illini frontcourt for 2013-14.
Egwu fouled out of eight games and tallied four fouls in an additional six contests. Egwu could use work on his raw offensive game. Though he has a nice outside touch, he isn't always tough in the paint with the ball.
Egwu, however, was fifth in the B1G in blocked shots. In many ways, Egwu is a poor man's JaJuan Johnson, who won both Big Ten Player of the Year and Big Ten Defensive Player of the Year as a senior at Purdue.