The National Invitation Tournament might not have a championship on the line, but there is still plenty of good basketball to be played.
For many major conference teams, the NIT represents either a disappointing season or a chance to build toward the next year. However, mid-majors can utilize this opportunity to beat good teams on a relatively big stage.
This year's bracket features a bunch of exciting teams to watch that could have possibly won a game in the NCAA tournament. However, they will have to settle on a deep run in this secondary tournament.
Printable bracket can be found here, courtesy of the official NIT website.
Detroit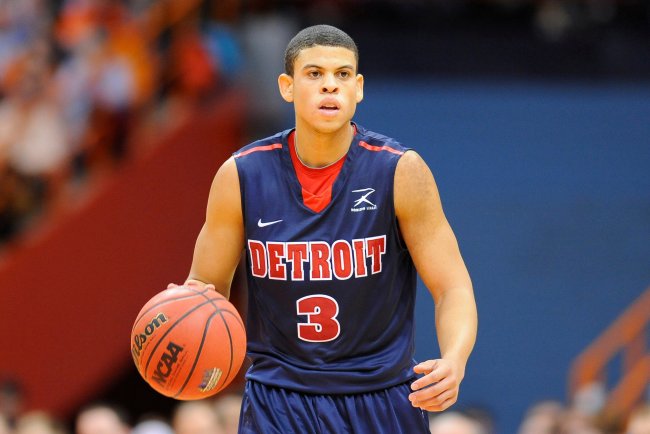 Rich Barnes-USA TODAY Sports
How can a top-10 scoring offense in the country not be exciting?
Detroit has four players that average over 12 points per game, including Ray McCallum at 18.8 points per game, and the balance helps keep defenses off guard.
In addition, Doug Anderson is one of the best dunkers in college basketball and always has the ability to get his team pumped up with a huge slam.
The Titans could have trouble in a region that features Kentucky, Baylor and Arizona State, but each squad has the ability to pack it in after failing to reach high expectations this year.
Detroit has played good teams close all year, and this team has the ability to win a couple of games in the NIT.
Denver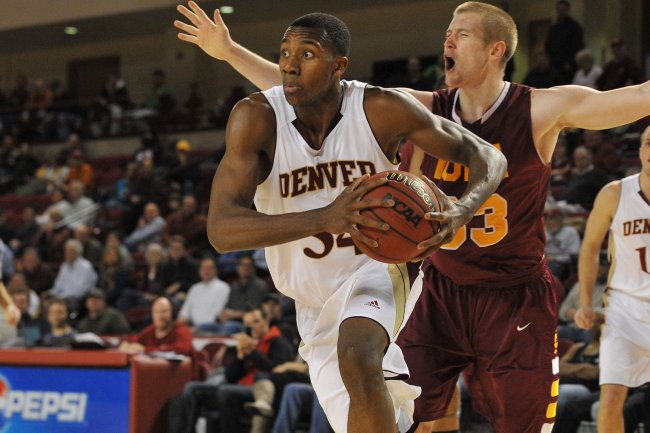 Andrew Fielding-USA TODAY Sports
According to KenPom, Denver was the third-best team not invited to the Big Dance. Advanced metrics placed them well ahead of teams with at-large bids like UCLA, Temple and La Salle.
While the Pioneers will have to accept only a No. 3 seed in the NIT, this is one of the best teams in the field.
The well-coached squad passes the ball to perfection to get the best available shot on offense. The players can also shoot extremely well, as evident by the 38 percent of made three-point shots this season.
With a solid defense to go along with it, this team has the ability to make a run to Madison Square Garden.
Of course, one team that could stand in the way is Maryland looming in the second round. Denver is not a good rebounding squad, and the Terrapins rank third in the nation in that category.
Still, the Pioneers have what it takes to overcome their weakness and beat other talented opponents.
Stephen F. Austin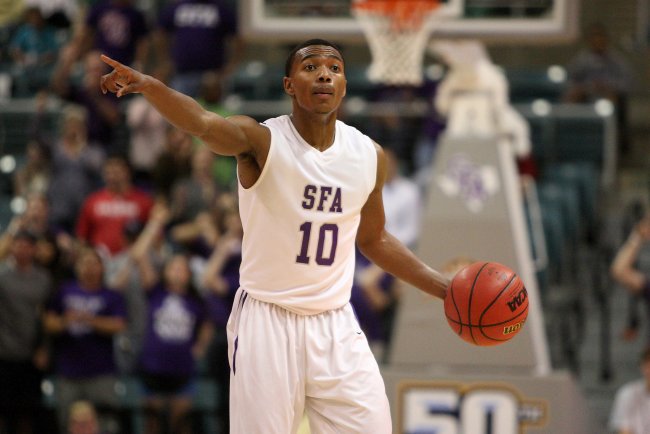 Troy Taormina-USA TODAY Sports
While the offense leaves a lot to be desired, Stephen F. Austin legitimately has one of the best defenses in the nation.
The Lumberjacks did not allow a single opponent to top 70 points in a game this year, and six times the opponent was held to 40 points or less.
If you want to question the schedule, the squad proved its ability when it held Oklahoma to only 55 points. Romero Osby had only eight points and three rebounds in that game before the senior went on to dominate the Big 12.
Senior Taylor Smith is extremely tough inside, and he has the ability to lead his team to a few more wins before his college career ends.
*Unless otherwise noted, all statistics courtesy of ESPN.com
For a full printable NCAA tournament bracket, click here. Also, follow along Bleacher Report's live bracket. Make your picks for the 2013 NCAA tournament here with the Bracket Challenge Game.