Big East Tournament 2013 Predictions: Championship Odds for Every Team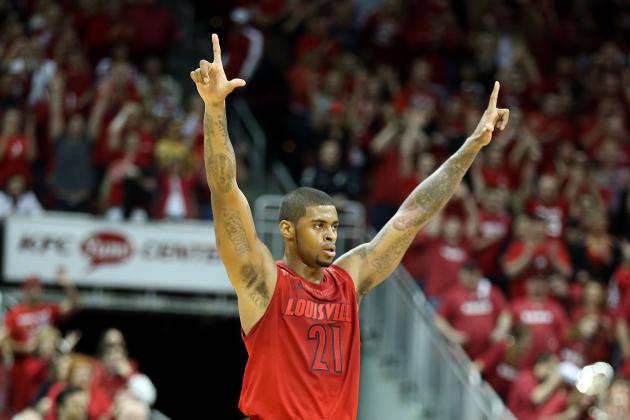 Andy Lyons/Getty Images

The prelude is over. An unpredictable regular season of college hoops reached its conclusion this weekend, setting the stage for one of basketball's most unique events—the Big East Tournament.
Decades of star players, celebrated coaches and riveting moments make the conference tourney must-see entertainment each March. Fittingly, the drama unfolds under the bright lights of basketball cathedral Madison Square Garden.
The 2013 Big East Tournament takes on extra significance this year. The conference is approaching a messy breakup that will send shockwaves through the national college basketball spectrum, and this is the final goodbye for a number of longtime Big East programs.
Action begins Tuesday, as 14 teams enter the fray in pursuit of a conference championship. Perennial power Connecticut will sit out of the tournament this year due to a postseason ban that stems from an unsatisfactory Academic Progress Rate.
With the tournament's opening round rapidly approaching, here's a look at how the contenders stack up.
Begin Slideshow

»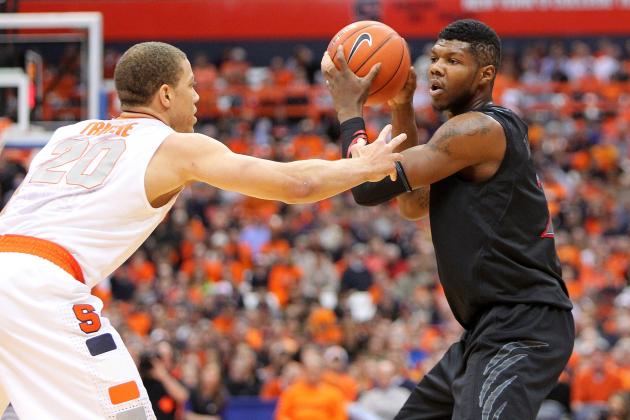 Nate Shron/Getty Images

Tournament Outlook: No. 9 seed / Open against Providence
Cincinnati surged to an 18-4 start before February struggles sent the team sprawling down conference standings. The Bearcats have lost four straight away from Cincy and required overtime to defeat struggling South Florida.
The team lost at Providence 54-50 and the Friars are playing better basketball now, so the Bearcats face a difficult challenge in the opening round. Junior guard Sean Kilpatrick, the team's leading scorer, has put up some clunkers in recent conference games.
He is shooting just 7-of-32 from three-point territory in the last four games. Kilpatrick is capable of carrying this team to at least a quarterfinal appearance.
Odds: 20/1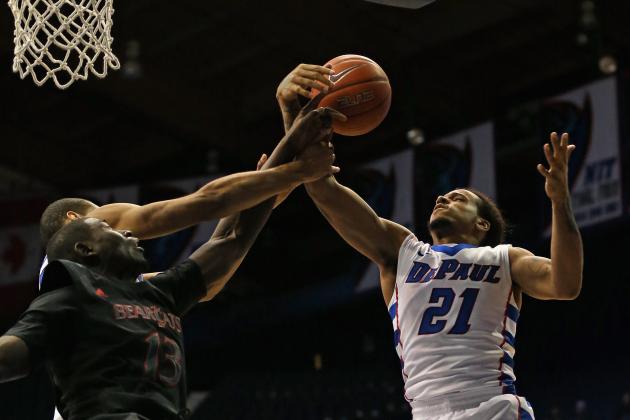 Jonathan Daniel/Getty Images

Tournament Outlook: No. 14 seed / Open against Rutgers
DePaul is enduing an absolutely brutal Big East stretch. The Blue Demons have dropped 15 of the last 16 games against conference opponents, adding another disappointing chapter to the Oliver Purnell era.
On the bright side, the lone win during this slide occurred against Rutgers. DePaul faces the Scarlet Knights again on Tuesday night in the first round.
The Blue Demons might slip past Rutgers, but the team hasn't displayed any evidence to suggest it could advance beyond Round 2.
Odds: 50/1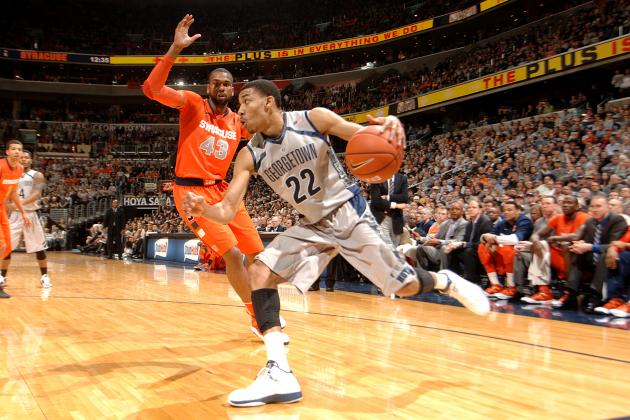 Mitchell Layton/Getty Images

Tournament Outlook: No. 1 seed / Open against winner of Cincinnati vs. Providence
Georgetown is 14-2 since Jan. 8 and led by Big East Player of the Year favorite Otto Porter. The Hoyas haven't shrunk against top competition, accumulating a 6-1 record against nationally ranked opponents.
The only blemish in those seven matchups occurred against Indiana, when the Hoosiers topped national rankings. Georgetown, a team founded on aggressive defense and selfless offensive play, snapped Syracuse's 38-game home win streak and closed the regular season by clobbering the Orange.
This is a confident group with court cohesiveness. Most importantly, the Hoyas stay sturdy in times of duress.
Odds: 3/2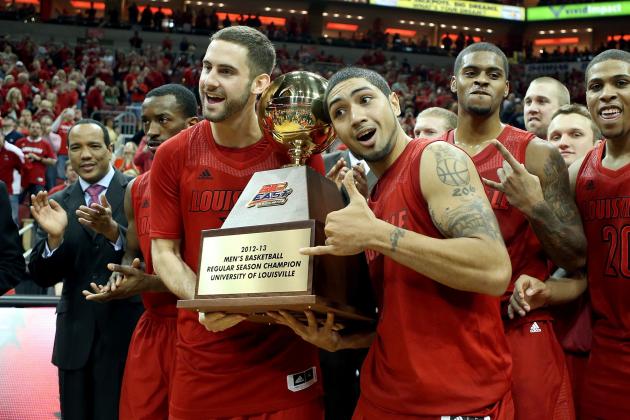 Andy Lyons/Getty Images

Tournament Outlook: No. 2 seed / Open against winner of Villanova vs. St. John's
Despite a midseason stumble, Louisville appears primed to match early expectations. The Cardinals, selected No.1 in the Big East Preseason Coaches' Poll, couldn't be peaking at a better time.
Rick Pitino is a prime-time coach, confirming that sentiment with three Elite Eight runs since 2007. Louisville lost three consecutive contests during the latter stages of January but quickly recovered and ended the regular season riding a seven-game win streak.
The Cardinals lost to Villanova earlier this year, so a rematch would create a compelling opening test for Louisville.
Odds: 3/1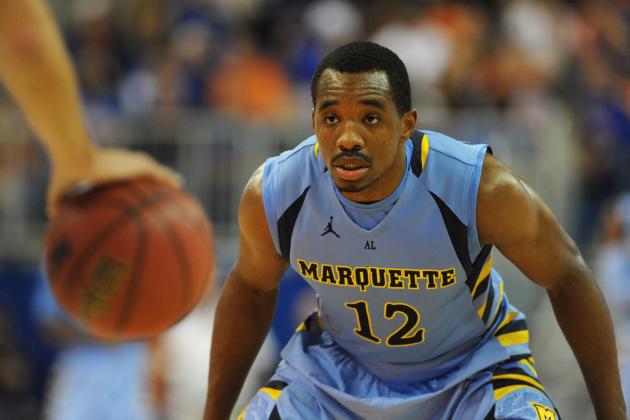 Al Messerschmidt/Getty Images

Tournament Outlook: No. 3 seed / Open against DePaul, Rutgers or Notre Dame
Marquette is the least heralded of teams that split honors as Big East co-champions. Georgetown and Louisville bring more talent into the tournament, but the Eagles' balanced attack is battle-tested.
Seven players average at least five points per game in a rotation that typically stretches about 10 deep. The team's top five scorers include three juniors and two seniors.
It isn't unusual to see a young player become wide-eyed on the grand stage of a conference tournament, so Marquette's savvy veterans may provide an immediate edge.
Odds: 8/1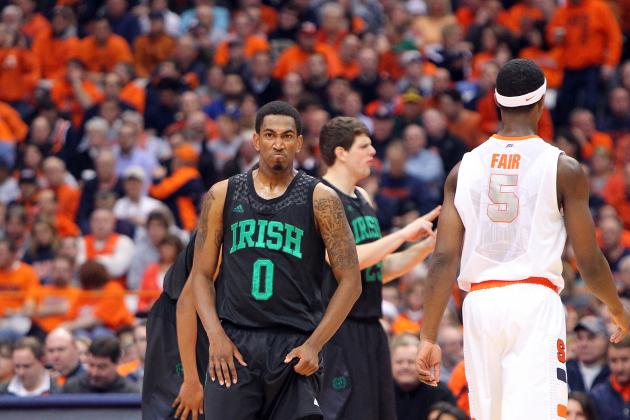 Nate Shron/Getty Images

Tournament Outlook: No. 6 seed / Open against winner of Rutgers vs. DePaul
Notre Dame needs a timely boost on the defensive end if it has intentions of reaching the semifinal round. The Fighting Irish, led by do-it-all senior fixture Jack Cooley, are dangerous, but it's hard to trust a team that struggles to stop an opponent's game plan.
Notre Dame held just three opponents to fewer than 60 points during the 18-game conference schedule. On the flip side, the Fighting Irish are tough to top when a talented offense connects from the floor.
The team is 5-0 against Big East foes when it scores 70 or more points. Notre Dame beat both Rutgers and DePaul during the regular season.
Odds: 12/1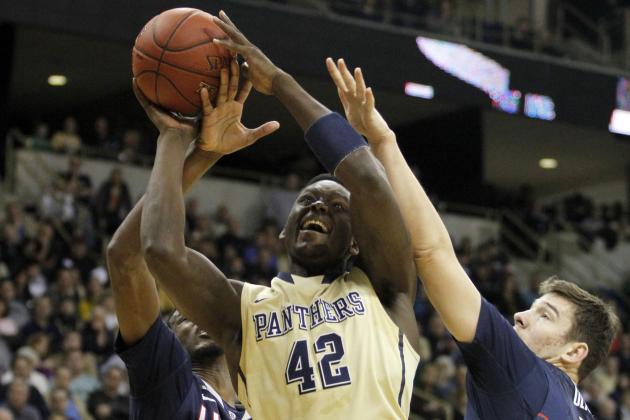 Justin K. Aller/Getty Images

Tournament Outlook: No. 4 seed / Open against Seton Hall, South Florida or Syracuse
Pittsburgh quietly closed the regular season on a high note. The Panthers won seven of the last nine games to earn an automatic bye.
The Panthers' record against ranked opponents (2-5) is a bit troubling, but this team is taking care of business with commanding wins since late January.
Each of Pittsburgh's last eight victories came by virtue of at least a nine-point margin. The Panthers lack a true go-to guy but excel at sharing the basketball.
The team ranks eighth nationally in assists per game (16.7). If Syracuse survives its opener against Seton Hall or South Florida, Pittsburgh would play a free-falling Orange squad with an opportunity to advance to the semifinal round.
Odds: 15/1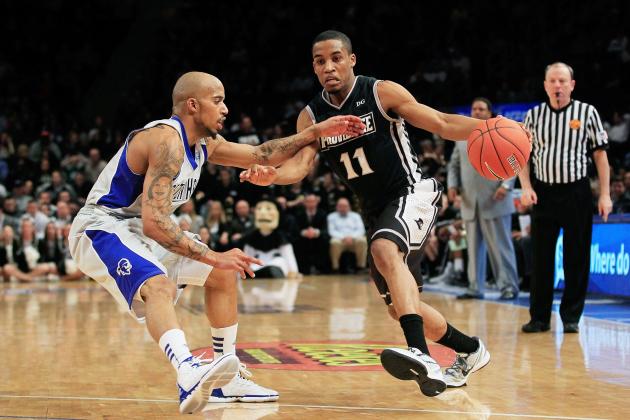 Chris Trotman/Getty Images

Tournament Outlook: No. 8 seed / Open against Cincinnati
Providence made a late-season push to rise up Big East standings. The Friars, led by second-year coach Ed Cooley, went 9-9 in conference action courtesy of a 7-2 finish.
Junior Bryce Cotton is the Big East's leading scorer (19.6 points per game). He's lit up the scoreboard throughout the season, but Providence picked up its play when his supporting cast began gaining confidence.
Center Kadeem Batts tallied double-digit scoring efforts in 14 Big East matchups and ended the regular season on a tear. The 6'10" junior is averaging 19 points and 11 rebounds in the last three games.
While the Friars attack is tailored around Batts and Cotton, teammates Vince Council and LaDontae Henton each average more than 10 points per game. The deep rotation makes Providence a mighty good pick to pull off an upset or two if it can get past Cincinnati.
Odds: 20/1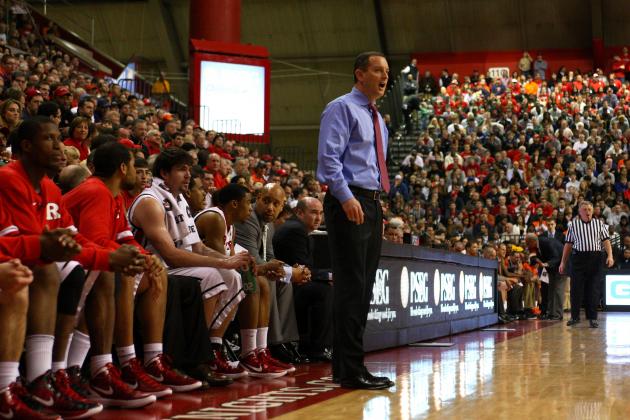 Chris Chambers/Getty Images

Tournament Outlook: No. 11 seed / Open against DePaul
Rutgers really struggled to maintain momentum after an 11-3 start to the season. The Scarlet Knights finished 5-13 in the Big East and have lost 11 of 13 games against conference opponents.
Mike Rice has quickly gone from a promising Big East newcomer to a coach suddenly sliding closer to the hot seat. Rutgers suffered an embarrassing defeat at DePaul in February, but the Scarlet Knights can bounce back against the Blue Demons on Tuesday night.
Rice and Rutgers have an opportunity to earn at least a small dose of Big East respect with a few wins in the tournament. It won't be an easy task for a team that has struggled mightily down the stretch.
Odds: 40/1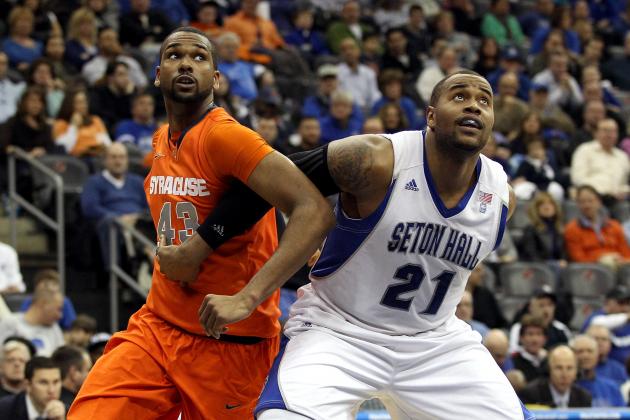 Chris Chambers/Getty Images

Tournament Outlook: No. 12 seed / Open against South Florida
It's been a challenging season for the Pirates, but an opening-round matchup with South Florida presents an opportunity to salvage some postseason success. Seton Hall is 2-15 since starting the season 12-2, and the losses have been humbling.
The Pirates were pummeled during the course of conference play, losing 10 games by 10 or more points. Seton Hall slipped past first-round opponent South Florida 55-47 in their only matchup of the regular season.
Odds: 35/1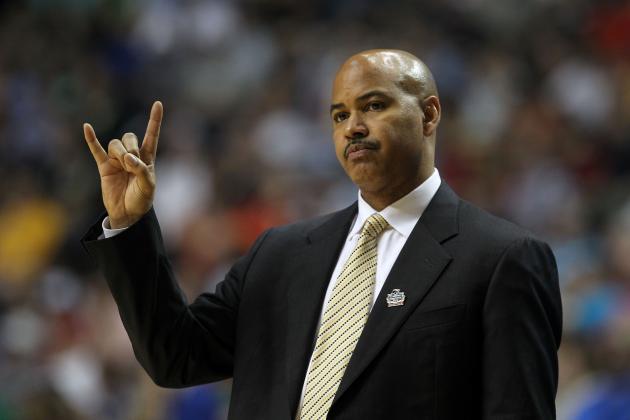 Jamie Squire/Getty Images

Tournament Outlook: No. 13 seed / Open against Seton Hall
South Florida has suffered a stunning turnaround in the last 12 months. The program made its NCAA Tournament debut in 2012 after finishing the regular season 12-6 against Big East opponents.
Fast forward to 2013 and a much different vibe surrounds the squad. The Bulls managed just three conference victories this winter and haven't won away from Tampa since Jan. 2.
South Florida averages fewer than 60 points per game, ranked 330th on the national scoring list. A stagnant offense and uninspired veteran play should result in an early exit for Stan Heath's team.
Odds: 45/1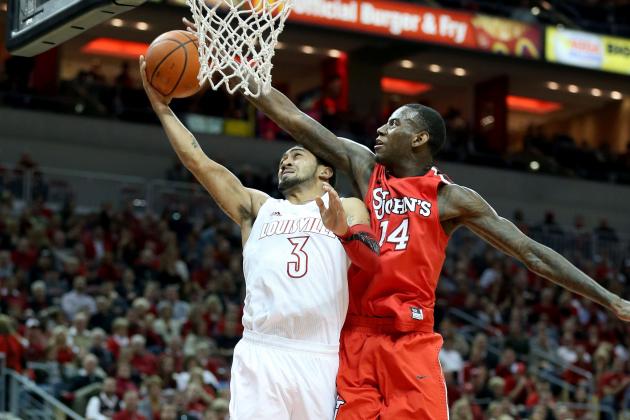 Andy Lyons/Getty Images

Tournament Outlook: No. 10 seed / Open against Villanova
St. John's appeared to hit its stride in the second half of January, when it collected five straight wins. The successful spurt proved unsustainable for the Red Storm, who eventually tumbled to 10th in the conference.
St. John's heads into the postseason on a slide. The Red Storm have suffered six losses in the last seven games and are searching for answers at the wrong time.
The team's tournament chances took a tremendous hit on March 1, when D'Angelo Harrison was suspended for the season by St. John's. The sophomore guard has tallied more than 1,000 points in his Red Storm career and ranked third among Big East scoring leaders at the time of his suspension.
Odds: 25/1
Chris Chambers/Getty Images

Tournament Outlook: No. 5 seed / Open against winner of Seton Hall vs. South Florida
Syracuse strutted through the majority of its season looking like No. 1-seed material. Then the wheels fell off the bandwagon.
The Orange are 5-7 since Jan. 26 and appear unable to stop a disastrous late-season spiral. Syracuse was throttled in its last regular-season game as a Big East member, falling 61-39 at Georgetown.
The result served as a punctuation mark at the end of an ugly final stretch. Syracuse enters the postseason with four defeats in its last five games.
The Orange will be unceremoniously bounced from its final Big East tourney sooner rather than later unless a lineup that once seemed loaded and versatile snaps out of a six-week slump. Syracuse hasn't won the tournament since claiming back-to-back titles in 2005-06.
It's been a while since we've seen this squad play its best basketball, but the roster talent can't be ignored. Nor can the leadership of Hall of Fame coach Jim Boeheim.
Odds: 7/1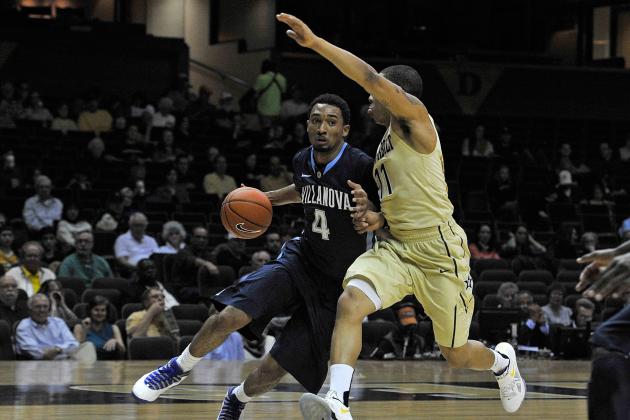 Frederick Breedon/Getty Images

Tournament Outlook: No. 7 seed / Open against St. John's
While Syracuse's slide has left prognosticators scratching their heads, no Big East team is more of an enigma than the Wildcats. Villanova is capable of reaching the tournament title game if it can string together well-rounded efforts.
It's also easy to imagine the Wildcats struggling against St. John's and bowing out immediately from the party at MSG. Consistency does not rank highly among the team's attributes.
Villanova owns three victories over conference foes who ranked among national poll leaders when the matchup took place (No. 5 Louisville, No. 5 Georgetown and No. 3 Syracuse).
Before you let those wins hype you up about the Wildcats' chances, please recall the four losses suffered against Pittsburgh and Providence, along with a disheartening February defeat at Seton Hall.
This is a hard team to figure out. Coach Jay Wright would probably agree.
Odds: 20/1