The 10 Most Underachieving Teams in College Basketball This Season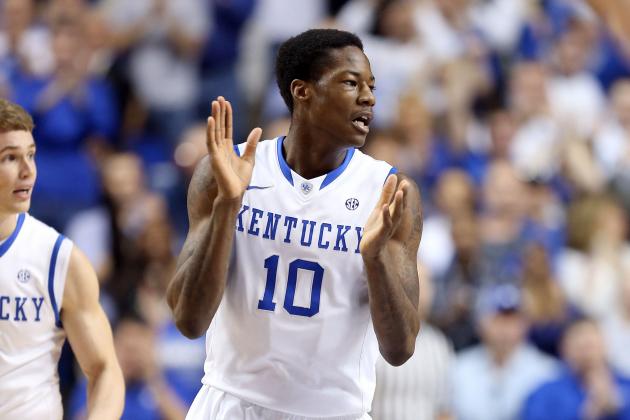 Andy Lyons/Getty Images
The defending champs are on the bubble.
Do you smell that? It's March, and spring is in the air.
But more importantly, March Madness is already here, and that means upsets, drama, Cinderellas and all sorts of twists and turns before a national champion is finally crowned.
Those words don't apply to any of these teams. All of the teams in this slideshow have underachieved this season—some in big ways, some in small, but all have disappointed.
These are the 10 most underachieving teams in college basketball for the 2012-2013 season. Some are expected, while others are outside of the box, but they're all underachievers.
Begin Slideshow

»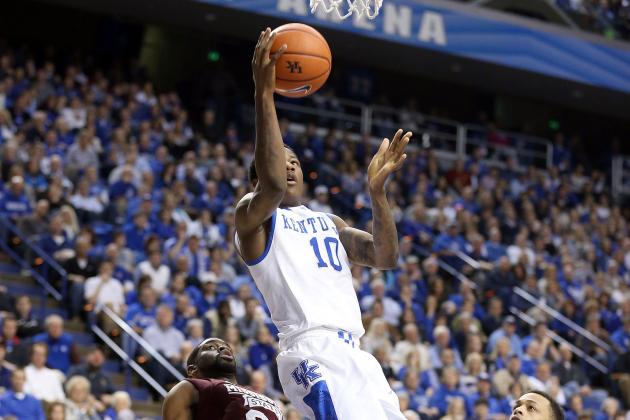 Andy Lyons/Getty Images
Kentucky is not a lock for the tournament.
Fair or unfair, when you're the defending national champion, you come with expectations.
Few observers felt it would be an easy transition year for a Kentucky Wildcats team that lost virtually all of its veteran leadership from last year.
But coach John Calipari did bring in another recruiting class loaded with stubs and entered the season as the preseason No. 3-ranked team in the nation.
However, Kentucky (21-10, 12-6 SEC) has struggled to find consistency. It suffered bad home losses to Texas A&M and Baylor and has seen itself slip to the bubble with back-to-back losses against Arkansas and Georgia.
The Georgia loss is particularly troubling, as the Bulldogs are playing at best for an invite to a lower-level postseason tournament and Kentucky was a preseason favorite to contend for a repeat.
Couple that with a 30-point blowout loss earlier in the year to Tennessee, and you have a team that is probably the most disappointing in the nation.
A win over Florida to close out the SEC regular season will likely sooth some ruffled feathers, but the Wildcats still have work to do in order to avoid punching their ticket to the NIT rather than the Big Dance.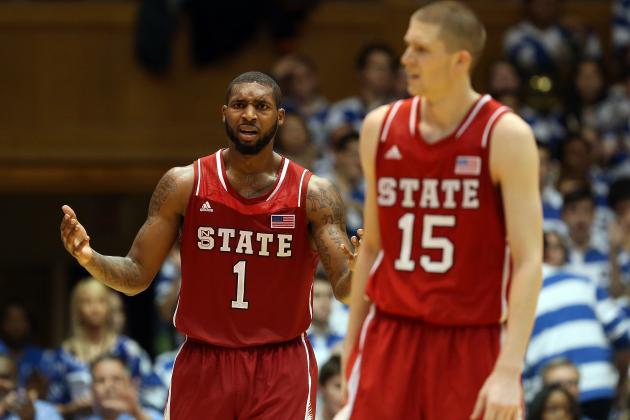 Streeter Lecka/Getty Images
This was supposed to be the Wolfpack's year.
This was supposed to be the year for NC State to break through and win the ACC.
But the Wolfpack (22-9, 11-7 ACC) have been a bit disappointing, in particular during league play, and have once again been passed by traditional powers UNC and Duke for the top of the ACC standings.
It was instead the Miami Hurricanes who emerged as the out-of-the-box champion of the conference during the regular season.
In fairness, NC State does hold wins over Duke and North Carolina, but a midseason slump killed any chances of contending for the conference crown.
The Wolfpack are in no real danger of missing the tournament, but tough losses to Wake Forest and Virginia and a season ended against an even more disappointing Florida State squad have kept them from meeting their lofty preseason expectations.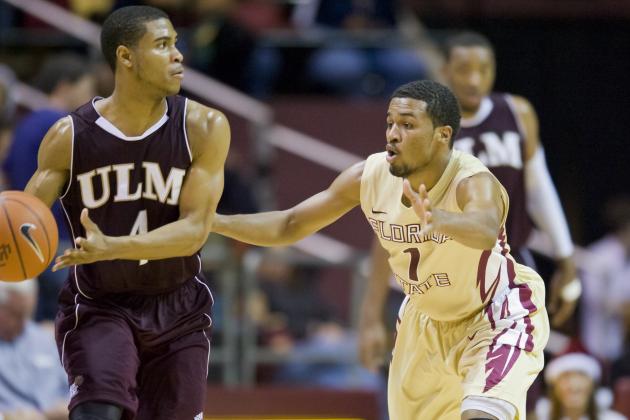 Jeff Gammons/Getty Images
How bad have the Seminoles been? Very bad.
So you're Florida State. You're the defending ACC tournament champions. Sure, you made an earlier-than-expected exit in the Big Dance, but you still entered this season with a good amount of optimism.
But then the Seminoles (17-14, 9-9 ACC), who were ranked No. 25 in the preseason AP poll, went out and lost their first game of the season, at home, against South Alabama.
And it got worse. They also lost at home to Mercer and then get beat by 25 at home against in-state rivals Florida in a game where they showed zero effort.
None of that touches on a road loss at Auburn, one of the Tigers' nine wins this season, or another 25-point blowout at Wake Forest.
The 'Noles are lucky to be even headed to a tournament like the NIT this year, and they've only accomplished that by winning three of their final four games.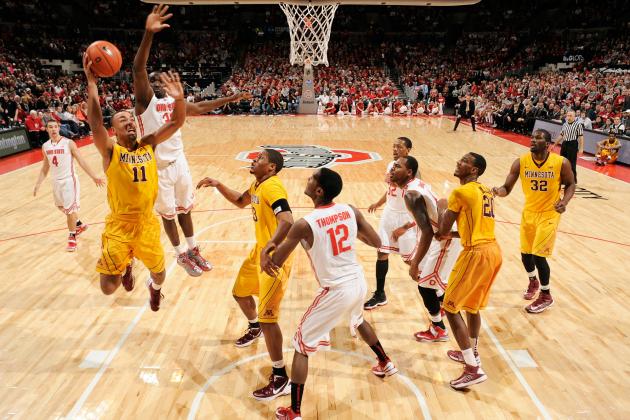 Jamie Sabau/Getty Images
The Gophers were a sleeper Big 10 pick and have disappointed.
Last season, the Minnesota Golden Gophers made it all the way to the NIT title game before losing to Stanford. But as anyone will tell you, it's the trips to the Big Dance that matter, and not even a second-tier championship will do.
That's why, entering this season, the Gophers (20-11, 8-10 Big 10) were considered a sleeper pick in conference and most felt they would be dancing come March.
But unless something drastic happens, it seems that Minnesota will once again be punching its ticket to the NIT. Not something you'd have expected from a team that began the year 15-1, including wins over Florida State, Michigan State and Illinois.
But then the collapse happened. The Gophers won only five of their last 15 games, and they followed up a big win over Indiana with losses to Purdue and Nebraska.
Well, maybe next year, Gophers.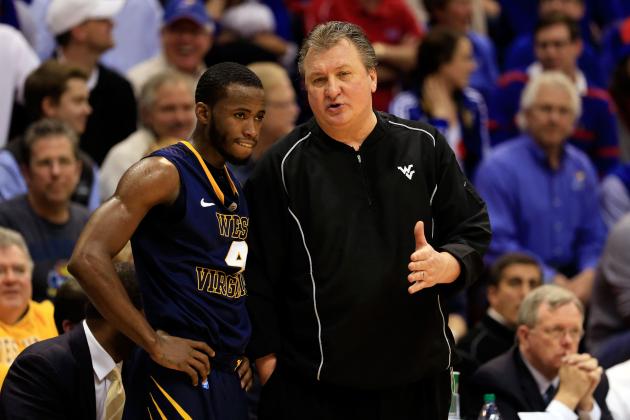 Jamie Squire/Getty Images
It's been a season to forget for Bob Huggins.
When West Virginia moved to the Big 12 this season, most people felt it would immediately contend for a conference title. To say it hasn't would be understating the problem by more than a little bit.
The Mountaineers (13-18, 6-12 Big 12) have been brutally bad. They've lost seven of their last eight heading into a regular-season finale against Texas Tech in a matchup of two of the conferences worst teams.
There is virtually nothing good to say about this season, and for a team that was once considered a solid tournament pick, that's inexcusable.
The Mountaineers have been just about three levels beyond awful.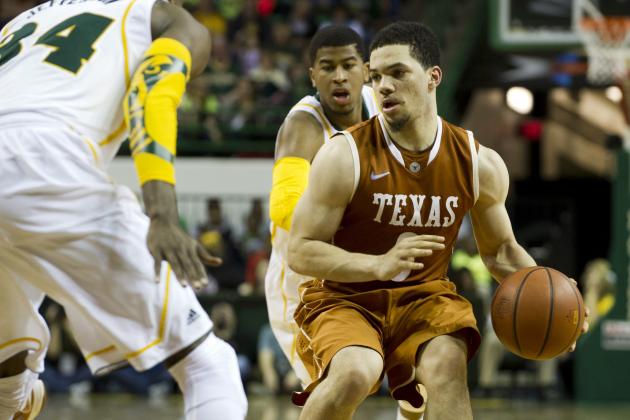 Cooper Neill/Getty Images
Texas has not lived up to the hype.
Another team looking to build on last year's success, the University of Texas men's basketball team has fallen flat on its face and will need work to qualify for any postseason play this year.
The Longhorns (15-16, 7-11 Big 12) should've known they were in for a long season when they lost, by double digits, to Division II Chaminade in the opening round of the Maui Invitational back in November.
The trip to Hawaii was most unkind for Texas, as the Longhorns also lost to USC, who has been a few notches less than good this season.
How bad has it been in Austin this year? Well, the Longhorns lost to West Virginia.
Twice.
That should tell you all you need to know.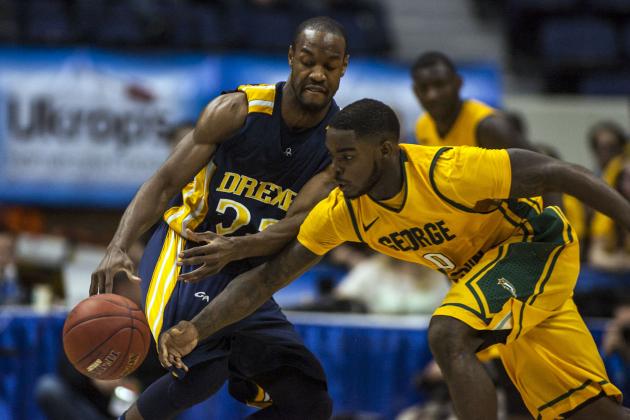 USA TODAY Sports
It's been that type of year for the Dragons.
Putting it very simply, Drexel is one of those teams that got absolutely jobbed out of an NCAA tournament berth last season. It went 16-2 in a tough Colonial Athletic Association and only lost one game after Jan. 2—against Virginia Commonwealth in the conference championship game.
The Dragons (13-18, 9-9 CAA) finished last year with 29 wins and were expected to be the class of the conference this season with VCU vacating for the A-10.
But that didn't happen. Drexel has no hope of reaching any postseason play this year after a season-ending loss in the first round of the CAA tournament against George Mason.
The lowlights of this season include losses to Illinois State, Rider and Tennessee State.
Yipes.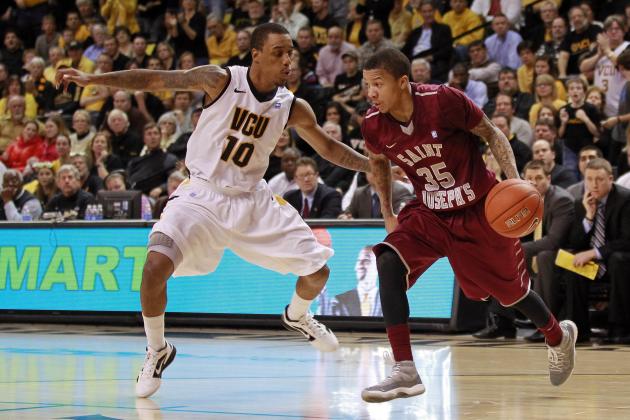 Geoff Burke-USA TODAY Sports
The Hawks were a sleeper pick in a suddenly loaded A-10.
St. Joseph's (17-12, 8-8 Atlantic 10) was considered by many to be a sleeper pick in what became a loaded Atlantic 10 conference with the addition of Butler and VCU.
That hasn't played out, though, and they'll instead find themselves at the kiddie table of postseason play, with zero chance of securing a ticket to the Big Dance.
The Hawks have nobody to blame but themselves. After starting out the season with a strong win over Notre Dame, they dropped one to Florida State. Granted, that loss looks worse now than at the time, but it was still a winnable game.
Losses to Fairfield and St. Bonaventure are far more inexcusable, though, for a team that had opportunities to upset teams like Butler and VCU but could not cash in.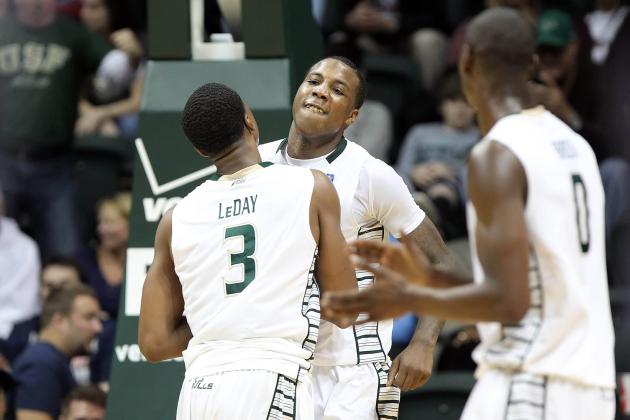 Kim Klement-USA TODAY Sports
The Bulls made some noise last year and returned all their leading scorers.
Last year, the South Florida Bulls were one of the biggest surprises in college basketball. They won 22 games, went into the tournament as a First Four team and scored wins over California and an upset of Temple before losing close to Ohio in the Round of 32.
The Bulls (12-18, 3-15 Big East) won't anywhere close to repeating that success, despite returning their five leading scorers from last season.
They've been horrific, with just three wins in their 18 Big East games this season.
It's hard to really call them disappointing, as they aren't a traditional basketball powerhouse like some of the team's on this list. But to follow up such a successful season with a dub like this is truly disappointing for a team looking to build.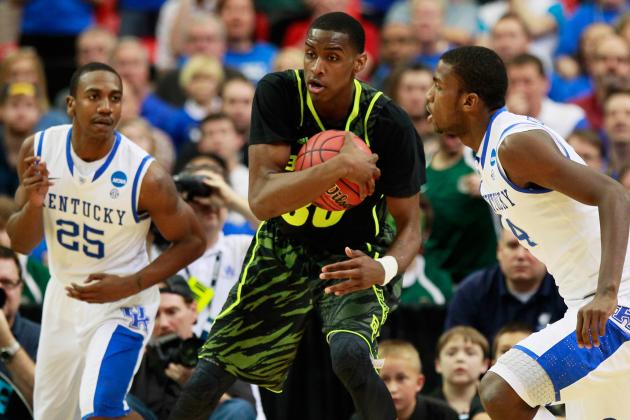 Kevin C. Cox/Getty Images
Baylor has had a rough season.
The Baylor Bears have had trouble repeating last year's success. They are firmly on the bubble, most likely looking in from the outside, and will need help to qualify for the tournament.
The Bears (18-13, 9-9 Big 12) have struggled with consistency and have a few bad non-conference losses, including losses to the College of Charleston and Northwestern.
They did nothing to help their case for any sort of NCAA tournament consideration with a very bad loss to a terrible Texas team last week. Without a deep run in the Big 12 tournament and some help, it seems very likely that the Bears will be heading to the NIT this season.
And that's disappointing for a team that won 30 games last season.