Ranking the Top 5 Glue Guys in Big 12 Basketball
USA TODAY Sports

Big 12 basketball has put together a decent season. Despite the disappointments at Texas and West Virginia, the league could still possibly get six teams into the NCAA tournament.
As is the case with all successful teams, there are players who do not necessarily get the press they deserve but are vital contributors. Of course, they are glue guys. These players do the dirty work and fill in the gaps for their respective teams.
The Big 12 is home to some of the best glue guys in the country. From Kevin Young at Kansas to Will Spradling at Kansas State to Michael Cobbins at Oklahoma State, several of these players could be determining factors in whether their teams make deep runs in the NCAA tournament.
Here are the top five glue guys in Big 12 basketball.
Begin Slideshow

»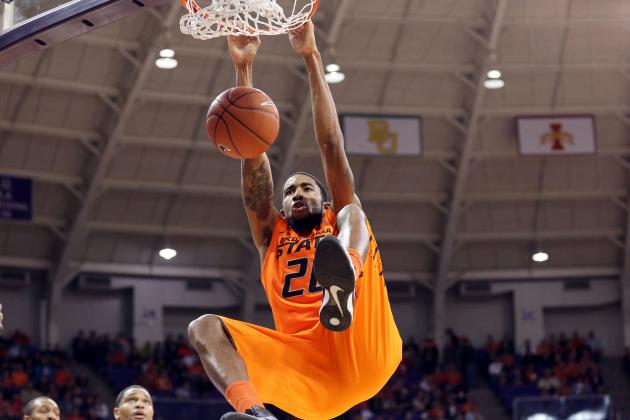 Jim Cowsert-USA TODAY Sports

Michael Cobbins has come a long way since arriving in Stillwater. As a redshirt sophomore, Cobbins provides an active, athletic big man down low, and he is a big reason Oklahoma State is as good defensively as it is this season, ranking seventh nationally in defensive efficiency, according to KenPom.com.
He leads the team with 6.3 rebounds and 1.5 blocks per game. His impact was best exemplified in an overtime win over Baylor on Feb. 6 where Cobbins blocked A.J. Walton on the defensive end, leading to Markel Brown's end-to-end game winner.
Offensively, Cobbins does not put up big numbers, but he is efficient when he gets his opportunities. Cobbins is averaging 6.9 points per game while shooting 55 percent from the floor and 76.5 percent from the free-throw line.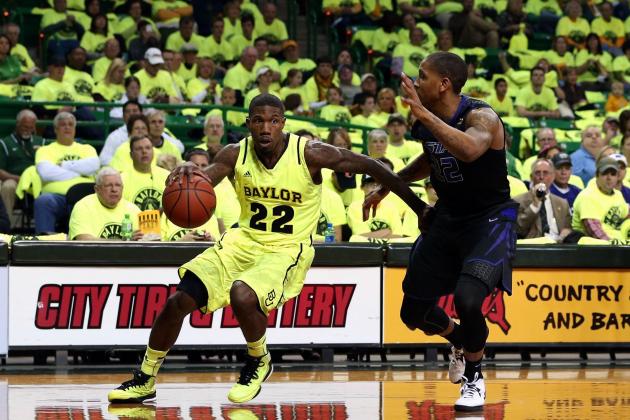 Kevin Jairaj-USA TODAY Sports

A.J. Walton is a senior guard who fills in the gaps for Baylor, playing good perimeter defense and providing some toughness.
From his sophomore to his junior year, Walton's playing time significantly decreased with the arrival of junior college transfer Pierre Jackson. Walton went from playing 33 minutes his sophomore year to 20.3 minutes his junior year.
This year, Walton has figured out a way to get on the court more alongside Jackson. He provides a little bit of everything for the Bears, averaging 7.2 points, 3.6 rebounds, 3.6 assists and 1.8 steals in 28 minutes per game.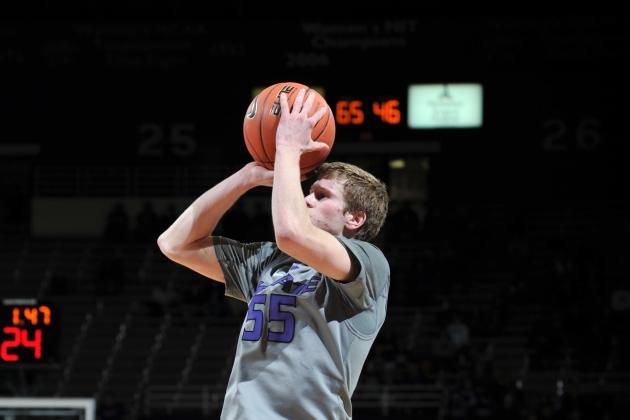 USA TODAY Sports

Will Spradling's demeanor rarely changes, and he is a steadying influence for Kansas State. Spradling is a good position defender and does not make many mistakes.
He can handle the ball, taking some pressure when needed off Angel Rodriguez, and Spradling is also a good outside shooter, making 36.8 percent of his threes this season. He can be trusted to handle the ball at the end of games, since he is also an 87.9 percent free-throw shooter.
While Spradling can shoot, he does not need touches to be effective, which works well considering he can play off Rodriguez and Rodney McGruder.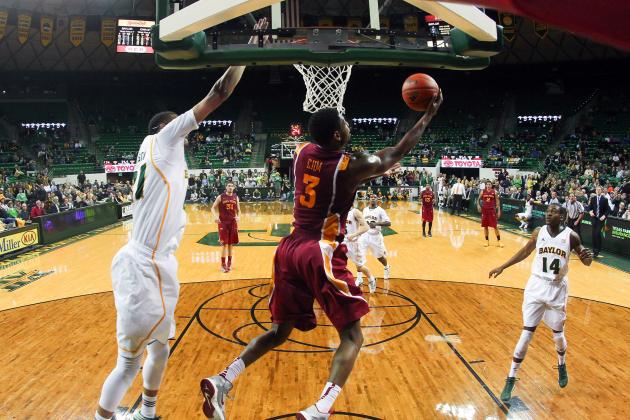 Kevin Jairaj-USA TODAY Sports

Melvin Ejim has been a really good player throughout his three years at Iowa State and brings great toughness to a team that doesn't have the most physically imposing front line. He has taken his game to another level in his junior year.
A 6'6" forward, Ejim can stuff a stat sheet. He is leading the Big 12 with 9.4 rebounds per game, which is remarkable considering his size. Ejim is also averaging 10.8 points per game while shooting 50.2 percent from the floor.
Ejim has really improved his outside shooting, making 37.5 percent from beyond the arc compared to 22 percent a year ago.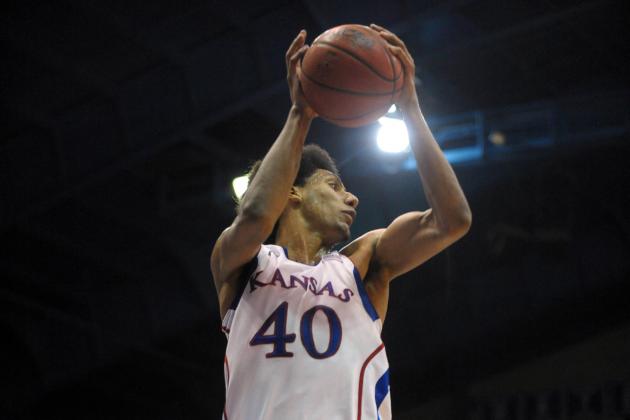 Denny Medley-USA TODAY Sports

Kevin Young is the definition of a glue guy. He provides great energy and does a lot of the dirty work that does not show up in box scores. Young has become a vital part of a national title contender, something that most didn't expect when he decided to transfer from Loyola Marymount after his sophomore season.
He really is the perfect player to play alongside center Jeff Withey. Young is active and athletic, capable of guarding away from the basket while also being able to hold his own down low.
Young is averaging 7.7 points and 6.9 rebounds per game while shooting 53.7 percent from the field. He even ranks 13th in the Big 12 in steals with 1.2 per game.