The 10 Most Entertaining Coaches in College Basketball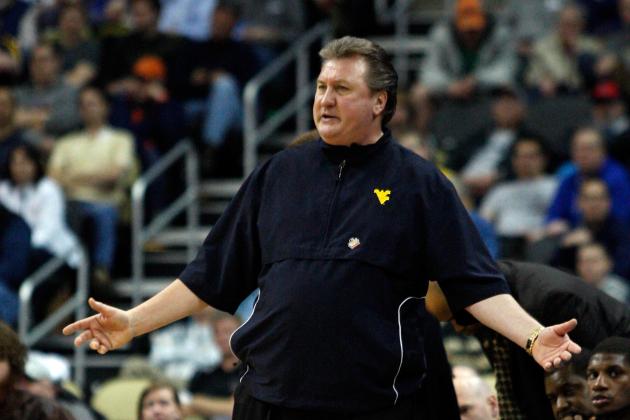 Jared Wickerham/Getty Images

Being a head coach in college basketball doesn't actually require theatrical experience, but sometimes it can seem that way. Whether their teams are winning or losing, a fair number of top-tier hoops coaches provide a sideshow all to themselves.
Bob Huggins has been bringing his own brand of fireworks to the college sidelines for better than two decades now. The combustible West Virginia head man—seen here in "You talkin' to me?" mode—has had more to bemoan than to cheer with this season's struggling Mountaineers.
Read on for more on Huggins and the rest of the 10 most watchable coaches in the college ranks.
Begin Slideshow

»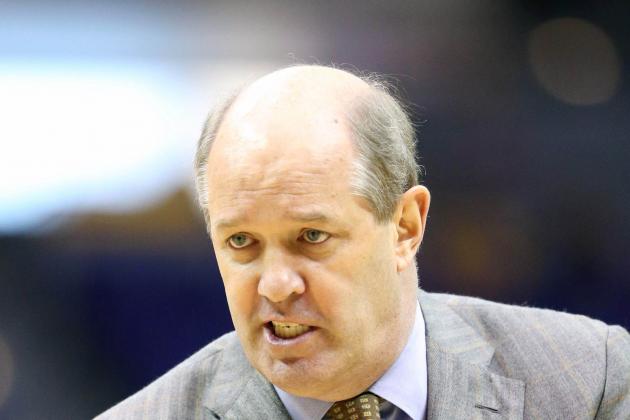 Cystal LoGiudice-USA TODAY Sports

For all that he looks like Central Casting's recommendation for Willy Loman, Kevin Stallings patrols the sidelines with a lot of enthusiasm. The Vanderbilt coach's rubber face covers every setting from jubilation to desolation.
Of course, some years his options are limited, as they have been by this season's dismal 10-14 squad. Still, give Stallings something to celebrate rather than cringe at and he's certainly up to the task.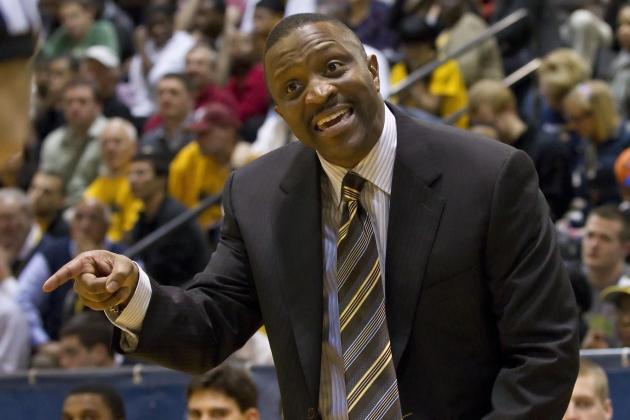 Christopher Szagola-USA TODAY Sports

Blessed with one of the best nicknames the coaching ranks have seen in years, James "Bruiser" Flint fields teams that play defense exactly like you'd expect from his nom de guerre.
Of course, that tends to produce a lot of whistles against Flint's players…and a lot of pleading from the former St. Joe's point guard in response.
Flint's Drexel squad is having a rough time of it this season, and the 10-15 Dragons have their coach doing some fire-breathing of his own. Like many former players, though, Flint will be in the thick of the celebration if his squad pulls off a big win.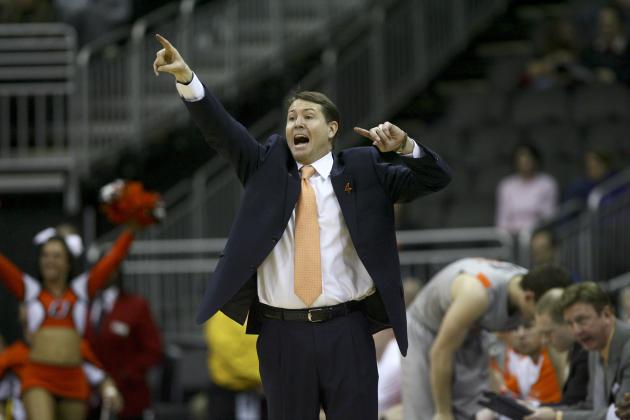 Ed Zurga/Getty Images

Don't let Travis Ford's Boy Scout looks fool you. The fifth-year Oklahoma State head coach can throw a fit with the best when he doesn't like his team's performance (or the officials').
Ford's short fuse and talent for well-timed explosions are no accident. The former Kentucky point guard studied under another coach noted for histrionics: Rick Pitino.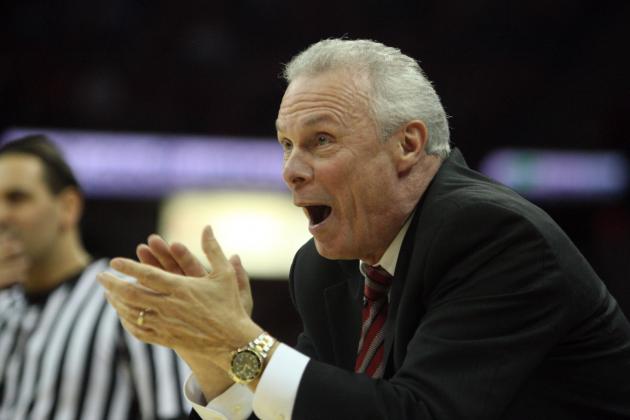 USA TODAY Sports

Ironically, a coach whose teams have a reputation for boring opponents into submission is one of the most lively figures on any sideline.
Bo Ryan, Wisconsin's master of the 45-44 win, routinely provides more fireworks from the bench than his team does with the ball in its hands.
Like many coaches on this list, the vocal Ryan has a profound interest in keeping his defense-first squad out of foul trouble—or, failing that, in making sure the opposing team suffers just as much as his.
And, with his squad tending to play so many close games—witness their three straight OT contests this season—Ryan rarely has an opportunity to relax before the final buzzer.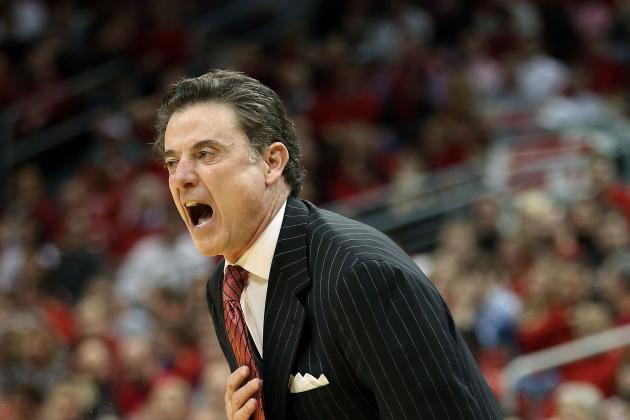 Andy Lyons/Getty Images

A large part of Rick Pitino's success has rested on his ability to make the rules work for his team (as seen most obviously in his famous enthusiasm for the three-point shot).
Of course, when he disagrees with how the refs are applying those rules, he's one of the quickest coaches to let them know it.
Few coaches can match Pitino's volcanic sideline temper, a trait that doesn't tend to endear him to the opposition.
Pitino also gets bonus points here for being a better interview subject than most coaches, as when—following a loss to a Greg Whittington-less Georgetown squad—he joked that he was thinking of suspending a player to see if it would help his slumping team.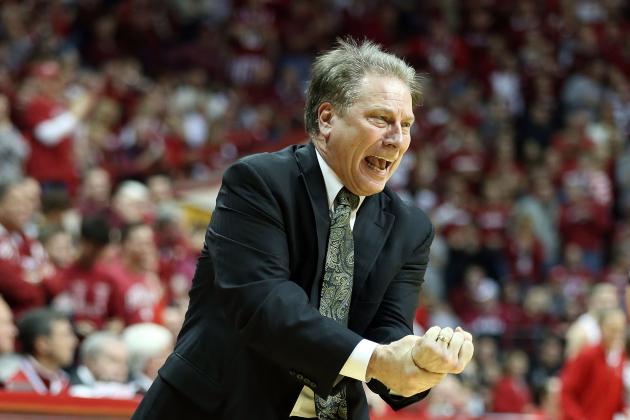 Andy Lyons/Getty Images

Though a point guard in his playing days, Tom Izzo has built his reputation on hard-charging, board-crashing frontcourts.
Of course, that means the 5'9" Spartans coach is routinely looking up about a foot at his own players, but it's the burly power forwards who get the worst of that exchange.
Izzo packs a lot of energy (not to mention vocal volume) into his undersized frame, and he lets loose on players and officials with equal abandon.
Considering how many Final Four appearances he's earned with Michigan State, it's a wonder he hasn't sparked a run on sub-6'0" coaches around the country.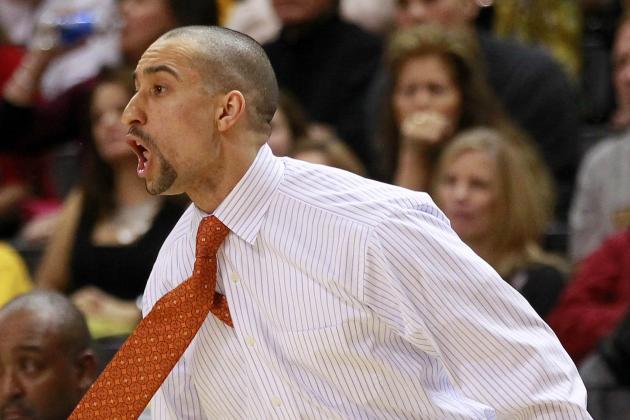 Geoff Burke-USA TODAY Sports

At 35, Shaka Smart is one of the youngest head coaches in Division I, an especially remarkable trait given the enormous success his program has enjoyed.
The havoc defense that has made VCU one of the country's most dangerous teams is little more than an extension of the Rams' dynamic coach.
Smart has a reputation for jumping into drills with his players, and it's not unusual to see him on the sidelines looking like he'd rather be in a jersey than a shirt and tie.
His enthusiasm doesn't prevent him from giving the refs an earful, though, especially when his pressing defenders aren't getting the close non-calls they need.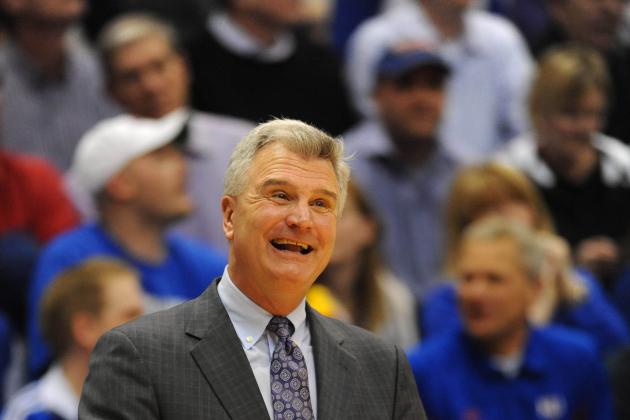 Denny Medley-USA TODAY Sports

Intense even by the standards of major-college coaching, Bruce Weber is rarely at rest on the sidelines. He's also rarely quiet—few coaches are as likely to make themselves heard over the din of an arena as Kansas State's first-year man.
Weber's distinctive voice—the result of throat surgery in his youth—doesn't always make for easy listening, but the often-raspy coach can certainly keep the home fans engaged.
On top of his high-decibel protestations, he also has an array of expressions of shock and faux-innocence to rival Rasheed Wallace.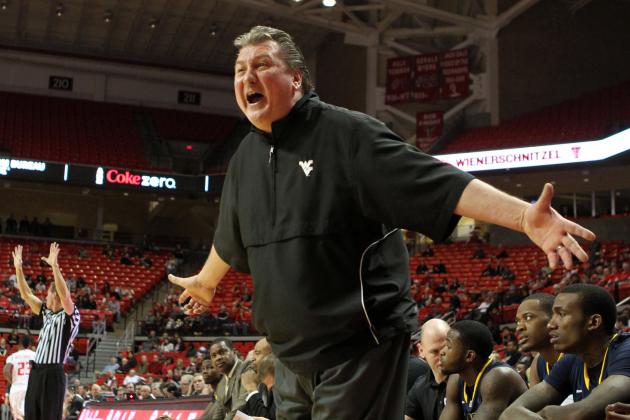 Michael C. Johnson-USA TODAY Sports

Bob Huggins is one of the easiest coaches to pick out on the sidelines, as he's the rare head man who wears a windbreaker rather than a suit during games. He'll also be the one coming close to jumping out of that windbreaker on a regular basis.
Huggins has one of the shorter fuses in the business, and he's not afraid to earn a technical foul if it might get his team on track.
If you're looking for an active coach with a measurable (though remote) chance of a Bobby Knight-level meltdown, you could do a lot worse than Huggy Bear.
Buzz Williams shares plenty of traits with the coaches below him on this list. He's an evangelist for great defense, an active sideline prowler and a willing berater of officials when the need arises.
What sets Williams apart in this group, though, is his willingness to go from pacing to dancing when the situation calls for it.
His postgame waltz at West Virginia last year earned him his share of enmity, but the above dance routine (safely home in Milwaukee) brought nothing but cheers.