College Basketball: Winners & Losers from the AP Top 25 Rankings in Week 16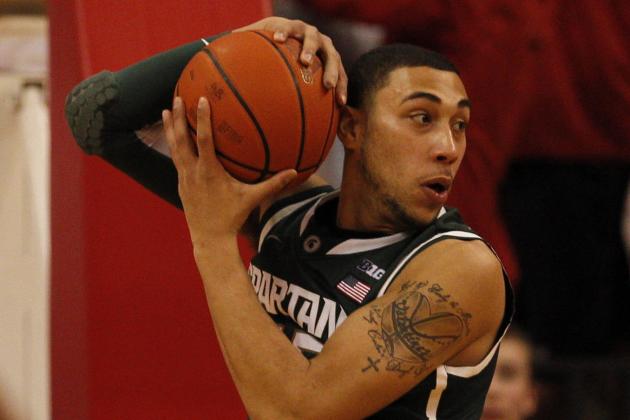 Bruce Thorson-USA TODAY Sports

Even in a week that featured two AP Top 10 teams lose to unranked foes, the last seven days in college basketball have been relatively uneventful—at least by this season's standards.
And with only 38 teams receiving votes in the latest AP poll (via ESPN)—the lowest total since Week 10—it seems the voters have settled on the general subset of teams they consider worthy of attention through the end of conference play.
Within that group, the battle for positioning is tight, as evidenced in the slides ahead.
Begin Slideshow

»
Bruce Thorson-USA TODAY Sports

Last Week: 8th
This Week: 4th
Record: 22-4, 11-2 (Big 10)
Despite a résumé devoid of bad losses, the Spartans didn't crack the AP Top 10 until last week. And even then, Michigan State was a rather tepid eighth.
But it seems the voters' once-cautious attitude toward this team did a complete 180 last Tuesday when Tom Izzo's team pummeled rival Michigan in East Lansing. Statement win in hand, the Spartans now sit three spots ahead of the next best four-loss team.
USA TODAY Sports

Last Week: 5th
This Week: 3rd
Record: 25-2, 12-0 (West Coast Conference)
With Duke losing and Miami looking rather pedestrian in close wins over Florida State and Clemson, I thought Gonzaga—the nation's only remaining two-loss team—would earn a serious look at No. 1. Instead, the Bulldogs earned just two first-place votes after a week in which they clobbered rival St. Mary's on the road.
With a road game at BYU as the only possible exception, Gonzaga won't have many more chances to impress the pollsters before March. It now seems that the only path to a first-ever No. 1 ranking for this program would involve losses by Indiana, Miami and perhaps even Florida.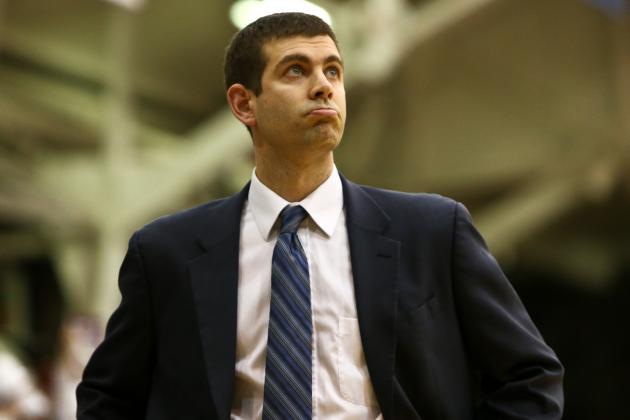 USA TODAY Sports

Last Week: 11th
This Week: 15th
Record: 21-5, 8-3 (Atlantic 10)
How does one explain this Butler team? The group has gone 5-3 in its last eight Atlantic-10 games yet remains firmly in front of fellow mid-majors like New Mexico, Colorado State, Memphis and VCU.
Well, those nonconference victories over Indiana and Gonzaga certainly help. As each of those teams prospers, so does Brad Stevens' Bulldogs. And in a week that included a home loss to Charlotte and a razor-thin win at Fordham, Butler falls only four spots.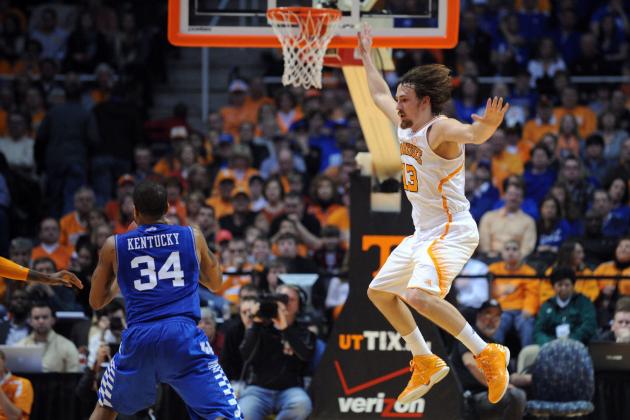 USA TODAY Sports

As Kentucky tries to begin life without Nerlens Noel, the SEC now only has one team, Florida, ranked in the Top 25.
More surprising still, Florida is one of only two SEC teams to even receive votes in this week's AP poll. And the other team, Missouri, garnered only four points total.
Flipping back through recent history, I tried to find the most recent AP poll that contained only one Top 25 SEC team.
I had to go back to January 17, 2011, and even then the situation was less dire. In addition to Kentucky's No. 12 ranking, Georgia, Vanderbilt and Florida all earned more than 40 points.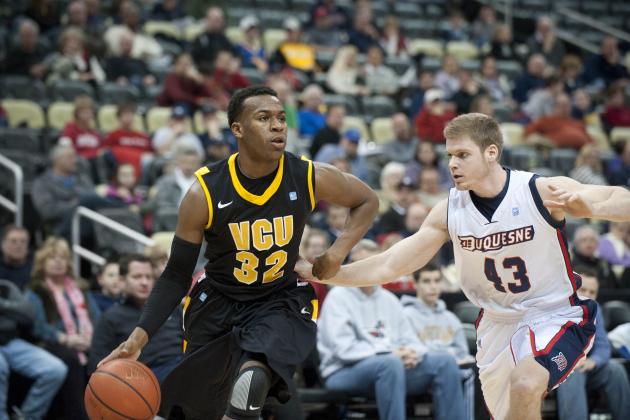 USA Today SPORTS

Last Week: NR (33rd, 35 votes)
This Week: 24th
Record: 21-5, 9-2 (Atlantic 10)
After a three-week absence, Shaka Smart's Rams are back in the Top 25. And it's nice to see voters paying attention to margin of victory in elite mid-major conferences like the A-10. VCU skunked Massachusetts and George Washington by more than 15 points each, and the voters responded by bumping the Rams nine spots.
USA TODAY Sports

Last Week: 22nd
This Week: 21st
Record: 22-3, 12-0 (Conference USA)
Josh Pastner's Tigers have won 16 in a row. Over their last three games, they've beaten the second-place team in their conference (Southern Miss) by 13 and the third-place team (Central Florida) by 22. Their only losses are to VCU, Minnesota and Louisville.
Still, Memphis' climb up the AP poll has been glacial. Voters have justly noted that Conference USA is down this year, but I wonder if their slant against Memphis is a bit heavy considering the Tigers' recent play.
USA TODAY Sports

Last Week: 14th
This Week: 9th
Record: 21-4, 9-3 (Big 12)
After a three-week freefall, Bill Self's Jayhawks righted the ship with blowout wins over Kansas State and Texas at home. The pollsters' reward was a five-spot bump, the biggest movement (up or down) for any team in the Top 25.
The move confirms two things:
1.) Voters pay attention to margin of victory in Power Six conferences;
2.) Voters are more likely to forgive a blue-blood program for its recent sins if it can flex its muscles a couple of times on national television.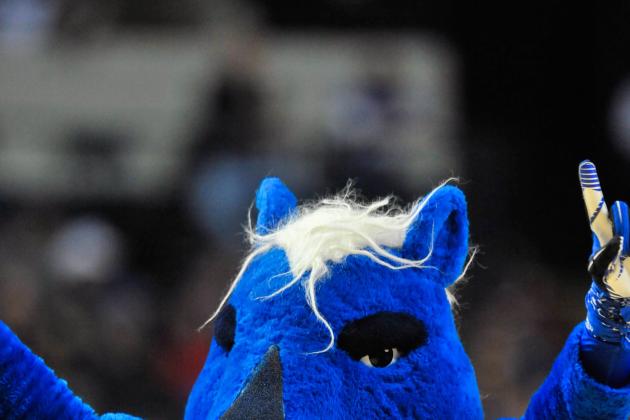 Jim Brown-USA TODAY Sports

Last Week: NR (No votes)
This Week: NR (34th, 3 points)
Record: 23-4, 15-1 (Sun Belt)
Few have taken note of the Blue Raiders on their current 11-game winning streak, and a recent 93-41 thumping of Troy seems to have changed the calculus very little.
All four of Middle Tennessee State's losses came on the road to quality opponents: Florida, Belmont, Akron and Arkansas State. The latter two were decided in overtime.
The Blue Raiders won't have many more opportunities to impress, but perhaps an upcoming showdown with second-place league foe South Alabama will grab some voters' attention.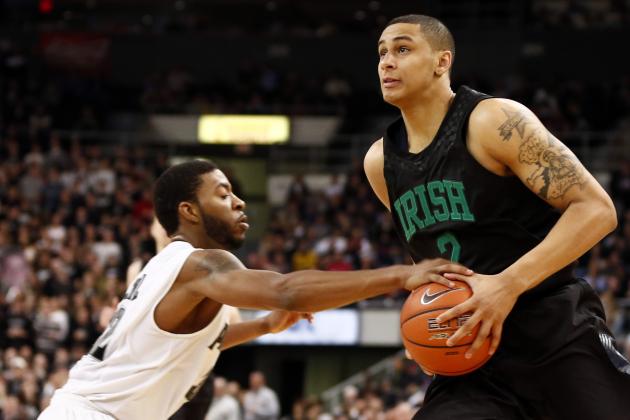 USA TODAY Sports

Last Week: 21st
This Week: 25th
Record: 20-6, 8-5 (Big East)
The Irish are lucky to still have a number next to their name after a week the featured them brush past hapless DePaul in overtime and lose badly at Providence.
That 5OT win over Louisville on Feb. 9 has been Notre Dame's parachute. Without it, you'd have to go back to a Jan. 7 win at Cincinnati to find the last time this team scored a quality win.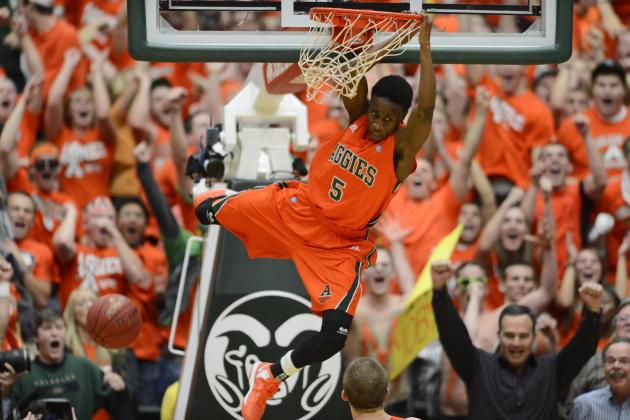 Ron Chenoy-USA TODAY Sports

Last Week: 24th
This Week: 22nd
Record: 21-4, 8-2 (Mountain West)
After scoring two big conference wins—home against San Diego State and at Air Force—Colorado State has won six in a row and now occupies sole possession of second place in the brutal Mountain West.
And yet the team one-half game ahead of the Rams in the league standings, New Mexico, has six spots on the Rams in the AP poll.
That ought to a change if Larry Eustachy's team can top the Lobos at home next Saturday. That game paired with a Wednesday trip to UNLV gives Colorado State two high-profile chances to impress the voters before postseason play.