By Popular Demand: The Top 25 Basketball Players from the State of Oregon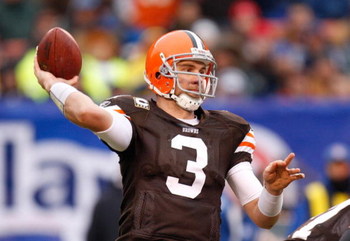 Growing up in Tacoma and Seattle, I always looked down upon those citizens from the south (Oregon), considering them my dirty little step-brother (as I matured, this disdain faded, as I realized Washington is just slightly better).
The reasons for my nose-raising? Easy:
—One major sports franchise, and it's the Trail Blazers.
—Portland is not in the same class as Seattle, so stop the comparisons.
—Uniforms of the Ducks and colors of the Beavers
—UW is better than UO and OSU. Heck, WSU is better. Shoot, Gonzaga is better. What the heck, Evergreen State College is better.
—Best thing to come out of Oregon: Tillamook Cheese and Ice Cream.
So when I wrote about the Top 25 Basketball Players to come out of the State of Washington (http://bleacherreport.com/articles/135348-top-25-hoopsters-of-washington-state ), I never thought I would be cajoled into doing the same thing for the State of South Washing...er...Oregon.
I almost think this was a waste of time. But here it is, nonetheless.
Honorable Mentions
—Derek Anderson: Scappoose HS, 2000 POY. Currently QB for Cleveland Browns
—Antoine Stoudamire: Jesuit HS, Georgetown, University of Oregon
—A.J. Feeley (pictured): All-State at Ontario High School. Highly recruited. NFL QB
—Jim Beattie: Glencoe HS, played hoop at Dartmouth, 1st Mariner to throw a one-hitter
No. 25 Brandon Brooks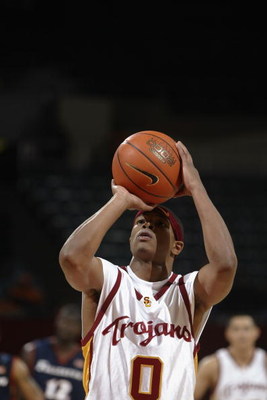 Jefferson, 2000 State Champ and POY. Went on to play at USC
No. 24 Thalo Green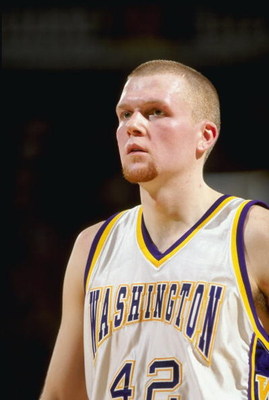 South Salem High School—State Champs
1996 OR High School POY
University of Washington
No. 23 Steve Woodside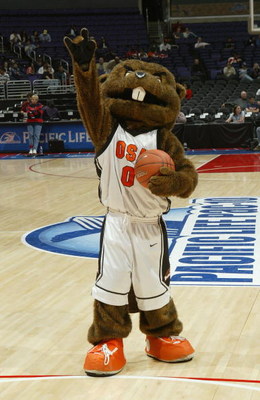 Parkrose High School
1982 McDonald's All-American
Oregon State University
(Note: Mascot pictured is NOT Steve Woodside)
No. 22 Michael Lee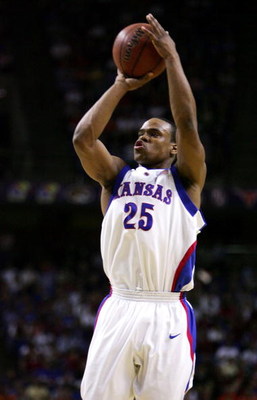 Part of the 2000 Jefferson squad, which may be the best high school team in Oregon history—State Champs, 28-0.
Went to two Final Fours with Kansas.
No. 21 Jeremiah Dominguez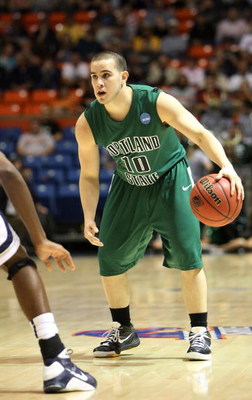 South Salem High School, 2004, Oregon POY—State Champs
Took Portland State to NCAA Tournament
Big Sky MVP
No. 20 Thomas Gardner
Another member of the 2000 Jefferson squad.
University of Missouri
Currently plays with the Atlanta Hawks
No. 19 Maarty Leunen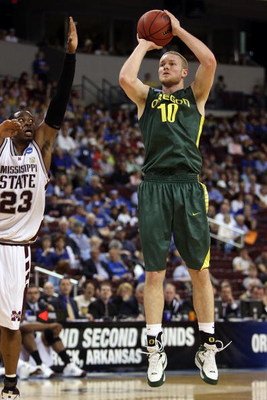 Redmond High School—State Champs 2003
University of Oregon
Second round pick in 2008 NBA Draft
No. 18 Charles Sitton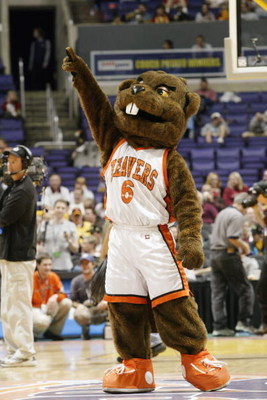 McMinnville High School
1980 McDonald's All-American
Second round pick in 1984 NBA Draft
Played a season with the Dallas Mavericks
(Note: Charles Sitton is not the mascot pictured)
No. 17 Josh Davis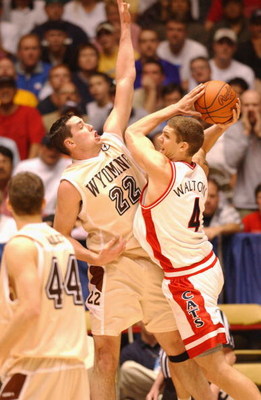 Salem Academy
University of Wyoming
Undrafted, yet has played for multiple NBA teams
No. 16 Blake Stepp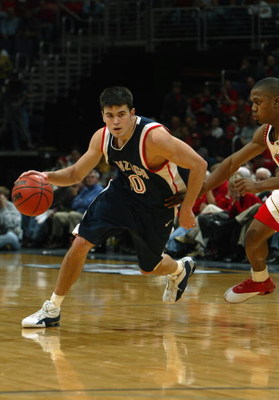 South Eugene HS, Oregon POY 2000
Gonzaga—West Coast Conference POY Junior and Senior seasons
Second round pick of NBA Draft 2004 by the Minnesota Timberwolves
No. 15 Matt Santangelo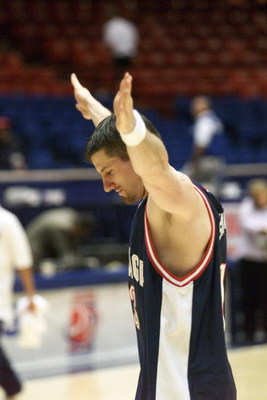 Central Catholic High School
Took Gonzaga to the Elite 8 for the first time
More assists than John Stockton at Gonzaga
No. 14 Aaron Miles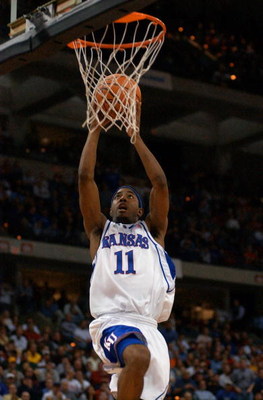 Another Jefferson alum from the 2000 28-0 team.
Went to two final fours with Kansas
All-time assists record holder at Kansas and in the Big-12
No.13 Kyle Singler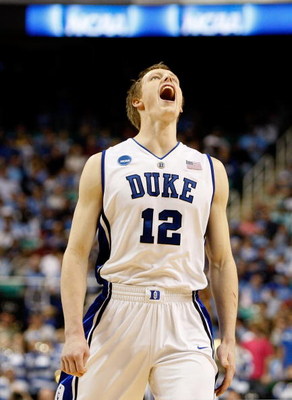 South Medford High School, OR POY 2007, McDonald's All-American
Duke
Will be moving up on the list very soon
No. 12 Luke Jackson
Creswell HS, Oregon HS POY 1998 and 2000
University of Oregon: All Pac-10 2002 and 2004 All-American
Drafted 10th overall by the Cavaliers in the 2004 NBA Draft
No. 11 Salim Stoudamire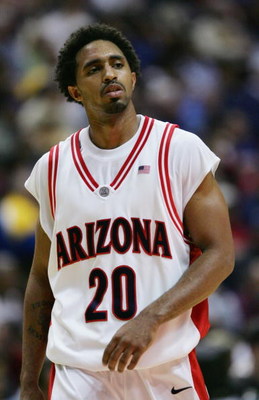 Lake Oswego High School
University of Arizona
Drafted in the second round by the Atlanta Hawks in 2005
No. 10 Mike Doleac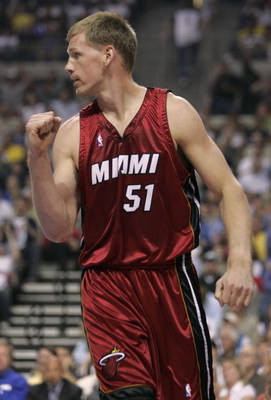 Central Catholic HS
University of Utah: Made it to the NCAA Championship game
10 years in the NBA: Won title while with the Heat
No. 9 Mike Dunleavy, Jr.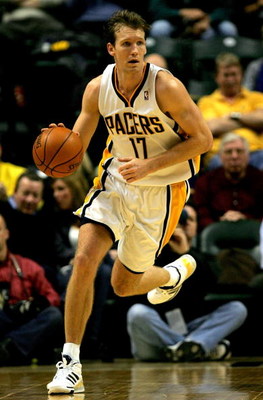 Jesuit: 1999 State Champs
Duke: National Champions
Drafted third overall by the Golden State Warriors in the 2002 NBA Draft
No. 8 Fred Jones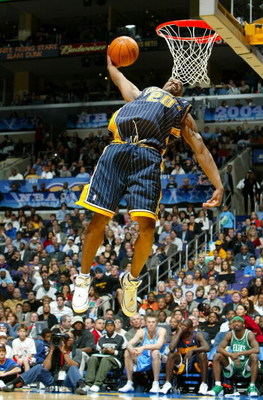 Barlow High School
University of Oregon
Drafted at No. 14 in the 2002 NBA Draft
2004 NBA Dunk Champion
No. 7 Steve 'Snapper' Jones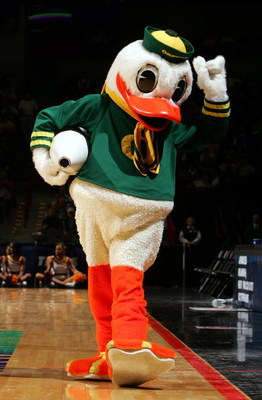 Franklin High School: 1959 Champs
University of Oregon
ABA: Three time All-Star with multiple teams
(Note: Mascot is NOT the "Snapper")
No. 6 Kevin Love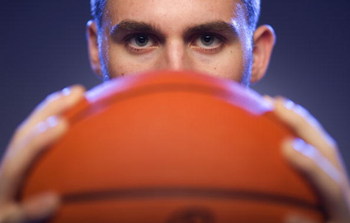 Lake Oswego High School: Oregon's all-time high school scoring record holder. McDonald's All-American
UCLA: All-American
Picked fifth overall in the 2008 NBA Draft
No. 5 Damon Stoudamire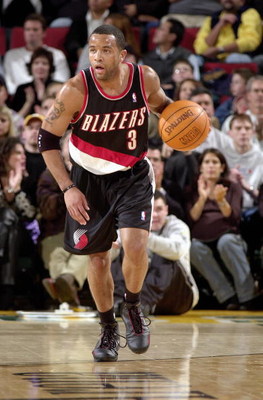 Wilson High School: State champs in 1989 and 1991.
University of Arizona: Pac-10 POY, All-American
7th selection in the 1995 NBA Draft. Rookie of the Year
No. 4 Terrell Brandon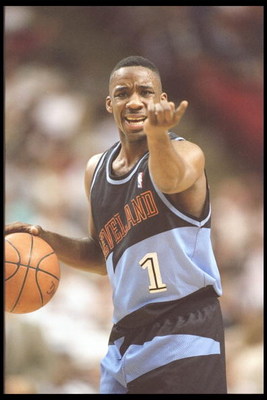 Grant High School
11th pick of the 1991 NBA Draft
Two-time NBA All-Star
No. 3 LeRoy Ellis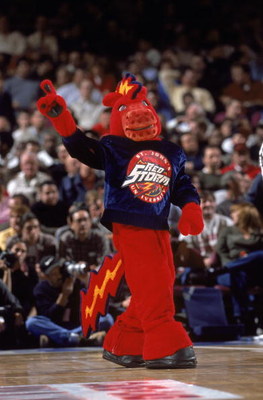 Parkrose High School
St. John's University
8th pick overall of 1962 NBA Draft by the Lakers
Part of the 1972 Lakers Championship team
10,000 points, 8,000 rebounds in NBA career
(St. John's mascot is NOT LeRoy Ellis)
No. 2 Danny Ainge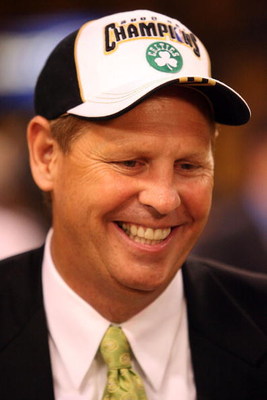 1976 and 1977 State Champs at North Eugene High School
Only person in history to be high school All-American in football, baseball, and basketball
Wooden Award winner at BYU
Played for Toronto Blue Jays
Two-time NBA Champion with the Celtics
No. 1 A.C. Green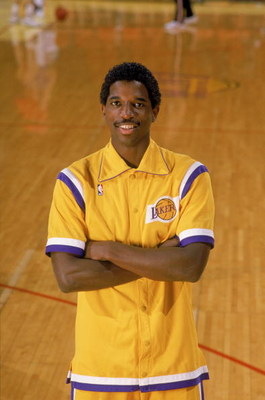 Benson High School
Oregon State University: All Pac-10
NBA All-Star
Three-time NBA Champion with the Lakers
NBA record holder for most consecutive games played
Keep Reading

Oregon Ducks Basketball: Like this team?