Blueprint for an All-Catholic Conference in NCAA Basketball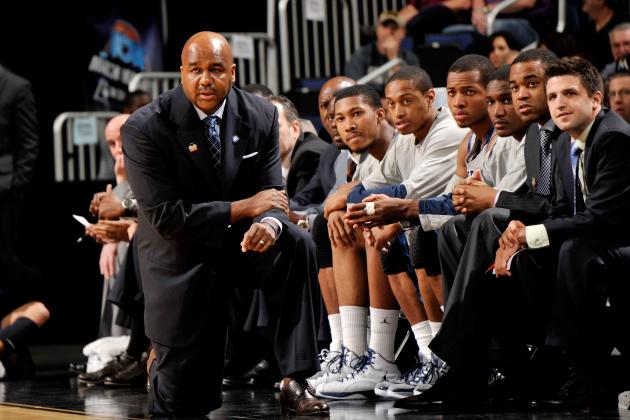 Jamie Sabau/Getty Images

The landscape of big-time college athletics has changed and is changing. Radical restructuring and reshuffling has focused on football and, primarily, the financial benefits that could be gained on the gridiron.
But seven Big East schools that don't play Division 1 football have started what could be another revolution.
Rather than waiting around to see what additional schools would be added to restock the conference, these seven Catholic universities and colleges banded together to create their own future. A future of values-driven institutions that would emphasize what Georgetown's Athletic Director Lee Reed calls, "our model of intercollegiate athletics, our broad-based model that is basketball-centric."
The following is a blueprint for an All-Catholic Conference in NCAA Basketball. Included in this article are proposed standards and action plans that will help transform this founding group into a force that could significantly influence the makeup of collegiate hoops.
As the New York Times' Harvey Araton exclaimed, "Here is an opportunity for the Big East Seven to stand up and say enough, stand for a basketball league that again makes sense."
Begin Slideshow

»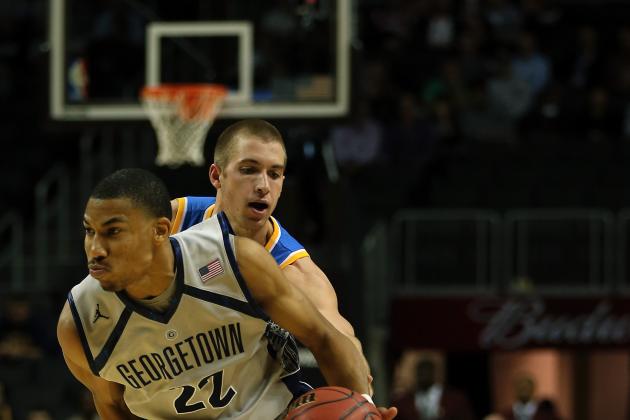 Elsa/Getty Images

From the onset, this All-Catholic Conference should be very clear about its core principle: to be an association of Basketball-First institutions.
Each of the Big East Seven have men's basketball at the heart of its athletic department and athletic philosophy.
Sure, these institutions have lots of other intercollegiate sports, but nothing drives their overall decision making like their men's hoops programs.
This needs to be a non-negotiable as other universities and colleges are considered.
The reason why this is so important is so that as the conference encounters future challenges and opportunities, the leaders who make the decisions can confidently choose what is best.
This single-minded focus will help raise the quality of programs and the level of competition within this new conference.
Rich Kirchen of Milwaukee's Business Journal recently reported that Marquette's head coach, Buzz Williams, is 100% behind this mindset. Williams said,
The institutions that have been committed to men's basketball have made a decision that they are going to stay committed to men's basketball," Williams said. "As a men's basketball coach, I am 1,000 percent supportive of that.
When John Thompson III, Georgetown basketball coach was asked to comment on if he likes the newly forming conference being basketball-centric, he confidently stated:

I'm glad to hear you guys acknowledge the common philosophical link is not religion, its basketball. I've felt comfortable with that. Georgetown has never changed in that regard, regardless of whom we've been in a conference with or who we will be in a conference with and I think that that's something that's been important. I said this the other day, we're Georgetown.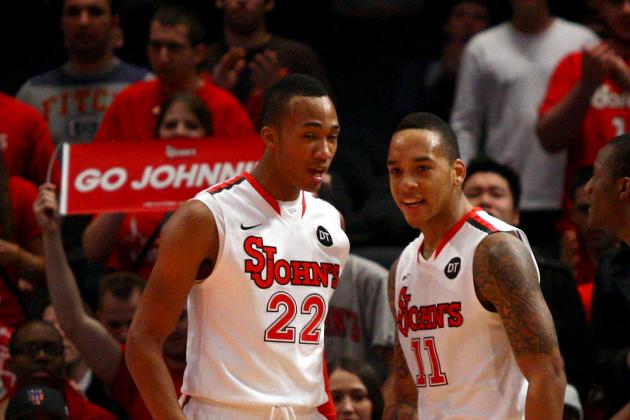 Chris Chambers/Getty Images

The Big East Seven represent some significant media markets:
(According to Sportstvjobs.com,as of Sept.1, 2012)
Before this new conference adds any other schools, they already have anchors in three of the top four media markets in the country, and four of the top eight.
That's an impressive foundation from which to build.
By having schools located in or near large metropolitan areas, you have built in fans and future fans for this college hoops juggernaut.
Roger Rubin of the New York Daily News reports:
The new conference members would look to gain as much money from a new television deal as the seven schools would under a deal with the existing Big East, which CBSSports.com reported could be $1 million to $1.5 million per school annually.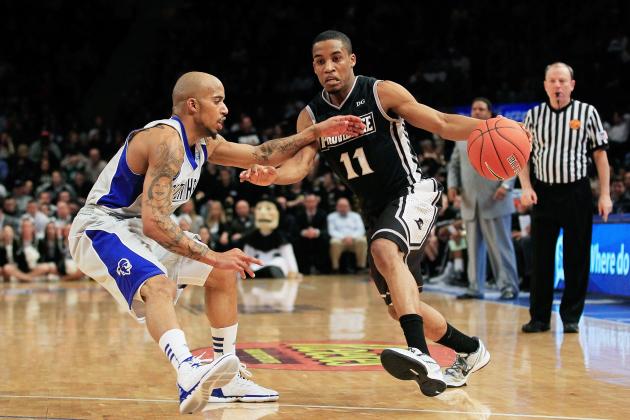 Chris Trotman/Getty Images

Schools that are located in the middle of recruiting hot-beds have definite advantages.
Not only are the Big East Seven located in thriving media markets, but they are smack dab in the middle of some of the best high school talent pools in the nation.
New York City. Chicago. Philadelphia. Washington D.C..."Fugetaboutit!!!"
When considering adding schools, some attention should be paid to the quality of local, state or national recruits that the school can draw from on a yearly basis.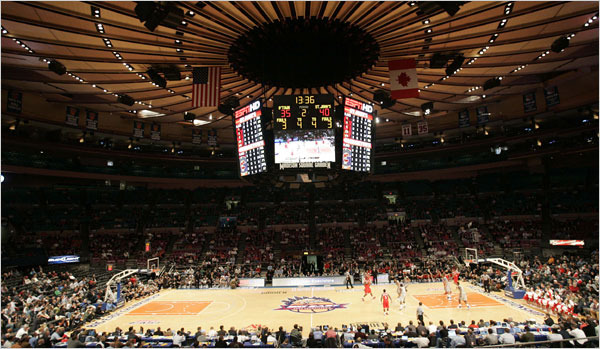 obsessedwithsports.com
From a marketing standpoint, holding onto the "Big East" brand would be a sizable benefit for this new conference.
Tradition and name recognition would be carried over, as well as the long-standing identity that goes with those factors.
Along with the conference name, keeping the post-season tournament located at Madison Square Garden would be huge.
Roger Rubin of the New York Daily News indicates:
According to the athletic director at one of the schools that could be in play, "joining a conference with Georgetown, Marquette and St. John's—and playing games at Madison Square Garden—would be very enticing."
Let's face it—Before there is March Madness, there's March Magic at MSG!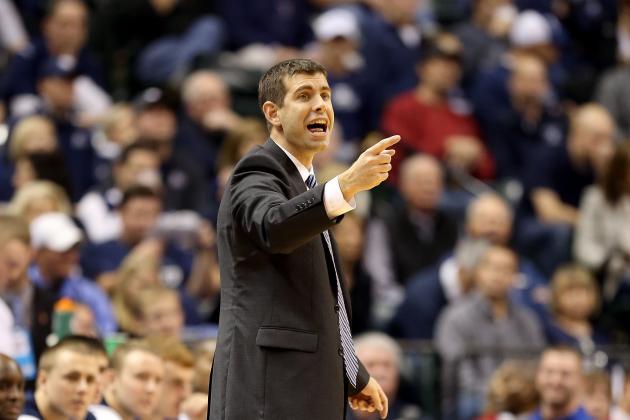 Andy Lyons/Getty Images

There has already been plenty of talk about prospective schools that could be added to the Seven.
The names that are popping up the most are schools like Butler, Xavier, Dayton, St. Louis and St. Joseph's.
These schools have Basketball-first programs, are supported by large fan bases and are located in the middle of significant recruiting areas.
Each would bring with them successful traditions that would further build the positive identity of the conference.
Butler is not a Catholic school, but was originally founded as a faith-based college.
However, the New York Daily News' Roger Rubin stated that one AD from the Big East 7 indicated, "these schools that we're thinking about don't have to be Catholic schools. But we are looking for schools that have a focus on basketball and would improve our (footprint)."
Other Catholic schools, such as Creighton (in Nebraska) and Gonzaga (in Washington) have also been mentioned. But a coast-to-coast conference with these schools doesn't seem to make much sense.
All five of the above mentioned schools (Butler, Xavier, Dayton, St. Louis and St. Joseph's) would have to leave the Atlantic 10 Conference to join this new All-Catholic Conference.
I think it's very possible that if they were invited that each of these schools would find it hard to decline such an impressive invitation.