The 2012 Battle 4 Atlantis was easily the best preseason tournament in college basketball this season, with four Top 25 teams (including two Top Five teams) headlining the field.
Mike Krzyzewski's Duke Blue Devils topped Rick Pitino's Louisville Cardinals in the finals of the tournament in the Top Five matchup we all wanted to see.
With Krzyzewski's Blue Devils winning the tournament, let's recap the biggest surprises from this year's incredible preseason tourney.
Northern Iowa Challenges Louisville
In the first round in the Bahamas, the No. 2 Louisville Cardinals received a scare from unranked Northern Iowa.
Despite besting UNI in rebounds, assists, steals, turnovers and more, Louisville won this game by just five points, winning 51-46.
Louisville was supposed to trounce the Panthers, but a horrible game from point guard Peyton Siva (3-of-12 shooting, seven points, one assist, four turnovers) led to this being a close one.
Memphis Struggles
The Memphis Tigers were one of the tournament's four ranked teams but struggled mightily during the entire tournament.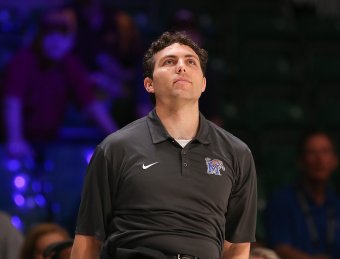 Kevin Jairaj-US PRESSWIRE
It all started with a 13-point loss to VCU in the first round in Atlantis. The team turned the ball over 22 times, had 22 fouls and was out-rebounded by the Rams. Despite shooting 52.9 percent from the floor, the Tigers failed to win this game—or even keep it close.
At this point you'd expect the Tigers to come back and win two straight games to take fifth place in the tournament.
However, the team then fell to Minnesota, 84-75. Once again the team committed a total of 44 turnovers and fouls, with 16 turnovers and 26 fouls. The team let Andre Hollins go for 41 points for the Gophers, as the team lost yet again.
The team finally won a game against Northern Iowa in the seventh-place game, but only won by five, 52-47.
Memphis looked absolutely awful during the Battle 4 Atlantis, and it was disturbing to see such a talented team fail to beat a single quality opponent.
Quinn Cook Leads Tournament in Assists
In a tournament field that contains some of the best point guards in the nation, it was not Peyton Siva or Phil Pressey who led the field in assists, but sophomore guard Quinn Cook of Duke, who split time with Tyler Thornton.
Cook dished out an impressive nine assists against Florida Gulf Coast on the mainland before the tournament took to Atlantis. He then went for 13 more in the team's games against Minnesota and VCU.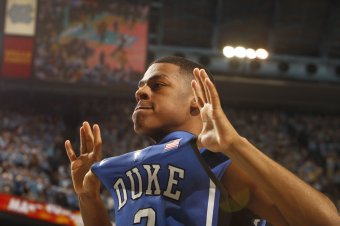 Bob Donnan-US PRESSWIRE
Cook led the tournament through three games with 22 assists, and he went to work once again on Saturday night against Peyton Siva and Louisville. He recorded six more against Louisville to finish the tournament with 28 for an average of 7.0 per game.
I can't believe that he topped both Pressey and Siva in this category, but he did.
Duke's Dominance
Krzyzewski's Duke team impressed during the entire tournament.
The team blew out a very talented Minnesota team that could conceivably enter the Top 25 next week by 18 before taking down a dangerous Shaka Smart-coached VCU team by nine.
The Blue Devils then had a tough matchup with the No. 2 team in the country, and I thought for sure that Duke would finally lose this season. However, the Blue Devils surprised me once again by taking their second game against a Top Five team this season, winning 76-71.
Duke was out-rebounded, as I predicted, but overcame that with tough defense and great shooting to win a thriller in paradise.