The Biggest Surprises in College Basketball Early in the 2012-13 Season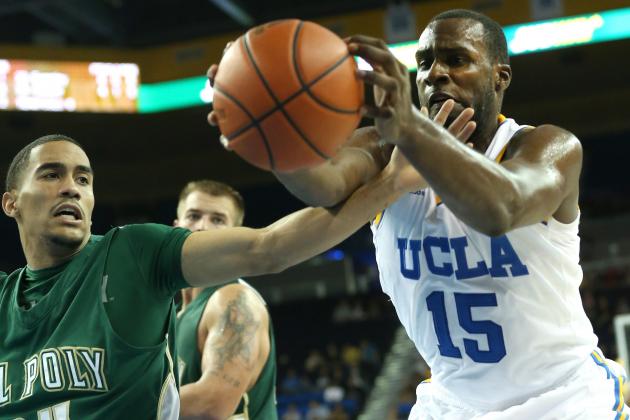 Stephen Dunn/Getty Images

We may only be two-and-a-half weeks into the college basketball season, but we have already had our share of surprises.
A bunch of Top 25 teams have fallen early, and a number of underdogs made their presence known in early season tournaments.
With everything from Duke's promising success to UCLA's woeful struggles, here are some of the big surprises from the first few weeks of the season.
Begin Slideshow

»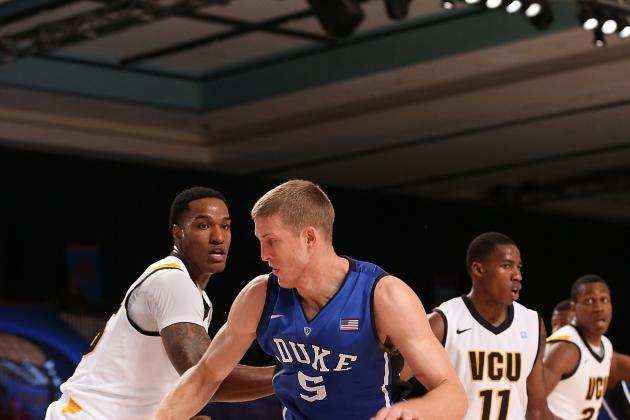 Kevin Jairaj-US PRESSWIRE

Duke opened the season as a Top 10 team in the nation, but it was picked No. 2 in the ACC. In the preseason, it seemed feasible that the Blue Devils could even fall behind North Carolina, Florida State and even a much-improved Miami (FL) team.
Now, the Blue Devils do not only look like the best team in the ACC, but they also look like one of the top contenders for a national championship.
With two wins over Top Five teams (Kentucky and Louisville), Duke has leapfrogged all the way to the No. 2 spot in national polls. And even two of its other six wins, over Minnesota and Virginia Commonwealth, are very respectable.
The big question for Duke going into the season was "who would step up as the Blue Devils' point guard" and "would that person be efficient enough as the main distributor?"
So far, sophomore Quinn Cook has answered those questions. In 30.7 minutes per game, Cook is posting 10.7 points and 5.5 assists.
His backup, junior Tyler Thornton, is also contributing four points and 2.3 assists per game.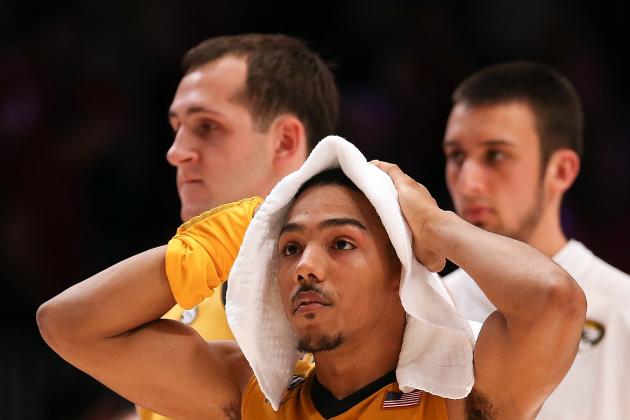 Kevin Jairaj-US PRESSWIRE

Phil Pressey was easily a part of the elite-point guard conversation in the preseason. He had averaged 6.4 assists as a sophomore in 2011-12, with only 2.4 turnovers per game.
So far this season, he has been a bit of a mess. Although he is a far cry from being a "bad" point guard, he is struggling with his efficiency.
Over six games, Pressey is averaging 3.8 turnovers per game, compared to 2.4 last season. In addition, his assists are down to 6.2 per contest.
He has had at least three turnovers in four games this year, and over Missouri's last two games, he is averaging 6.5 turnovers.
Although Pressey sometimes looked out of control last season, he most often took good care of the basketball. He had four or more turnovers in only seven of 35 games.
For Missouri to reach its full potential this year, Pressey will have to start taking better care of the rock.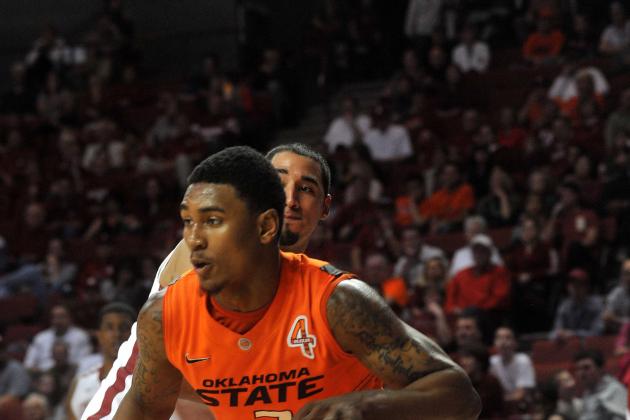 Mark D. Smith-US PRESSWIRE

Oklahoma State has the talent to be a Top 10 team this year, but I don't know anyone who saw the Cowboys taking the Puerto Rico Tip-Off trophy home with such ease after struggling to beat UC-Davis in its season opener.
The Cowboys actually struggled in their first game of the tournament, requiring overtime to defeat Akron.
But the day after, they dominated Tennessee and held the Volunteers to only 45 points to advance to the championship game.
As a heavy underdog facing No. 6 North Carolina State, Oklahoma State looked far better than the Wolfpack in a 76-56 victory. In the win, the Cowboys held the Wolfpack to 35.5 percent shooting and out-rebounded them 45-34.
The Cowboys are now ranked No. 15 in the AP Top 25, No. 17 in the USA Today Coaches Poll and No. 20 in the Top 25 Straw Poll here on Bleacher Report.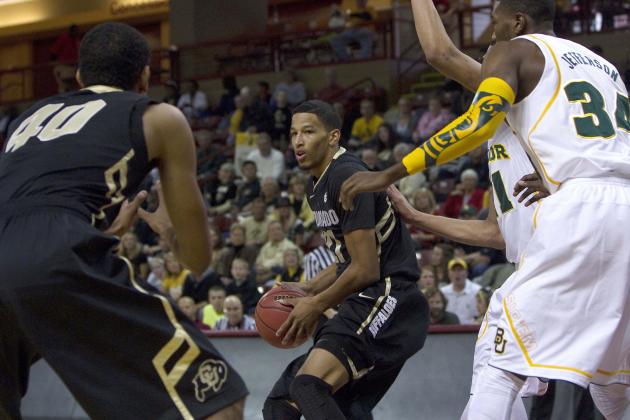 Joshua S. Kelly-US PRESSWIRE

Much like Oklahoma State, Colorado was an underdog to win its early season tournament. The Buffaloes, playing in the Charleston Classic, were among a tough field of teams, including Dayton, St. John's, Baylor and Murray State. To win the championship, they had to go through three of those high-quality teams.
In the first round game against Dayton, Colorado used a large second-half run to put away the Flyers.
The Buffaloes were underdogs in their next two games against Baylor in the semifinals and Murray State in the championship, but they eked out close wins in both.
Despite losing three key players from last year's NCAA tournament team, Colorado is proving that it could once again be a pleasant surprise in the Pac-12 after being picked No. 6 in the preseason conference poll.
The combination of Andre Roberson and Josh Scott in the frontcourt, and Askia Booker and Spencer Dinwiddie in the backcourt, could lead the Buffaloes to a few more upsets in the coming months.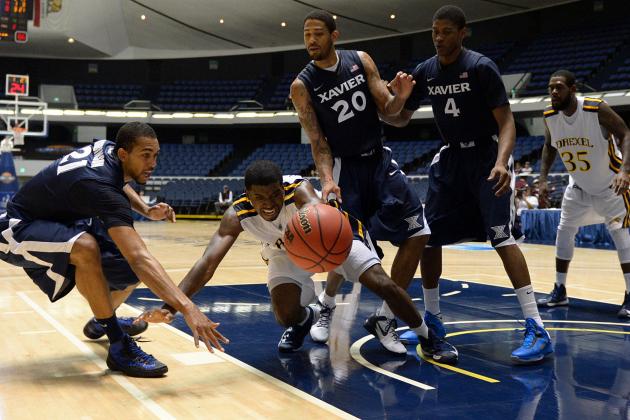 Jake Roth-US PRESSWIRE

Drexel was expected to play with a chip on its shoulder after being snubbed from the NCAA tournament last season.
As one of the top preseason mid-majors, the Dragons (granted that they have played a tough schedule) are now 2-4. Their two wins are against Penn and Rice, who combine for a 2-10 record with one win over a Division I opponent.
What must be taken into account is the injury troubles that have hit the Dragons.
Chris Fouch, who had been averaging 16.7 points through the first three games, sustained a season-ending injury, and sophomore Damion Lee, the team's leading scorer, sat out of the win over Penn and a loss to St. Mary's.
Still, with Drexel's talent, the team should be at least .500 right now, if not better. Even with Fouch done for the year, the Dragons have three starters returning from last year's 29-win team.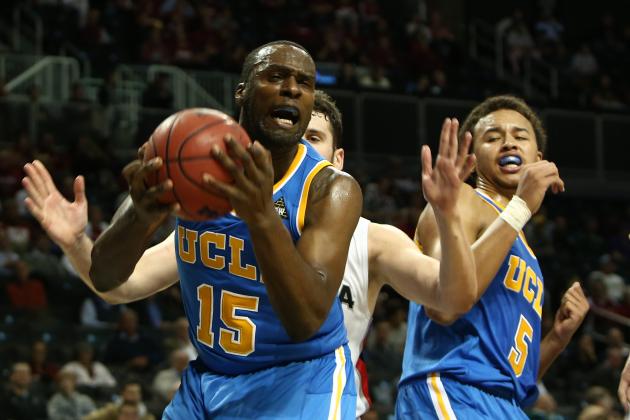 Debby Wong-US PRESSWIRE

Many people cried "overrated" when UCLA clocked in as a Top 15 team in most preseason college basketball polls.
The Bruins had the top recruiting class in the nation, with two top-five recruits and one more top-100 recruit, but not everyone was so sure that it would translate to immediate success. The team would be reliant on huge contributions from freshmen, and there was a lack of faith in head coach Ben Howland, who has had only one 20-win season in his last three.
So far, the doubters have been correct.
In their second game of the season, the Bruins barely defeated UC-Irvine at home, needing overtime to get the one-point win over the Anteaters.
The next week, UCLA was upset by Georgetown at the Legends Classic.
One day later, the Bruins beat Georgia by only four points.
This past weekend, they blew an 18-point lead and lost at home to Cal Poly, which was picked No. 7 out of 10 in the Big West Preseason Poll.
UCLA has fallen out of the AP Top 25, and it is one loss away from also dropping out of the USA Today Coaches Poll.