Tennessee Basketball: How the Vols Match Up Against Oakland, Georgetown and UVA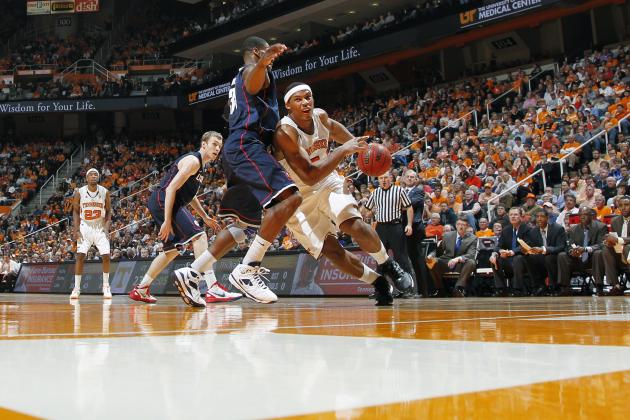 Joe Robbins/Getty Images

Three things we learned about the Tennessee Volunteers in Puerto Rico:

1. Oklahoma State is not a bad loss.
2. Josh Richardson and Quinton Chievous are surprisingly good defenders.
3. Cuonzo Martin is willing to be innovative

Now at 3-1, Martin and company head into a challenging stretch of nonconference games with a greater understanding of the talent available but still uncertain when senior Jeronne Maymon will return.
With their first "quality win" possibly on the horizon, here's a closer look at how the Vols match up in their next three games, against Oakland, Georgetown and Virginia.
Begin Slideshow

»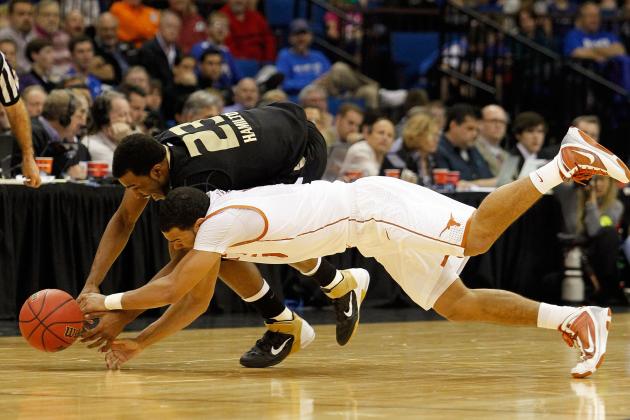 Tom Pennington/Getty Images

Oakland will be going for three straight wins in as many years against Tennessee. Three! Not one! Not two! But three! And they scored 89 against the Vols last season! And they won at Thompson-Boling the year before! And it's Oakland! Where the hell is Oakland?!?

The Vols absolutely cannot lose this game, for fear of the psychological meltdown that comes from being owned by a team from the Summit League. (That's not a knock against the Summit League...well maybe it is.)
Oakland has held its own against teams from power conferences over the last three seasons, but this is a much different team than the one which came within a point of upsetting then-No. 8 Michigan State two seasons ago (three days before beating then-No. 7 Tennessee).

Leading scorer Reggie Hamilton and his 26.2 PPG are gone, but in his place is a dynamic backcourt of Duke Mondy and Travis Bader. Both players have had multiple games scoring 20 or more points, and both can shoot from range.
This is a prime opportunity for the much-improved defense from Richardson and Chievous to shine.

Oakland has also allowed 83.3 PPG in its three losses, so Tennessee could have another scoring outburst like it did against UMass in Puerto Rico. Look for Jarnell Stokes to come up big against a smaller Oakland frontcourt.
Elsa/Getty Images

The Hoyas might be the surprise team so far this college season. They've already earned a win over the UCLA Fighting Shabazz, and they pushed Indiana to the brink before losing in overtime.

This will be Tennessee's biggest challenge of the nonconference season.
Georgetown's early success stems from starting four post players who are all 6'8" or taller. Headlining this group is sophomore Otto Porter, who filled the stat sheet with a combined nine assists, seven blocks and five steals against UCLA and IU.

Maymon will definitely not be available for this game, leaving Jarnell Stokes to carry the load in the paint. The Hoyas would do well to study Oklahoma State's game plan to see how to shut down Stokes with double- and triple-teams, leaving inconsistent Kenny Hall and Yemi Makanjoula needing to have the game of a lifetime.
Unless the Vols' perimeter shooting lights up, Tennessee will drop its second game of the year.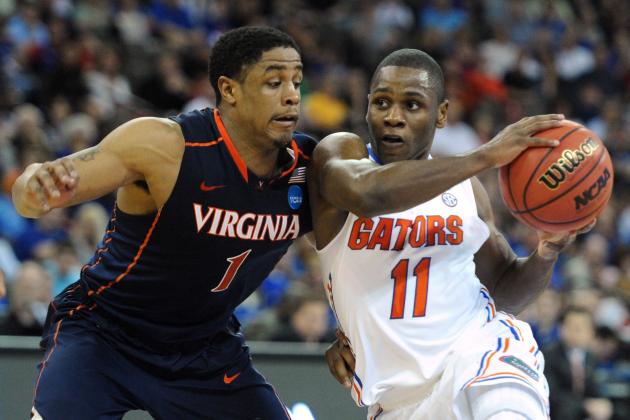 Eric Francis/Getty Images

If all goes as expected against Georgetown, this will be the Vols' first opportunity for a "quality win."
The Cavaliers made a surprising run to the NCAA tourney last season with regular-season wins over Michigan and N.C. State, but the team this season is without last year's leading scorer, Mike Scott, and it's already dropped games against Delaware and George Mason.

The Cavs offense centers on junior guard Joe Harris, who is shooting 52 percent from distance after six games. Akil Mitchell is the only other player averaging double figures in scoring, resulting in just 65 PPG as a team.

For a defensive-minded coach like Martin, this is a dream matchup. Jeronne Maymon could be back, but Stokes should dominate in the paint even if Maymon is unavailable.

But what Virginia lacks in scoring it makes up for it in depth. Nine players are currently averaging double-digit minutes in a rotation that can at times go to 10 or 11. Martin will rely heavily on first-year players Chievous, Armani Moore, and D'Montre Edwards to keep pace while giving his starters valuable minutes of rest.