5 Preseason College Basketball All-Americans Who Won't Live Up to Hype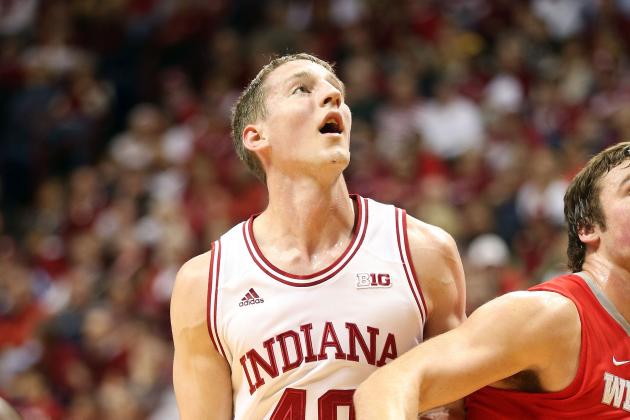 Andy Lyons/Getty Images

We are just over a week into the young college basketball season. We have seen buzzer-beaters, battles of top-ten teams and an exciting start to the year.
Before the season, the Associated Press announced its preseason All-America team. The team consists of Indiana center Cody Zeller, Creighton forward Doug McDermott, Ohio State forward Deshaun Thomas, Murray State guard Isiah Canaan, Lehigh guard C.J. McCollum and Michigan guard Trey Burke.
Sports Illustrated also released its preseason All-Americans. The only differences were the addition of Missouri guard Phil Pressey, with C.J. McCollum and Trey Burke omitted from the First Team.
The Sporting News released its predictions in early October, with North Carolina forward James Michael McAdoo making the first team, joining, Zeller, McDermott, Thomas and McCollum.
Preseason rankings are nice to look at and see who is expected to perform in the 2012-13 season, but it proves nothing. Some of these players will live up to the hype, while others will not meet lofty expectations.
Let's take a look at those players who won't live up the hype.
Begin Slideshow

»
Andy Lyons/Getty Images
It will be very difficult for Zeller to live up to such lofty expectations.
The frontrunner for the John R. Wooden award for the nation's outstanding college player, Zeller has lofty expectations to meet in addition to his preseason All-America pick.
It's not that Zeller doesn't have the skill set or mental toughness to achieve these things, the problem is that Zeller plays on the nation's top team and the Hoosiers are so deep that it could cut into his statistical production.
He is undoubtedly the best player on Tom Crean's No. 1 Indiana team, but he may struggle to eclipse last season's stats (15.6 PPG, 6.6 RPG) by much. I think he will have better numbers, but he will also have to contend with a Big Ten conference that currently features three of the country's top five teams in the AP Top 25.
Zeller has the best all-around game of any big man in the country. However, it seems unrealistic that he will average close to 20 and 10 a game for the Hoosiers.
In his most recent game against Georgia, Zeller got into early foul trouble and scored just six points on 2-of-4 shooting and grabbed four rebounds. Luckily, the Hoosiers didn't need a great performance out of the sophomore because they had other guys step up.
He can't afford many more stat lines like that if he wants to have a chance at the major postseason awards.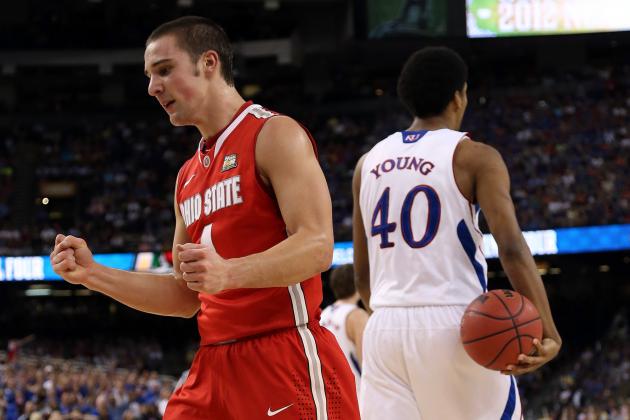 Chris Graythen/Getty Images
Craft is hoping to lead the Buckeyes to another Final Four.
SI pegged the Ohio State point guard as a second team All-American selection, and I'm not buying it.
Craft is undoubtedly the defensive leader and floor general of that team who makes things happen. However, even an improvement on his numbers from last year (8.8 PPG, 4.6 APG, 2.5 SPG) won't make him worthy of being the selection.
His hustle and intensity on the court are rare commodities, but a lot of these awards are based on the stats and not intangibles.
Crafts offensive output is up so far this year, as he is averaging 17 PPG and 5.0 APG in the early-going, but I don't expect him to keep up those numbers. While I think he is a solid player and leader, I don't think he deserves quite the respect SI gave him.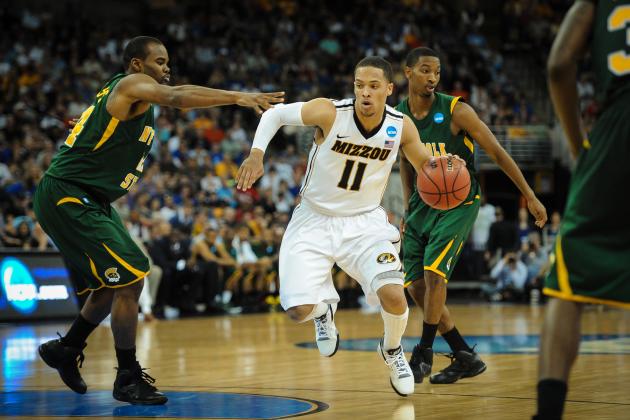 Eric Francis/Getty Images
Dixon was suspended before the season even started.
Sporting News picked the Missouri senior guard to be a second-team All-American selection. However, head coach Frank Haith suspended Dixon indefinitely for violation of team rules two weeks before the Tigers' season started.
Dixon has yet to play in a game for the 3-0 Tigers, who are ranked No. 13 in the AP Poll. CBSSPORTS.com's Jeff Goodman sent out a tweet saying Dixon will travel with the team to the Bahamas for the Battle of Atlantis this week, but his playing status remains uncertain.
Furthermore, Dixon and Phil Pressey are the only two returners from last season's active roster. While Dixon knows the team's system, it will take him some time to get back in game shape and build chemistry with all of his new teammates on the court.
While the guard has improved his scoring output each season, averaging 13.3 PPG in his junior year, he doesn't contribute much in other categories across the board other than FT%.
Even if Dixon averages 15 PPG in the 2012-13 season, it will be difficult for him to make any All-American given the late start he had and the crop of talent vying for awards.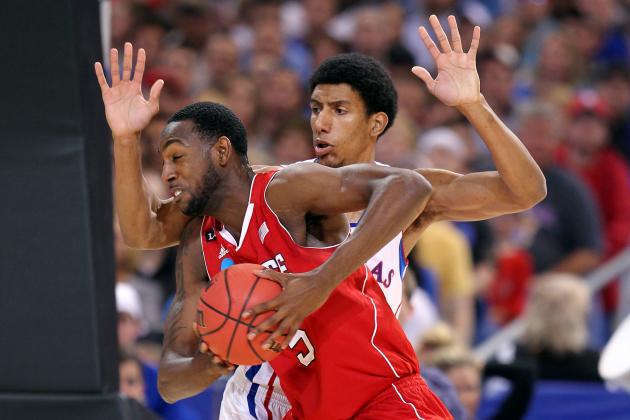 Andy Lyons/Getty Images
Leslie disappointed in NC State's loss to Oklahoma State.
A second team All-American pick by Sporting News and honorable mention by SI, Leslie has stumbled out of the blocks early in his junior season. The versatile 6'9" forward has failed to eclipse 14 points in the team's first four games.
More alarming, Leslie scored just two points on 1-of-5 shooting and fouled out in a recent 20-point blowout loss to Oklahoma State.
Last season, the forward averaged 14.7 PPG and 7.3 RPG, but this year he is off to a much rougher start (10.0 PPG, 6.0 RPG).
There's no reason to hit the panic put yet, though, as the Wolfpack are the favorites to win the ACC over Duke and North Carolina this year. However, the pressure on Leslie to perform and unseat the Blue Devils and Tar Heels at the top of the conference may be too much for the junior to handle.
While he has a good supporting cast around him, don't be surprised if the NBA prospect puts up some dreadful stat lines from time-to-time and doesn't perform at an All-American level.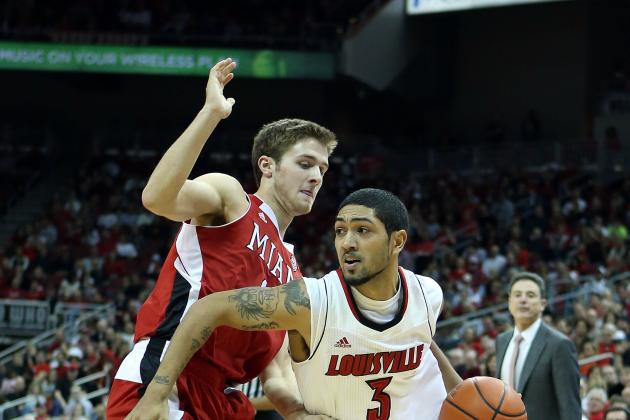 Andy Lyons/Getty Images
Siva is the floor general of the No. 2 Louisville Cardinals.
The ultra-quick Siva is the floor general of the nation's second-best team.
A third team All-American pick by Sporting News, Siva has never been a consistent enough all-around player to warrant that consideration. While Siva is known for his quickness and distributing ability, his shot has always been in question and he turns the ball over a lot.
Last season, the point guard shot just 40.5 percent, and so far he is shooting just 31.3 percent.
Siva may dazzle with his speed and athletic ability on one play, but he can cause headaches with a horrible pass on the next play.
Head coach Rick Pitino trusts Siva to get his team back to the Final Four again, but Siva's production in that tournament wasn't exactly stellar (9.4 PPG, 6.2 APG, 3.0 TOPG).
Don't expect Siva to put up All-American numbers unless he becomes a more consistent player.