NCAA Basketball Rankings 2012: Mid-Major Rankings for Week 3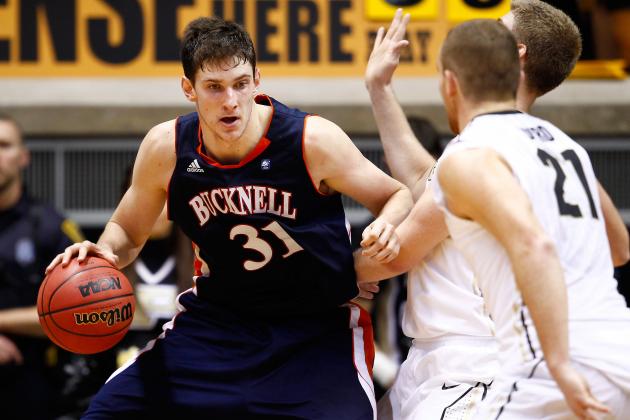 Michael Hickey/Getty Images

The excitement is already beginning among mid-majors this season. All of the top dogs, like Creighton, Gonzaga and Ohio, are living up to expectations, while some other schools are exceeding expectations, like Bucknell and Santa Clara.
Meanwhile, Cal State Northridge has emerged as a potential west coast surprise with a 6-0 start.
Here are my top 25 mid-majors for the third week of the college basketball season.
(A mid-major is any team not in the ACC, Big Ten, Big 12, Big East, SEC, Pac-12, Atlantic 10, Conference USA or Mountain West.)
Begin Slideshow

»
Howard Smith-US PRESSWIRE

Record: 1-2
After losing each of its first two games in overtime, Drexel made sure to take care of business against Penn in regulation. The Dragons, who led by seven points in the final minute, watched their lead shrink to a single point with 24 seconds remaining, but they got the final defensive stop they needed to come away with a win over the Quakers.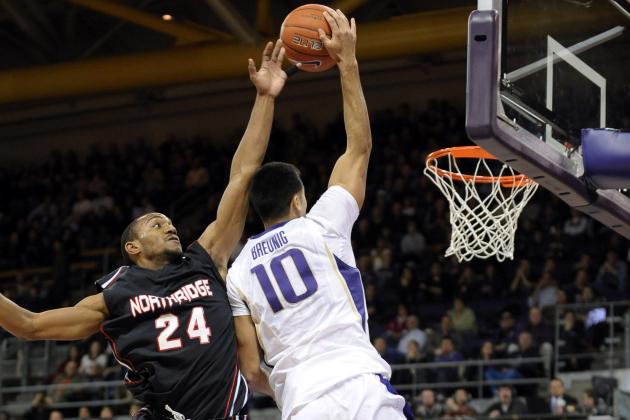 Steven Bisig-US PRESSWIRE

Record: 6-0
Cal State Northridge leads the nation with six wins already this season. Three of these wins have come by double digits.
The Matadors' schedule becomes much more difficult in the next two weeks with games at BYU and UCLA.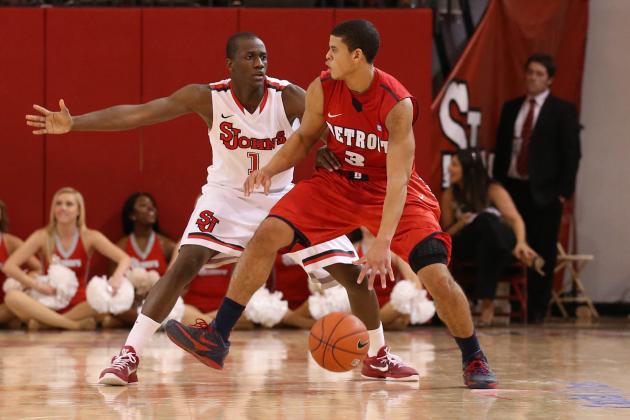 Anthony Gruppuso-US PRESSWIRE

Record: 2-1
Detroit held its own at St. John's this past week, although the Titans ultimately lost, 77-74. Ray McCallum and Jason Calliste combined for 39 points, seven rebounds and eight assists in the loss.
To kick off a three-game road trip, the Titans will play at Miami this coming Saturday.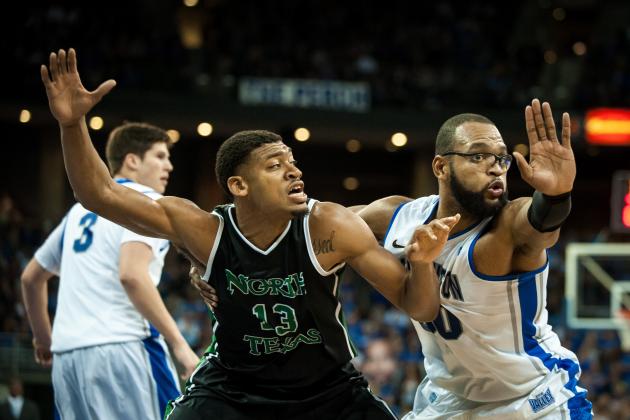 Eric Francis/Getty Images

Record: 2-2
After an 0-2 start and a brutal loss to Alabama Huntsville, North Texas has won its last two games over Lamar and Cameron. The Mean Green now look to continue their winning streak against IUPUI and Virginia this week.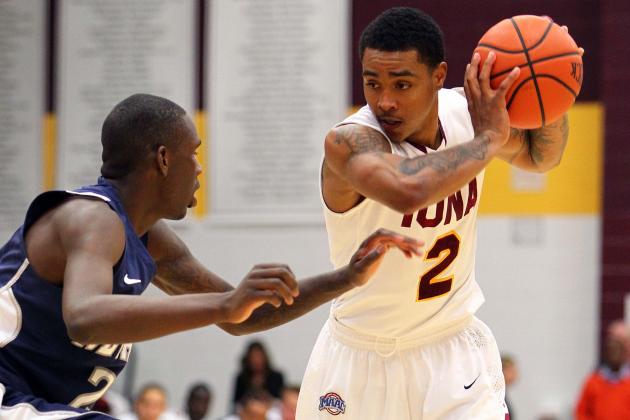 Nicole Sweet-US PRESSWIRE

Record: 2-1
Iona swallowed a tough pill with its overtime loss to Quinnipiac, but the Gaels then rebounded for a resounding, 94-68 win over Wake Forest on Saturday. In the win, junior Sean Armand scored 28 points while shooting 10-of-14 from the field and 7-of-10 from beyond the arc.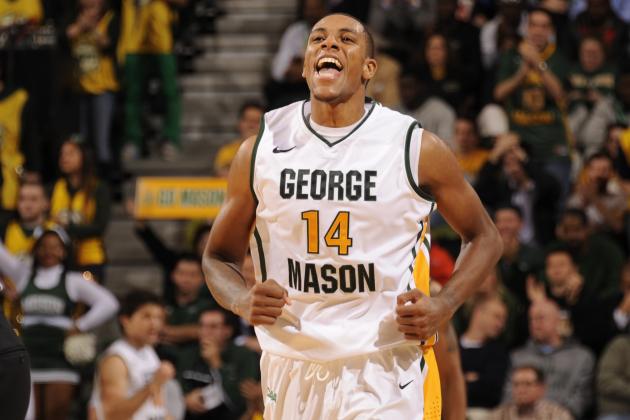 Rafael Suanes-US PRESSWIRE

Record: 2-2
All of George Mason's games this season have been nail-biters. Together, the four games have been decided by a total of 13 points, with the Patriots winning two and losing two.
The Patriots had a chance to move way up in the rankings this week, but a heartbreaking, buzzer-beater loss to New Mexico on Sunday night kept them from doing so.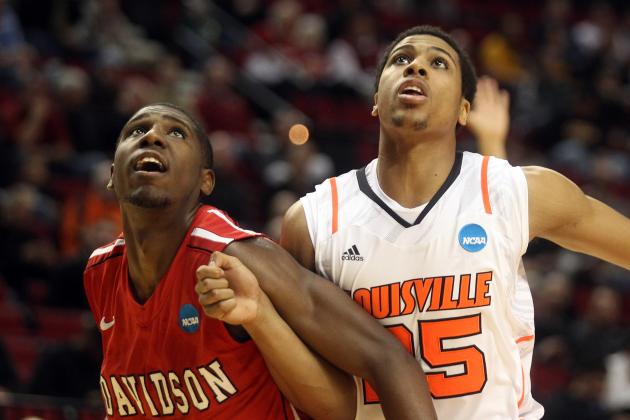 Jed Jacobsohn/Getty Images

Record: 1-2
Davidson fell to 1-2 with a pair of road losses to New Mexico and Milwaukee this week. To keep their status as a top mid-major, the Wildcats will need to have a good showing in the Old Spice Classic on Thursday, Friday and Sunday.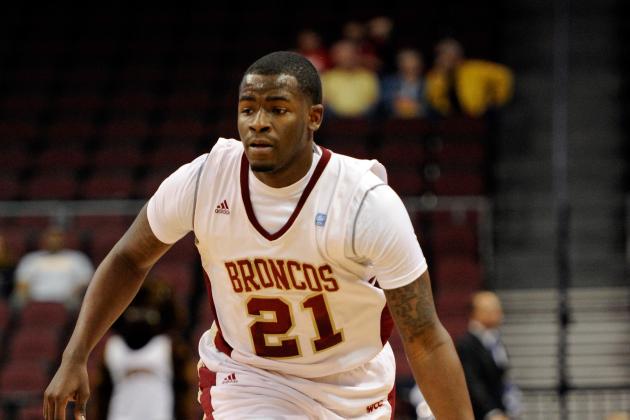 Ethan Miller/Getty Images

Record: 2-0
Santa Clara pulled off the upset at Saint Louis on Wednesday, thanks to Kevin Foster's 30 points. Foster also had five assists, seven steals and seven turnovers.
The Broncos play three home games this week, facing USC Upstate, Utah Valley and Eastern Washington.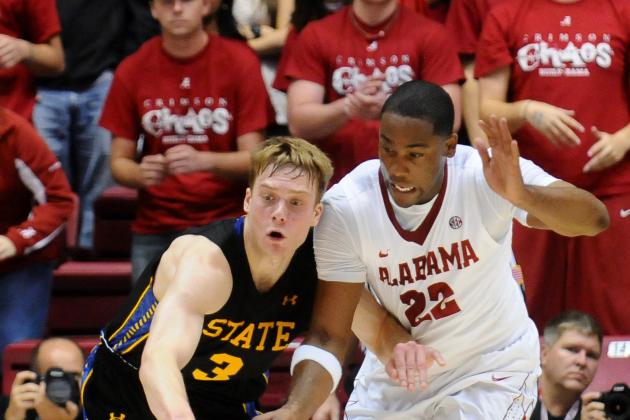 Kelly Lambert-US PRESSWIRE

Record: 3-2
South Dakota State lost another close game, this time to Hofstra, on Friday, but rebounded with wins over Marshall and District of Columbia on Saturday and Sunday.
So far this season, senior point guard Nate Wolters is averaging 22.2 points, 5.6 rebounds, 6.2 assists and 2.2 steals per game.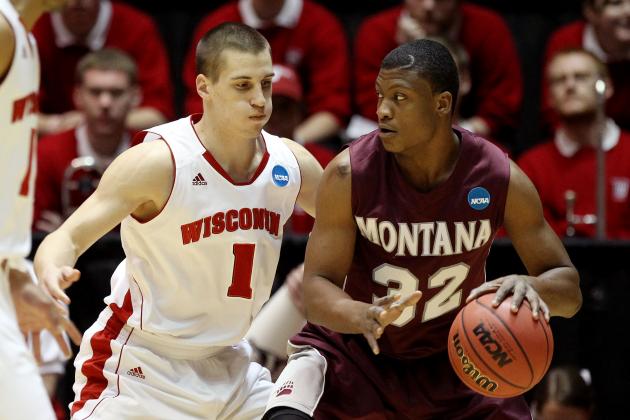 Christian Petersen/Getty Images

Record: 2-1
Montana got its first wins of the 2012-13 season by beating Minot State and Idaho this week. The Grizzlies remain without senior point guard Will Cherry, who suffered a foot injury in September.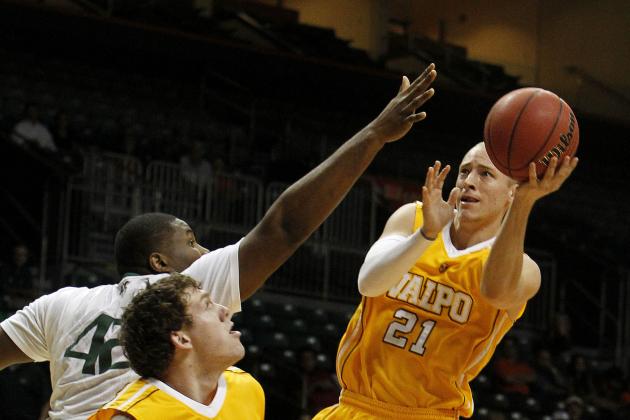 Robert Mayer-US PRESSWIRE

Record: 3-1
Valparaiso fell to Nebraska for its first loss of the season, but the Crusaders rebounded with an overtime win over Kent State.
Valpo plays Chicago State on Friday for its final game before a tough December month that includes games against Saint Louis, New Mexico and Murray State.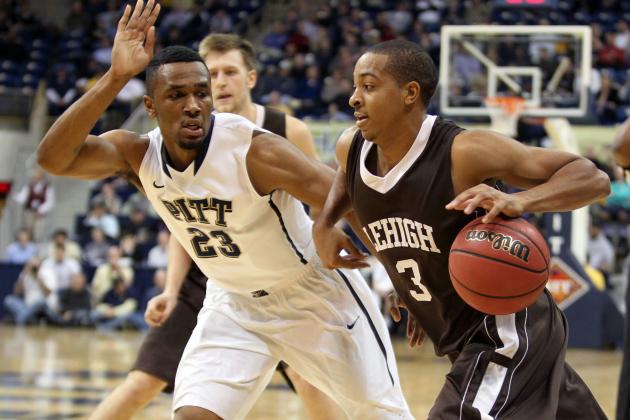 Charles LeClaire-US PRESSWIRE

Record: 1-2
Lehigh has a losing record in the early going, but the two losses are two high-quality teams in Baylor and Pittsburgh.
The Mountain Hawks will have a chance to prove their worth among mid-majors with games against Fairfield, Penn and Sacred Heart this week.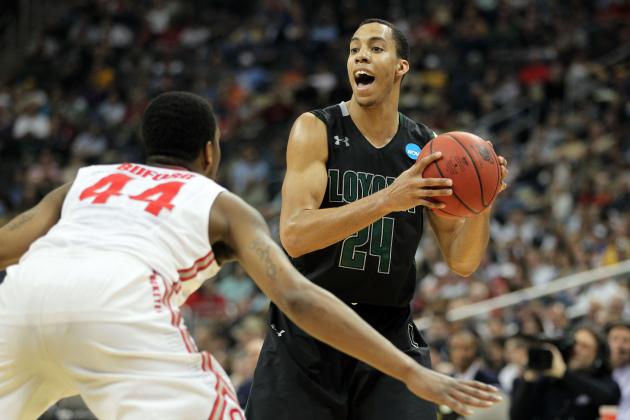 Gregory Shamus/Getty Images

Record: 4-1
Although Loyola missed an opportunity for a big win when it lost to Washington, the Greyhounds have beaten up their mid-major opponents. Their wins over Binghamton, UMBC and Norfolk State came by an average 19.3 points, and on Sunday they defeated Albany 67-64.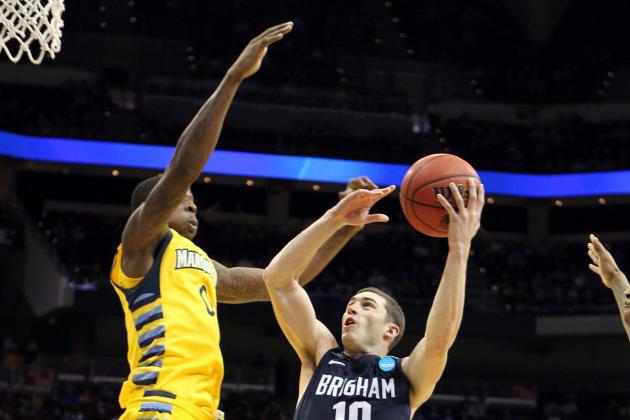 Andy Lyons/Getty Images

Record: 2-2
After a 2-0 start, Brigham Young struggled in the 2K Sports Classic at the Barclays Center, falling to Florida State by 18 points and Notre Dame by 10.
The Cougars return home this week for two games that they are expected to win against Texas-San Antonio and Cal State Northridge.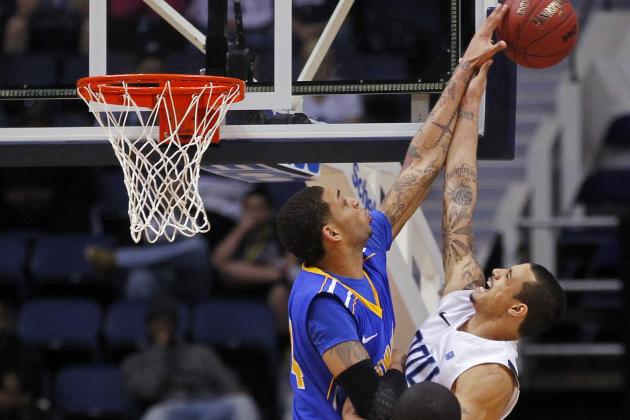 Geoff Burke-US PRESSWIRE

Record: 2-1
Delaware has rebounded from its season-opening loss to La Salle with wins over Penn and Virginia. With the upset over the Cavaliers, the Blue Hens advanced to the NIT Season Tip-Off semifinals, where they will play Kansas State and then either Pittsburgh or Michigan.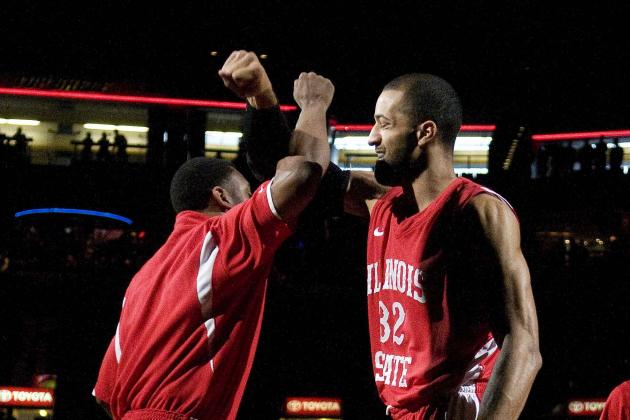 Jeff Curry-US PRESSWIRE

Record: 3-0
After surviving in overtime against Drexel on Thursday, Illinois State easily defeated Delaware State on Sunday.
This week, the Redbirds play Fairleigh Dickinson, UAB and either Northwestern or Texas Christian.
Geoff Burke-US PRESSWIRE

Record: 4-0
Wichita State followed up an impressive win at Virginia Commonwealth with two easy wins over Western Carolina and Howard. As part of the Cancun Challenge, the Shockers will play against DePaul on Tuesday and then either Western Kentucky or Iowa on Wednesday.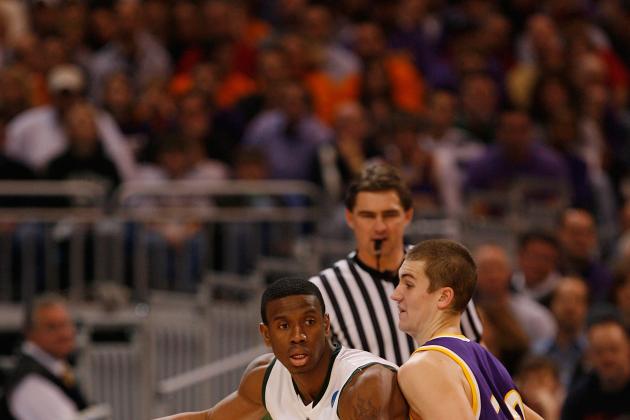 Dilip Vishwanat/Getty Images

Record: 3-0
Northern Iowa moved to 3-0 with wins over Toledo and North Dakota this week.
The Panthers play in the Battle 4 Atlantis this coming week. Their first game of the tournament will be against No. 2 Louisville.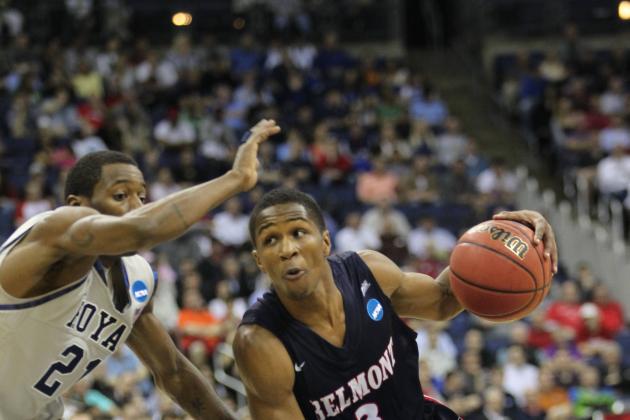 Greg Bartram-US PRESSWIRE

Record: 3-0
Once again, Belmont is proving itself as a top mid-major. The Bruins blew out Lipscomb and Maryville to open up the season and then upset Stanford on the road on Sunday night.
In their first game in the Great Alaska shootout this week, they will play Alaska Anchorage.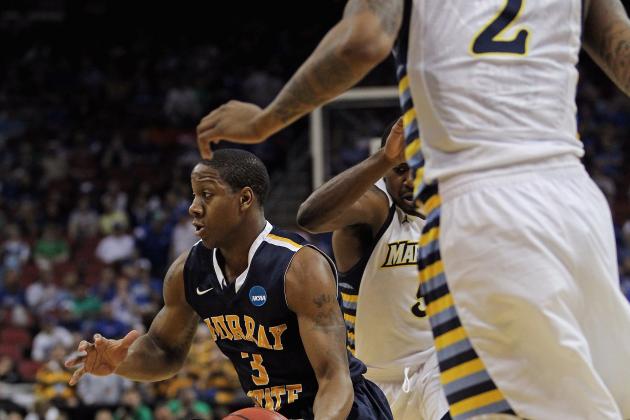 Jonathan Daniel/Getty Images

Record: 3-1
This week, Murray State defeated Auburn and St. John's at the Charleston Classic but fell to Colorado in the championship game.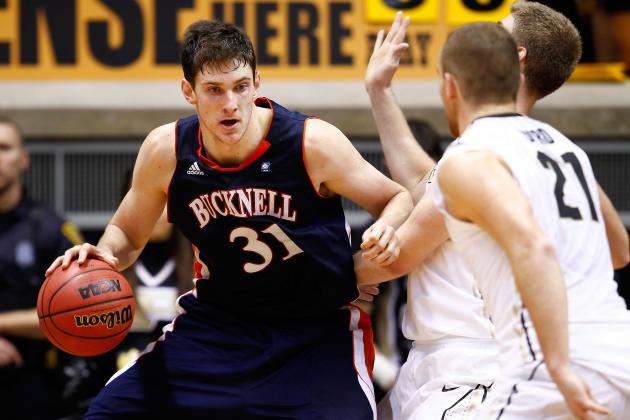 Michael Hickey/Getty Images

Record: 5-0
Bucknell has continued its torrid start to the 2012-13 season. This weekend, the Bison won three games in three days, defeating Niagara, New Mexico State and West Alabama.
Up next for them is a match at Penn State on Friday.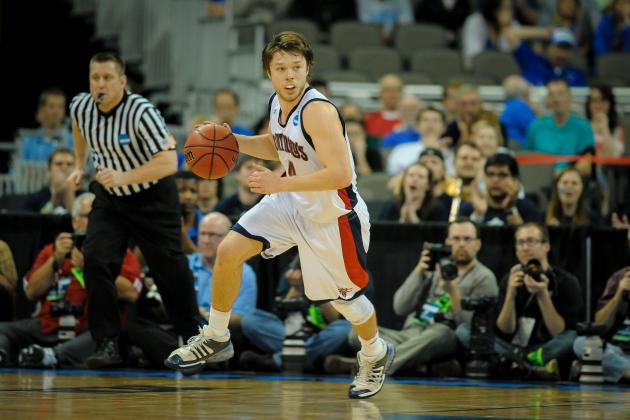 Eric Francis/Getty Images

Record: 3-0
St. Mary's won a tough game at Utah State on Thursday and then returned home to beat Eastern Washington.
The Gaels will play in the DIRECTV Classic this week, starting with a game against Drexel on Thursday.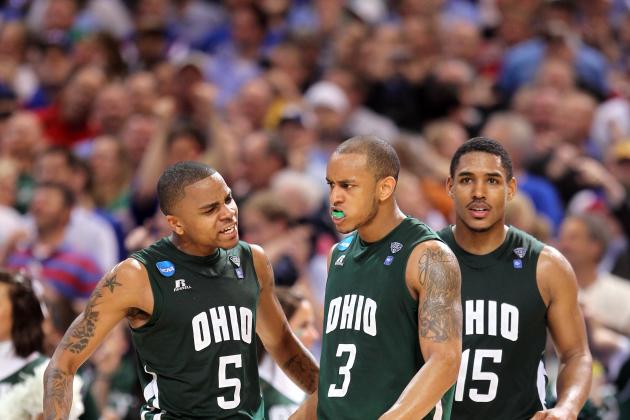 Andy Lyons/Getty Images

Record: 3-0
Ohio has dominated its opponent in all three games this year. Right now, the Bobcats are 3-0 with an average margin of victory of 30 points.
They will continue their six-game homestand with games against Hampton and Richmond this week.
Ethan Miller/Getty Images

Record: 3-0
Gonzaga improved to 3-0 with a pair of wins this week. The Bulldogs had a resounding, 84-50 win over West Virginia.
This coming week, the Zags will play in the Old Spice Classic, starting with Clemson on Thursday.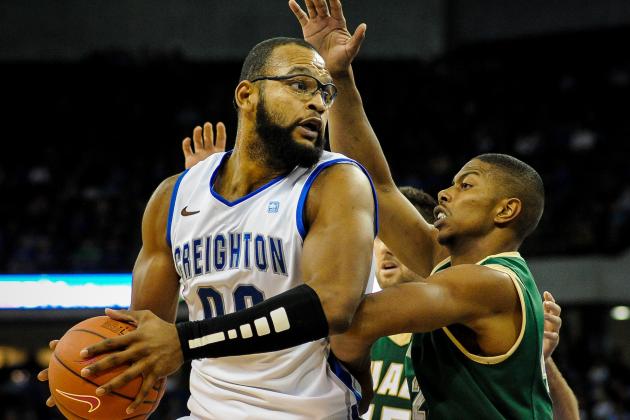 Eric Francis/Getty Images

Record: 3-0
Creighton remained unbeaten with wins over UAB and Presbyterian. The Bluejays get another easy matchup against Longwood on Tuesday before traveling to Las Vegas to play Wisconsin.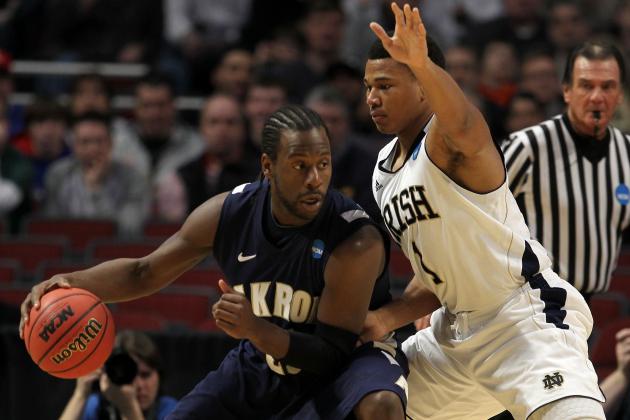 Jamie Squire/Getty Images

Youngstown State
Akron
Denver
Milwaukee
Western Michigan
South Alabama