College Basketball: Winners & Losers from the AP Top 25 Rankings in Week 1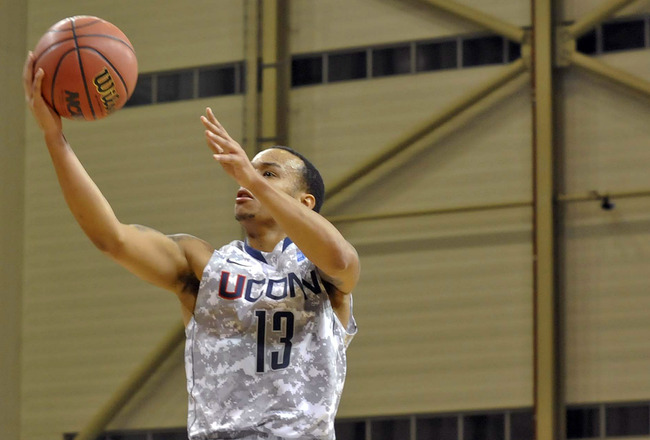 View Agency-US PRESSWIRE
The first week of college basketball did not disappoint in any way, however, there were not too many upsets to tip off the season. As a result, the top 10 in the AP Top 25 Rankings did not change very much, but there were plenty of winners and losers from this poll in week one.
Michigan and Indiana looked very impressive in their season openers. Kentucky just slipped by Maryland. Kenny Boynton did his thing for the Gators. Although all of these teams came up victorious in their first games, they are not included in this article.
Find out which teams are by reading on to see the winners and losers from the AP Top 25 rankings in week one.
Winner: Syracuse Orange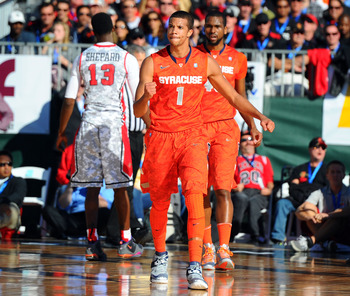 Christopher Hanewinckel-US PRESSWIRE
Syracuse and San Diego State finally got to play, but it was the Orange who capitalized by the game being rescheduled winning the contest by the score of 62-49.
Syracuse may have lost a couple of players from last season, but its defense still looked good and C.J. Fair, Brandon Triche and Michael Carter-Williams came up big combining for 49 points.
Syracuse may have only moved up one spot in the rankings, but it was the only team in the AP Top 25 to get a victory over a ranked opponent in week one.
Loser: Michigan State Spartans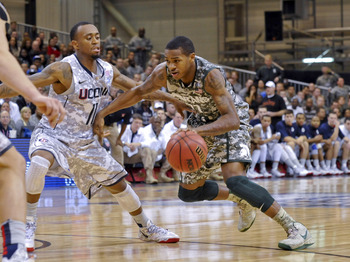 View Agency-US PRESSWIRE
The Michigan State Spartans played in a tight game against the Connecticut Huskies, but tight games don't get you the W.
Branden Dawson and Keith Appling had no problem putting points on the board combing for 32 points in the game, but as a whole, the Spartans shot horrible. Shooting 37.5 percent from the field and 23.5 percent from behind the arc just isn't going to get the job done.
Michigan State had a solid first half scoring 40 points, but a 26 point second half was clearly not enough. The Spartans started the season off by being ranked No.14 in the nation, but they took a pretty big drop this week and are now No. 21.
Winner: Connecticut Huskies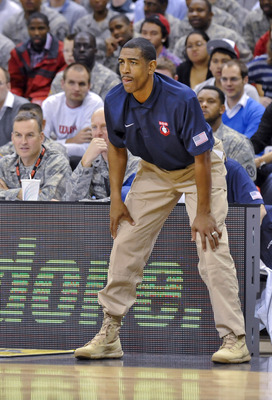 View Agency-US PRESSWIRE
The Connecticut Huskies had no Jim Calhoun or many of their players from last season, but none of that mattered. In his first game on the sidelines, Kevin Ollie coached his Huskies to an upset victory over Michigan State.
No one expected Connecticut to look this good, but it did. Shabazz Napier looked like the best player on the court and finished the game with 25 points. However, he wasn't the only Connecticut player who contributed. Ryan Boatright scored 13 points and DeAndre Daniels chipped in with 12 points.
Connecticut entered the season by being unranked, but a huge victory over a top 15 team put them into the AP Top 25. The Huskies are now ranked No. 23.
Loser: Florida State Seminoles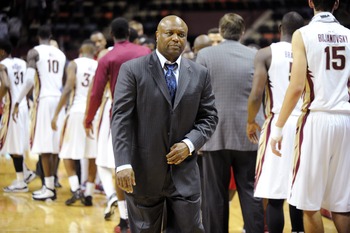 Melina Vastola-US PRESSWIRE
The Florida State Seminoles had an ugly loss against South Alabama in their season opener at home. I mean this loss wouldn't have been as bad if it weren't at home for FSU or to South Alabama. I think you get the point.
Give South Alabama all of the credit in the world, but the Seminoles had no business losing this game. The contest came down to the wire, but it was the Jaguars who made clutch shots and closed out the game.
As you can imagine, Florida State went from being ranked No. 25 to unranked in the AP Top 25.
If you're a tweeter, feel free to follow me @TheTrevorLowry.
Keep Reading