College Basketball: 4 Underrated Teams in the AP Top 25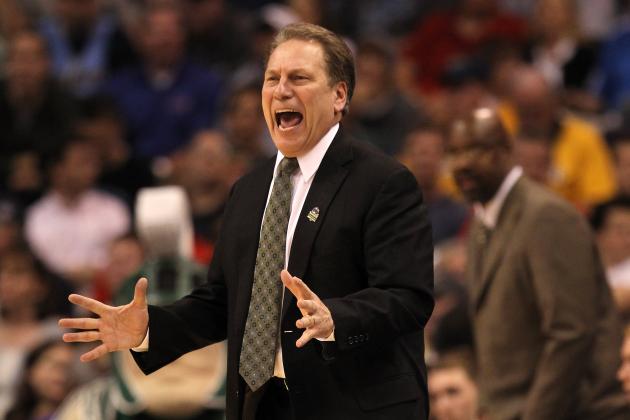 Jamie Squire/Getty Images

The AP Preseason Top 25 poll was released last week. While that is of course notable news in the college basketball world, the real fun begins when we take a look at it and determine who is getting too much credit and who is not getting enough.
Read on to see four teams that are currently ranked in the AP Top 25 but are not ranked high enough.
There are certainly teams that were not ranked in the initial 2012-13 rankings that deserved consideration. However, I only included teams that had a spot in the poll for this article.
Let me know who you think is underrated in the comments below.
Begin Slideshow

»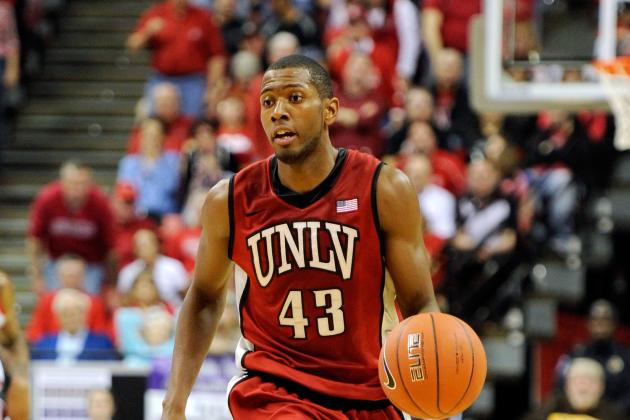 Ethan Miller/Getty Images

I hope Las Vegas is ready because I think this is the deepest and most talented basketball team that UNLV has had in years.
In fact, I expect the Runnin' Rebels to run rampant over the majority of the Mountain West Conference thanks largely to the recruiting efforts of second-year head coach Dave Rice, who convinced top-10 prospect Anthony Bennett and Pittsburgh transfer Khem Birch (one of 2011's top recruits) to join the fold.
Throw in returning superstar Mike Moser and the depth that Carlos Lopez and Quintrell Thomas provide, and it's easy to see why my Bleacher Report colleague Doug Brodess thinks the Rebels have one of the best frontcourts in the entire nation.
Furthermore, returning guards Anthony Marshall and Justin Hawkins will give leadership and versatility to the backcourt, something that the young frontcourt will be able to lean on in close contests.
If all the pieces come together in Vegas, the Rebels have a chance to be play deep into March.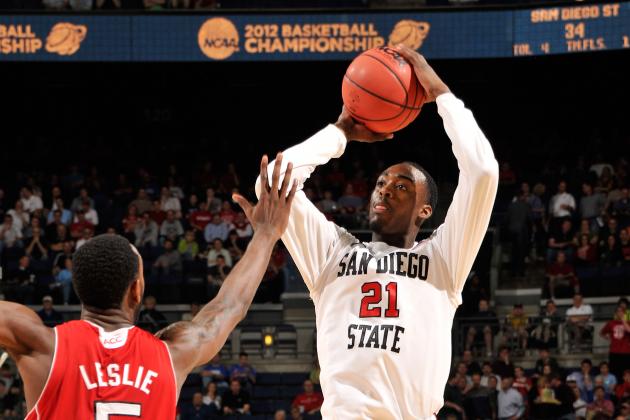 Jamie Sabau/Getty Images

While it may seem as if UNLV is going to run away with the Mountain West conference given the depth and talent level on its roster, there is one primary obstacle that rests in its way.
That obstacle is San Diego State University.
The Aztecs can counter Mike Moser with a superstar of their own in swingman Jamaal Franklin, who averaged better than 17 points and almost eight rebounds a contest last year. There will not be many games that Franklin plays where he won't be the best player on the floor, and that includes the Aztecs' showdown with Syracuse to start the year.
Franklin is joined in the backcourt by Xavier Thames and Chase Tapley. This combination may be enough to carry San Diego State into the second weekend of the NCAA tournament.
If Franklin thrives in his leadership position, the 2012-13 season will be the eighth straight that head coach Steve Fisher (who coached Michigan's "Fab Five") accumulates at least 20 wins in San Diego.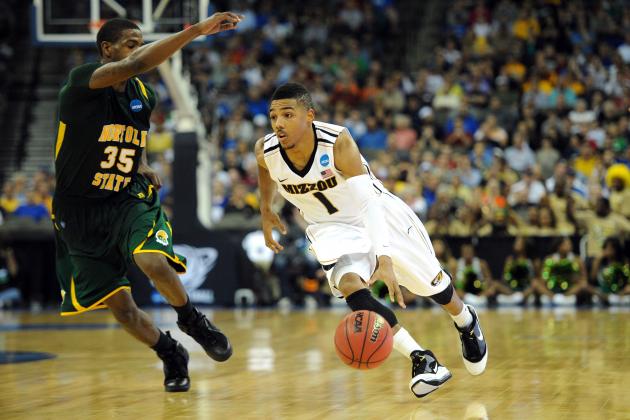 Eric Francis/Getty Images

It is perhaps because of the stunning loss to No. 15 seed Norfolk State in last year's NCAA tournament, but Missouri is being overlooked right now by a number of college basketball experts and analysts.
While everyone remembers the brackets that the Tigers busted in March, it is easy to forget just how talented they were in 2011-12. In fact, Missouri was a dark-horse national championship contender heading into that tournament.
However, this is not the same Tigers team from last year, thanks largely to the departure of the top three scorers.
But there is still plenty of talent remaining in the Missouri cupboard. Lightning-quick guards Michael Dixon and Phil Pressey spearhead a team that is loaded with potential impact transfers.
Those transfers include center Alex Oriakhi from Connecticut, Keion Bell from Pepperdine and Earnest Ross from Auburn.
Additionally, the argument can be made that Missouri will benefit from its move to the SEC in the wins and losses department. While the SEC is probably stronger on top, there were more dangerous teams in the middle of the Big 12 pack that posed as potential upset threats.
If these various players, who were not recruited together and have never really played with each other as teammates, can mesh early on, Missouri could give Kentucky a run for its money on the top of its new conference.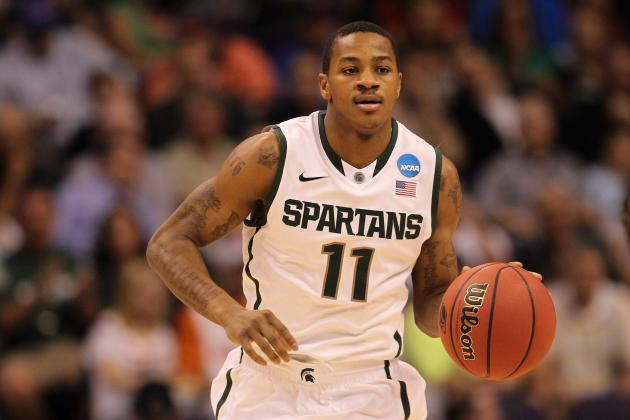 Jamie Squire/Getty Images

Look, I know Draymond Green was the be-all end-all for Michigan State last year.
Conventional wisdom says that the Spartans will take a step back this season without their leader in scoring, rebounding and steals (Green was also second on the squad in blocks and assists per game in 2011-12).
However, this year's Michigan State team still returns Keith Appling, Adreian Payne and Derrick Nix. It also has a coach that kind of knows what he is doing at this point in Tom Izzo.
Despite the return of a number of capable starters, Izzo is clearly going to need someone to step up and attempt to replace the massive loss of production that went to the NBA with Green.
That is where freshman sensation Gary Harris becomes a factor. Harris was the crown jewel of the Spartans' impressive recruiting class and will be needed if Michigan State hopes to maintain its spot near the top of the loaded Big Ten.
The dynamic Harris should find his niche quickly from behind the three-point line when Appling penetrates the defense.
It's probably too much to expect Harris to step in and replicate Green's all-around greatness in his first season, but a solid freshman campaign should set the stage for better things to come.