7 Teams That Will Storm into the College Basketball Top 25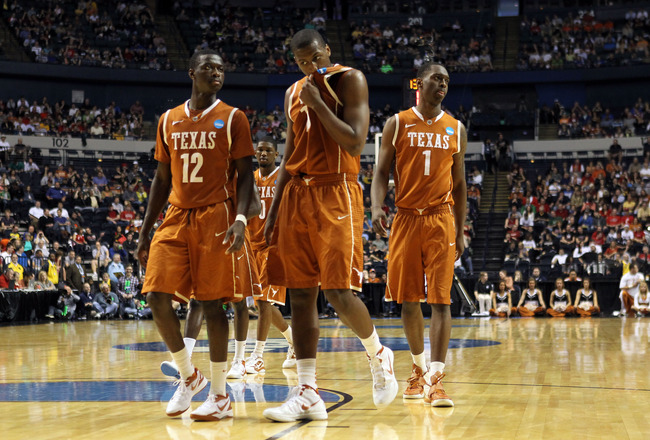 Jamie Squire/Getty Images
The preseason AP Top 25 was recently released, and there were several teams who were clearly left off. Nonetheless, these teams will take the college basketball world by storm this season and secure a place in the Top 25 before long.
Despite what Yahoo! says about the rankings being very accurate, these seven teams will all surely be on the list soon and could earn places among the nation's top teams.
These are the unranked teams to watch for as they move up the ladder and climb up the rankings.
Murray State Racers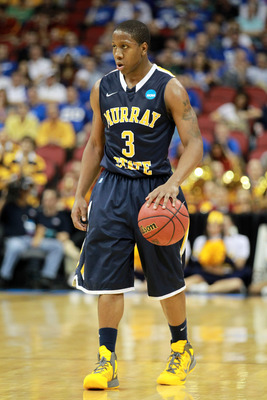 Andy Lyons/Getty Images
Isaiah Canaan. Need I say more?
This is a Murray State team that returns a ton of talent from a team that started last season 23-0.
Among those returning members is star point guard Isaiah Canaan, who averaged 19.0 points per game to go along with his 3.6 assists and 3.5 rebounds. Canaan is in line to compete for National Player of the Year honors and will likely pick up the slack left by the loss of Ivan Aska.
Murray State is talented enough to go on another fast start, and its schedule isn't exactly taxing. The only team from a power conference that the Racers play is Auburn, who will give them no trouble at all.
Murray State should come out strong again this year and will leap up the rankings very quickly.
Minnesota Gophers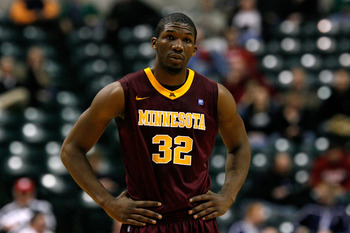 Chris Chambers/Getty Images
After making a deep run in the NIT last season, Minnesota returns almost everyone from last season, including star senior forward Trevor Mbakwe.
Mbakwe recently avoided jail time for a drunk driving charge, and he will likely play the entire season. With him leading the way, the Gophers can easily crack the Top 25.
With early games against Duke and Florida State, the Gophers have a chance to make some noise early in the year. Even if they don't win those games, the team will inevitably win a few big games in Big Ten play—and winning in college basketball's premier conference of the 2012-13 season will help the team vault up the rankings.
Oklahoma State Cowboys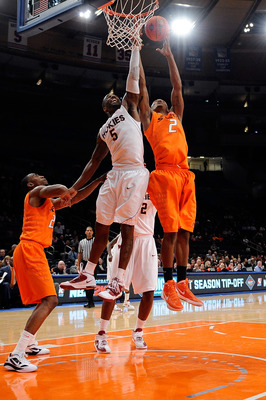 Patrick McDermott/Getty Images
Oklahoma State has a dangerous tandem in freshman Marcus Smart and sophomore Le'Bryan Nash. This inside-outside combo will lead the Cowboys to considerable success this season, as both players are extremely talented.
Nash averaged 13.3 points and 5.0 rebounds per game last season, and he was still labeled as an underachiever. If he can improve those totals to 15 points and seven boards per contest, he and Smart will be deadly.
Smart is a big shooting guard whose physical nature allows him to drive through the lane. He is one of the best slashers in the Class of 2012.
Excluding a game against Gonzaga on December 31, Oklahoma State has a very easy non-conference schedule and could go undefeated so long as they top the Bulldogs.
With Missouri gone, the Cowboys could potentially finish as high as third in the Big 12 (behind Baylor and Kansas), which would make them a virtual lock to join the Top 25.
Saint Louis Billikens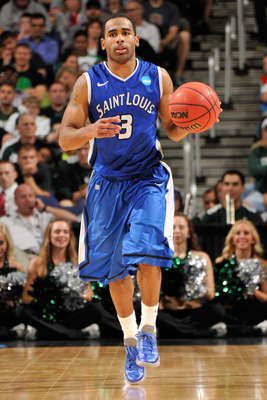 Jamie Sabau/Getty Images
Saint Louis put together an impressive season last year, as the Billikens found a way to crack the Top 25 and clawed their way into the third round of the NCAA tournament.
You'd figure after returning six of the team's top seven scorers that the Billikens would have at least cracked either the AP or USA Today polls, but they came up short in both.
No matter, though. They don't play a single ranked team all season and will likely finish with an incredible record because of it.
This is a talented team with an easy schedule, and they could end up being this year's Murray State...if Murray State doesn't fill that role again.
Tennessee Volunteers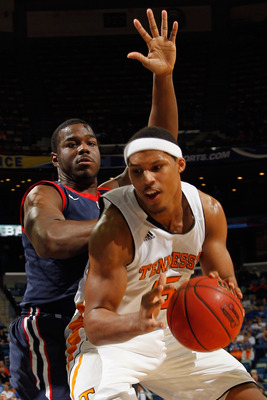 Chris Graythen/Getty Images
Tennessee wasn't exactly a top team last year, but adding forward Jarnell Stokes midway through the season provided a big boost for the Volunteers.
The Vols played great defense last year and still played solid offense. Now that the team returns six of its top seven scorers, this offense could develop into a potent one.
The big reason why Tennessee will be vaulting up the rankings is Stokes. He impressed last season in just 17 games, averaging 9.6 points and 7.4 rebounds per game.
Now that he has had part of a year and much more experience in practice under his belt, Stokes will be used more and will develop into one of the top big men in the country.
Combining Stokes with the team's top two scorers from last season, Trae Golden and Jeronne Maymon (when he comes back), gives this team a great core and a lot of potential.
VCU Rams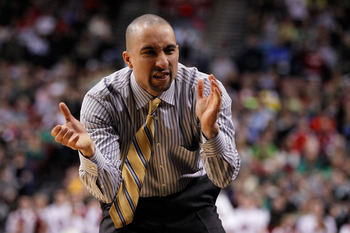 Jonathan Ferrey/Getty Images
Yes, Bradford Burgess is gone, but you'd be foolish to count VCU out as long as the team is under Shaka Smart.
Burgess' younger brother, Jordan, has joined the team as an ESPN top-100 freshman, and he will have an immediate impact in a similar fashion to his brother (although he won't be as productive as a freshman as Bradford was as a senior).
Still, throw a top-100 freshman into the mix on a team that returns nine of its top 10 scorers from last season—and add in the fact that the team will be playing in the A-10 this year (a big improvement)—and you can see why I'm so high on the Rams.
Texas Longhorns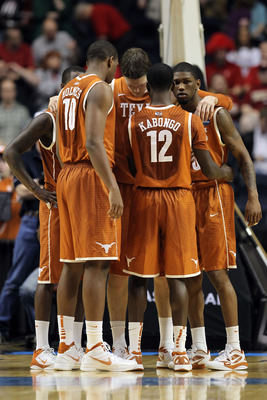 Jamie Squire/Getty Images
J'Covan Brown may be gone, but Texas still has a great team that should feel snubbed from the Top 25.
Sheldon McClellan, Jonathan Holmes and Myck Kabongo are all back. These three, along with ESPN top-100 recruit Javan Felix, give the Longhorns a great backcourt.
There was something missing from last year's team that cost them dearly: a frontcourt. However, this year the team brings in sensational big man Cameron Ridley, not to mention Prince Ibeh and Connor Lammert as well.
While the team doesn't have its star scoring guard anymore, they will be much more balanced and successful this year because of it.
Keep Reading