College Basketball: 4 New Coaches in the Big 12 for 2012-13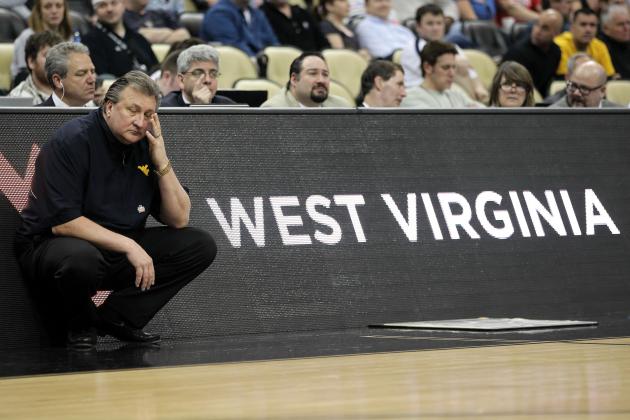 Gregory Shamus/Getty Images

After the concept of conference re-alignment received a shot of steroids in 2010, the Big 12's future was more uncertain than Bobby Valentine's job security. However, following the second straight year with two losses of member institutions the conference landed two new schools: TCU and West Virginia, and appears to have re-stabilized itself.
New TCU head coach Trent Johnson and West Virginia's Bob Huggins are two of four new coaches in the Big 12 this season, although Huggins previously coached in the conference at Kansas State before accepting the position at his alma mater in 2007.
His former team also has a new coach in; ousted Illini coach Bruce Weber as he looks to also provide stability in Manhattan after one of the most successful coaches in their program's history, Frank Martin, bolted for South Carolina.
Here is a look at all four new coaches in the Big 12 for the 2012-13 season.
Begin Slideshow

»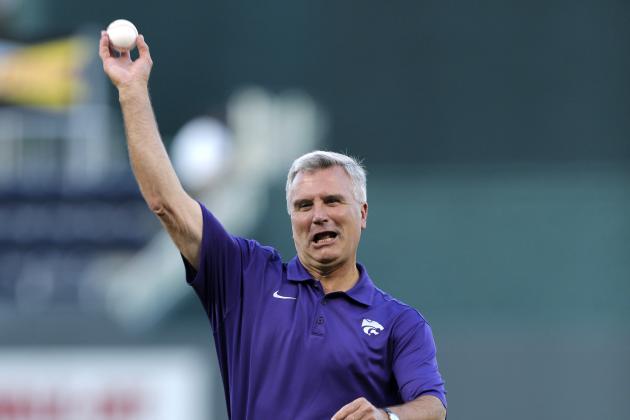 Ed Zurga/Getty Images

After spending 15 seasons in the state of Illinois, Bruce Weber was canned by the Illini but was unemployed for a measly three weeks as he accepted an offer to lead the Wildcats after losing Frank Martin to the SEC.
Weber experienced early success in Champaign but much of that success was attributed to players current Kansas head coach Bill Self recruited: Deron Williams, Luther Head, and Dee Brown. He and that trio of talented guards led the Illini to the national title game in 2005 but his teams failed to reach the Sweet 16 over his next seven seasons, regularly finishing in the middle of an ultra-competitive Big 10.
With 313 career wins and eight NCAA Tournament appearances, he has an adequate resume to roam the Kansas State bench, except adequate will not suffice against in-state rival and eight-time defending conference champion Kansas. Nor will it help in defeating a suddenly dangerous Iowa State program, Scott Drew's loaded Baylor teams, or the always steady Texas Longhorns among others.
Rodney McGruder, Jordan Henriquez, and Will Spradling lead a veteran-laden team that expects to compete in the Big 12 but the loss of Martin may hurt more than expected. Look for Weber to finish in the middle of the conference and potentially snag a berth in the Dance.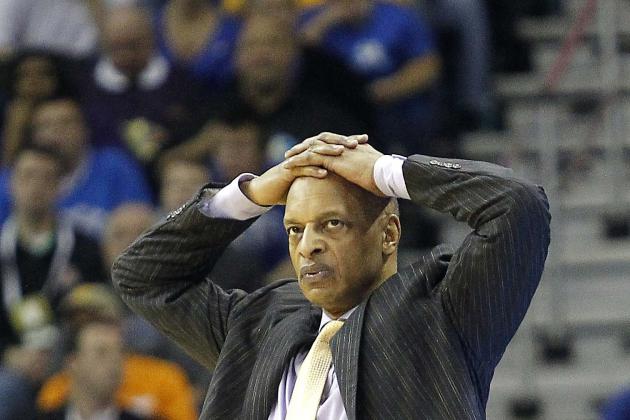 Crystal LoGiudice-US PRESSWIRE

After spending the majority of his first 23 years in college basketball on or near the west coast, Trent Johnson suddenly zipped across the country from Stanford to LSU following a successful four season stint in Palo Alto as he led the Cardinals to three NCAA Tournament appearances.
During year one it appeared Johnson made an excellent move as he compiled a 13-3 conference record en route to winning the SEC Coach of the Year award.
However, following two dud seasons with a combined five SEC victories and an average campaign in 2011-12, Johnson once again left in hopes of developing yet another re-building program.
Trent Johnson takes over a Horned Frogs team that has only seven all-time NCAA Tournament appearances and one Elite Eight berth, along with a roster filled with inexperienced mid-major talent.
TCU's transition into Big 12 basketball has been understandably overshadowed in the entire scope of conference re-alignment but with a veteran coach and hungry fan base, do not be surprised if their athleticism and enthusiasm alone produces a couple upset victories.
Their biggest win of 2012-13 came three weeks ago as four-star recruit and Dallas native Karviar Shepherd committed to TCU, giving the program their most highly regarded youngster in recent memory.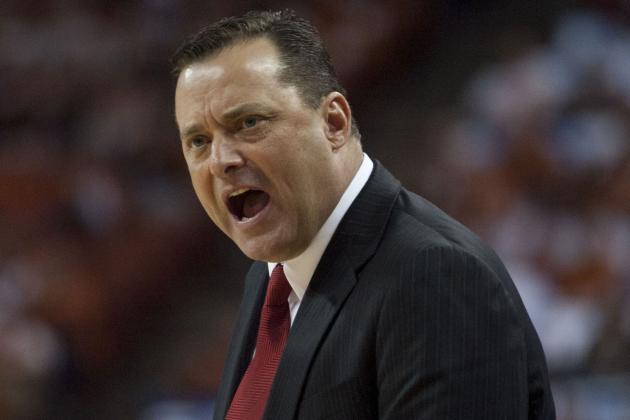 Brendan Maloney-US PRESSWIRE
Billy Gillispie resigned in September.
Billy Gillispie has been the focus of two interesting head coaching demises in the last three years. As one of the hottest coaching commodities in 2007 following another successful season at Texas A&M, he accepted the job at Kentucky but was rarely a popular man in Lexington before being ousted in 2009.
After an 8-23 season (1-17 in the Big 12), allegations of players mistreatment and health problems, Billy Gillispie resigned as the Red Raiders head coach. Facing their third coaching change in five years, Athletics Director Kirby Hocutt appointed associate coach Chris Walker interim head coach for the 2012-13 season.
Walker has never been a head coach but has experience as an assistant at Villanova under Jay Wright, New Mexico, UMass, Pepperdine, Vanderbilt, and Loyola Marymount. Despite an excellent reputation, the rookie head coach with a less-than-stellar roster could endure another tough season in Lubbock as Hocutt looks for a permanent replacement. This will certainly be Walker's try-out as looks to turn around a beleaguered Red Raider program.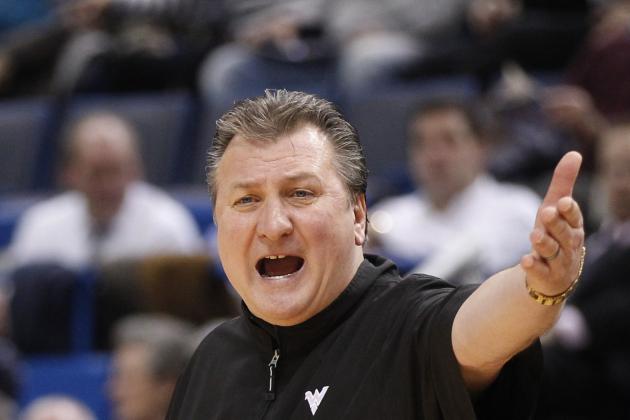 David Butler II-US PRESSWIRE

West Virginia head coach Bob Huggins is the only one of the four new coaches that brings Big 12 experience with him. He led Kansas State in 2006-07 to a 23-12 record before shooting across the country to his alma mater West Virginia and hometown of Morgantown.
While he acquired most of his career accolades during his 16-year tenure at Cincinnati, including 14 NCAA Tournament appearances with two Final Fours and one Elite Eight, he also found success in the Big East at WVU.
With 709 career wins and coming off his fifth tourney berth in five years, Huggins brings experience, a wonderfully crafted wardrobe of pullovers, and a couple intriguing transfer players to his new conference.