College Basketball: Mid-Major Teams That Are Primed for a Cinderella Run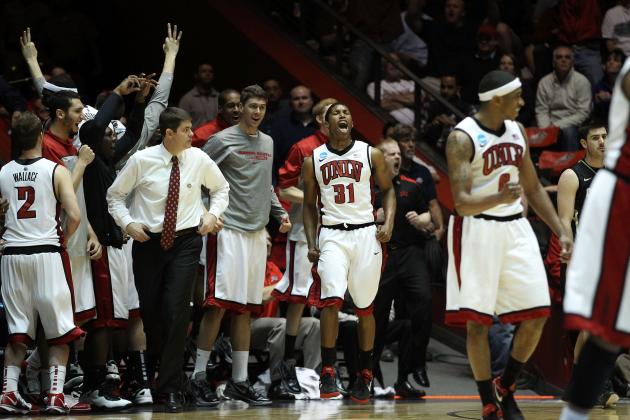 Christian Petersen/Getty Images

Perhaps the biggest reason that March Madness captivates the nation for an entire month is the appeal of the Cinderella teams.
After all, squads like Boise State can only inspire college football fans so much by winning Fiesta and Las Vegas Bowls. However, had Gordon Hayward's half-court heave been six inches to the side at the buzzer, Butler would have beaten Duke and spearheaded countless driveway recreations.
So, which mid-major teams are primed for Cinderella runs this time around?
While they should be competitive as always, I am going to disqualify Butler, Gonzaga and VCU from my list, simply because we have seen them do it plenty of times. While still entertaining, it's not quite as magical to watch the same mid-majors again and again.
Read on to see five non-power teams that could be playing late into March in the 2012-13 season.
Begin Slideshow

»
Ethan Miller/Getty Images

UNLV has more talent and depth than most power-conference teams despite the fact that it plays in the Mountain West.
The primary reason that the cupboard is stocked so nicely in Vegas right now is the recruiting effort of second-year head coach Dave Rice. So far, the Rebels' head man has landed top-10 prospect Anthony Bennett and Pittsburgh transfer Khem Birch (one of 2011's top recruits), among others.
Throw in returning star Mike Moser with power forward Bennett and center Birch, and UNLV has one of the best frontcourts in the entire nation.
Senior guards Anthony Marshall and Justin Hawkins provide leadership and versatility in the backcourt, something that the younger frontcourt players will be able to lean on in difficult games.
As long as overconfidence doesn't become a factor when the Rebels steamroll most of their conference competition, UNLV will be a squad that nobody will want to face come March.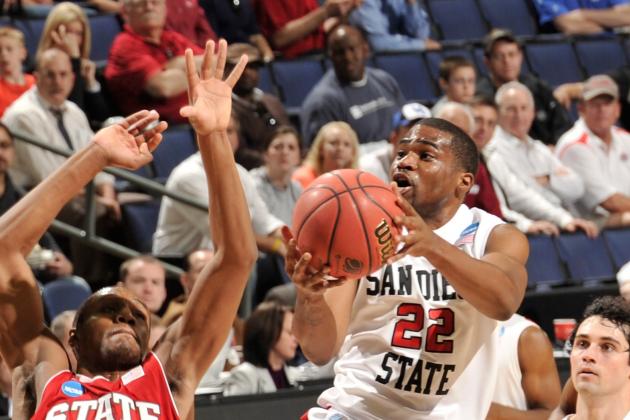 Jamie Sabau/Getty Images

While UNLV may dominate most of its competition in the Mountain West, one squad that it probably will not handle with such ease is San Diego State.
The Aztecs will be led by swingman Jamaal Franklin, who averaged better than 17 points and almost eight rebounds per game last season. There will not be many games that San Diego State plays this year (including its opening night contest against Syracuse) where he is not the best player on the floor.
In a perfect world, Franklin will play the same talented leader role that Kawhi Leonard did during the Aztecs' impressive 34-3 run during the 2010-11 campaign.
Head coach Steve Fisher may forever be best known as the leader of the "Fab Five" at Michigan, but he has built something impressive in San Diego. In fact, he will be going for his eighth consecutive 20-win season as the Aztecs' head man.
Franklin, Xavier Thames and Chase Tapley make up one of the most formidable backcourts in the entire country, something that could very well get San Diego State into the Sweet 16 come March.
If it did, it would mark the second time in three years for the Aztecs.
Streeter Lecka/Getty Images

Sometimes all it takes to make a little March magic is one phenomenal player. Just ask Connecticut fans about Kemba Walker or Syracuse fans about Carmelo Anthony.
Well, Creighton has that one phenomenal player in Doug McDermott.
The leader of the Bluejays averaged nearly 23 points and 8.2 rebounds per contest last season, and there is no reason to expect those numbers to fall off this year. He has become accustomed to handling double teams, is an effective passer for his size and can drain shots from almost anywhere on the floor.
However, McDermott is anything but a one-man show at Creighton. The Bluejays return almost every player from a year ago, and big man Gregory Echenique and guard Grant Gibbs create a solid supporting cast for McDermott.
Creighton should breeze through the majority of its late-season competition, which will set it up for an impressive seed come Selection Sunday. It would not be much of a surprise if McDermott and company parlayed that seed into a deep March run.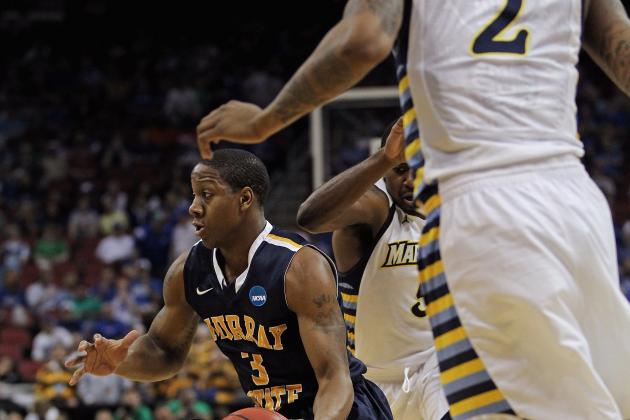 Jonathan Daniel/Getty Images

If Creighton could make a run behind a dynamic superstar then Murray State can too.
However, that doesn't mean the Racers are going to have the same type of magical season that they had last year. After all, it's not exactly easy to start a season 23-0 or win 31 games two times in a row.
Nevertheless, Murray State has point guard Isaiah Canaan returning, which should be good enough by itself to win plenty of contests in the Ohio Valley Conference. The All-American averaged nearly 20 points a game last season, while still finding a way to rebound the ball and dish out assists.
The Racers do lose some key contributors from last year's team, including Donte Poole, Ivan Aska and Jewuan Long. It will likely be up to center Ed Daniel and transfer Dexter Fields to replace the production of the departed players.
Despite the personnel losses, no team is going to want to line up across from Canaan in the early rounds of the NCAA tournament.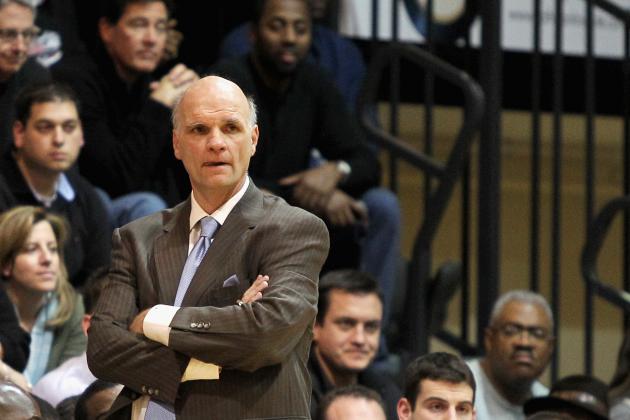 Chris Chambers/Getty Images

Much of the buzz surrounding the Atlantic 10 this offseason was about the addition of the two non-power conference squads with the best historical resumes this side of Xavier and Gonzaga.
Those two teams were VCU and Butler, and the A-10 may be the best mid-major league in the country with the Rams and Bulldogs in the fold (that is until Temple heads to the greener pastures of the Big East).
However, the best team in the A-10 heading into the 2012-13 season may not be who you would expect. It's not VCU or Butler, and it's also not traditional favorites Xavier or Temple.
It is St. Joseph's and its always entertaining head coach Phil Martelli.
The Hawks return all five starters from a season ago and are well-rounded with a backcourt consisting of Langston Galloway and Carl Jones and a frontcourt that includes C.J. Aiken and Halil Kanacevic.
This could very well be Martelli's best chance to replicate some of the magic the Hawks had in the 2003-04 season when they played in the Elite Eight.
If only he had Delonte West and Jameer Nelson again, St. Joseph's could make some real noise.