College Basketball Recruiting: How Jabari Fits in Each of His Final 5 Schools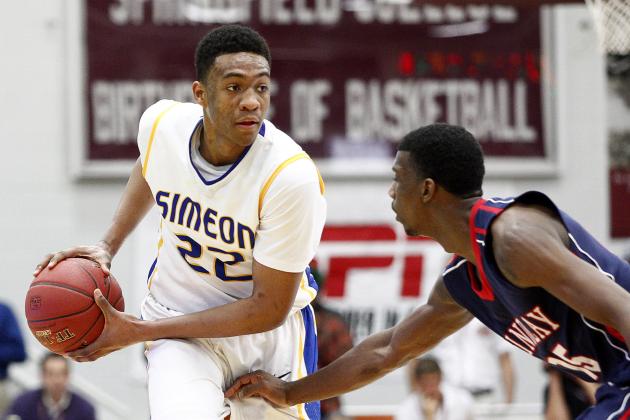 Mark L. Baer-US PRESSWIRE

Jabari Parker, the most coveted recruit in the class of 2013, is one step closer to deciding which school will have the benefit of his one-and-done services. Parker announced earlier this month that he's narrowed his list to five schools: BYU, Duke, Florida, Michigan State and Stanford.
Although Parker, a 6'8" SF with extraordinary instincts and versatility, is a safe bet to be a star in any environment, his list presents him with widely varied options. Whether he's joining a grand tradition at Duke or signing on as the new face of the BYU program, Parker's college career could take him in a number of different directions.
Here is a look at all five of Parker's finalists, with an eye towards the state of the program he'd be joining in the fall of 2013.
Begin Slideshow

»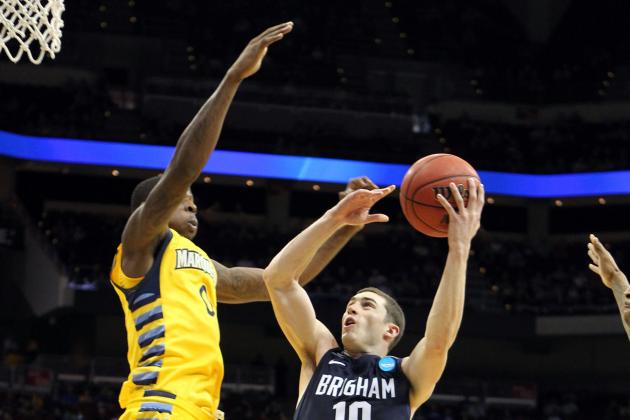 Andy Lyons/Getty Images

Only two seasons removed from the magical Year of Jimmer, the Cougars will face an uphill battle just to return to the NCAA Tournament in 2013. If Parker (a Mormon himself) does head to Provo, he'll be joining a roster with virtually zero star power.
Assuming talented PG Matt Carlino is still around in two years, the Cougars' cupboard won't be entirely bare, but Parker would be (like Jimmer) the only BYU player most fans could name.
If he wants to become an instant icon, there are few better opportunities than the one he'd have at BYU.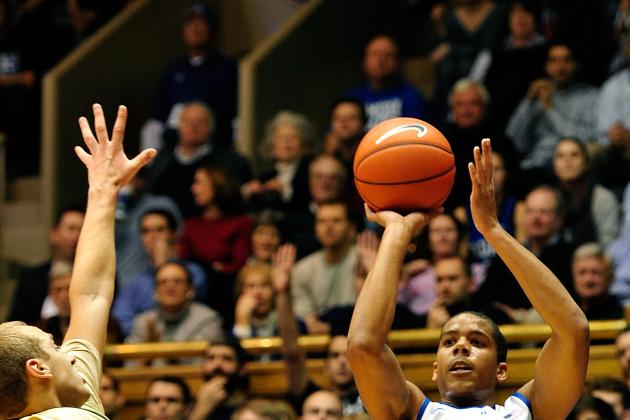 Grant Halverson/Getty Images

No team on Parker's list has a more impressive best-case scenario than the Blue Devils.
In theory—if nobody leaves early for the NBA—Parker could join a roster that would include redshirt senior Andre Dawkins and sophomore scoring stars Rasheed Sulaimon and Amile Jefferson.
Regardless of the details of who stays or goes, Parker would be joining a perennial title contender with plenty of weapons around him.
He wouldn't exactly be blazing a trail in Durham, but playing for the incomparable Coach K is a tough opportunity to pass up—especially for a player who resembles a turbo-charged version of one of Krzyzewski's success stories, Shane Battier.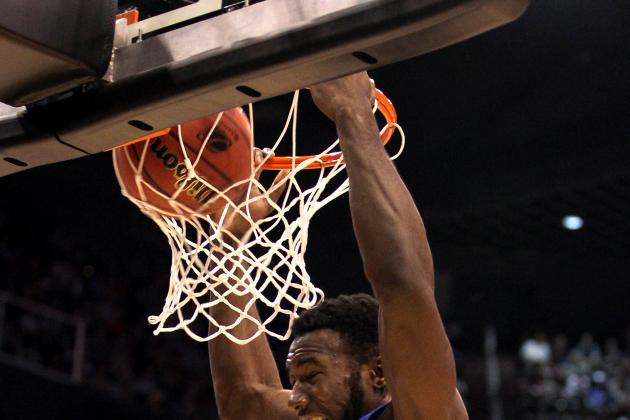 Christian Petersen/Getty Images

John Calipari's ascendancy at Kentucky has overshadowed just how good the Florida program still is. Billy Donovan's squad has made back-to-back Elite Eights, and the Gators are still just five seasons removed from their last national title.
Landing Parker would be a major coup for Donovan in his ongoing battle with uber-recruiter Calipari. Parker would join a class that's already shaping up to be one of 2013's best.
Assuming big man Patric Young stays for his senior year, he'll be joined by ballyhooed freshmen Kasey Hill and Chris Walker in addition to the possible addition of superstar Parker, who would make a remarkable cherry on top of that treat for Gator fans.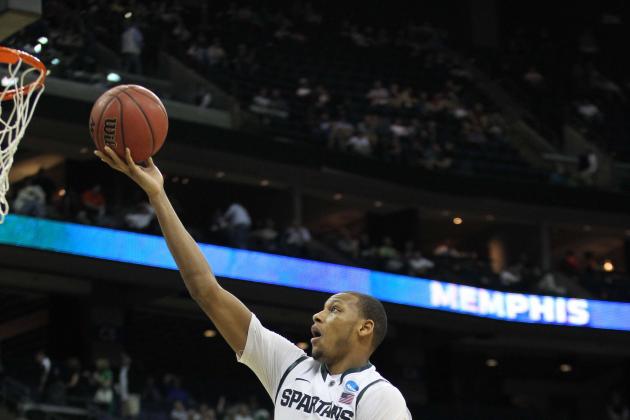 Greg Bartram-US PRESSWIRE

If Parker is looking to join a frontcourt that will take care of the dirty work inside, he won't find a better place to play than East Lansing.
Tom Izzo's always-deep pool of low-post players isn't going to run out next year or anytime soon, and that hardworking crew—potentially led by 2013-14 senior Adreian Payne—would give Parker ample opportunity to shine.
It also wouldn't hurt Parker's NBA prospects to prove that he can hold up in a physical, defensive league like the Big Ten.
The biggest unknown here is whether 2012's star recruit, Gary Harris, will stick around for his sophomore year—but if that answer is yes, a pairing of Harris and Parker would make the Spartans a truly frightening team in 2013-14.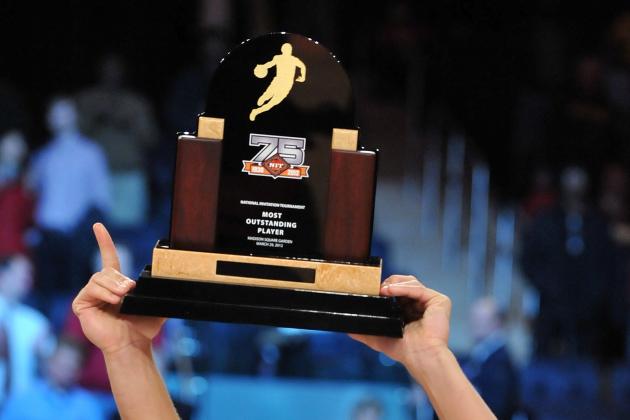 Jason Szenes/Getty Images

Johnny Dawkins' rebuilding project hasn't entirely gotten off the ground in Palo Alto, with last year's NIT title marking the team's best performance in four years.
On the other hand, bringing in Parker would be an unmistakable signal to the rest of the country that the Cardinal are a national contender again.
The likelihood is also that Parker would have a loaded roster around him if he picks Stanford, which stands to lose just one senior (benchwarmer Gabriel Harris) after this season.
Pairing the electrifying Parker with a backcourt of talented 2013 seniors Aaron Bright and Chasson Randle would make the Cardinal an instant Final Four contender.