College Basketball: 3 Reasons Preseason Tournaments Carry Too Much Weight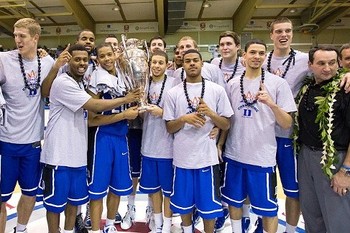 (Via espn.com)
There comes a time in late November, around the same instant you're picking out your Thanksgiving turkey at the grocery store, when you get a familiar craving.
However, it's not one of field turf and pigskin but one of hardwood and nylon. Maybe you've been to your favorite team's Midnight Madness. Maybe you saw them beat Towson by 50 points in their first regular season game.
But what you're really missing are meaningful games that can give your basketball fanhood a pulse again.
That is what the Maui Invitational, NIT Season Tip-Off, Battle 4 Atlantis and other preseason tournaments are meant to do. Yet, sometimes too much stock is put into these early games.
Here is why they carry too much weight in college basketball.
They're for the Fans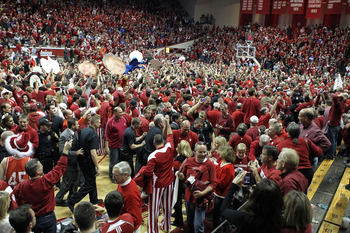 Andy Lyons/Getty Images
Playing good competition before conference play is very important for teams throughout college basketball.
It gives coaches a chance to evaluate their roster, helps build team chemistry and can put valuable wins on an NCAA Tournament resume.
However, preseason tournaments mean very little in the grand scheme of things as they are mostly for the fans.
They are meant to signify the beginning of the college basketball season, showing sports fans that there is more to watch than football. For the teams themselves, the significance of wins and losses at this time of the year are minute compared to games in February and March.
Consider these tournaments as the alarm clock to a long season for basketball fans.
The Schedules Are Unbalanced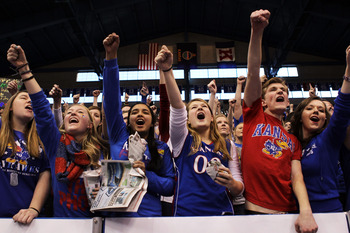 Jamie Squire/Getty Images
College basketball schedules vary all across the spectrum.
Some prefer the tourist approach, playing away from their arena—including November tournaments like the Maui Invitational—multiple times before their conference opener.
Then there is the homer approach, as sometimes teams like to leave home as much as Howie from Benchwarmers.
The fact is that not all teams get the same opportunity to show their worth early in the season, making it unfair to judge who really is the cream of the crop.
It's Not How You Start, It's How You Finish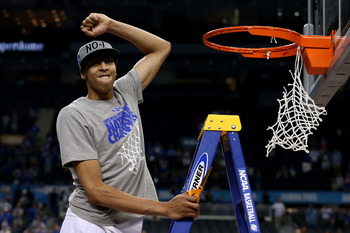 Jeff Gross/Getty Images
There is no denying how exciting it is to see college basketball get back into the swing of things with these tournaments.
However, early-season success guarantees nothing when March rolls around.
Since 1993, only two teams have won the Maui Invitational and the NCAA Tournament championship in the same year.
Need more proof? Take last year's Duke Blue Devils for example. The Blue Devils defeated Tennessee, Michigan and Kansas on their way to winning the Maui championship—as they were elevated to No. 3 in the AP Top 25.
Fans and analysts were singing the praises of Coach K and Austin Rivers, as Duke looked to be back in national title contention, but the choir went silent when the Blue Devils were upset by Lehigh in the first round of the NCAA Tournament.
Getting off to a good start is significant, but nobody cuts down the nets in November.
Keep Reading