College Basketball Recruiting: Top Recruits Who Will Sputter in Freshman Year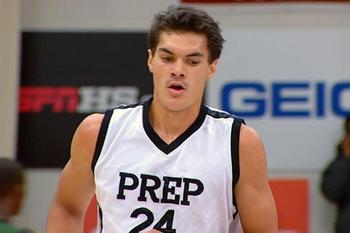 Pitt center Steven Adams, photo from espn.com
The 2012 college basketball recruiting class is one of the most hyped classes in years.
While there's no doubt that the class is loaded with All-Americans and future lottery picks, a handful will not live up to lofty expectations this season.
The following players are set to disappoint on the court during freshman year.
Glenn Robinson III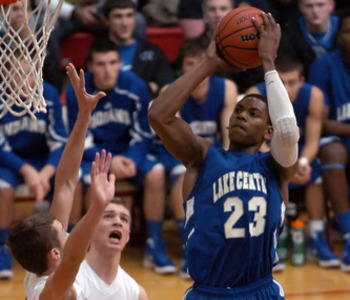 Photo from annarbor.com
Glenn Robinson, a 6'7" forward headed to Michigan, could be the biggest freshman underperformer out of all the incoming 5-star recruits.
Robinson is likely getting some extra points in the rankings because of his lineage—he is the son of former No. 1 pick Glenn "Big Dog" Robinson and is currently ranked 11th nationally, according to Rivals.
While the genetics are there, Robinson still has some weaknesses he needs to eradicate.
Most estimates have him weighing much less than 200 pounds with questionable strength. Right now, he would look like the thinnest guy on the court.
Unless he puts on more weight, Robinson is going to have trouble bodying up on elite Big Ten forwards.
He was also known in high school for his finishing ability at the rim, but college is a whole different story. His lack of strength will make scoring in the lane against bigger defenders next to impossible.
Robinson is a solid finisher and has a college-ready jump shot, but won't make major strides until he puts on some pounds.
Steven Adams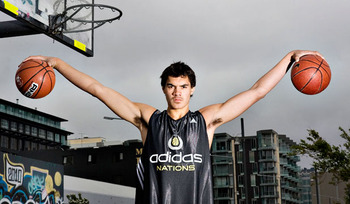 Photo from pittsburghsportsreport.com
Steven Adams, a seven-footer from New Zealand, is one of the most hyped prospects in the entire class and is headed to Pittsburgh this fall.
Adams has only been playing in America for one year, and while he has the size and potential to one day develop into an elite center, foreign players often have trouble adjusting to American ball.
Offensive systems are different and opponents are bigger, faster and more skilled than anything he's ever seen before. Therefore, Adams will need to go through an adjustment period, and it's anyone's guess how long that will take.
He also needs to work hard on his post moves. Relying on height alone gets it done in high school, but that's not the case in the Big East.
Steven Adams is a physical freak and has the chance to develop into something special. But during his freshman year, it's impossible to predict how his game will translate to the college level.
It'll probably take a full year or two before Adams truly develops into a true low-post and shot-blocking threat.
Tony Parker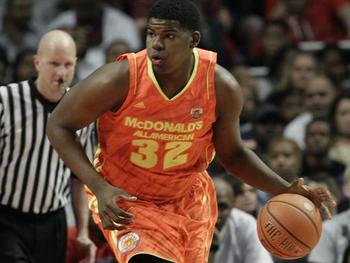 Nam Y. Huh, usatoday.com
Tony Parker, the No. 27 overall recruit, is one day going to be a centerpiece of the UCLA frontcourt. This year, however, is not the year.
The UCLA roster is the deepest it's been in years, and Parker is likely the odd man out.
He will battle with upperclassmen Travis Wear, David Wear and Josh Smith for minutes in the front court.
Coach Howland tends to side with experience, so it's reasonable to expect very little from Parker this season.
Sam Dekker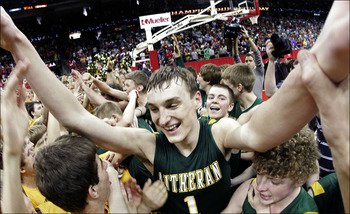 Postcrescent.com/W.M. Glasheen
Sam Dekker, a 5-star recruit, looks and plays a lot like Gordon Heyward. Yet it'll take a few years until the Wisconsin-bound forward truly develops.
The long and skinny Dekker, like Glenn Robinson III, needs to, first and foremost, get bigger.
There are whispers that Bo Ryan could play Dekker at the four position, which would result in nothing short of a bullying.
Dekker is tall enough at 6'8", but is real skinny and would get absolutely destroyed by Big Ten forwards like Mitch McGary and Deshaun Thomas.
If he plays SF, Dekker would need to become a much quicker on-ball defender, so at either position, he needs to improve.
Dekker has a great jump shot, is excellent in transition and has incredible instincts and fundamentals. However, he needs at least a full year of experience and some time in the weight room before he makes a difference for Wisconsin.
Nerlens Noel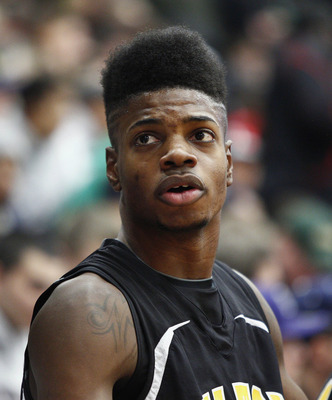 Mark L. Baer-US PRESSWIRE
The sky is the limit for No. 1 mega-prospect Nerlens Noel, but expectations are nonetheless too high for the Kentucky-bound center.
Many are expecting Noel to be Anthony Davis 2.0, but a "lite" version of Davis is a better description.
Noel lacks a jump shot and only averaged 13 points and seven rebounds in high school, according to Max Preps. Expecting him to suddenly put up 20 and 12 in the SEC is entirely unreasonable.
Noel boasts great hair and an enormous 7'4" wingspan and can rely on length alone to score over smaller defenders. Yet he currently lacks the dominant post skills to put up big numbers for the Wildcats.
The future is extremely bright for Noel, and he will probably make for a good NBA center, but he's too raw to expect player of the year candidacy this season.
Keep Reading