College Basketball: Top 15 High-Impact JuCo Transfers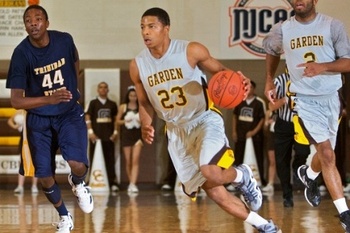 Every year, some of the top college basketball prospects come from junior colleges.
Last year, Baylor's PG, Pierre Jackson, made a seamless transition from playing at College of Southern Idaho to running the show for the Bears.
Jae Crowder developed at Howard Junior College in Big Spring, Texas, before he starred at Marquette.
Ricardo Ratliffe moved from dominating at College of Central Florida to being one of the best frontcourt players in the Big 12 for Missouri.
The following is a list of 15 of the best juco transfers who will be suiting up in 2012-13.
15. Jason Carter (Mississippi)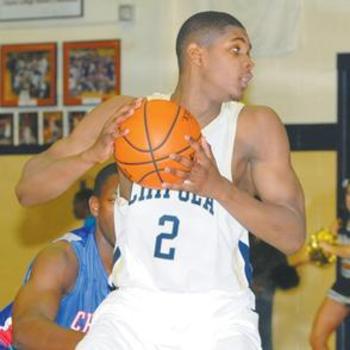 jcfloridan.com
Jason Carter was a 4-star Rivals prospect coming out of Christian Life Center Academy in Humble, Texas.
He originally went to Alabama, where he played limited minutes in 16 games, before transferring to Chipola (FL) JC.
Last year, the 6'8" 230 lbs forward averaged 15 ppg and eight rpg for Chipola before a knee injury knocked him out for the remainder of the season.
Rivals.com national recruiting analyst Eric Bossi said this about Carter:
He's a crafty scorer. He's not what I would classify as a high-flyer. As long as he's willing to play with that grinder mentality, he has a chance to be a pretty productive SEC player.
14. Musa Abdul-Aleem (South Florida)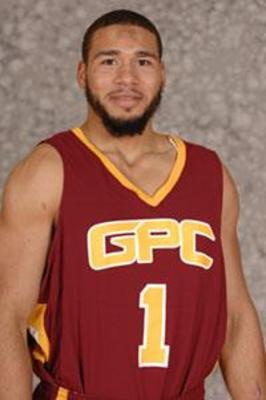 tampabay.com
At 6'5", 220 lbs, Musa Abdul-Aleem is a big-bodied guard who uses his size well to punish his opponents.
He was the Georgia Collegiate Athletic Association Freshman of the Year, scoring 14.6 points and 5.5 rebounds a game for Georgia Perimeter College last year.
GPC associate coach David Dennis described Abdul-Aleem:
He's one of the better scorers you'll see. Not only can he score, he's a shooter as well, a rare combination. You may have guys that shoot the ball well, or score with the ball. He does both very well. Excellent mid-range game. He can post up, put it on the floor and get by guys on the bounce. He's as complete as you want to be as an offensive player.
Abdul-Aleem chose USF over an offer from Memphis.
13. Trency Jackson (Texas Tech)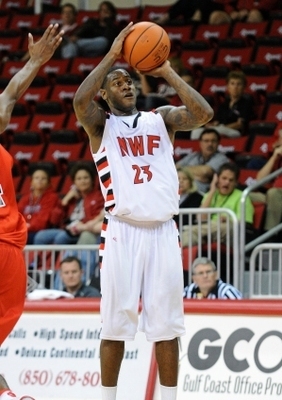 nwfraiders.com
Trency Jackson originally signed with Southern Miss out of high school but was not academically cleared to play by the NCAA before the 2010-11 season started.
Last year, Jackson led the Northwest Florida State College Raiders (31-2) to the NJCAA national title game
The 6'2", 185-lb guard averaged 10.3 points, 3.1 assists, 1.6 rebounds and 1.2 steals as a redshirt freshman
Jackson hopes to bring some backcourt stability to a Texas Tech program that has had more than their share of change and transition in recent days.
12. Shavon Coleman (LSU)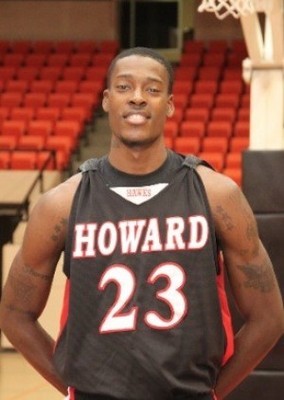 www.tri-parishtimes.com
Shavon Coleman is a great all-around athlete that is ready to take his game back to Louisiana after playing the last two years at Howard College in Big Spring, Texas.
He not only starred in basketball in high school; Coleman was also an outstanding football player and track athlete.
Last season at Howard, the 6'6", 200 lbs forward averaged 14.7 points, 6.6 rebounds and 1.7 assists.
LSU's new coach Johnny Jones had this to say about the Thibodaux, Louisiana, native:
Shavon Coleman will be a great addition to our basketball team. He has a knack for scoring. He is a great defender and he can create other opportunities for the players on the floor with him. We look forward to his competitiveness moving this team forward in the future.
11. Andrew Young (Texas A&M)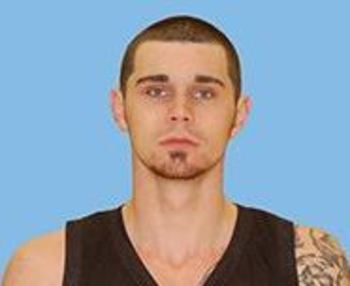 calcentral.com
Andrew Young brings a great combination of size (6'9", 240 lbs) and talent to College Station.
This past year at Monterey Peninsula College (CA), Young averaged better than 21 points and 14 rebounds per game.
Blake Spiering, his coach at MPC commented:
He runs and jumps very well. His skill level is very high. He can shoot it real well and dribble it. He is really good with his back to the basket and is really good facing up. He is so bouncy and highly competitive, so his motor never stops. He is kind of the whole package.
Young will get his shot to prove himself immediately as the Aggies transition to the SEC in the upcoming season.
10. Marshall Henderson (Mississippi)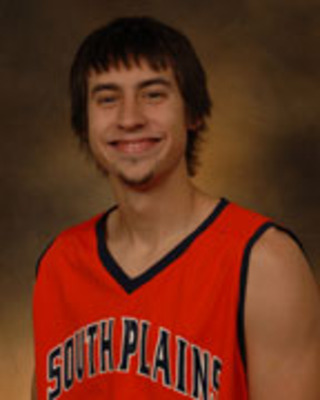 spctexans.com
Marshall Henderson has already had an interesting adventure in his collegiate basketball career.
As a freshmen, Henderson started for Utah, averaging almost 12 ppg.
In order to play closer to home, the 6'2" guard from Hurst, TX transferred to Texas Tech.
But before things got rolling for Henderson in Lubbock, he ended up landing at South Plains College where he averaged almost 20 ppg and shot over 40 percent from beyond the arc.
Rivals.com national recruiting analyst Eric Bossi.described Henderson's playing style this way:
He's a shooting guard who is unafraid to let it fly from just about anywhere. He's a very good shooter but a very streaky one and he's a kid that plays with a lot of confidence and has some athleticism about him that catches people off-guard because it lulls people to sleep. … He can be really hot and he can be really cold but he's going to keep on shooting. … He has an edge about that him that falls in line with the kind of guys that Andy Kennedy likes.
Ole Miss head coach Andy Kennedy could have an intriguing backcourt with Carter and Henderson playing side-by-side.
9. Nick Wiggins (Wichita State)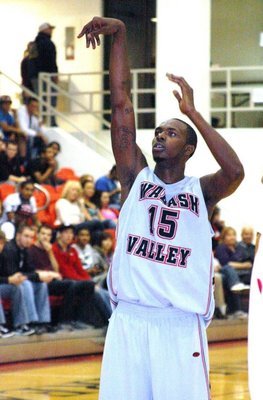 northpolehoops.com
Nick Wiggins is ready to rock during the 2012-13 season for Wichita State.
Last year, at Wabash Valley (ILL) College, Wiggins averaged 17.3 points, 3.7 rebounds and 1.2 assists per game.
The 6'6" wing made 53 percent of his shots, 40 percent of his three-pointers (38 of 94) and 73 percent of his free throws (130 of 177 in 31 games).
Wiggins comes from great athletic stock. His dad, Mitchell Wiggins, starred at Florida State before going on to play several years in the NBA and overseas. His mom, Marita Payne-Wiggins, won two silver medals in track for Canada in the 1984 Summer Olympics.
8. Coty Clarke (Arkansas)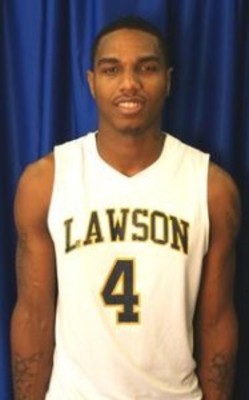 recruiting.arpreps.com
What college coach doesn't want a player of size who can do it all?
Mike Anderson is getting exactly that in Coty Clarke, a 6'7", 220-pound forward from Lawson State CC (Al.).
Clarke was the No. 2 rebounder in the nation last year among all juco players.
He averaged 14.5 points and 13 rebounds per game last season for Lawson, also leading the team in assists, steals and blocks per game.
7. Titus Rubles (Cincinnati)
buccaneersports.com
It wasn't a big surprise when Titus Rubles decided that he was going to play hoops at Cincinnati. After all, his twitter name is Bearcat Bound.
Chris Bains of Bearcatnation.com reports: "In his sophomore season at Blinn College, Rubles averaged nearly 15 points and 9.5 rebounds per game. What is most encouraging is that he shot 51 percent from the field and 73 percent from the free throw line."
At 6'8" and 225 lbs, Rubles gives Bearcat head coach Nick Cronin options where to use him.
Rubles' coach at Blinn (JuCo) College, Tra Arnold, describes Rubles this way:
He's a versatile slasher. He can put the ball on the floor. He can score around the basket and he can step outside and shoot it.
6. Keith Coleman (North Texas)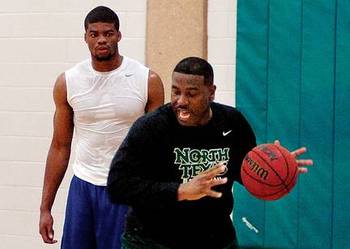 Keith Coleman (left); dentonrc.com
At 6'10" and 250 lbs, Keith Coleman could be a dominating big for the Mean Green.
His addition to the North Texas roster will help first year coach Tony Benford move uber-talented combo forward Tony Mitchell out to the wing.
Coming out of high school, ESPN's Recruiting Nation described the Philly native this way:
Coleman is a physical specimen with explosive power and leaping ability. He's just as strong in his lower body as he is his upper body and able to elevate through contact to make plays around the rim on both ends. He is a big time finisher.
5. Waverly Austin (Oregon)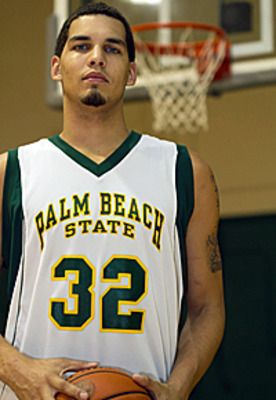 palmbeachstate.edu
Waverly Austin is a 6'11", 250-pound center who is very mobile with great hands and a soft touch around the rim.
Austin, a Fredericksburg, Virginia, native, spent the past two years at Palm Beach (FL) State College and averaged 14.8 points, 9.3 rebounds and 2.9 blocks per game this past season.
Austin's addition to the Ducks' roster will give Oregon head coach Dana Altman a variety of big options up front in 2012-13.
4. Orlando Sanchez (St. Johns)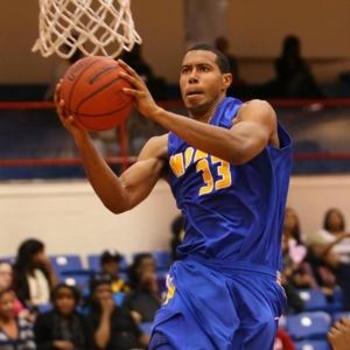 nypost.com
Orlando Sanchez has all the skills to become a great Big East player in his two years of eligibility at St. John's.
Known as "Primo," Sanchez led Monroe College (NY) to a fifth-place national finish and was named to the NJCAA all-tournament team.
The Dominican Republic native averaged 10.2 points, 8.0 rebounds, 2.2 assists and 1.9 blocks last year.
Jeff Brustad, his coach at Monroe, had this to say about the 6'9" 220 lbs forward:
Orlando was tremendous not only for our basketball program, but for the Monroe community as a whole. On and off the court he was one of the best student/athletes we ever had. He embraced the Monroe College community and that affection was returned. Also, as a teammate, he was as good as you could ask for. He was as happy for his teammates' achievements as for his own.
3. Cleanthony Early (Wichita State)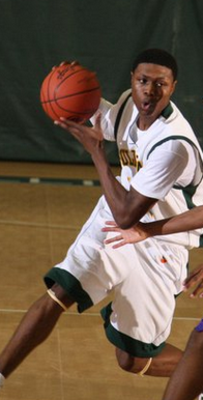 shockerhoops.net
Cleanthony Early may not be a household name yet, but the entire Missouri Valley Conference will know him before this upcoming season is finished.
Early, a 6'8" forward, was named NJCAA Division III All-American in both of his years at Sullivan County (N.Y.) Community College.
Last year, the 6'7" shooting forward averaged 24.2 points, 10.6 rebounds and 3.5 blocks per game.
Shockerhoops.net said this about Early:
Cleanthony Early is a small forward with great ball skills. He has the ability to shoot off the dribble, as well as finish above the rim every time.

As good as Early is scoring the ball, he might be better on the opposite side of the ball. His defensive skills are amazing. His intangibles such as hoops IQ, positioning, and aggressive nature, paired with his obvious athletic ability make him a tough player to score against.

His lean frame and jumping ability make scoring on him in the post difficult, and his speed and reaction time make it hard to drive on him from the perimeter.
2. J.T. Terrell (USC)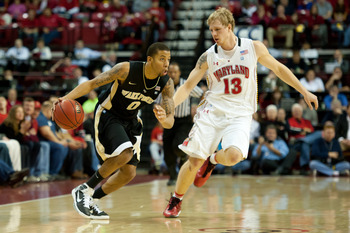 acc.blogs.starnewsonline.com
J.T. Terrell can't get eligible and on the court fast enough for the Trojans.
He led Peninsula College in Port Angeles, Washington, in scoring with 24.4 points per game. He made 47 percent of his field goal attempts, 38 percent from three-point range and 79 percent from the charity stripe. He scored 30 or more points 12 times.
Not only has Terrell stood out in juco ball, he also had an excellent freshmen season playing for Wake Forest.
At Wake in 2010-11, he played in 32 games as a freshman and was second on the team in scoring (11.1 points per game). He also ranked second on the team in assists (1.6)) and fourth in steals (0.7).
Terrell has all the skills to come in and make an immediate impact on a USC team that needs to bounce back from a disastrous 2011-12 season (6-26; 1-17 Pac 12).
1. Geron Johnson (Memphis)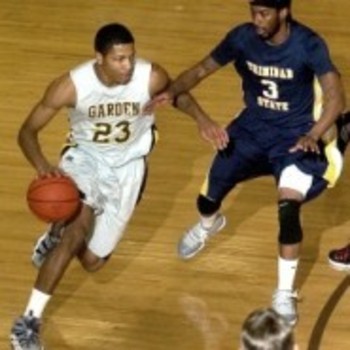 jucorecruiting.com
Memphis head coach Josh Pastner hopes that Geron Johnson is the epitome of the term "high risk, high reward."
Johnson is a crazy-talented, 6'4" combo guard who is the best juco transfer among the recruiting Class of 2012.
He averaged 19 points, six rebounds and four assists at Garden City (KS) Community College this past season.
If Johnson eliminates his off-the-court issues, which include multiple brushes with the law, he could become an instant contributor on a Memphis team that is absolutely loaded with talent.
Keep Reading