College Basketball Recruiting: 10 Most Underrated Guards Still Up for Grabs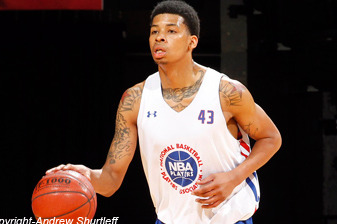 Every year, some of the best guards in the nation aren't ranked in the Top 10 in their recruiting class.
In fact, a couple PGs and SGs each season are not even in the Top 50.
Last year, Trey Burke, Michigan's high-production PG, was listed as the No. 84 class of 2011 recruit in the country.
In 2010-11, Maryland's Terrell Stoglin was No. 97, and Michigan's Tim Hardaway Jr. was No. 93. Looks like John Beilein and his Wolverine coaching staff can find some undervalued back court recruits.
Here is a list of the 10 most underrated guards who have yet to decide where they are going to take their talents to.
I guarantee that a few of these players are going to impact, not only the future teams that they play on, but even the 2013-14 college basketball season.
Begin Slideshow

»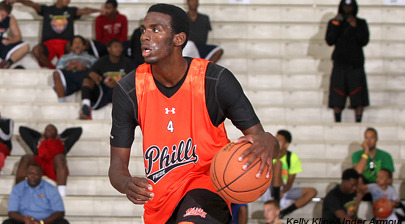 rivals.com
6'3", 180 lbs.
Vaux Roberts H.S.
Short List: Maryland, Georgetown, Kansas, Rutgers and Villanova
If you need a floor general who can get to the rim, Rysheed Jordan is your man. Jordan has a great first step that helps him get by his defender, and then—look out! He uses his size and strength on both ends of the court to dictate the action.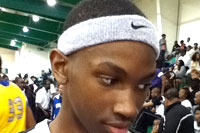 rivals.com
6'5", 185 lbs.
Southwind H.S.
Short List: Miami, Texas, Alabama, Louisville and Memphis
JaJuan Johnson is another in the long line of amazing guards from the Home of the Blues. He has the kind of length that creates tons of match-up problems for most back court players. He has a similar skill set and size as former Memphis Tiger Will Barton.
Johnson has stated that "he has dreamed of playing in front of the home crowd since he was young and also has strong relationships with some of the current University of Memphis players."
But Tigers' head coach Josh Pastner has already signed three perimeter players in the class of 2013, so he might end up going somewhere else.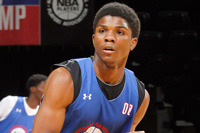 rivals.com
5'10", 160 lbs.
Quest Prep Academy (Las Vegas)
Short List: UConn, Missouri, Florida State, Oklahoma State and UCLA
Just because Stevie Clark is 5'10" doesn't mean that he is reduced to being a ball handler and a playmaker. He is a big-time scoring PG (in the mode of Baylor's Pierre Jackson) who can absolutely take over games.
Clark has NBA three-point range and can also create off the dribble.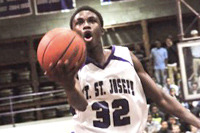 6'3", 170 lbs.
Mount St. Joseph's High School
Short List: Miami, Ohio State, Marquette, Syracuse and Wake Forest
Kameron Williams is a sensational shooter and scorer. Leave him open and he buries shots.
He can score in just about any manner he needs to: in the open court or half-court sets, runners in the lane or jumpers from beyond the arc, free throws, tip-ins and even from a little bit of a post-up game.
As Williams rounds out his game through improving his ball-handling, passing and defensive skills, he will be a player who has the whole package.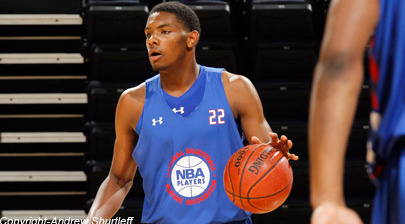 6'5", 180 lbs.
Oak Hill Academy
Short List: Clemson, Florida State, NC State, South Carolina and Syracuse
Sindarius Thornwell is an excellent combo guard who sees the court exceptionally well and gets to the rim at will. He is just as likely to feed the open man as he is to pull the trigger on his own shot. Think of a lesser-developed Lorenzo Brown (NC State).
Thornwell wants to make a decision this fall, so we could be hearing something about his school selection in the near future.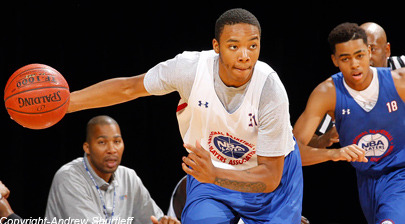 rivals.com
6'4", 180 lbs.
Suitland H.S.
Short List: Georgetown, Maryland, Memphis, UCLA, Rutgers and Seton Hall
Roddy Peters is another highly skilled combo guard that mixes high-level ball-handling and passing abilities with a nice arsenal of mid- and long-range jumpers. Peters can get to the rim on the break or in a half-court set.
Jeff Ermann of the Baltimore Sun reports that Peters plans to take official campus visits to "at least two schools, Rutgers later this month and UCLA in October."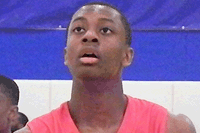 rivals.com
6'5", 185 lbs.
Dyer County H.S.
Short List: Arkansas, Auburn, Florida, Tennessee, Duke, Memphis and Missouri
Robert Hubbs is another long, highly talented wing who can produce in so many different ways. Uber-athletic, Hubbs is an elite-level scorer who can wow the crowd with a number of amazing mid-air moves as he finishes powerfully at the rim.
Since he is one of the state's top prospects, it is no wonder that Vols coach Cuonzo Martin has already had an in-home visit with Hubbs and had him on campus this fall for his official visit.
Update: Later on the morning that this article was published (9/17/12), SI.com reported that Hubbs will be going to Tennessee.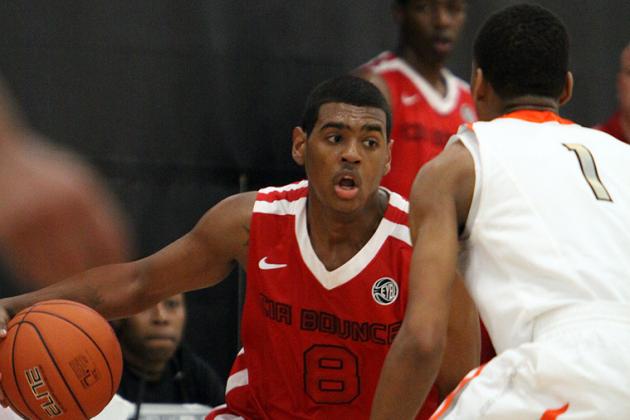 247sports.com
6'3", 185 lbs.
Huntington Prep
Short List: UConn, Kansas, Florida State, Texas, Baylor and Illinois
It is great to see the continued flow of elite-level Canadian talent year after year.
Xavier Rathan-Mayes is a dead-eye shooter from distance, and he knows how to create space for his stellar mid-range game.
Coast2Coasthoops.com reports that Rathan-Mayes has had in-home visits with everyone on his short list. Matt Scott of Theshiver.com, a Kansas Jayhawks website, reported that XRM will visit KU this fall.
rivals.com
6'5", 185 lbs.
St. John Bosco H.S.
Short List: Baylor, San Diego State, UNLV, UTEP and Washington
Isaac Hamilton has a huge upside and can impact games in multiple ways. He has an outstanding hoops IQ that helps him make fantastic on-court decisions on a regular basis.
It doesn't hurt to have an older brother (Jordan Hamilton played at Texas) who played high major college basketball and now plays for the Denver Nuggets.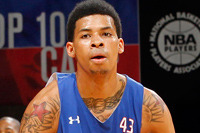 rivals.com
6'5", 190 lbs.
Kimball H.S.
Short List: Arizona, Baylor, Florida, Memphis, Oklahoma State, Texas and Texas A&M
Even though Keith Frazier is one of the top shooting guards in the nation, he has still flown mostly under the radar during his first three years in high school. Frazier is both one of the best pure shooters in the class of 2013, and he is exceptional in the open court.
His length, size and strength make it virtually impossible to shut him down in the lane.
Garrett Tucker of Future150.com says that Arizona, Memphis and A&M lead in Frazier's recruitment.