7 College Basketball Coaches That Will Become Next Calhoun, Boeheim, Coach K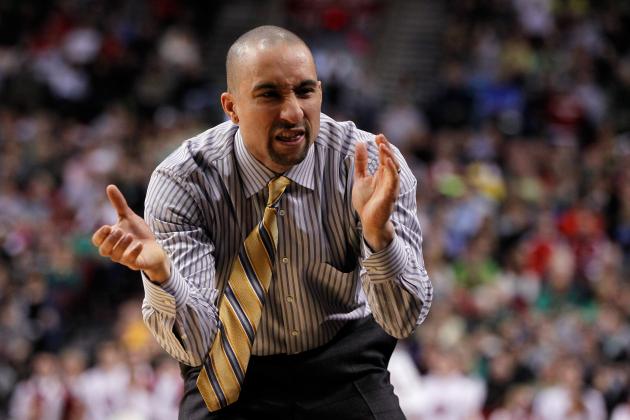 Jonathan Ferrey/Getty Images

We all know the names. Jim Calhoun. Jim Boeheim. Mike Krzyzewski.
They're widely considered college basketball's best head coaches alive today. They've each won a ton of games, a few national championships and have turned their respective programs into household names.
While coaches like Calhoun, Boeheim and Krzyzewski are the cream of the crop today, they won't be that way forever. Sooner or later, these coaches will step aside (Calhoun apparently already has) and make way for a new crop of legendary coaches.
With that understood, the question now becomes exactly which up-and-coming coaches are the likeliest to win a national championship at some point and become legendary in their own right.
It's not exactly easy to handicap this type of thing, but here goes anyway.
Begin Slideshow

»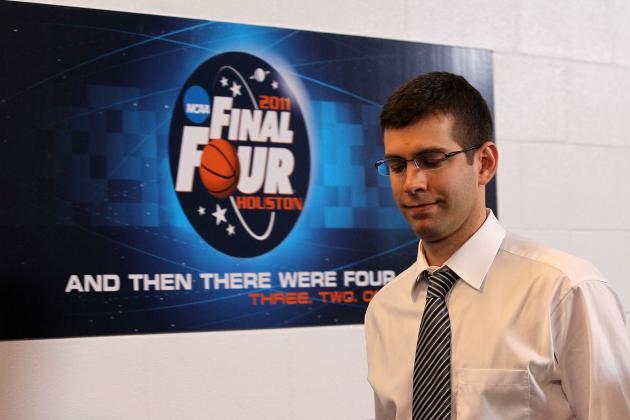 Ronald Martinez/Getty Images

Butler coach Brad Stevens didn't exactly take the usual route to get onto a list like this.
After all, Stevens is an economics major who could be labeled the Dougie Houser of college basketball coaches, considering his youthful age (35) and baby-face looks.
But despite the unlikely rise to prominence, there's no denying Stevens deserves his rightful place on this list. Who can forget when Stevens took tiny Butler University out of Indianapolis to two consecutive national title games in 2010 and 2011?
Despite Butler missing the NCAA Tournament this past season, you get the feeling that Stevens is poised to eventually win a national championship—be it with Butler or a high-profile program.
It wouldn't be all that crazy if Stevens wins it all with Butler. Had Gordon Hayward's half court heave gone down against Duke, or had Butler not run into the buzzsaw that was Kemba Walker's UConn Huskies, we could be sitting here talking about how Butler is the holder of back-to-back national titles.
Speaking of UConn, I'm sure 20 years ago, everyone laughed at the notion of Jim Calhoun eventually winning three national championships in a town like Storrs, Connecticut. Maybe 20 years from now, Stevens will join Calhoun in the Basketball Hall of Fame for similar accomplishments.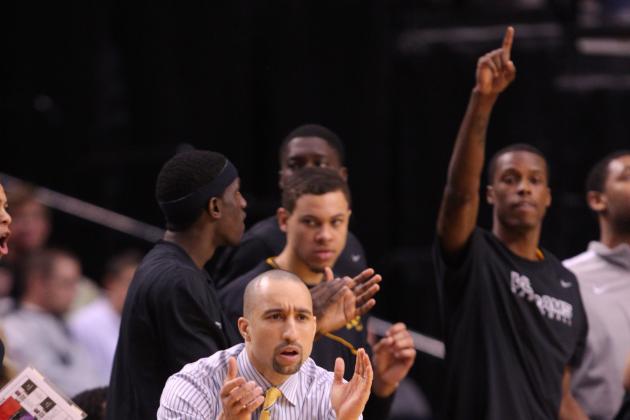 Jed Jacobsohn/Getty Images

When the name Brad Stevens comes up in a college basketball discussion, you know the name Shaka Smart isn't too far behind. Smart has had a meteoric rise similar to Stevens in the coaching rankings.
Smart's VCU Rams went from First Four to Final Four back in the 2011 NCAA Tournament. Ironically enough, VCU lost to Butler in the national semifinals that year. Much like Stevens, the youthful Smart has a very bright future ahead of him in the coaching business.
He's an energetic coach whose personality has rubbed off on his VCU players all throughout his 3-year tenure in Richmond. His teams play with swagger and a full-court defensive tenacity not seen every day on the collegiate level.
Under Smart's guidance, VCU has become a trending college basketball program that—along with Butler—has moved on to a superior conference in the Atlantic 10. Be it with VCU or some other fortunate program, I can easily envision one of Smart's teams winning a national title before his coaching career is said and done.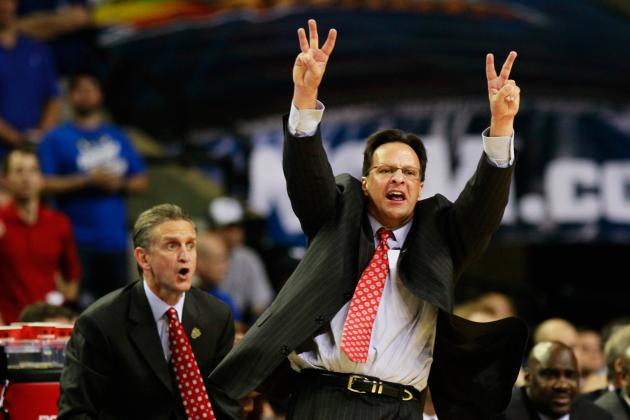 Kevin C. Cox/Getty Images

Not since the early days of Mike Davis' tenure in Bloomington has expectations for Indiana been so lofty. Hoosiers fans have one man to thank for this (and no, it's not Cody Zeller).
Tom Crean has brought the glory days back to the Hoosiers, thanks to his coaching acumen and relentless recruiting. Before landing in Bloomington, Crean led Dwyane Wade and Marquette to the Final Four and you get the feeling that a return to the Final Four is inevitable for Indiana.
If Crean is able to sustain the incredible recruiting job he's done thus far at Indiana, it's simply a matter of time before he joins Bob Knight in the rankings of coaches who have led one of college basketball's most prestigious programs to a national championship.
Just two years ago, Crean landed arguably the nation's best player in Zeller. He has the country's fifth-best (according to Rivals) recruiting group coming in for the upcoming season.
And, so far, he has a Top 10 class lined up for next season. Granted, some coaches believe that Crean is one of the country's biggest cheaters out there, according to a survey conducted by cbssports.com.
But for all we know, that could be sour grapes. Those sour grapes will turn even bitterer when Crean eventually brings the Hoosiers back to the promise land.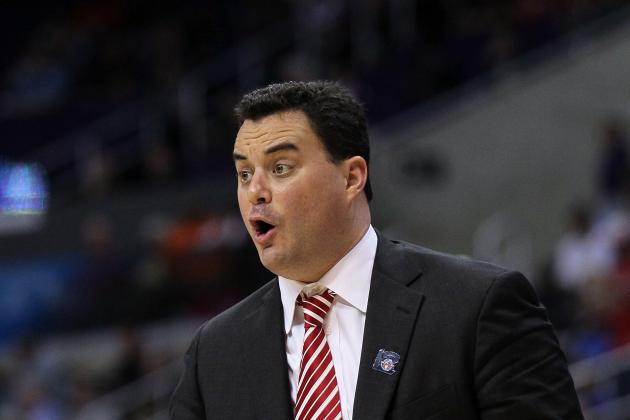 Stephen Dunn/Getty Images

Another coach who has made a serious dent on the recruiting trail recently is Arizona's Sean Miller. The Wildcats are bringing in the nation's third-best recruiting class (according to Rivals) for the upcoming season.
This comes not that long after Miller guided the Wildcats to the Elite Eight of the 2011 NCAA Tournament. Let's face it; the success Miller has had at Arizona and Xavier—his prior stop—coupled with his great recruiting ability, makes him one of the coaches on the rise in college basketball.
When you consider that Arizona is still regarded as one of the more elite programs out there, thanks to the job Lute Olson did building up the program in the 1990s, and they play in the mediocre Pac 12, it's only a matter of time before it's Miller's time in the desert.
I'll be very surprised if Arizona doesn't win a national title under Miller's watch.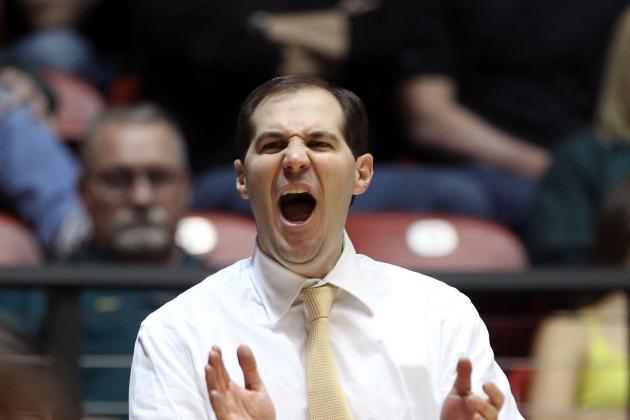 Christian Petersen/Getty Images

Scott Drew has done pretty much the impossible as a head coach thus far.
He's made the Baylor Bears relevant in college basketball.
While Heisman Trophy winner Robert Griffin III brought the Baylor football team prominence and Brittney Griner delivered the women's basketball team a national title, Drew has brought plenty of (mostly) positive attention upon the men's basketball squad.
This comes after the program had plenty of negative attention a few years ago. Let's not forget that, back in the early 2000s, the program was rocked by the murder of Baylor player Patrick Dennehy (by teammate Carlton Dotson) and its subsequent cover-up by then-head coach Dave Bliss.
It's safe to say that, under Drew, Baylor basketball has made a great recovery from this tragedy.
The Bears have advanced to two NCAA regional finals since Drew took over the program back in 2003. Prior to Drew's arrival in Waco, the last time the Bears made the Elite Eight was 1950.
A major contributor to Drew's success with Baylor has been his ability to recruit big-time talent. Over the past several years, stars like Perry Jones III, Quincy Miller and Quincy Acy have played a major role in the program's resurgence.
But Drew's recruiting success hasn't come without controversy. Back in the spring, the program was placed on three years of probation by the NCAA for recruiting violations.
Time will tell if this will either be a black eye or just a blemish on Baylor basketball. If it's the latter, then look for the program's golden age to continue under Drew's watch.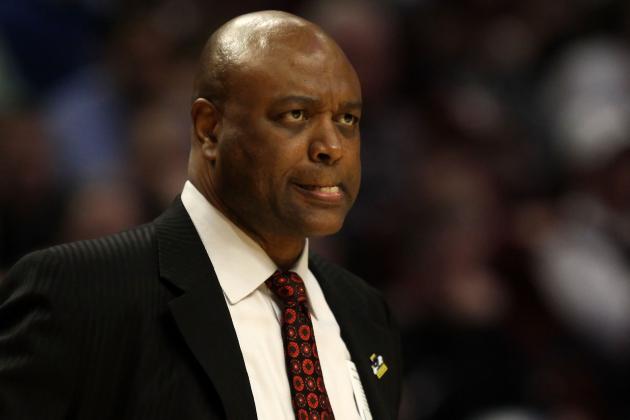 Jonathan Daniel/Getty Images

They say defense wins championships, and college basketball is no exception. There aren't many coaches whose players lock down on defense better than Florida State's Leonard Hamilton.
Who can forget the job they did when they stifled star scorer Ben Hansbrough and Notre Dame on their way to the Sweet 16 back in the 2011 NCAA Tournament? And Hamilton's players were at it again this past spring.
That's when the Seminoles used their trademark stifling defense to win the program's first-ever ACC Tournament title. The 'Noles bested both Duke and North Carolina to win the tournament, a feat certainly much easier said than done in college basketball.
Given the recent success, Florida State basketball's reputation of being a quality program continues to grow, as does Hamilton's reputation of being a quality coach. As long as Hamilton's teams keep manning up on the defensive end of the court, expect the growth to continue for years to come.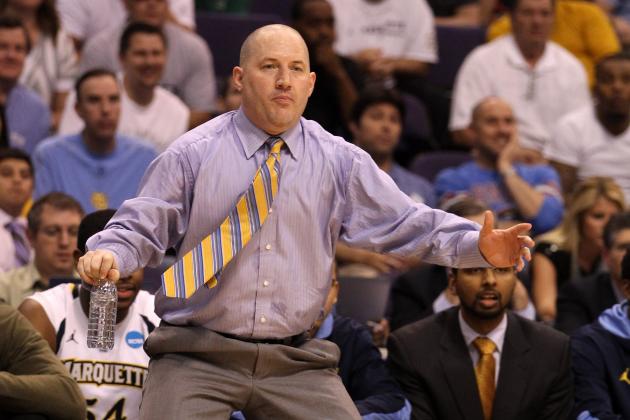 Christian Petersen/Getty Images

When Marquette assistant coach Buzz Williams took over the reins of the program back in 2008, few college basketball fans even knew who he was. It's safe to say a lot of people know who he is now.
The Golden Eagles have made the NCAA Tournament all four years that Williams has been in charge, highlighted by two consecutive Sweet 16 appearances the past two years. Recruits are starting to notice the job Williams is doing in Milwaukee.
Currently, the Golden Eagles have lined up the third-best recruiting class for 2013, according to Rivals. Obviously, the rankings will change numerous times between now and next year.
Still, just the fact that Marquette is becoming a force in the recruiting game shows that they could be on the verge of becoming one of college basketball's truly elite programs. If that happens, it's safe to say everyone will soon know who Buzz Williams is.