College Basketball: 9 of the Ugliest Uniforms in Recent History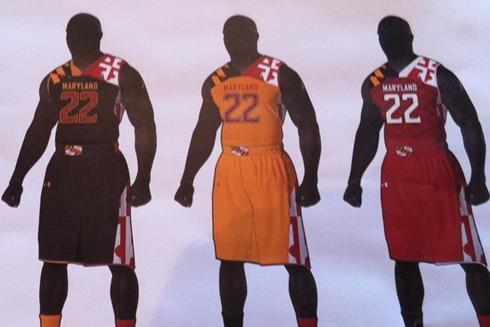 appears on content.usatoday.com
In the past year we as sports fans have been subjected to some eyesores that were supposedly intended to pass as uniforms.
I'm sure you remember Maryland's threads this football season. Or even Oregon's reflector shield helmets they busted out in the Rose Bowl.
But rarely does college basketball get dragged into the ugly uniform discussion. However, that doesn't mean there aren't offending hoops programs out there.
Since I am clearly qualified to dish out fashion advice, here are nine of the ugliest jerseys that college basketball teams have recently subjected their fans to.
Feel free to shield your eyes when necessary.
Begin Slideshow

»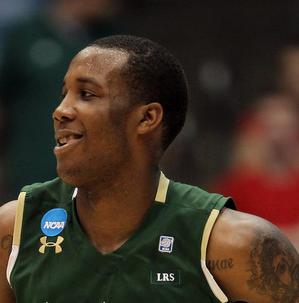 photo appears on sports.yahoo.com
Anytime you can make one of only three letters that appear on your jersey take the shape of bull horns, you have to jump at the chance.
Er, maybe not.
By themselves, green and gold are rather lively colors. For some reason, when they come together on the South Florida uniform, everything gets a bit duller.
Throw in the fact that the font is too big, and there is just too much small-conference feel to this Big East jersey.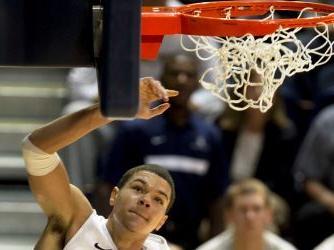 appears on chron.com
It doesn't get much more exciting than college basketball.
And what better way to capture that excitement than with a plain white jersey with Old English font?
If the local library had a league, these would be perfect. But I can't imagine they are getting anyone amped for March Madness.
(To be fair, the Old English works perfectly with baseball).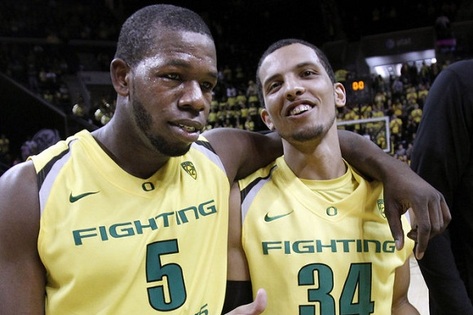 appears on nikeblog.com
I get it Oregon. You are the "it" school when it comes to jerseys—Nike's science experiment if you will.
And I can't argue with it in football because, if anything, it attracts high school recruits left and right.
But you can't just go changing your entire team name in basketball and expect to be left off this list. You have always been the Oregon Ducks, not the Oregon Fighting Ducks.
The only fighting that is done during Oregon Ducks basketball games is done by fans fighting the need to turn away from the headache-inducing court.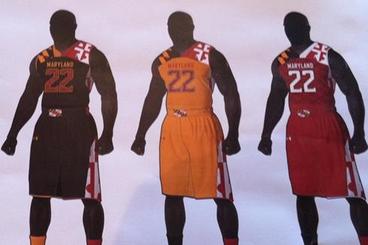 appears on content.usatoday.com
The fact that these even somewhat resemble Maryland's frightful football jerseys is enough to land the Terrapins on this list.
Even worse, there are three separate versions of these "state pride" uniforms, so fans will be treated to a variety of visual pain this winter.
Hooray.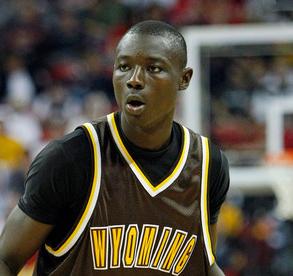 appears on zimbio.com
Poor Wyoming.
They always seem to appear on lists like this, whether it is football, basketball or anything else in between.
But that's what you get for having the magical combination of brown and yellow as your school colors.
The Cowboys may as well book a lifetime reservation for this category.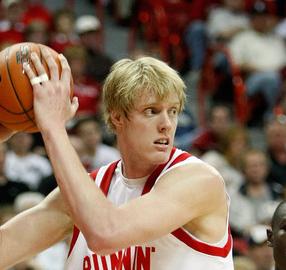 appears on zimbio.com
Oregon's Pac-12 mates may have the same issue as the "Fighting" Ducks.
Is it the Utah Utes or the Utah Runnin' Utes?
But if that's what the basketball team is known as, so be it. Utah actually finds itself on this list because of what the entire name Runnin' Utes looks like written across the uniform in its extra long, glorious entirety.
Doesn't leave much room for the actual jersey.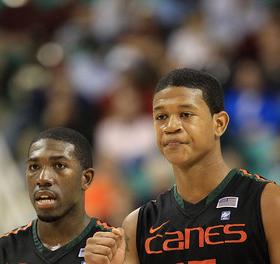 appears on zimbio.com
The Miami Hurricanes' basketball jerseys slightly remind me of neon lighting at a night club that would make my head hurt after awhile.
It's fun, but only in small doses.
And another thing—I'm fairly certain Miami's colors are orange, green and white. But if you want to base your entire jersey on a color that isn't actually one of the school colors, who am I to judge?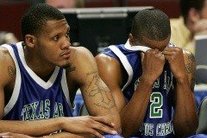 appears on aolnews.com
It's surprising that the Minnesota Timberwolves of the 1990s don't have more success in the Southland Conference.
After all, that team had a young Kevin Garnett, who by himself should be able to take on most of the conference competition.
Oh wait, that's actually the Texas A&M-Corpus Christi Islanders.
There's a reason the Timberwolves moved away from the royal blue and green combo. I suggest the Islanders do the same.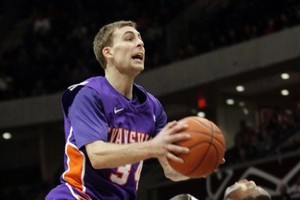 appears on courierpress.com
You would think with a name like the Purple Aces that Evansville would ace their uniform designs.
Not so much.
Any purple and orange (with the exception of Clemson, maybe) just doesn't really work as a basketball jersey.