SEC Basketball: Ranking the Impacts of Top Incoming Coaches and Recruits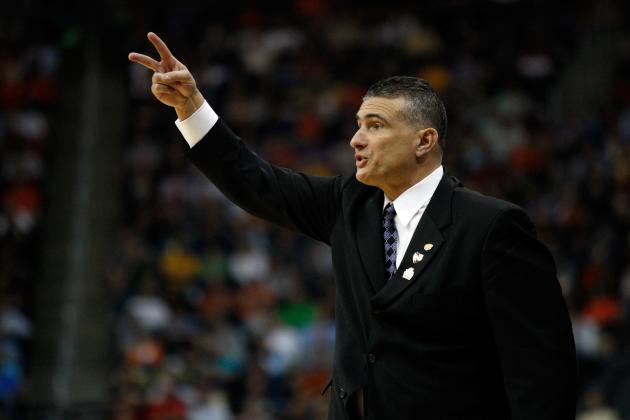 Jared Wickerham/Getty Images
Frank Martin will look to resurrect a dormant South Carolina basketball program.
Between incoming schools, top 2012 recruits, transfers, and coaches the SEC has a wealth of new faces that will shape the 2012-13 college basketball season. These dynamic additions range from schools, like Texas A&M and Missouri, to coaches, like Frank Martin.
But big names don't tell the whole story. New LSU head coach Johnny Jones will look to make the Tigers notable again. Auburn will look to make some noise with a strong recruiting class, headlined by Jordan Price.
Here, we will look at some of the the top incoming figures in the SEC. These people will have the most impact in a conference that faces plenty of uncertainty next season.
Begin Slideshow

»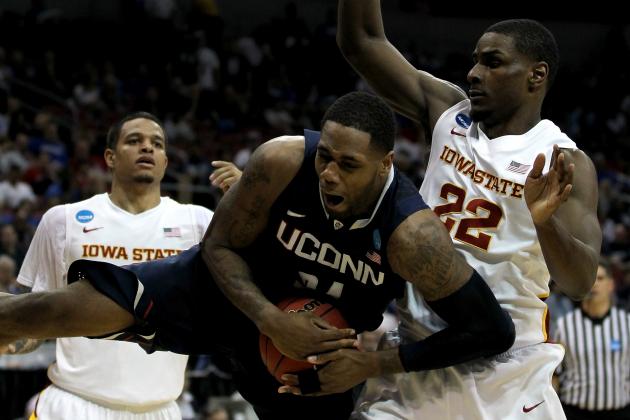 Jonathan Daniel/Getty Images

Missouri's breakthrough last season was, in large part, due to the high amount of contributing upperclassmen. Guys like Marcus Denmon and Kim English led one of the best scoring offenses in the country.
Next season, Missouri will lean on transfers like Alex Oriakhi after losing seven seniors.
Oriakhi isn't known for offense, but he'll be an instant contributor on defense and on the glass. In an SEC that lost its top two rebounders (Arnett Moultrie and Anthony Davis), Oriakhi has a chance to come in and be one of the best.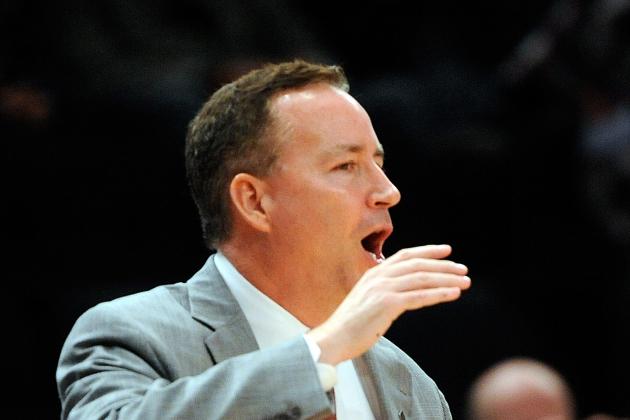 Patrick McDermott/Getty Images

Texas A&M head coach Billy Kennedy struggled in his first season, going 14-18 in the Big 12.
When J-Mychal Reese committed to being an Aggie last fall, Kennedy solidified a backcourt for the future. The 2012-13 season will be key in Resse's development, especially in a conference where guards are in short supply.
Reese has the potential to be a game-changer for Texas A&M. A fresh start is always nice, and A&M is coming off one of their worst years in recent memory. They'll get their shot at redemption in the SEC next season.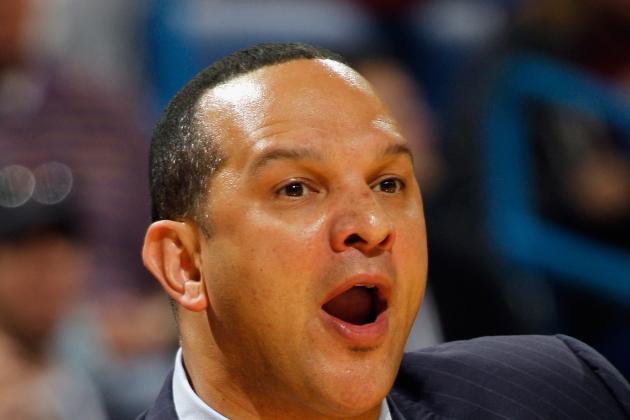 Chris Graythen/Getty Images

Jordan Price, another 2012 recruit, will make a significant impact for Auburn head coach Tony Barbee next season.
Auburn, like many teams in the SEC, lost key contributors from the 2011-12 season. Kenny Gabriel was the heart and soul of Auburn basketball last season, and his shoes will be tough to fill.
Price may not be the rebounder that Gabriel was, but he'll more than make up for that through scoring. He's one of the more dynamic scorers in the 2012 class, and he'll make an impact immediately for Auburn.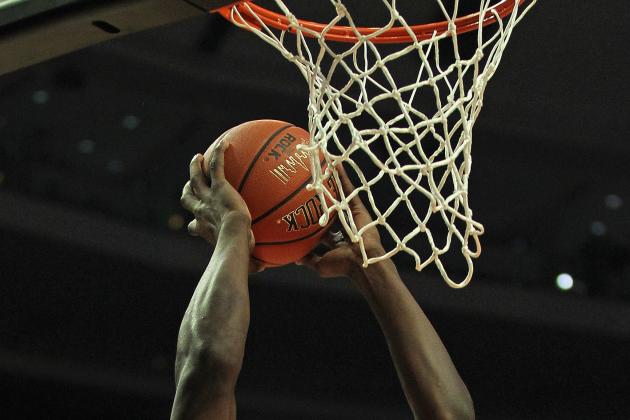 Jonathan Daniel/Getty Images

John Calipari knows recruiting. His name, along with his program, has become synonymous with big-name recruits that are ready to contribute right away.
For the 2012-13 Kentucky Wildcats, Alex Poythress may be the best scorer of the bunch. He's likely to fill a Terrence Jones role for Calipari, one where he can play the wing or play the post. Poythress is a bit smaller than Jones was as a freshman, but his scoring might be more polished.
Defensively, Poythress has the length to disturb any wing he may guard. He may turn out to be the best player in the 2012 class for Calipari.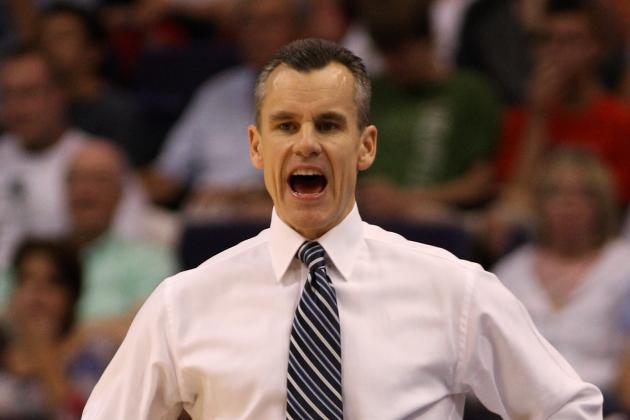 Christian Petersen/Getty Images

Billy Donovan loves his guards.
And Florida may be guard-heavy again next year, but that won't stop Braxton Ogbueze from earning his playing time.
The Gators lost Erving Walker and Bradley Beal from their Elite Eight team from last season. Ogbueze has the skill to out-perform other guards on the Florida roster to earn minutes beside Kenny Boynton in the starting lineup.
Ogbueze may not have the potential of Beal, but he'll replace Walker nicely in Donovan's rotation.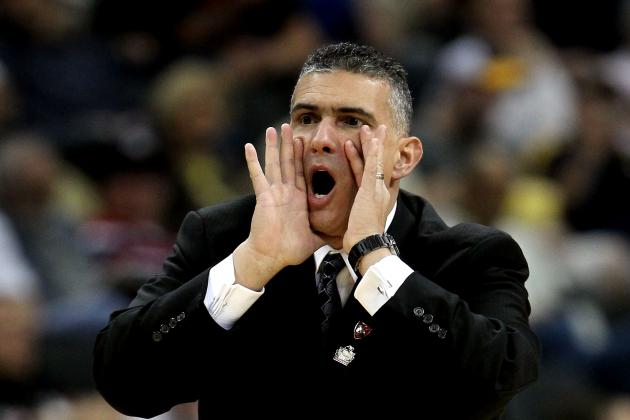 Gregory Shamus/Getty Images

South Carolina has been flat-out bad at basketball recently.
You'd have to go back to 2008-09 to find a season where the Gamecocks had fewer than 10 losses in conference play.
So why would Frank Martin want to leave his job at Kansas State, a program he had taken to the NCAA tournament just one year ago?
It will certainly be a challenge, and Martin has the tools to make it work. He's a strong recruiter and an even stronger personality, and he's got people in Columbia believing in their basketball program for the first time in years.
The Gamecocks may struggle next season, but Martin will have a lasting impact in the SEC.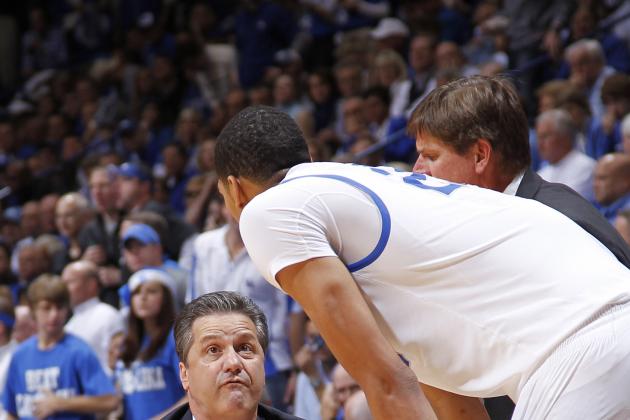 Joe Robbins/Getty Images

John Calipari was touted as a great point guard coach when he came to Kentucky three years ago.
Now, that title may be shifting. With a track record of DeMarcus Cousins, Enes Kanter and Anthony Davis, Calipari has coached three big men that turned out to be top-five picks in the NBA draft.
Nerlens Noel is next in line.
Noel has been promoted as a better shot-blocker than Davis. While that may be a stretch—as any comparison to Davis should be—it shows the impact that someone like Noel can have.
On offense, Noel is still a project. But defensively, he'll block shots, alter shots and change the way opposing teams gameplan for the Kentucky Wildcats.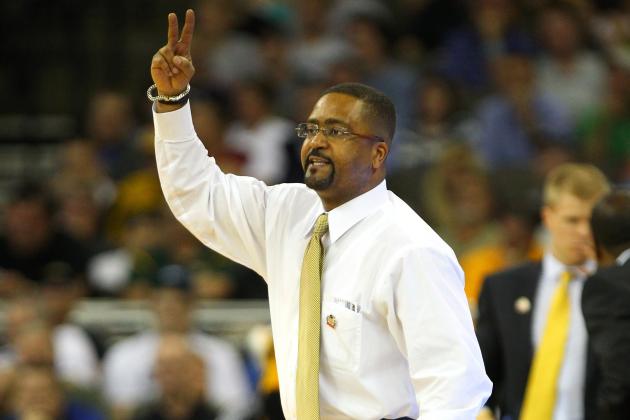 Doug Pensinger/Getty Images

In his first season as a head coach, Frank Haith led Missouri to a 30-5 record. That remarkable season ended in an unremarkable way (losing in the second round of the NCAA tournament to Norfolk State), but the success was there.
In his second season, Haith will look to repeat that success in a new conference. He's tasked with joining a feeble recruiting class with transfers and a handful of returning players.
Although it may seem impossible, Haith is one you should not count out. His Tigers have the chance of winning the SEC in their first season in the conference. Returning players like Phil Pressey are hungry after a disappointing end to their 2011-12 season.
Haith is new to the SEC, but he is not new to winning. If he can blend this new crop of players as well as he did last year, the Tigers may turn heads in their new conference.